News
Kingdom Hearts Missing-Link: The Latest Action-Packed Mobile Game In The Kingdom Hearts Line-up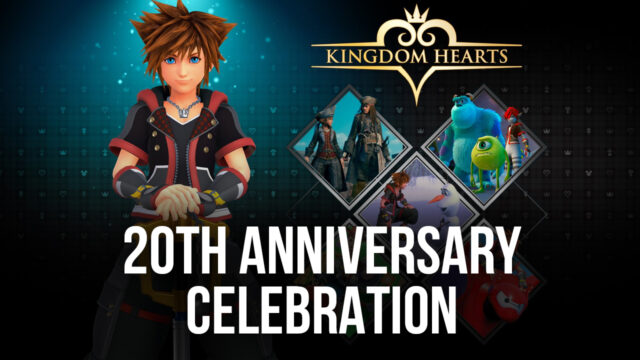 During the 20th-anniversary celebration of the Kingdom Hearts franchise held in Tokyo, Japan, Square Enix, and Disney announced the development of a new Kingdom Hearts mobile game called Kingdom Heart Missing-Link. Along with the mobile title, the company also unveiled the latest much-awaited game in the series, Kingdom Hearts IV.
The Kingdom Hearts series Brand Manager, Ichiro Hazama, said, "We're thrilled to celebrate the series' 20th anniversary with the announcement of two new KINGDOM HEARTS titles. We'd like to thank the fans for all of their support over the years, and we can't wait for them to experience all that's to come for Sora."
After the event, Square Enix released a new Kingdom Hearts 20th-anniversary announcement trailer which featured the two new games and the much-awaited finale, Kingdom Hearts Union x Dark Road. You can check out the new trailer here on the Kingdom Hearts official YouTube channel.
Expected Release Dates
The Kingdom Hearts Union x Dark Road will release sometime in August 2022 on iOS and Android via a free update. And the new Kingdom Hearts Missing-Link mobile game will get a closed beta test in the Fall of 2022 limited to specific regions, and the tests will be conducted on iOS and Android platforms.
Kingdom Hearts Missing-Link
The new mobile title Kingdom Hearts Missing-Link is set in between Kingdom Hearts Union Cross and Dark Road; as such the game is described as "A story that connects all of the mysteries up to now."
Kingdom Hearts Missing-Link will feature 6-player battles with actions similar to the main series.
The game can be played in both landscape and portrait mode as it includes gameplay similar to Pokemon Go.
Apart from the usual story mode, players can access a walking mode where they have to go around the real world like Pokemon Go, but instead of Pokemons, players need to collect materials that make the Keyblade stronger.
For those of you who don't like fresh air or prefer the shades like vampires, Tetsuya Nomura, the director of Kingdom Hearts, has made sure that players can enjoy the game without using the walking mode at all.
The Kingdom Hearts Missing-Link developers also mention the Founder Ephemer, the Keyblade wielder from Kingdom Hearts X, Multiple Scalas, and the Secret Society of Keyblade Wielders, And from the trailer, it looks like the game incorporates voice-acted cut scenes, which will give more life to the story and characters.
That's it for now; for more details, you can check out the Kingdom Hearts website and also their Facebook and Twitter.