News
Niantic Reveals their Next AR Mobile Game : Marvel World of Heroes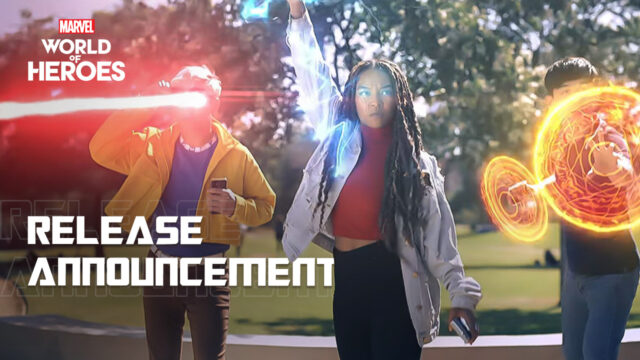 Niantic is known for its work on one of the most popular AR games available for mobile devices, Pokemon: GO, alongside other titles such as Pikmin Bloom, Harry Potter Wizards Unite, and Ingress. They have recently revealed their involvement in developing an AR mobile game in the Marvel Universe called Marvel World of Heroes.
Unveiled at this year's Disney D23 expo, Marvel World of Heroes will allow players to create their unique Superhero Identity equipped with their origin story. Players must go to various places in the real world, combat offenses, and finish superhero missions and interdimensional hazards. Players can level up their character equipment and abilities like any other role-playing game. Marvel World of Heroes is said to be released in 2023.
Iconic characters such as Captain America, Wolverine, and Spider-Man are also available in this AR RPG. The game allows players to try various body types and customize outfits and gender expressions to provide an immersive and exciting experience while playing. Niantic has confirmed that players can travel to alternate realities in the Marvel Multiverse to interact and battle against other characters from the Marvel universe.
The developers have not revealed any co-op mode, but players should not be surprised if the game features one given their take on other Augmented Reality games. The D23 expo also provided insight into other games, such as Midnight Suns and Tron Identity. Players interested in Marvel World of Heroes can pre-register here.