News
WeMade's Mir M: Vanguard and Vagabond Now Open For Pre-Registrations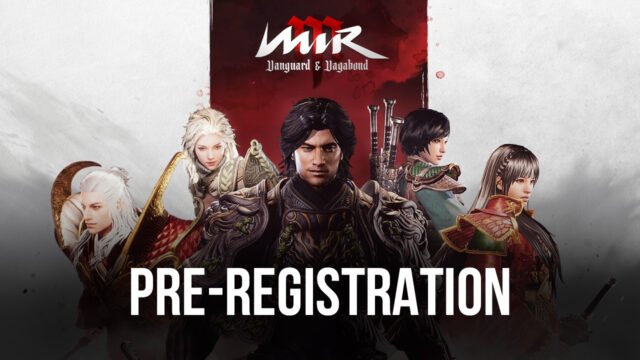 The South Korean video game company WeMade Entertainment recently announced pre-registration for their latest MMORPG mobile title, Mir M: Vanguard and Vagabond.
This new Mir mobile game is based on the popular PC title The Legend of Mir 2, released back in September 2001.
The Legend of Mir 2 had a 3-D isometric(top-down view), and at its height, the game had over 120 million players worldwide. Nowadays, MIR 2 is only active in South Korea & China, and WeMade has continued developing the Mir franchise with new games like Legend of Mir 3, Mir 4, Mir M, and Mir W.
Mir M: Vanguard and Vagabond
First of all, Mir M is in Korean with no English support as of now, not to mention you will need a VPN to play it outside Korea.
Now like its predecessors, Mir M is an MMORPG with 3D graphics, a quarter view and an 8-direction grid for easy calculations during battle, all held together with Unreal Engine. In addition, with the new flexible growth system, Mandala, players can choose to be either Vanguards or Vagabonds.
Vanguards are warriors or authority figures specializing in war; they hold the capacity to become the highest-ranking politicians in the Mir continent. On the other hand, Vagabonds are like craftsmen, merchants, and artisans free to roam the continent; they focus more on production, farming, and crafting.
Battles
In Mir M, the continent faces a power struggle centered around the precious metal known as Heuk Iron, and strong clans fight over this metal in the Battle of Bigok (Bigok, a Heuk mining site).
Then we have Sura Wars, which are battles to determine individual strength, an upgrade to that, the Munpa Wars are battles between clans, and at the top end, we have the Siege Wars, which engulf the whole continent in massive wars.
Pre-Registration Bonus Rewards
Players can pre-register for Mir M: Vanguard and Vagabond through the Google Play Store, App Store, Naver Game, Kakao, and the official website. Players who pre-register for the game get an Invitation Package to Bicheon, which nets them tons of early game benefits.
And those who specifically pre-register through Kakao will get the Kakao Talk emoticons using the main content 'Spirit' of Mir M. Kakao also offers additional rewards for pre-registration via friend invitation. Players who get friends to sign up get an unclean package that has better bonuses like high-quality spiritual summoning tickets and dungeon subjugation tickets. A player can earn a maximum of 3 such unclean packages through friend invite registration.
Now players who login and start Mir M within the first 7 days of the official release, which will be later this year, will get a Lark Bird Package. The package contains the limited edition mount Hwangbonggye as well as more items and benefits.
That's all for WeMade's latest MMORPG game, Mir M: Vanguard and Vagabond, don't forget to sign up for the juicy pre-registration rewards.