News
Mirage: Perfect Skyline Now Available for Download with a Boatload of Rewards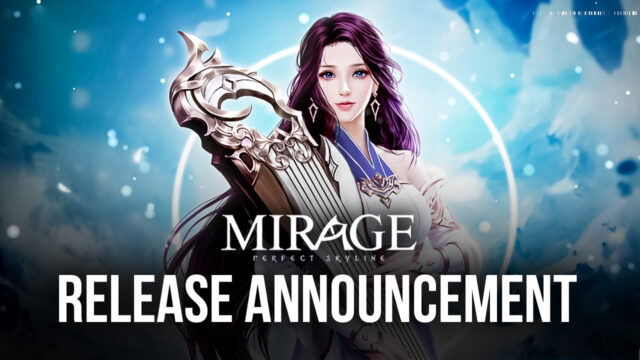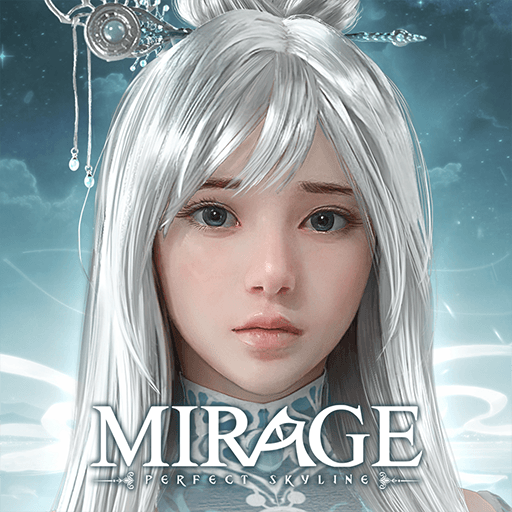 EYOUGAME's latest MMORPG offering, Mirage: Perfect Skyline is live and available for download, and the game brings with it a ton of rewards and features, all of which we will be detailing in this article.
What is Mirage: Perfect Skyline?
Mirage: Perfect Skyline is a Gods & Demons genre-based MMORPG created by EYOUGAME. The game has eight different classes, each with its own strengths, weaknesses, styles of combat, and more. While some work better on defense, others are great at offense and destruction, and it depends on your playstyle which class you want to pick for your character. Speaking of combat, Mirage's gameplay in terms of action and combat is incredible. With a variety of moves for each class and exceptional character design, you should plan to spend multiple hours playing this game because putting it down is incredibly tough. You can also dress your character whichever way you want, and you have the ability to completely customize the way they look. From clothes to build to facial features, everything can be changed to your liking. Mirage also has phenomenal graphics and is one of the best-looking MMORPGs out there today. As mentioned, the character designs are incredibly detailed, but so are the backgrounds and sceneries, and the game's bone-chilling background music enhances all these visual qualities and transports you into Mirage's world of Gods and Demons.
A classic multiplayer bloodfest, you get to explore the vast world of Sarichiaee and choose between two camps as you begin playing the game. The game has a God System in which you can transform various Gods, with each unique in their capabilities. Gods have high damage ratings and are incredibly useful and powerful in battle, and are a veritable asset in your arsenal. Mirage also has a marriage system in which you can get married to a fellow player and raise a child together. The social aspect of the game is one of its highlights. The game has both public and private chat, and you can make friends and meet new people as you keep playing the game. Mirage also features pets that you can use in-game and many of the rewards include high-quality weapons and pets for you to win.
Mirage also has a guild system in which several players come together to form a group known as a "Guild", which then fights together in various contests and events, and in which the rewards of such events are shared equally. This helps form camaraderie between different players and also helps give players that extra push when they're competing in an event since the prize will be given to all players of the guild that wins the event. Killing bosses in Mirage also works in a similar way. Slaying bosses and enemies bring you several rewards, but since killing a boss alone is incredibly tough, doing so with a guild helps make things easier and the rewards won are then shared between the guild.
Events and Rewards in Mirage: Perfect Skyline
On the event of the launch of the game, Mirage has several events lined up for its users as well as various rewards. Level, CP, Pets, Mounts, Wealth, Wings, and Gems are all events that users can take part in as part of Mirage's Server Launching contests. All of these events have a variety of rewards waiting to be claimed, and the guild that places number 1 in these events will take home the lion's share of the prize. Other events include the Jade Rebate, First Top-up gifts, and the Fortune Meow Event.
The game also includes paid packages for those who are more invested in the game and would like a quick way to get to the top of the ranks. Paid packages boost your combat power and allow your characters to become a lot stronger, and these packages are decently priced and economical, so you won't be burning a hole in your wallet every time you buy a paid package.
The Perfect Lover event is another interesting part of the game. In it, players find other players to become a couple in-game. After doing this, the couple must accumulate enough Confession value to claim the rewards presented by the game. This is a fun side adventure that you can go on with your friends or even with strangers online to get stronger together and develop your individual characters' abilities. The game also has a word collection event, in which killing a boss rewards you with different words, and each word corresponds to a different reward that the game will give you.
You also get great quality gear, such as the Red-quality Gear and Appearance, and all you need to do to win these is to accumulate a total login of 15 days.
Simply staying online also presents you with rewards in Mirage: Perfect Skyline. By simply staying online and meeting the requirements for an Active Spin, you get free spins on the wheel which then accordingly gives you rewards, based on whatever it is you landed on. These spins are rewarded based on Activity, meaning playing the game gives you Activity, which then gives you spins. There are also many different kinds of spins available in the game, some of which are for a limited period only.
Gift codes and Further Information
Finally, for the launch of the game, Mirage: Perfect Skyline is also offering its players two gift codes which can be used to claim rewards in the game. These gift codes are: mirage3000 and mirage456.
To get more information on the game you can check out Mirage: Perfect Skyline's official website, YouTube channel, and Instagram account.