News
Android Closed Beta Test for Idle RPG 'MoeGirl Go!' Begins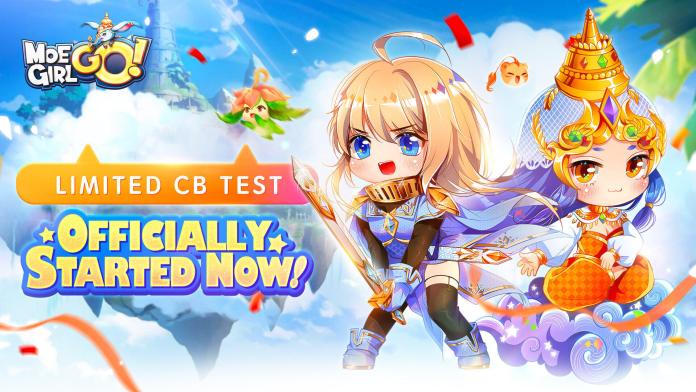 Perfect World Games announced the limited closed open beta for their brand new idle RPG, MoeGirl Go! During the Android Closed Beta Test, players will be given several UR heroes to try out free of cost. Besides, players can get a massive amount of in-game gold by participating in the 'Daily Package' and 'Sign-In Gifts' events. Moreover, players can also obtain various resources from the 'Bonus for Recharging Levels' activity.

More interestingly, players can claim several rewards worth $88 for free if they pre-register for the game. The pre-registration rewards include:
Gold x100,000

Gem x50

Summon Stone x5

SR Hero x1

Advanced Summon Stone x2
About the Game
MoeGirl Go! is an Idle RPG where all the popular and well-known historical heroes will get converted into female-figures. Apart from character customization, players can raise their pets. What's even more surprising is that the in-game bosses are also like cute boss girls by appearance.
All the players can start playing the CBT from January 5. As per the official website, the game will be releasing for both Android and iOS devices. You can follow MoeGirl Go! the wesbite to stay up to date with future announcements.