News
MU Origin 3 Global Beta: Now Available On Mobile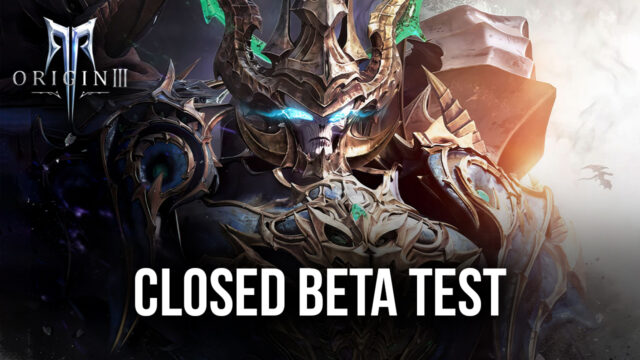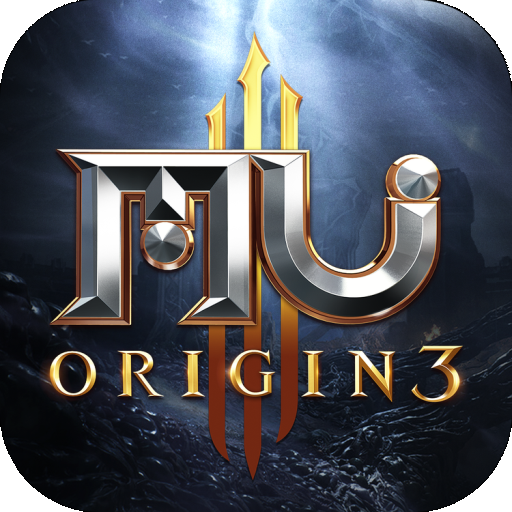 The South Korean video game company, Webzen recently started conducting closed beta tests for their upcoming English version of the popular MU Origin 3 MMORPG mobile game. As of now, MU Origin 3 Global beta can only be downloaded on Android devices from the Google Play Store; iOS users will have to wait a bit longer until the next batch of tests.
If you haven't heard of Webzen yet, they mostly developed medieval-style fantasy MMORPGs like the MU franchise. Here is a list of their active projects;
SUN Classic- PC(Pre-registration phase)

Shot Online- PC (Golf)

Shot Online: Golf Battle- Mobile

MU Online- PC

MU ArchAngel- Mobile

MU Origin- Mobile

MU Origin 2- Mobile

Pooltime- Mobile
The new MU Origins 3 is the continuation of the previous MU games, telling us the story of the brave warriors who set out to save the MU empire from the dark forces. In the beta version, players can choose from three classes- Swordsman, Mage & Archer; each has its own sub-classes and unique abilities.
Swordsman
King of close combat who mastered attack and defence, this class has skilled swordsmanship and strong power. The swordsman class has two subclasses to choose from; they are unlocked when the player hits P4.
Fighter- Critical damage & ferocious harvest

Knight- Mastered attack and defence, then shield damage reduction.
Mage
Mage is the controller of all elements in the world, containing power so strong that it can destroy the world. When players reach P4, they have two options to choose from;
Magister- Continuous DPS with area damage

Forbidden Mage- Powerful arcane & extreme control
Archer
The elven archer who mastered archery, the master of assassinations whom even the demons fear.
Holy Archer-Magic DPS, support & healing

Ranger- Fierce attack, agile and flexible
After choosing a character, players will have the option to customize everything from hairstyle and face structure to body shape. After that, it's the classic MMORPG experience, guilds, quests, gear, exploration and boss battles.
MU Origins 3 Closed Beta Details
MU Origins 3 is based on Unreal Engine 4, which means the game looks and feels next-gen both in terms of graphics and world building. The characters' designs are better than previous titles, the fight animation and effects also look very well done. You can watch the beta gameplay on YouTube, as most MMORPG fans have already tried the game.
Players who top-up (buying the in-game currency, origin diamonds) during this beta-testing phase will receive tons of rewards in the form of top-up bonuses.
Players with total top-up amounts ≤ USD 2000 will receive a 200% Golden Diamonds Bonus.

Players with total top-up amounts > USD 2000 will receive 100% return rates for the top-ups exceeding USD 2000, with no upper limit.

When the game officially launches, players will receive top-up bonuses based on their total top-up amount across all servers and characters in their account (USD 1 = 70 Golden Diamonds).

The bonuses will be awarded once MU Origin 3 enters the open beta phase.
There are a few things that you must keep in mind in relation to the top-ups during the beta.
All players who top-up must first link their game accounts to their email. Because once the game enters open beta, the bonus rewards will be sent through the email linked to the account during the closed beta.

Also, when the open beta hits, players must use the same email used during the closed beta as inconsistent emails will result in zero bonus rewards.

The total top-up amount mentioned here is the top-up sum of all characters across all servers under a single email-linked account. Thus, a player that top-ups more than USD 2000 on numerous characters under a single email-linked account will only enjoy the 200% Golden Diamond return rate for the first USD 2000 they top-up.

As you probably know, each email can only be linked to one account.

Remember to save the top-up screenshots as proof of payments. This will come in handy when players need to ask questions about their top-ups.
That's it for now about MU Origin 3 English closed beta, but do stay tuned for more gaming-related content from us.