News
Hyper Front Lite Version Released for Lower-end Devices by NetEase Games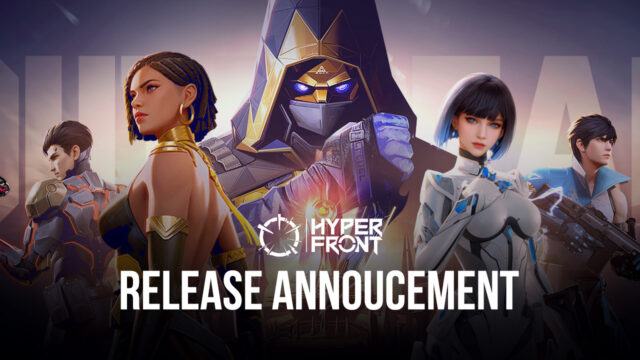 NetEase Games has announced the release of the lite version of Hyper Front, called Hyper Front Lite. The smaller and most optimized version of the recently launched tactical shooter game, Hyper Front, has lower graphics and is made mainly for low-end devices that feature 3 or 4 GB of RAM. The original Hyper Front was released in four countries at the start of this year, and now they are releasing to even more regions worldwide.
Are All Existing Game Modes available in the Lite version?
Hyper Front Lite features all the existing modes from its brother, Hyper Front. It is a first-person shooter where players must make strategic decisions to ensure victory in the match. Hyper Front is often compared to Valorant, a tactical FPS for PC by Riot Games.
Players are allowed to choose from six different modes –
Team Mode

Deathmatch

VS Bot

Quick SnD

Arms Race

Search and Destroy
Players gain gold coins after every round, which enables them to buy better guns and strategically use the resources to win rounds and eventually win the match. The game features more than 29 different types of guns altogether. Players can choose from a range of more than six different categories of weapons.
Hyper Front features a wide variety of heroes and in-game characters
Hyper Front by NetEase Games features various in-game heroes with unique abilities. Players must use the character's power and strategically play in a 5v5 scenario to achieve victory in their matches.
Players with an Android device running version 5.0 or above with a minimum of 2GB of RAM can play Hyper Front Lite without any issues. The lite version of the tactical FPS isn't available on iOS devices. If you are interested in downloading the Lite version of Hyper Front, you can do so by launching the Google Play Store.
What do you think about the lite version of Hyper Front? Let us know in the comments below.