News
Netflix Adds Hextech Mayhem, a League of Legends Story, to its Game Library.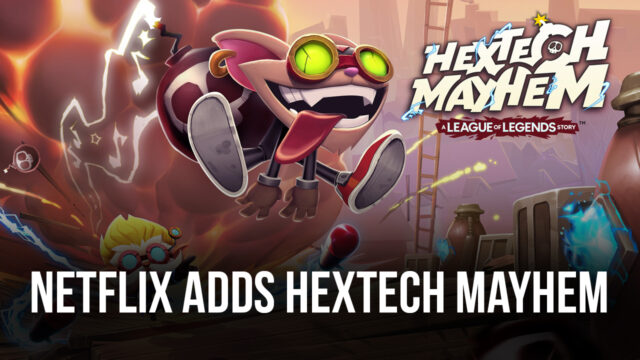 Netflix is working on increasing its game collection after launching its gaming service globally late last year. Two new games have just been added, one of which being Riot Games' Hextech Mayhem: A League of Legends Story.
Ziggs and Heimerdinger, two champions from the popular MOBA series League of Legends, appear in the game. The game is a rhythm runner in which we control Ziggs around the Piltover neighborhoods, creating spontaneous explosions and grabbing points utilizing the Freestyle Mayhem System while avoiding the fun police and showing them what they're missing.
The game is a lot of fun, and it's nothing like the other Ruined King spin-off that was released last year on a few platforms. Hextech has a uniquely hilarious graphic style, as well as extremely high-quality cutscenes and voice acting, which contribute to the game's overall humor. Not to mention the music, which has an arcade vibe to it, contributing to the game's basic detailing, with the background interacting with the song's beats.
The game is available on the Play Store, but you'll need a Netflix membership to install it, and if you're a League of Legends fan, don't blame us if you start locking Ziggs in your ranked games once you've tried this running adventure.
In addition to Hextech Mayhem, Netflix has added Dungeon Dwarves, a dungeon crawler game in which you manage a squad of five dwarves whose main goal is to keep digging in order to go to the next dungeon. You gain powers along the way that allow you to take out the larger enemies and clear your path more quickly.
Netflix viewers on Android will be routed to the new titles via the company's app. Games may be found in a variety of places, including a dedicated gaming option in the app's main menu. With Netflix collaborating on large projects like the one with Riot Games, mobile gamers are in for a treat, and we can't wait to see what they come up with next.