News
Subset Games to Launch Into the Breach mobile Port, Title to Form Part of Netflix Games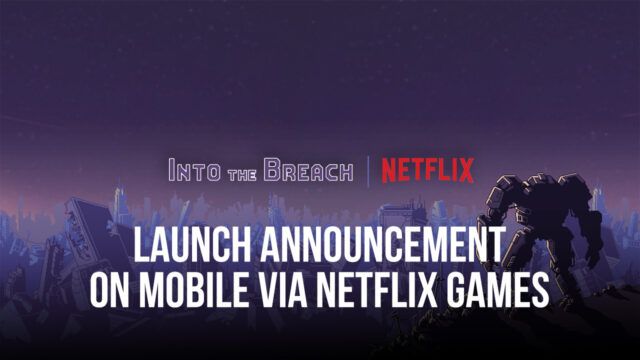 Faster Than Light by Subset Games has won many awards and has more positive reviews than most games we can list. Launched almost a decade ago, FTL is considered one of the must-have games on the iPad.
The follow-up "Into the Breach" was launched for PC more than four years ago and is finally coming to Android and iOS devices as a part of Netflix Games, the gaming initiative of the popular streaming platform.
Into the Breach is a sci-fi turn-based strategy game that is set in an eerie apocalyptic backdrop wherein humans take control of mechs in order to fight and defeat giant monsters known as the Vek.
On July 19th, 2022, every aspect of Into the Breach will be expanded with fresh content through the free Advanced Edition update Subset Games is bringing. The update will include:
New Challenges:

There will be more enemies, bosses, and mission objectives, providing additional challenges to the players.

New Weapons and Mechs:

There will be forty new weapons and five new mech squads introduced in this update.

New Pilot Abilities:

The game will feature four new pilots and three times the number of skills a pilot is eligible to earn through promotions.
Introduction of Into the Breach on Mobile Devices
Into The breach will be introduced on Android and iOS devices on the same day as the new update. Subset Games has partnered with Netflix Games for the said expansion. Therefore, anyone with an active Netflix subscription will be eligible to play on both phone and tablet devices running the Android or iOS operating system.
The mobile version is identical to the other versions featuring the same content. It will also come with the Advanced Edition content being released on the same day. Subset Games has also mentioned that the touch interface has been redesigned and revisited to ensure a fantastic experience on devices with smaller screen sizes.
Into the Breach will also be available on the Nintendo Switch with a physical version in October this year.
What do you think about the expansion of Into the Breach by Subset Games? Let us know in the comments below.