News
NetEase to Launch Latest RPG Title Never After Globally on June 14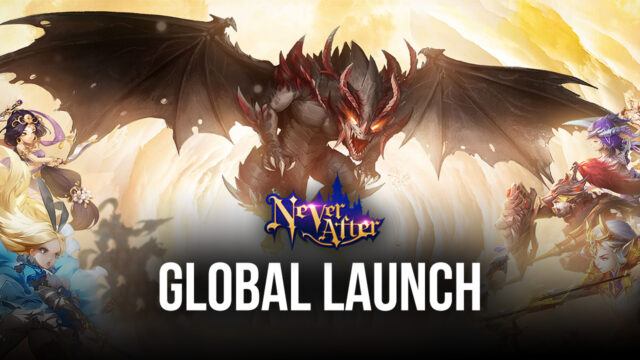 NetEase are entering an interesting phase in 2022, having announced a host of new titles and expansions at NetEase Connect 2022. However, their latest gift to the world of mobile gaming is a twisted take on fairy tale RPGs in the form of Never After. The game is set to launch globally except in Vietnam, on the 14th of June.
Never After is an RPG based on fairy tales where the favorite fairy tale characters will travel alongside the players in their journey. However, the fairy tale heroes and villains are different compared to how they were in their respective fairy tales and are also equipped with skills to help players in their journey. Players can choose from various fairy tale characters like Cinderella, Doris, Little Red Riding Hood, Carol, Alice and more!
As far as the gameplay is concerned, there's a lot a player can achieve, with Never After allowing users freedom to build their own skillset and style. The game has deck-building characteristics, MMO-styled combat and the prospect of combining different skills of their allies – the fairy tale heroes and villains – to perform combos that are powerful and detrimental to anyone who is hit with it. Players can work alongside fellow journeymen, become part of clans and take on different challenges and also team up to fight various battles in exchange for rewards. Players can also take part in trading while also being able to design your own manor, and enjoy gardening, cooking and other elements in this twisted fairy tale world. Hence, NetEase combines a lot of different elements of gameplay, packaging it into one powerful experience in Never After.
Players will also receive special rewards for playing the game once it launches. Users that log into Never After from Monday to Sunday will receive a special treasure chest on Sunday. The players who join NeverAfter at launch can also take part in a special 8-day check-in event, where they can claim an SSR Fairytale Partner – Prince Charming on the second day and a Golden Unicorn on the seventh day.
If the players manage to complete in-game quests and receive Journey Stars, then they will receive the Legendary Fairytale Partner – Little Red Riding Hood. In case someone makes an in-app purchase, the first transaction will provide three days' worth of gifts, including SSR Fairytale Partner Snow White, a level 30 special weapon, and 10 character draws to the said user.
Never After is already a popular game in the South-East Asian region and is highly anticipated by people all over the world, with the game set for release on the 14th of June.