News
A New NFS Mobile Game From TiMi Studios and EA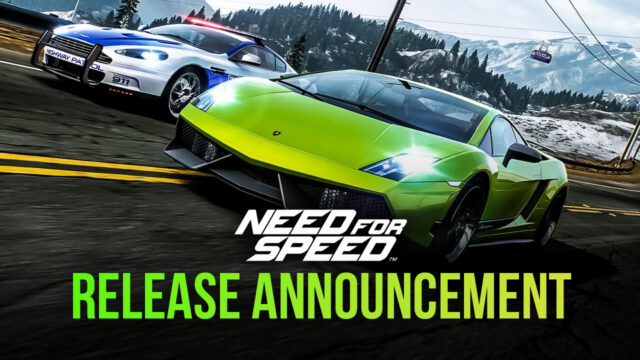 In 2022, after a long wait, we might finally catch a glimpse of a new NFS game. As per various leaks, which we will discuss more on, TiMi Studios and EA plan to bring a new NFS mobile game to the market.
The popular racing game franchise Need For Speed has been around for 28 years now, featuring over 24 games across various platforms. The last major NFS title, NFS: Heat, was launched way back in 2019, and on mobile, we have NFS: No Limits (2015), which has been quite old now.
We have been getting a few updates here and there in the forms of DLCs and new cars, but it's time for a new title.
From the info leaked from earnings calls and new employee hires. We know that since mid-2021, there have been ongoing talks of a new multi-platform NFS game and an open-world mobile game.
But it was delayed due to the pandemic and because EA has been focusing on other franchises like Battlefield, Mass Effect and FIFA. Last year EA diverted a good chunk of their resources, including personal from Criterion, to push out Battlefield 2042 before the deadline.
Now that BF 2042 is finally up and running, EA & Criterion are finally free to work on a new NFS game. EA has also teamed up with TiMi Studios to develop a mobile version.
Need For Speed Online Mobile
Now EA hasn't confirmed anything but a Redditor has found recent job postings from TiMi Studios for an NFS Mobile game; you can check out the listings here using a translator. The job posts range from 3D animators, design specialists to project managers, all with experience in 3D mobile racing games.
The new game will use Unreal Engine 4, so the graphics and game physics will be great, especially in an open world. At the very least, it will be miles ahead of NFS: No Limits.
Now, these positions are listed near Shenzhen and Shanghai, indicating that NFS Mobile might first start its launch in South Asia. Who knows if the response from the fans is good, EA might make it a global launch.
NFS Mobile was on the 2Q21 pipeline alongside Joy of Life, Mobile DnF, Lineage II Revolution and Legend of Honor. But NSF Mobile is no longer present in the 3Q21 product line, meaning; the project is live. We may even see a new trailer in a few months.
The new NFS Mobile is expected to be an online open-world game. And since TiMi Studios is working on it, we can expect it to be good; after all, they developed games like COD: Mobile and Arena of Valor.
As for the launch date, we can expect sometime around November 2022, but that can change, especially since there is a new wave of the Coronavirus going around.
Need For Speed PC and Console
As for NFS 2022 PC and console, it seems that EA & Criterion will focus on the single-player more with a better storyline to match the graphics. And there have been leaks from new hires suggesting that the game will feature a more cartoonish graffiti art style.
Criterion Games is working on the game along with a combo of ex-Ghost and newer Criterion staff. All of them lead by Matt Webster and a few older senior leadership. This new NFS game is rumored to be codenamed "Excalibur" (Heat was "Roboto") and will be based on a Chicago map.
This info leaked a few months back from a new hire; you can check out the rest here on Reddit.
That's it for now; stay tuned for more gaming-related content.