News
Ni no Kuni: Cross Worlds Global Release in Early Summer of 2022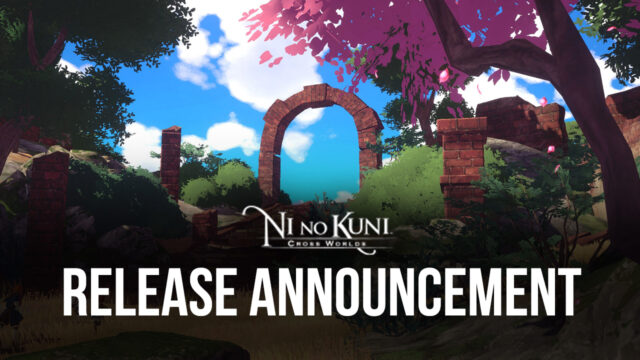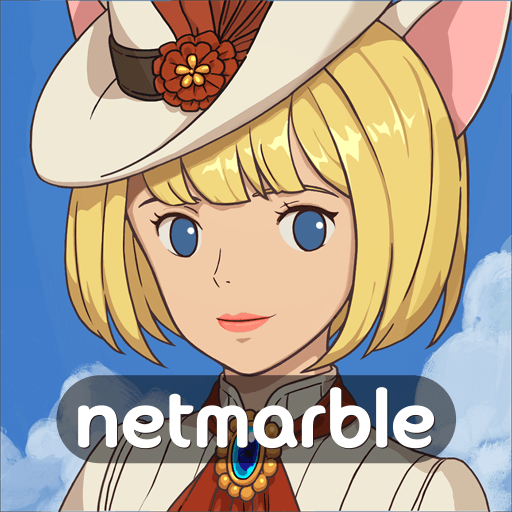 Level-5's latest mobile JRPG Ni no Kuni: Cross Worlds will finally be coming to the global markets in Q2 of 2022, sometime around early summer. This game was first released last year on June 10, 2021, in Japan, Taiwan, South Korea, Hong Kong, and Macau.
The initial release was highly successful as Ni no Kuni: Cross Worlds made over 120 million in revenue in just 11 days, performing much better than Pokemon GO and Genshin Impact. Players already loved the franchise and knew what to expect in Ni no Kuni: Cross Worlds, as this is the fifth installment of the popular series. Here are the names of the previous Ni no Kuni titles:
Ni no Kuni: Dominion of the Dark Djinn- 2010

Ni no Kuni: Wrath of the White Witch- 2011

Ni no Kuni: Daibouken Monsters- 2012

Ni no Kuni II: Revenant Kingdom- 2018
Now, what makes the Ni no Kuni franchise special is the fact that it features cutscenes and artwork from the famous Studio Ghibli, best known for creating masterpieces like Spirited Away, Grave Of The Fireflies, My Neighbour Totoro, Princess Mononoke, and Howl's Moving Castle to name a few.
This involvement is one of the reasons why the Ni no Kuni franchise has a considerable fan base, not to mention that the games themselves featured good storytelling and characters.
Ni no Kuni: Cross Worlds is currently under development by Level-5, the Japanese video game developer behind the Inazuma Eleven game franchise, the Dragon Quest games, and the Professor Layton game series. As for the publisher for Ni no Kuni: Cross Worlds Global, it is none other than the well-known South Korean mobile gaming company Netmarble.
Ni no Kuni: Cross Worlds: Story, Character, And Other Features
The Ni no Kuni: Cross Worlds YouTube channel has released two new trailers of the game, one featuring animation and the other using gameplay footage. The trailers feature fantastic artwork, graphics, and an incredible soundtrack composed by Joe Hisaishi (the Studio Ghibli musical associate), with Rei Kondoh as the arranger.
In the world of Ni no Kuni: Cross Worlds, players from the country of Ichi no Kuni (real world) are beta testing a new virtual reality fantasy game called Soul Driver. As the players were getting familiar with the game with the help of the AI, Rania, a sudden glitch occurred, replacing the AI with a real, more life-like version of Rania. Then the player blacks out and wakes up in a burning city, thrust right into action and adventure.
Characters/Classes, Familiars, Locations, And More
There are five classes in the game to choose from; Engineer, Destroyer, Swordman, Witch, and Rouge:
Engineer- This class specializes in wielding various weapons and can also heal teammates.

Destroyer- A warrior class that wields giant hammers.

Swordsman- A gentleman who is the master of one-handed swords that can deliver rapid, lethal attacks.

Witch- A magician with fast movement speed wielding a clever flying spear and a variety of flexible skills.

Rouge- Similar to an archer, a ranged damage dealer with nimble feet and lots of arrows to spare.
Familiars
The game also features 10 familiars, creatures that can fight alongside the players; they are;
Rambunctus- Does whatever it wants, loves dancing

Penguicorn- Desires to help others

Jabber- Desires freedom

Petal- Born in hearts of flowers like fairies

Hog-Goblin- Lives in groups in the mountain and behaves like bandits.

Sparkee- Shocks everyone, even friends.

Polarin- Born of snow, has a mildly lethal icicle horn and a cute bubbly face.

Petromaton- Defends the ruins of an ancient kingdom with his rocky fists.

Sillymander- Born from lava in a hot desert, has a mouth full of flames.

Rimu- A teddy bear made of magic meant protection, but really a crybaby who hides in a dinosaur costume.
Locations In The Game
There are 4 main sceneries in the Ni no Kuni: Cross Worlds – each one features a different vibe and offers new dangers for players to overcome.
Eastern Heartlands- Ancient ruins surrounded by lush green forests and mountains

Burning Desert- A vast dry land with a lot of airships and hot air ballons

Witch's Woods- A forest of the neverending night

Winter Wonderland- Crisp and cold, home of the yetis
Kingdom Building
Ni no Kuni: Cross Worlds also features a kingdom-building aspect where you can decorate your kingdom however you want. Players can customize the roof, castle design, colors, and trees. Players can also wage territorial wars, launch invasions and win powerful relics as rewards. The best kingdoms go on to become capitals, and there can only be one capital per server.
The kingdom that becomes the capital has the power to set policies and laws that impact the whole server, affecting all the players and kingdoms.
That's all about Ni no Kuni: Cross Worlds Global. You can expect the game to release in the early summer of 2022, around the end of June. You can check out more details here on the Ni no Kuni: Cross Worlds official website.