News
No Budget UA Tip – Go Outside!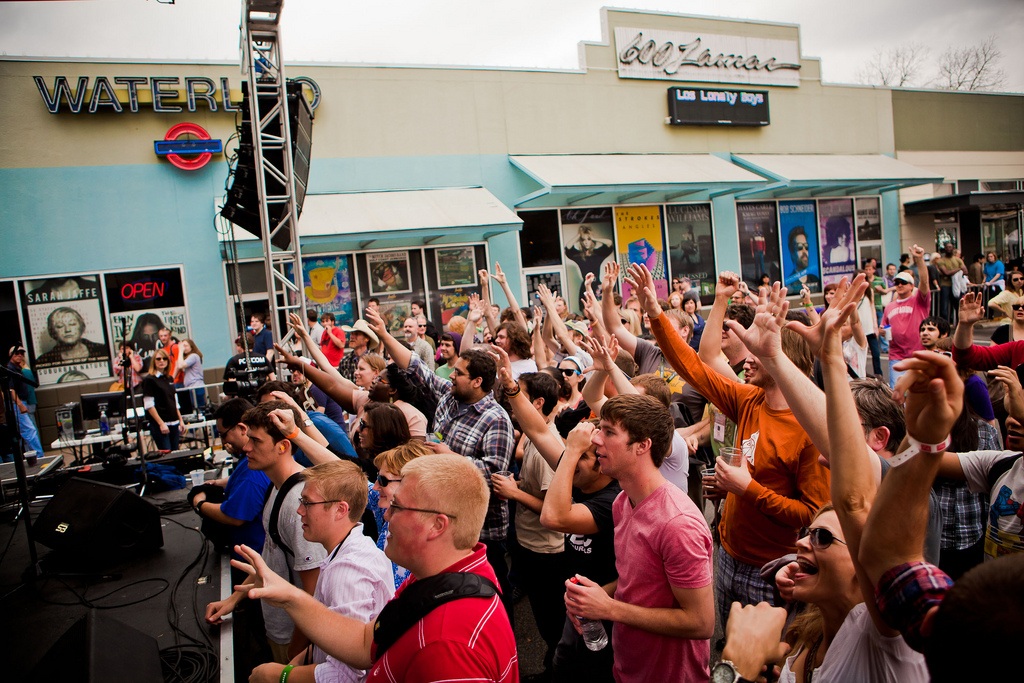 This month, I want to go a completely different route. In the past couple of months, I've mostly talked about ways of working the digital system to get the most out of it. But ultimately, most high quality users are elusive, they don't live in the tech ecosystem day and night. The improvements that we make to any customer facing property will ultimately yield an increase, over time, in the funnel for that property. However, actual conversion rates will be low. Additionally, the reason that we BlueStacks, wanted to start this series was that we wanted to help you find users at little to no cost. Sometimes that means thinking outside the box, going to places where your competitors aren't active and dominating that space. I recently re-read an article about the circular nature of mobile advertising and how many apps and ad networks were re-circulating users from one app to another and from one ad network to another. This means that the users you are trying to attract will also be the same ones that your competitors are trying to attract. Therefore, this month's post is about leaving an enclosed ecosystem and finding users are little to no cost out there, in the real world. With that, here are 4 ideas you can use to your advantage that when combined with a little hustle can yield massive results.
1. Go outside and show people your app!
The tried and true method of app startups still works. If you're trying to avoid getting into a bidding war for your app marketing, the best thing you can do is to think through the ideal customer that you're building your product for. Once you've exhaustively defined the cohort, your next move is to find them in the real world. Are you trying build a chat app that will allow users to work outside government blocking? There's got to be refugees from a politically repressive state nearby that you can talk to, show your app and convince them that your app is worthwhile.
2. Email interesting listservs.
We all saw The Social Network, it's practically canon to some devs. But the way that Zuck first got traction for the The Facebook in the movie stands out as a tried and true tactic. Developers in Silicon Valley are on a number of listservs and groups. Once you found the ideal cohort for your app, you should also find listservs and groups that they frequent and reach out to them. Please note, this does not mean spam. 🙂
3. Put your logo on T-shirts, stickers, etc.
Your best users are probably outside, living their lives outside of the app advertising ecosystem. If you can create a catchy and easily identifiable logo, then you should immediately put it on t-shirts and logos so that you can turn the wearers into walking… friends… for the app. 🙂 Never stop hustling.
4. Make YouTube videos and send your stuff to vloggers.
I'm a sucker for watching Casey Neistat's channel on YouTube. Once a week, he uses his vlog channel for something called mailtime where he shows his viewers the cool things he gets sent. A lot of startups both inside and outside of tech take this opportunity to send him their best products and he in turn, as a sign of thanks shows his viewers about the items. For the price of a package and an identifiable item, you too could be featured on his mailtime or any other vloggers' similar program.
5. Put your marketing on something that your competitors aren't.
This is a reflection of the difference in app marketing in NYC and other areas I've been. One of the things you see with the NYC subway is that there is app marketing everywhere. In comparison with SF where there is much more of a diversity in advertising –advertising on the subway is genius. Subway riders are trying to not look at each other and will instead look at ads. While I don't encourage subway advertising on this series, my recommendation is that advertisers think beyond digital ad networks and instead find out where their target cohorts are spending a lot of time and identify low cost ways to advertise to them. Are you a coffee delivery startup? It might be worthwhile to sponsor a wifi connection near a high traffic cafe or get a beatdancer to perform in front of a Starbucks during rush hour wearing your company t-shirt. Think outside the circular mobile-ad ecosystem, find your users and get to them in ways your competitors aren't.
Overall, it seems that we're reaching a saturation point where the majority of advertisers and user acquisition are focusing their efforts on buying installs from ad networks. Agile and smart marketers will be able to exploit this focus on digital channels by going out into the world and getting the word out about their apps and company. This then, opens up an exciting opportunity in the real world 🙂