News
Turn-Based RPG 'Outerplane' Launches Globally on Android & iOS Devices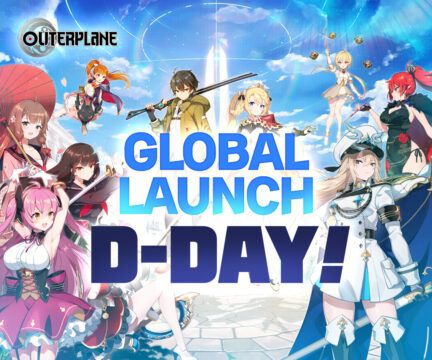 Only weeks after the soft-launch of Smilegate's turn-based RPG 'Outerplane' in select regions on April 18, 2023, the company has just confirmed the global launch of the title on May 23, 2023..
While Outerplane was only available to download in Singapore, Philippines, and Malaysia up until today, players from over 170 countries will be able to download and enjoy the game moving forward. At the time of its global launch, Outerplane currently supports three languages including Korean, English, and Chinese (Simplified and Traditional).
For the uninitiated, Outerplane is an immersive fantasy game developed by VA Games and published by Smilegate. The game transports players from Earth to a captivating adventure alongside loyal companions in a vibrant alternate world.
Outerplane offers an exceptional combination of strategic turn-based gameplay and dynamic, fast-paced action RPG mechanics, ensuring an engrossing gaming experience. With its meticulous world-building, compelling narrative, and inventive gameplay, Outerplane guarantees an unforgettable and enjoyable journey for gamers seeking a truly remarkable gameplay experience.
The devs are also celebrating the launch of Outerplane with a bunch of events for players to enjoy. By participating in the events, players will be able to earn a whopping 80 summons alongside other exciting rewards.
Players looking to get an enhanced experience of Outerplane on their PC can check out our guide to download and play the game at a whopping 240 FPS using Bluestacks. If you're a fan of RPG games and want to explore more of the genre, be sure to check out our list of the best RPG games available to play on your PC here.