News
Pokemon TCG Live Soon To Be Launched on iOS And Android Platforms!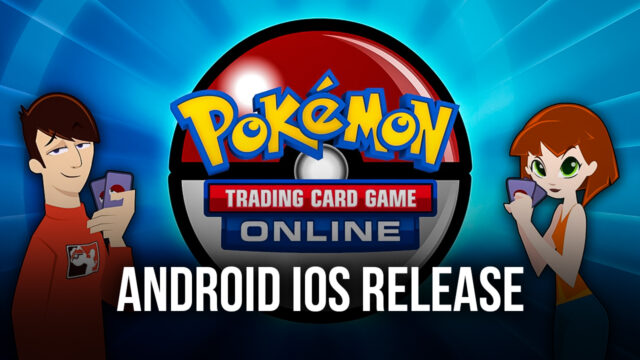 The Pokemon Company has recently announced their latest trading card game called the Pokemon TCG Live. The new game will be available for download on Android and iOS platforms as well as PCs.
As for the release date, the Pokemon Company says," Players will be able to participate in the Pokémon TCG Live mobile soft launch in Canada, as well as the global open beta for PCs and Macs, later this year."
Once up and running, Pokemon TCG Live will replace the older Pokemon TCG Online. Players will be able to transfer their old TCG Online profiles to the new Pokemon TCG Live. And just before the launch of TCG Live, Pokemon TCG Online will be taken off all the stores, effectively being replaced.
The exact details for the launch haven't been disclosed yet, but we estimated the mobile soft launch to be in mid-November as the company plans to conduct beta tests for desktops soon.
New players will find the game easy to play due to its simple interface, and for the experienced players, there will be exciting new challenges and mechanics to explore.
The VP of Pokémon TCG, Barry Sams, says, "As we look back on 25 wonderful years of Pokémon, we are once again reminded of how the Pokémon Trading Card Game has always been a strong pillar of the franchise and beloved by young and veteran Trainers alike."
Pokemon TCG Live: Features And Design
The new Pokemon TCG Live features amazing graphics with fully customizable 3D avatars, much like RPG systems accompanied by new battle animations and emotes. You can take a look at the new designs and animation on the Pokemon website for TCG Live.
From the various screenshots displayed on the Pokemon website, it looks like Pokemon TCG Live is very well optimized for mobile devices.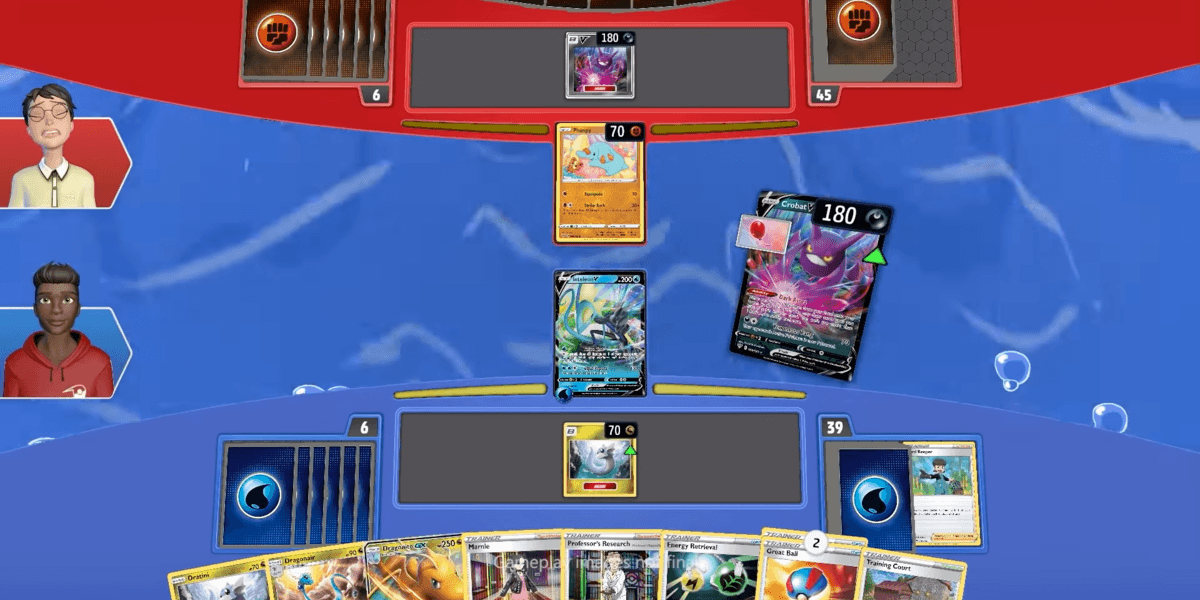 As the VP at Pokemon Company, Barry Sims, puts it, "Pokémon TCG Live will go hand in hand with the tabletop version that fans know and love, and welcomes a new era of digital play where Trainers around the world can play together regardless of their preferred platform."
As Pokemon TCG Live is soon to be launched on the global markets, it will support languages such as French, German, Italian, Spanish, Portuguese, and of course, English.
As mentioned before, trainers will be able to create custom avatars; you will also be able to buy new accessories, participate in two challenges/quests per day, and buy new cards.
Pokemon TCG Live will feature a Ranked Playing Mode as well as a battle pass. Progress through the battle pass will earn you new cosmetics, booster packs as well as a few new items.
What Can I Transfer To Pokemon TCG Live
Pokémon TCG Cards
The Sword & Shield Series cards, Sun & Moon (Lost Thunder to Cosmic Eclipse) cards can be transferred and supported in Pokémon TCG Live at launch.

Cards from other Sun & Moon Series expansions like the Dragon Majesty, XY Series, and the Black & White Series can be transferred at launch but will not be supported at launch; you will have to wait for future updates.

Players can transfer a maximum of 4 copies of a unique card, that is
○ One copy of an ACE SPEC or Prism Star card,
○ One copy of each part of a Pokémon V-UNION card,
○ And 59 copies of a basic Energy card.
The plan is to slowly provide support for all the series cards as the game develops. And you can only transfer 4 unique Pokemon cards because the new Pokemon TCG Live does not have a trading system.
Developers likely removed the trading system to make it easier for new players to progress. Instead, in Pokemon TCG Live, your extra cards will be converted to crystal currency which can later be used to buy new cards.
Pokémon TCG Accessories
Almost all the accessories in TGC can be transferred with a limit of one copy per item.
Items That Can Not Be Transferred To Pokemon TCG Live
Avatar items

As mentioned previously, Pokémon TCG cards from the HeartGold & SoulSilver Series

Unopened products and bundles alongside certain coins, card sleeves, and deck boxes

In-game currency and Friends list

Saved Deck List(Keep reading for more info)
Things To Do Before Transferring To Pokemon TCG Live
Saved/created decklists can not be transferred, but players can export the decklist texts, save them then copy that text into the Pokémon TCG Live Deck Editor.
All the unopened bundles and products will be converted to crystals when transferring to Pokemon TCG Live, so if you want to keep them, make sure to open them first. Here, you can find how much crystal to expect per unopened item in the Pokémon TCG Online.
1 to 9 unopened items = 250 Crystals

10 to 24 unopened items = 550 Crystals

25 to 49 unopened items = 1,125 Crystals

50 to 124 unopened items = 2,350 Crystals

125+ unopened items = 6,200 Crystals
These crystals can be used to buy promo cards, special bundles, booster packs, and battle pass upgrades depending on how much unopened stuff you had converted. You can find further information on the topic by visiting the Pokemon TCG official site.
If you are an avid fan of the Pokemon franchise and the game, it would be better to check out detailed YouTube videos before Pokemon TCG goes Live. That's it for now; stay tuned for more gaming news.