News
Princess Connect! Re:Dive Getting Global Release in 2021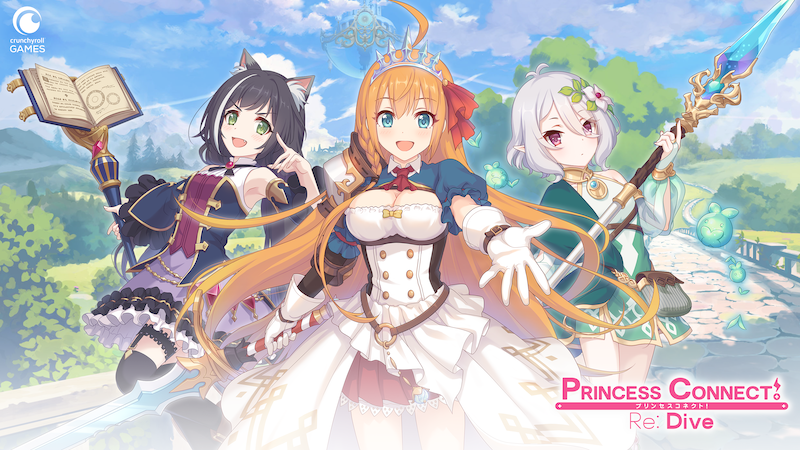 Crunchyroll is a brand better known for its platform for streaming anime; kind of like Netflix, but for animated Japanese shows. As a streaming platform, this is one of the most renowned services around the globe, servicing a large number of countries and offering a wide catalog of anime shows, even the most recent ones, almost as soon as they release into the public. However, the streaming company is also known for one other thing: Games.
Throughout the years, Crunchyroll has been publishing mobile games based on popular anime shows, including Attack on Titan, RWBY, Naruto, and more. Their most recent release was in 2018 with Princess Connect! Re:Dive, a sequel to the popular Princess Connect!, a game that, while short-lived, sparked enough interest to create its own anime show, which is scheduled to get a second season soon.
Since its launch, Princess Connect! Re:Dive has only been available for a limited number of regions including Japan, Taiwan, Hong Kong, and Macau in 2018, South Korea in 2019, and Thailand and China in 2020. However, its ongoing success led to Crunchyroll considering a global release for the game, which is scheduled to launch very soon in early 2021.
What is Princess Connect! Re:Dive?
For those who are unfamiliar with it, Princess Connect! Re:Dive is an action RPG where players can assemble teams of up to 5 characters, and use them to complete challenges in many different game modes, including both PvP and PvE variants. Like with many other mobile games, the way you unlock more characters is via a gacha mechanic, which means that you pay special currency to roll for characters, and the results are completely randomized. This makes getting your favorite characters quite difficult, while also extending the length of the game as you'll always need to keep farming and grinding to continue rerolling.
The combat in Princess Connect! is mostly automated, with your characters having access to numerous skills, which they activate automatically when their respective gauges are full. However, you can also manually activate their Union Burst skill when their TP meters are full, which makes the characters unleash their strongest attacks. Correctly using these skills is pivotal for winning the toughest battles.
All of the combat and story beats that happen on screen are presented with awesome graphics and animations, and some cutscenes and special attacks even play out in CG scenes straight out of the show. And all of these elements are accompanied with a stellar soundtrack that'll keep you coming back for more.
Princess Connect! Re:Dive Release Date
Though the Play Store page still isn't live, the devs have commented that Princess Connect! Re:Dive is releasing on March 1, 2021. There will probably be a pre-registration phase before the release, which will allow players to get unique rewards for signing up before the game's launch. Stick around our blog if you want to learn more about this game, as we'll be covering its development leading up to its global release.
What do you think of the Princess Connect! show? Would you play an Android game based on it? Let us know your thoughts in the comments below!