News
Racing Masters: The New Upcoming Game by Makers of GRID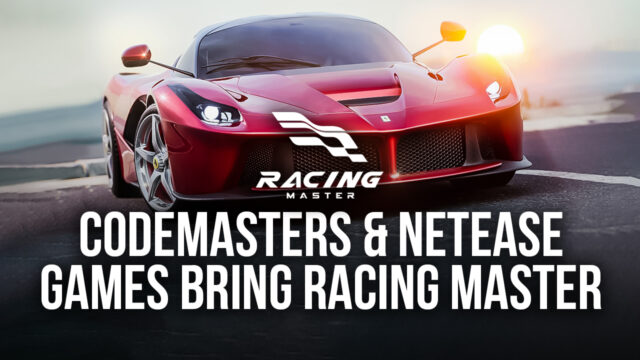 The stellar combination of Codemasters and NetEase Games is currently the hottest talk of gaming town. They announced on the 12th of March about their latest collaborative gaming venture called Racing Master. It will be released on Android and iOS platforms as well.
Awe-inspiring Features
Being a NetEase venture, Racing Master would probably be a free-to-play game. Although Racing Master's cinematic trailer doesn't give much away in terms of gameplay, the highly polished game looks closer to Codemasters' GRID series, making sense as the game utilizes the developer's EGO technology.
It is expected to revolutionize the automotive gaming culture and bring about some more positive changes. Racing Master would allow players to race along with opponents and fine-tuning, customize, and establish a magnificent car collection.
As the trailer promises "infinite ways of car customization," one could expect customization of vehicles with real-world parts from eminent manufacturers worldwide. While Racing Master offers both tilt and touch options, you could conveniently set its handle from casual to simulation for maximum control.
Delicately designed with state-of-the-art technological frameworks, Racing Master is the perfect playground for all sorts of racing game enthusiasts and professionals. From the trailer, we get to know that "Mastery can only be measured against real opponents from all over the world." Therefore, there would likely be a competitive environment for real-time races against real players from around the world. You would have to prove your mettle on real-world racing tracks across several race types driving your fully-licensed cars.
A jaw-dropping assortment of cars
Developed in the cutting-edge Unreal Engine 4 and Codemasters' EGO technology, Racing Master is all set to offer never seen before gaming experience with its jaw-dropping lineup of majestic cars splendid tracks from across the world.
In its varied assortment of cars, Racing Master boasts of hundreds of vehicles ranging from Ferrari and Lamborghini to Aston Martin and many more.
As the trailer indicates, "true mastery is only ever achieved when the highest caliber of the challenge meets unwavering focus." Gamers can't seem to wait to lay their hands on this game which offers real-time racing. With up to seven other players and the privilege of customizing just about every component of your car, be it body paint, engine, tire, alloys, and chassis, among others.
Gaming Legacy
The albeit boring project called Racing Master is being created by Codemasters and NetEase Games' subsidiary called Dahua Studios.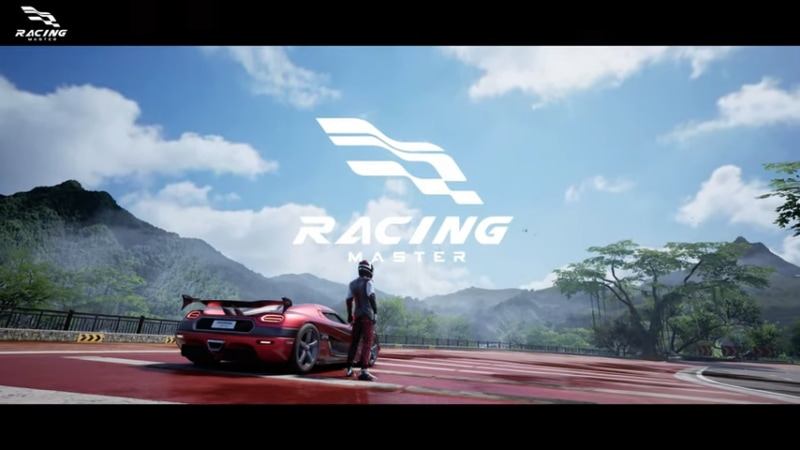 Racing game fans are well-aware of Codemasters, which is an award-winning British video game developer and publisher spanning over 30 years in the gaming world. It has its forte in superior-quality racing games like DiRT, GRID, Project CARS, and F1® series of video games.
NetEase Games is a dubbed version, plus it is to be one of the world's largest incubators of quality online game content. It also frequently collaborates with industry leaders, including Blizzard Entertainment, Mojang AB, and other prominent global game developers, to operate some of China's most popular international online games.
Partnering with world-renowned game developers like CCP Games and SEGA, Dahua Studios is a video game development studio of NetEase Games. Prioritizing innovation and craftsmanship, Dahua Studios has developed widely-acclaimed gaming titles such as Super Mecha Champions, EVE Echoes, and the highly anticipated Total War Battles: WARHAMMER.
NetEase Games is enthralled to invite racers worldwide to sign up for Racing Master's beta version to help its development further and crystallize it as a leading mobile racing title. Although Beta is available in the US and Canada from March on Android and iOS, Racing Master is not listed on the Play Store. However, one can pre-register on its official website.
Game Trailer: