News
Ragnarok Labyrinth NFT: A Free-To-Earn Mobile NFT Game From Gravity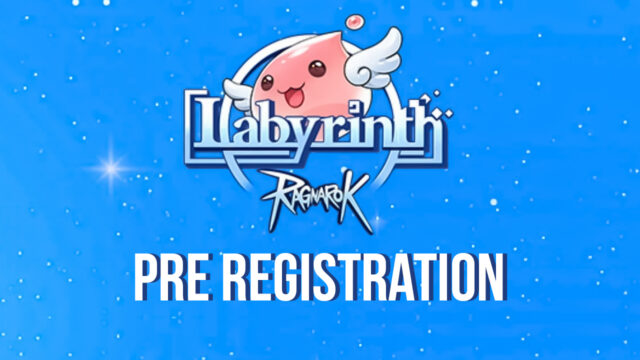 The South Korean video game developer Gravity has recently announced its first free-to-earn NFT based MMORPG mobile game called Ragnarok Labyrinth NFT. Gravity Game Link, the Indonesian branch of Gravity, will be handling the first release of Ragnarok Labyrinth NFT in the South-East Asia market in Q2 of 2022, which is within June 30th this year.
In terms of content, the free-to-play Ragnarok Labyrinth NFT will feature similar maze dungeons, levels, and monsters as the popular 2002 Ragnarok Online game. Now on the NFT side of things, the game will revolve around ONBUFF coins which can be earned by completing the usual in-game tasks like defeating MVP monsters, finishing daily quests, unlocking achievements, and more.
These ONBUFF coins (ONIT) can be traded via the decentralized finance(DeFi) system as well as in NFT form. As of now, there isn't much info on how this will work within the game, but it will be somewhere along the lines of how most NFT games operate nowadays.
Ragnarok Labyrinth NFT Pre-Registration Milestone Rewards
25000 registrations- Magic Hourglass 16 hours

50000- Lucky Consumable Box

75000- Beginner Card

100000- Costume Box

200000- Blessing Equipment Box

300000- ONBUFF Points worth 10 ONIT
You can pre-register for Ragnarok Labyrinth NFT right now through their official website here.
And If you haven't heard of Gravity before, here is a list of a couple of their titles;
Mobile Titles
Ragnarok M: Eternal Love Global

Ragnarok: The Lost Memories

Ragnarok Origin

Ragnarok Tactics Global
PC Titles
Ragnarok Transcendence

Dragon Saga

Requiem

Ragnarok: The Lost Memories PC

Ragnarok Online

Ragnarok Online 2

Ragnarok M: Eternal Love Global PC
Features of Ragnarok Labyrinth NFT
This mobile NFT based title from Gravity follows the same format as their previous Ragnarok game; here are the features you can expect;
Limitless customization with thousands of costumes and epic gear

Buy, trade, and sell game items

Unique, well-designed dungeons

The MMO part, fight together with friends

Real-time PVP matches

MVP boss fights
Jobs/Classes
Like most MMORPGs, players can choose a variety of jobs and then move on to advanced jobs(specialized subclasses). Here, take a look at the jobs/classes available in Ragnarok Labyrinth NFT.
Swordsman– The Swordsman job specializes in high attack skills with more points towards strength, vitality, and dexterity. Players can later choose Knight or Lord Knight as its advanced form.
Mages– They use their knowledge and intelligence of elements to defeat enemies with stats comprising of intelligence, dexterity, and vitality. Players can later advance to Wizard or High Wizard in this class.
Archers– As you know, archers snipe their enemies from a distance; in this case, they lean towards dexterity, luck, agility, and vitality. Their advanced class includes Hunter and Sniper.
Merchant– They are experts in making a profit with base stats leaning into strength, vitality, dexterity, and luck. The Merchant has two advanced classes, Blacksmith and Whitesmith.
Theif– They are the sneakiest of the bunch specializing in fast attacks, stealth, and deceit; they have high agility and luck. A thief can transform into an Assassin or Assassin Cross.
Acolyte– They are basically priests like knights devoted to serving their gods. Their stats focus on intelligence, dexterity, and vitality; this class later evolves into Priest or High Priest.
That's it for the new NFT based mobile MMORPG Ragnarok Labyrinth NFT; stay tuned for more gaming news from us.