News
REAL RACING NEXT: EA Announces the Game with Early Access Beta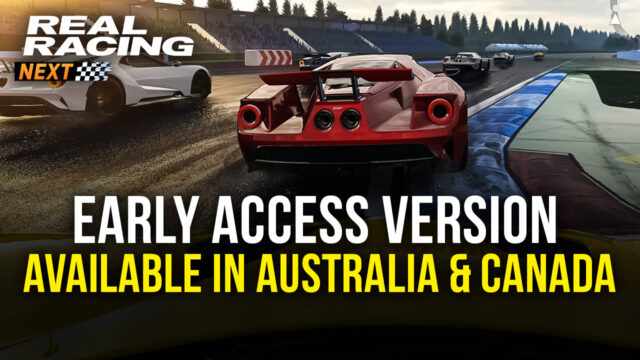 REAL RACING NEXT is the latest addition to the Real Racing mobile series from EA and Firemonkey Studio. To pique the interest of fans and new gamers, the developers released an early access version of the game for only Android devices in a select few regions; you can download it now on the Google Play Store.
The developers didn't mention when it will be fully released, but it will at least take a few months.
EA recently released a post on their official site answering a few questions about REAL RACING NEXT or Real Racing 4 as it is the fourth installment.
The game is currently in the early stages with no clear direction as of now. Meaning the game could be a successor to Real Racing 3 or a standalone title. EA says that they have only started exploring the possibilities. It's possible that by the time the game releases, the name could be changed to Real Racing 4.
As EA puts it, "REAL RACING NEXT is a very early version of the next iteration of the global mobile racing hit featuring a limited selection of content and features."
Remember that Real Racing 3 was released in 2013, over eight years ago, and it's still going strong because of regular updates and maintenance. And EA promises that Firemonkey will continue providing new content and updates to Real Racing 3 despite what happens with Real Racing Next.
EA released the Early Access version mainly to attract attention and get feedback on the new game. Keep in mind that the early access version is only available in Australia and Canada for now, so if you really want to try it, download it on the Play Store using a VPN service.
Gameplay Details From Early Access
Players who got early access have already uploaded quite a few videos on the internet on Real Racing Next gameplay.
The game has impressive graphics with beautiful rain physics and lighting effects, just as expected of modern games.
Some of the cars in Real Racing Next include the Porsche 718 Cayman GTS, Corvette Stingray C7, Camaro SS, Chevrolet Corvette ZR1, Porsche 911 GT3 RS, McLaren P1, MacLaren 600 LT, and Ford GT. You can upgrade the Top Speed, Acceleration, Braking, and Grip of your cars in the garage.
The available tracks include the Lime Rock Park with South Circuit, West Circuit, and Road course, among others. Then the Hockenheimring with GP and National courses all offering Sprint, Dual, and Cup modes.
Of course, there will be more cars and roads to drive as the game develops. Players can enjoy the game in 1st person, 3rd person, or from the car's hood and grill.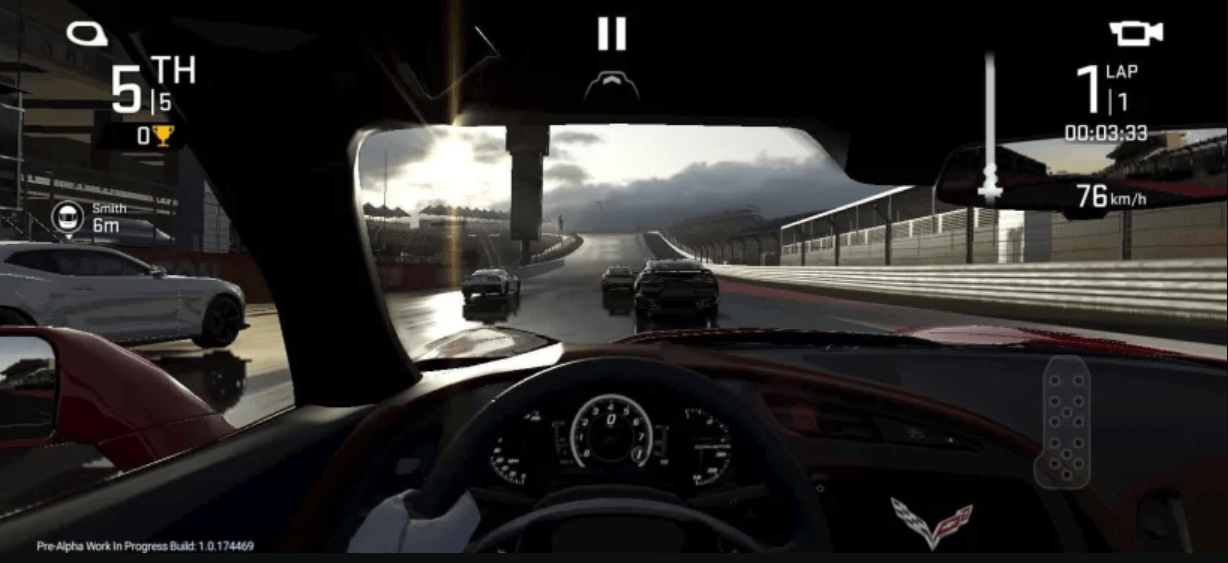 Early Access has a few basic game settings like:
Brake Assist and Steering Assist With High, Low and Off option

Tap Steering with Auto Accelerate

Tilt Steering with Auto Accelerate

Tilt Steering With Manual Accelerate

Racing Line Assist offers three modes, Raised, Flat, and off.

Then the kilometer or mile option along with a Horizon Tilt option.
EA has also listed the minimum requirements for Real Racing Next in their post:
OS: Android 6.0 (API 23) or above

RAM : 2 GB

CPU : Snapdragon 830+, Exynos 8895+

GPU : Mali G71+, Adreno 540+
Looking at the specs, the game should run at a decent frame rate on almost any 1-2 year old device. But it could change when the game nears completion; the developers could always add more graphical and physics simulation elements if they have the room to make it more realistic.
Go and try out the Real Racing Next Early Access version, or atleast check out the gameplay from YouTube.