News
Road Redemption Mobile Pre-Registrations Start for Android and iOS Devices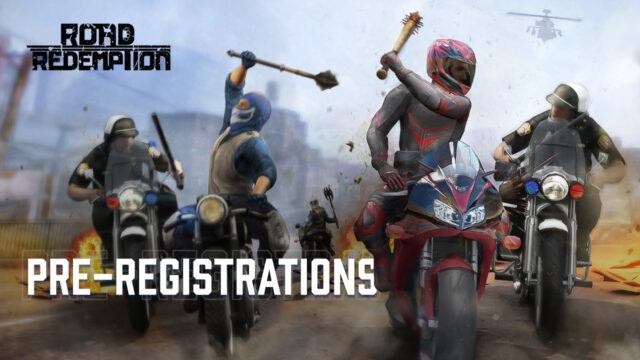 Road Redemption was released for PC on Steam back in 2019 and brought back the good old memories of Road Rash to various gamers worldwide. The game can be recognized as a successor to the original title, played by millions of gamers in their childhood and thus received many positive reviews. Road Redemption Mobile brings that experience to mobile devices on the Android and iOS platforms and has been developed by Pixel Dash Studios, the same crew who had worked earlier on Swap Drop Poker.
The story of Road Redemption Mobile takes place in a post-apocalyptic setting that a dictator is ruling. One day the dictator is assassinated, and it is the job of the country's biker gangs to find out who the mysterious assassin is. The assignment comes with a considerable bounty placed on the killer, and the biker on the top will receive it. Players must participate in high stake motorcycle races where they race against other players, filled with adventure in the post-apocalyptic world.
Road Redemption Mobile can be downloaded and played for free when they open the game for the first time. The title is kept away from microtransactions and therefore, a one-time purchase fee is required after the game's first session.
Pixel Dash Studios have started the pre-registrations of Road Redemption Mobile for Android and iOS devices. Therefore if you are interested in playing the title, check out the Google Play Store and App Store!