News
State of Survival Announces New Japanese Hero Nanami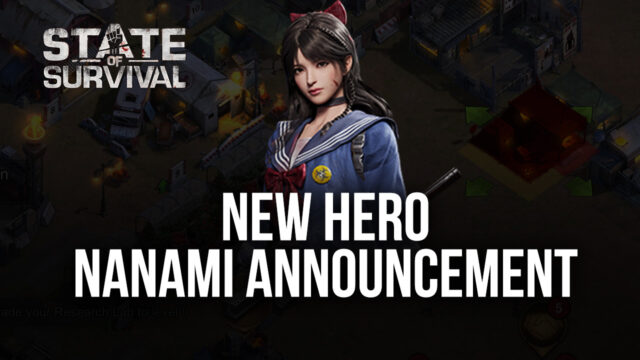 Great news for all Japanese enthusiasts and players — State of Survival is adding a new hero to the game, and she descends from the Land of the Rising Sun! She will be known as Nanami, the second Japanese character in State of Survival.
The first Japanese hero in the game was Tanaka Miho, one of State of Survival's most vengeful heroes. She knows how to use almost any weapon at her disposal — guns, knives, and the like. Her father was murdered in a gangland execution in Japan, and now she is out for revenge to avenge his death.
Nanami's story is slightly different, but with the same level of drama.
Meet Nanami, State of Survival's newest hero
Nanami had been separated from her family when the zombie apocalypse struck. She is very filial, putting an effort into finding her loved ones as soon as she can.
State of Survival's Nanami is very strong as seen in her video teaser trailer. She believes there is no future for the weak. If you do not have the courage to fight, Nanami will be there to fight for you in State of Survival.
Nanami is a very sporty character. Her main sport is Kendo, the traditional Japanese martial art which involves a wooden sword. She uses this to defend the thing she loves the most — her family.
Nanami is a special hero designed to celebrate the State of Survival's arrival in the Japanese market. However, she is not just limited to Japan-based players. All global State of Survival players has a chance to find Nanami fragments via the Hero Search map.
State of Survival Nanami location
Locating Nanami is pretty simple in the State of Survival.
First of all, open your State of Survival game. You can easily do this when you play on PC via BlueStacks. BlueStacks offers multiple features to help you kill zombies and build the best empire ruler by humans. BlueStacks can easily let you zoom in or zoom out of your headquarters, and you can also tap things with just a few keys and clicks.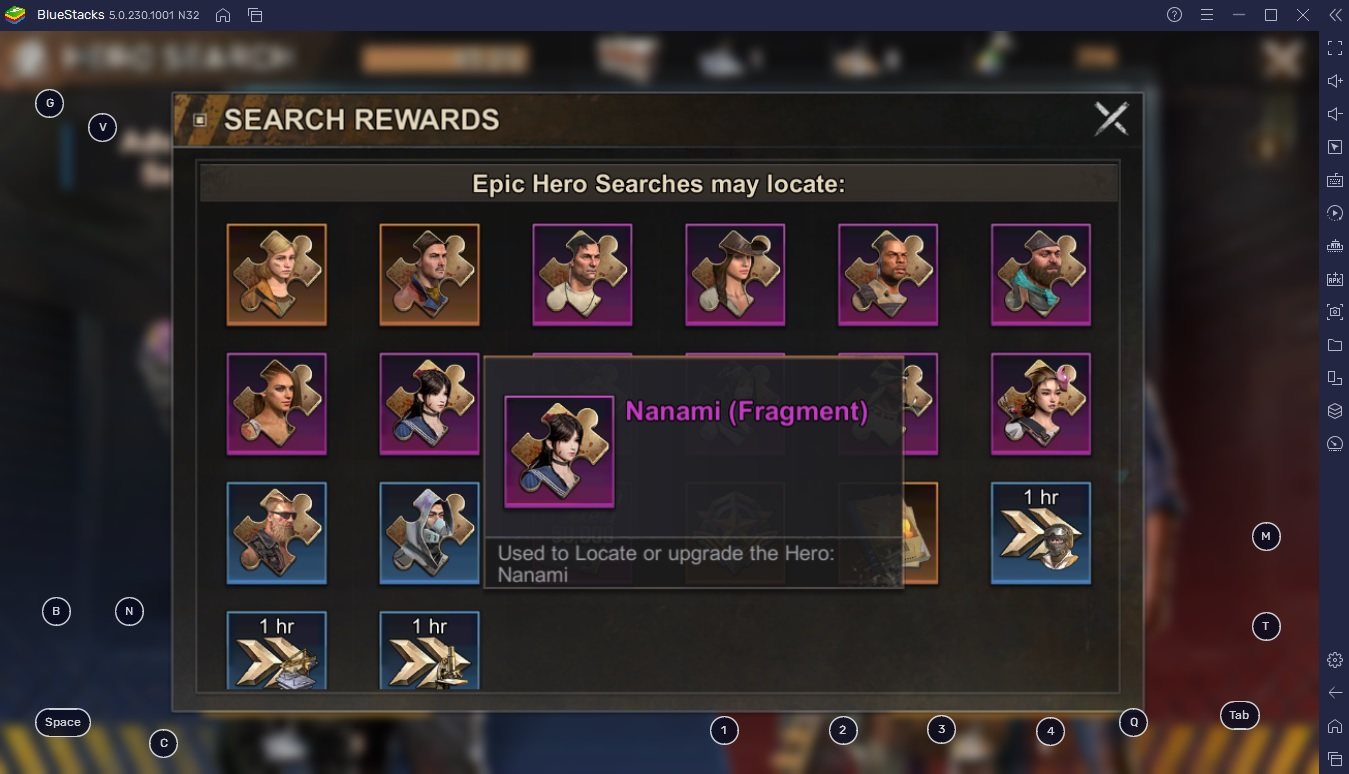 Next, go to the Hero Precinct building. Then, click on Search to open the Hero Search menu. Two options would appear — the Advanced Search and the Epic Search. You can choose either. Note that the Advanced Search gives out a limited amount of free daily searches.
You will need ten Nanami fragments to fully locate this hero.
Finding Nanami's location and fully unlocking her would give you a good Epic character in the State of Survival. Read our ultimate hero guide to find out which other Epic characters are good for your party and for combat.