News
State of Survival: Secret Experimental Base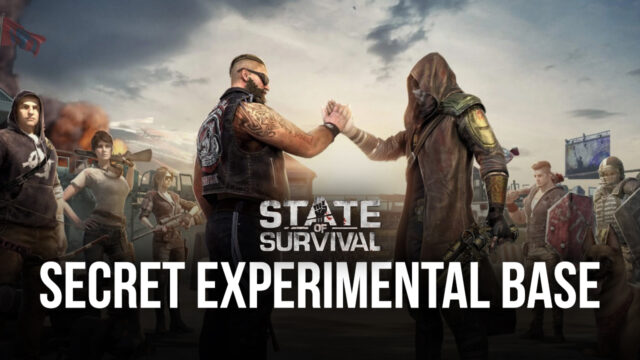 We are going to see a lot of changes for this season. The number of rewards that you can get this season has been adjusted.
The difficulty of the tasks was also changed and major adjustments to the Explore the Secret Experimental Base event was also added.
Richer Mechanics
This event's ground tiles will be divided into two sections, The Battle Tiles and Exploration Tiles.
Battle tiles is going to have three separate categories and can be broadly classified by:
Battle Tiles Categories
Common tiles – This is going to be the most common tile of the three, this is the tile where the common enemies are going to hide.

Special tiles – This tile is going to have a normal difficulty. Three heroes are going to be needed to be sent into this level to eliminate the infection in the base. You will still need to eliminate the regular infected zombies to be able to move on even after eliminating the boss zombie.

Boss Tiles – This tile is going to have the highest difficulty of them all. To go deeper into the base, you are going to defeat the boss.
Exploration Tiles
This feature is going to return this season. You may travel alone or travel in a group with your allies and you might be able to stumble upon surprises in the way. In the Exploration tile, you are going to have a chance to encounter a traveling merchant that you can buy items with great value and a lower price. By exploring this tile you can also find resource points containing large amounts of supplies in the way.
More Diverse Buffs
There will be a lot of buffs that you can use to help you with your adventures and are going to give you a vastly different gaming experience. The infected zombies that you are going to face that lived inside the lab have different characteristics each. You are going to really strategize and choose the right tactics and Enhanced Tech to greatly increase your damage dealt and clear the game efficiently.
There are going to be 5 tactics this season and as many as 25 types of Enhanced Techs.
The 5 tactics are going to be listed below:
Steady

Valiant

Wise

Cautious

Visionary
Make sure to choose the right tactic as they can help you do more damage and less effort. The Tech points for Enhanced Tech can be obtained from both battle tiles and exploration tiles.
After collecting a total amount of 10,000 Cell Samples during your explorations, you will be able to unlock the Raid Mode. You can explore the same area multiple times quickly by using Raid passes that you will be able to obtain from tile exploration or obtaining them naturally over time every 1 minute.
Rewards
You can use Cell Samples to be able to redeem Legendary Hero Fragments, Plasma Cores, Badge Tags, and other rare items. Doctor's treasure will also be added to the store and players will be able to unlock premium limited items if you complete challenges and objectives during the event exploration.
Miho and Shamisen
The event where you need to help Miho collect strings for her Shamisen is coming back! They also have added a short backstory to add more lore to the event.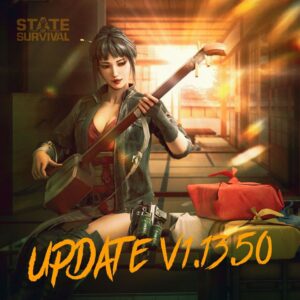 Players will now know why the event is happening and the reason why it started.
Lore
Miho's mother who passed away when she was still young gave her a musical instrument, which is a Shamisen. It's the only thing that makes her remember her mother so she is trying to maintain it and keep it in good condition as much as possible but after the zombie outbreak, she finds it difficult to maintain it because the parts are so hard to find. So when the Shamisen's strings finally broke one day, she was struggling to find the spare parts alone.
The event is about her asking for your help to find the spare strings of her Shamisen and the rewards will be her payment for your effort.
If you want to read more lore about the game you might be interested to learn about the lore of the new hero, Courtney Young.
How to get a gift code from their Facebook page? Follow this link and click the "Get Started" button, they will then ask you if you want to get some supplies so you need to click that too. They will then ask you for your in-game state number and after you give that to them, they will then ask you for your in-game name. You need to confirm the info you gave and they will then send you a code specifically for you!
Are you going to participate in the event? Let us know in the comment below.