News
Summoners War: Lost Centuria to Enter Closed Beta Testing on 21st November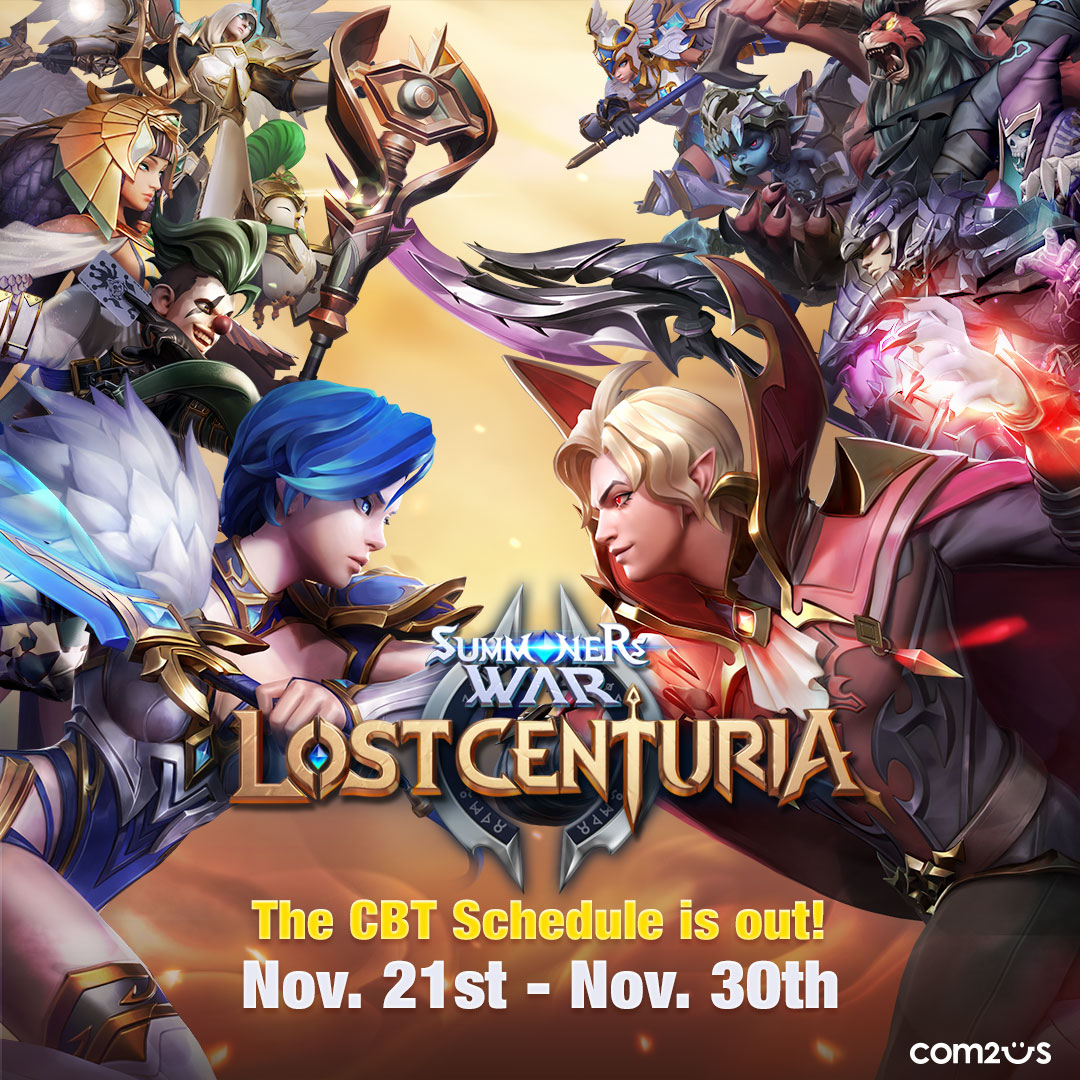 Following their announcement to expand the Summoners War franchise to involve more games in different genres, the team at Com2Us has finally revealed more details about one of their upcoming games, Summoners War: Lost Centuria. This title is looking to move the popular Summoners War IP to the RTS genre, featuring card-based combat similar to other games in the genre, but with the familiar Summoners War characters and creatures.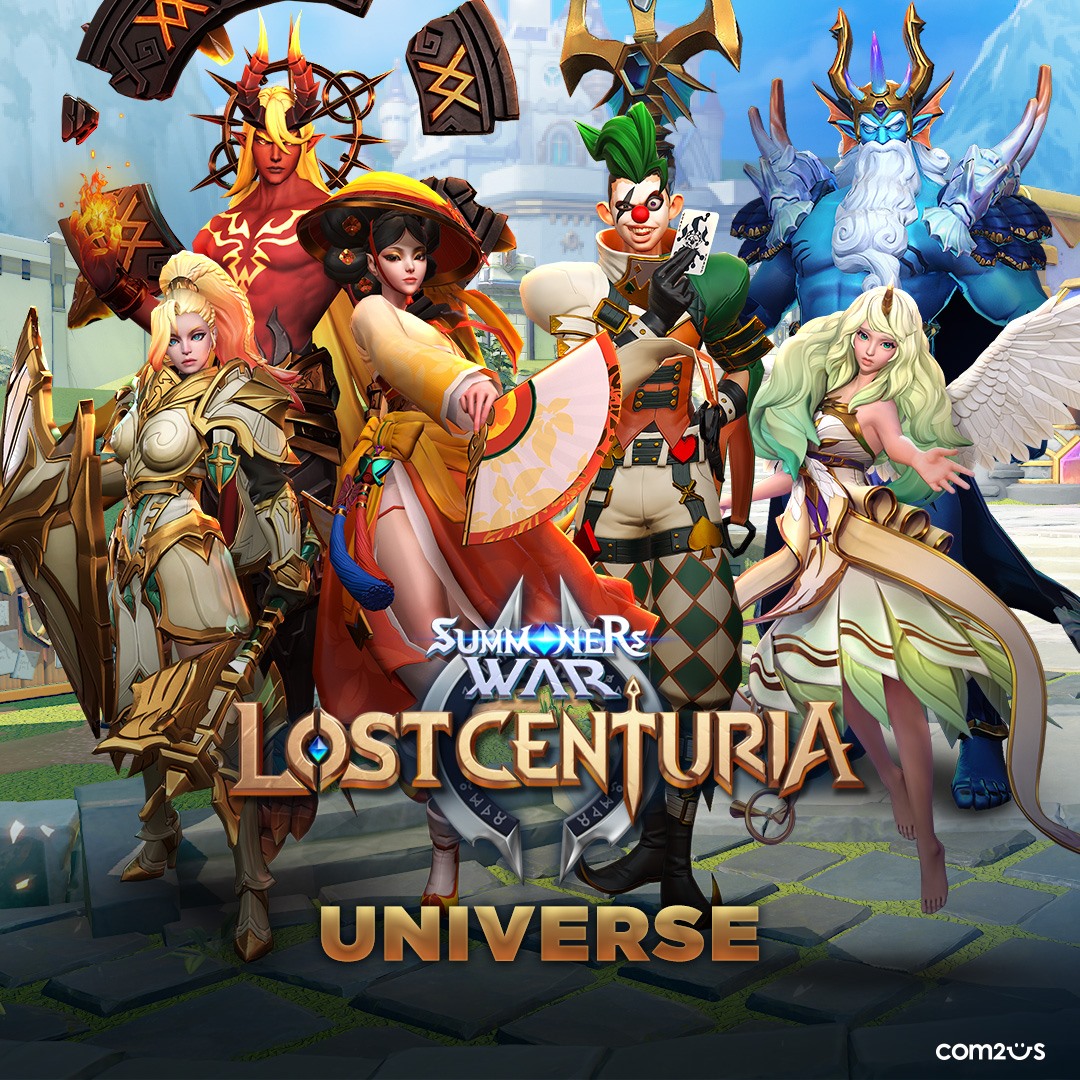 What's it About?
Based in the Summoners War universe, Lost Centuria is a card-based PvP game where players can unlock and upgrade many different characters and creatures from the original game. The main gameplay takes place in the form of matches where players must deploy their units on the field using formations that they can freely customize before the battles and have them engage the enemy.
Every unit has a special skill that the player can use by spending an energy-like resource that regenerates automatically over time. This system is similar to the one in Magic:ManaStrike or Clash Royale, only instead of using it to summon monsters to the field, you use it to perform these special attacks. At any given moment, the player has access to 4 different skill cards that they can freely use, as long as they have the required energy, to cast the spell instantly. Once used, the card is reshuffled into the deck and a new one is drawn.
Lost Centuria also features a Counter system where the opponent can also respond to your skills with their own cards, giving them a chance to either nullify your skill, or respond with their own, and vice versa. The developers at Com2Us have put great emphasis on this system as it gives the combat a distinct aspect of "timing" to it, making the fights much more than simply waiting until you have enough energy, and dumping it all on unleashing the strongest attacks in your deck.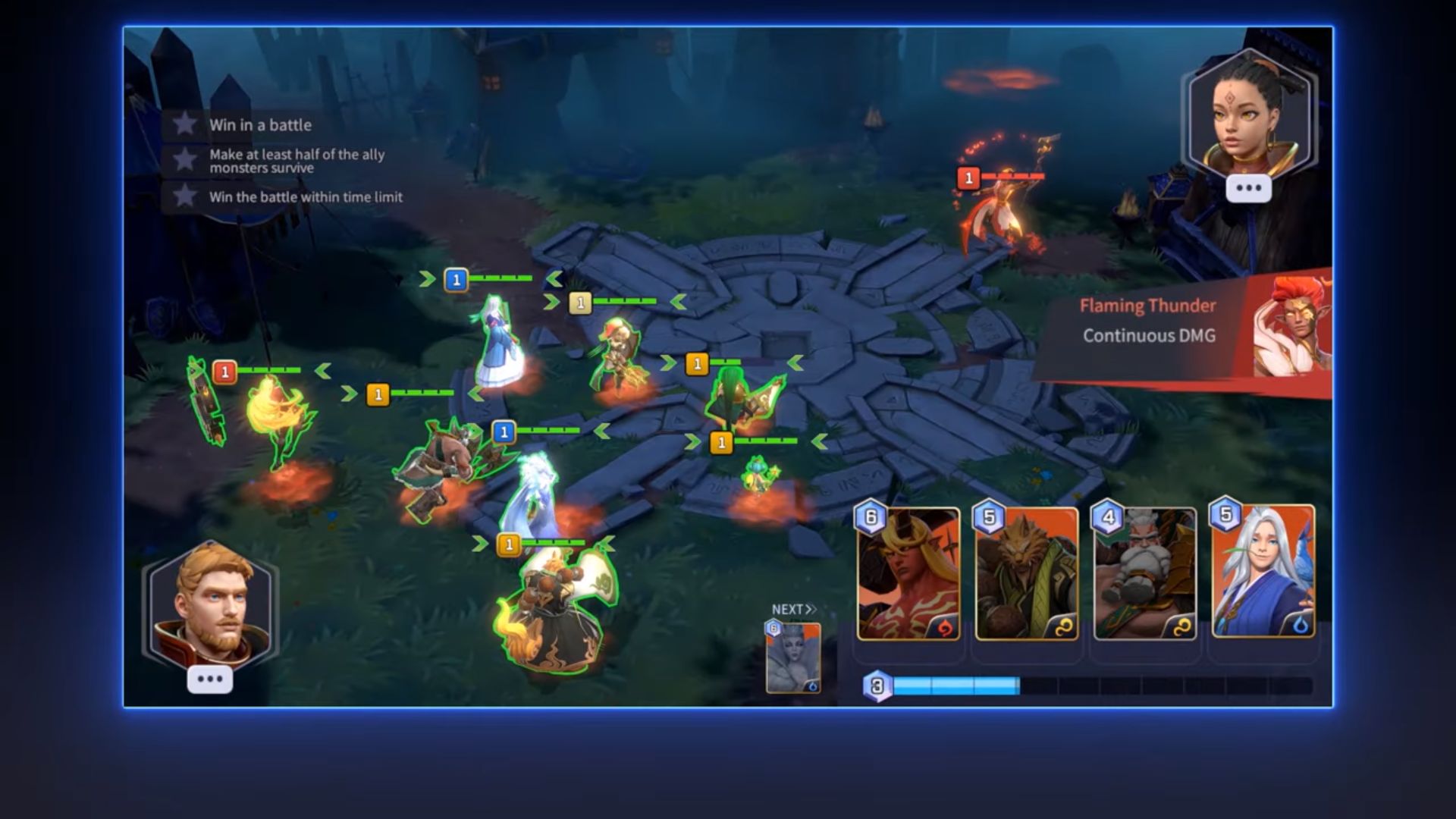 In the same manner as customizing your formation, players can also build their custom decks with different strategies in mind. The potential for creating unique builds and strategies is virtually limitless as players can mix and match cards to devise their own strategies as they see fit. And while we're sure that there are definitely going to be numerous "meta" decks as soon as the game launches, the fact that players can come up with their own quirky and interesting decks is a definite plus in our books.
Check out this promotional video for the game to learn more about the mechanics that you'll find in Lost Centuria.
Summoners War: Lost Centuria Release Date
Though the team at Com2Us hasn't shared any details about the release date of their latest card-based RTS game, they have revealed the schedule for an upcoming closed beta test. In order to participate, you must sign up on their official website. Though we tried registering for the test ourselves, we don't really see any buttons for doing so. We suspect that, once the CBT goes live, they'll post the signup links on this site.
The CBT for Lost Centuria will begin on November 21, and will extend until November 30. Make sure to check their website once the date draws near to sign up and, hopefully, get access to the closed beta.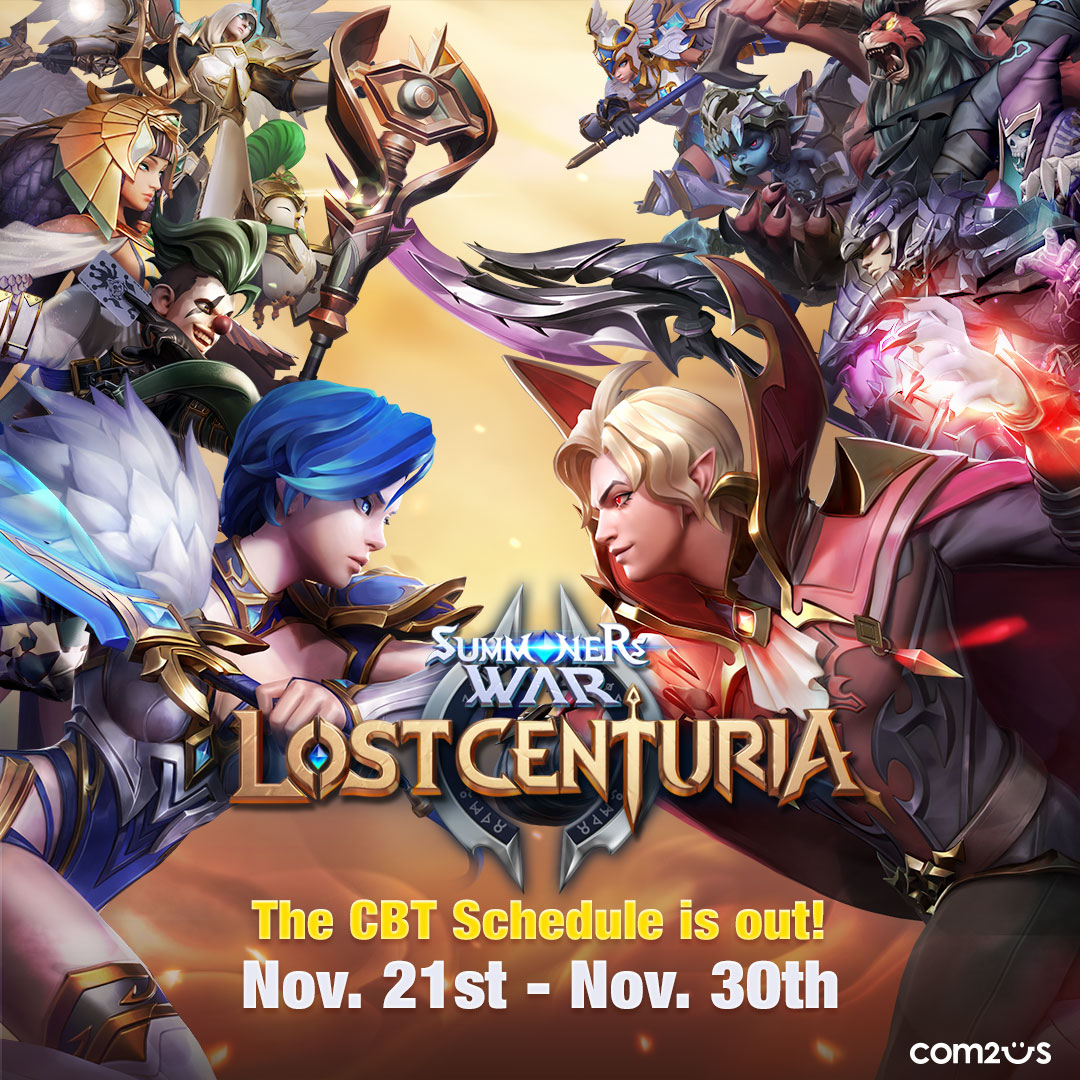 What do you think of the upcoming Summoners War: Lost Centuria? What are your hopes and expectations for this new entry in the Summoners War franchise? Leave us your thoughts in the comments below!