News
T-2 Days; 2 Star Wars Awesome Costumes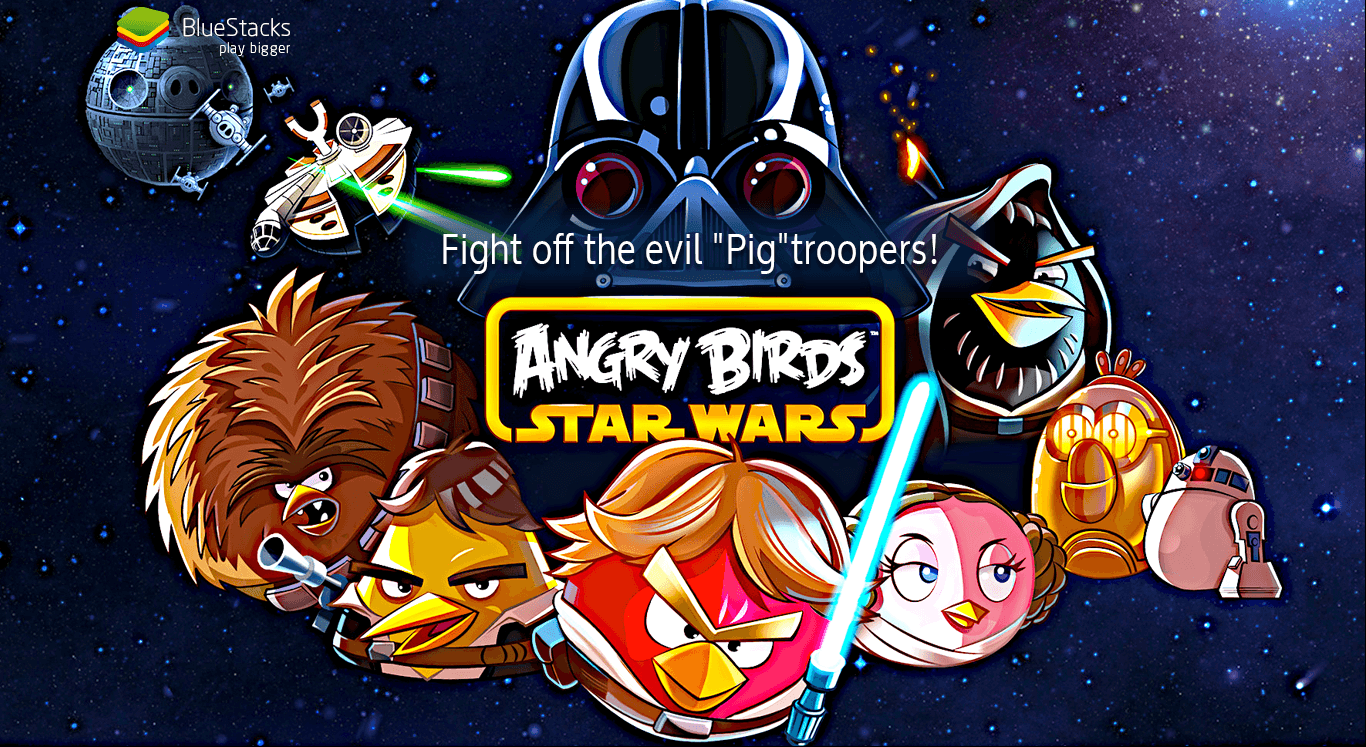 2 days! Continue the countdown until the premiere of Star Wars: The Force Awakens with us by playing Angry Birds Star Wars on Bluestacks 3.0! This is our favorite classic mobile game with a Star Wars twist!
The Angry Birds in this game are the Rebels and the Pigtroopers pose as the evil Empire. The Rebel spies discover the Pig Star, the Empire's ultimate weapon and plans to steal it. The more you play the more you get. Level up your birds to improve their skills.
You can also unlock hidden goodies as you play through over 250 levels. The path the Jedi must go on is a long one. Help the Rebels restore freedom in the galaxy!
We know Angry Birds is super addicting, but don't forget to pause and take a screenshot of your gameplay! The BB-8 Droid giveaway rules are as follows
-If you haven't already, follow @bluestacksinc on twitter and like the Bluestacks Facebook page.
-Tweet the screenshot of the featured Star Wars gameplay in Bluestacks 3.0
-Caption the post with #changethegame and tweet to @bluestacksinc before or by December 18, 2015 at 11:59pm.
-Remember there is 1 entry opportunity a day, with a possible of 5 entries per person.
-2 winners will be selected by December 28, 2015. Stay tuned!
-Follow ALL the rules in order to be considered! We don't want to disqualify you, so don't miss a step!
The countdown list is getting smaller and smaller as there are only 2 days left! It was hard to find just 2 Star War costumes to make the list, but I think I finally narrowed it down…
Plot twist! We know you have seen tons of great Cosplay and amazing homemade costumes, but how often do you see a Star Wars pet costume?? I know it's super annoying to be one of those pet owners who dress up their animals in ridiculous costumes and outfits, but seriously how cute are Princess Leia and the little Jedi? Hey, if the Angry Birds can play dress up for a bit, our pets can too.