News
There's a real-life Trainer PokéBall for Pokémon GO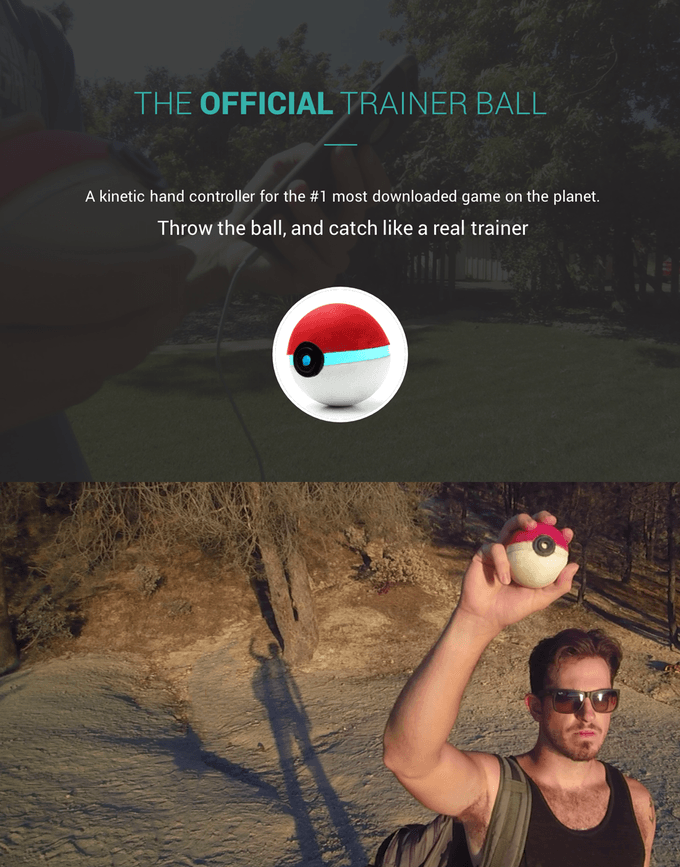 There's a KickStarter campaign by GamerReality with a prototype of a real-life Trainer PokéBall for Pokémon GO game. There are calling it "The Official Trainer Ball". With the trainer ball you can throw it in the real world to catch Pokémon, use handheld gestures to simulate a throw rather than actually releasing the physical ball like any other kinetic controller, plus it acts as a portable charger for your phone! The latter is a cool and convenient addition as there have been reports of the app draining batteries, however, with the USB port exposed it poses a water damage threat if internals are not waterproofed. Furthermore, it would be awesome if they tapped into gestures for curve balls to rack up more points while playing.
According to the company's timeline, they plan to have an official partnership with Niantic and licensing with Nintendo complete in September. The firm also plans to secure the necessary first round of crowd-sourced funding in that same month with first wave product launch by November. They are setting the early bird & second wave early bird pricing at $35 & 45 respectively while the normal order price point will be $55 thereafter. Finally, developers will be able to purchase licenses to tap into the kinetic device.
If you found this article helpful, link to us and share them with others. Have questions or concerns? Chime into the comments below!
Source KickStarter via Phandroid