News
What Remains Of Edith Finch – Coming to Mobile on August 16th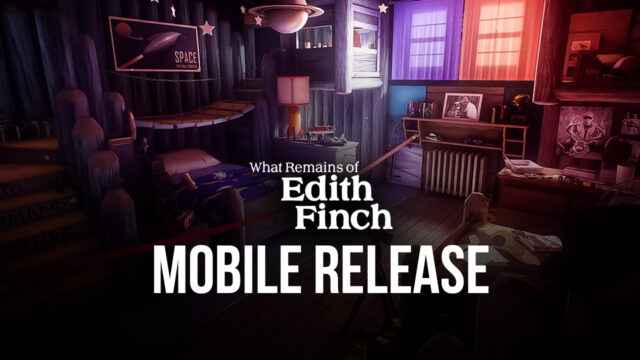 Annapurna Interactive recently held a showcase that displayed a host of projects the studio is currently working on, with updates, new projects, and release dates for some of the most anticipated games of the year, including titles such as The Artful Escape, and Neon White.
Among these highly awaited titles, however, one of the most intriguing announcements that came from the showcase was the news that Annapurna Interactive will be releasing a mobile port of their immensely popular mystery-adventure game, What Remains of Edith Finch, on the 16th of August 2021. Developed by Giant Sparrow, and released by Annapurna Interactive in 2017 for PC, Xbox One, and the PS4, the game was received positively by users and critics alike, earning it many important awards such as the British Academy Games Award for Best Game 2017, and the award for the Best Narrative at both the Game Developers Choice Award 2018, and The Game Awards 2017. What Remains of Edith Finch is also often touted as a shining example of video games as an art form, due to its excellent writing, direction, and art style.
A first-person game surrounding exploration and mystery, the game centers Edith Finch, who goes back to her family home in Washington after many years of not having visited and learns about her family, and the way in which each of the members of her family died by exploring their bedrooms, which have been locked away and kept as shrines to the deceased persons. The family believes itself to be cursed, with only one member from each generation surviving to see the next generation grow up, while the rest of them are cursed to die. By going back to the house, Edith learns about the family curse and what exactly her mother was trying to protect her from all these years. The game is separated into different vignettes of Edith's story, and not as a linear narrative, which adds to the overall experience of intrigue and mystery of the game.
As mentioned, the game was widely praised by both critics and players for the way the game was constructed and the story is told. Although there is limited interaction between the user and the game environment, the narrative more than makes up for it. The game is designed beautifully, with each detail of every sealed-off bedroom of the Finch house being expertly crafted, and giving off the sad, abandoned (and spooky!) aura you would expect.
This brilliant game by Annapurna Interactive and Giant Sparrow comes to iOS devices on the 16th of August 2021. There is no news of an Android port being on the way as yet.