News
Yahoo Esports available on Android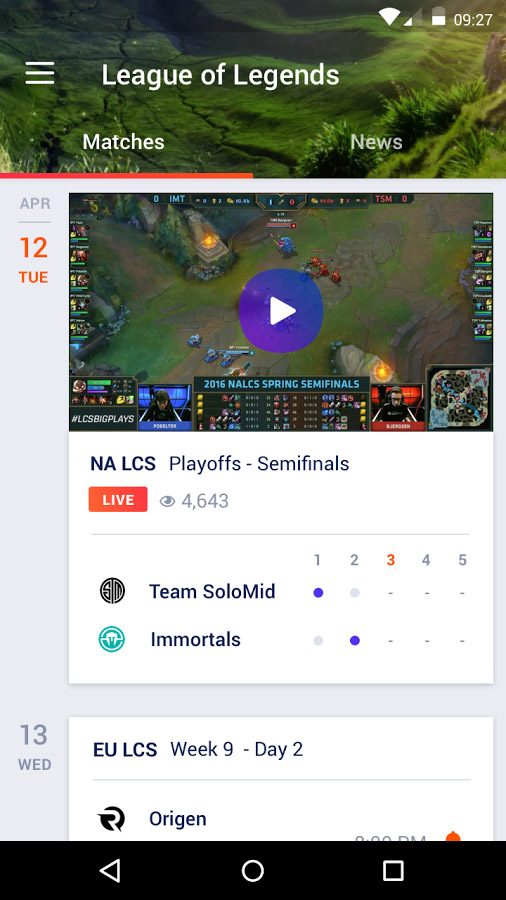 Yahoo Esports is now available on Android devices and coming to iOS soon. This is a new portal for real-time MOBA gaming tournament broadcast coverage, news, highlights and league coverage. Esports fans will be able to use the schedule to find upcoming matches and set reminders, easily see live stats, watch live or past games, tournament analysis, plus more. This is the epitome of making your mom regret telling you those video games will rot your brain… because "esports" gaming is a legit league with gaming coverage and commentary similar to what you may see with March Madness.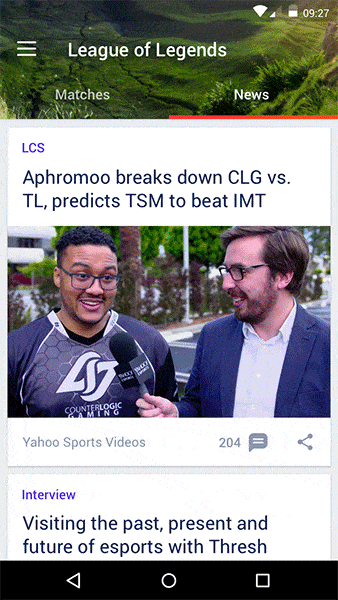 Features:
1080p access to live & recorded video of top games, players and events.
Follow every update from all your favorite MOBAs, shooters, and fighting games.
Accurate, up-to-date stats for League of Legends, Dota 2, Counter-Strike: GO, Heroes of the Storm, and Street Fighter V.
Push notifications and alerts to keep up on all the action!