Updates
Azur Lane 'Halloween Chaos Rerun' Event Bringing Lots of New Items and Goodies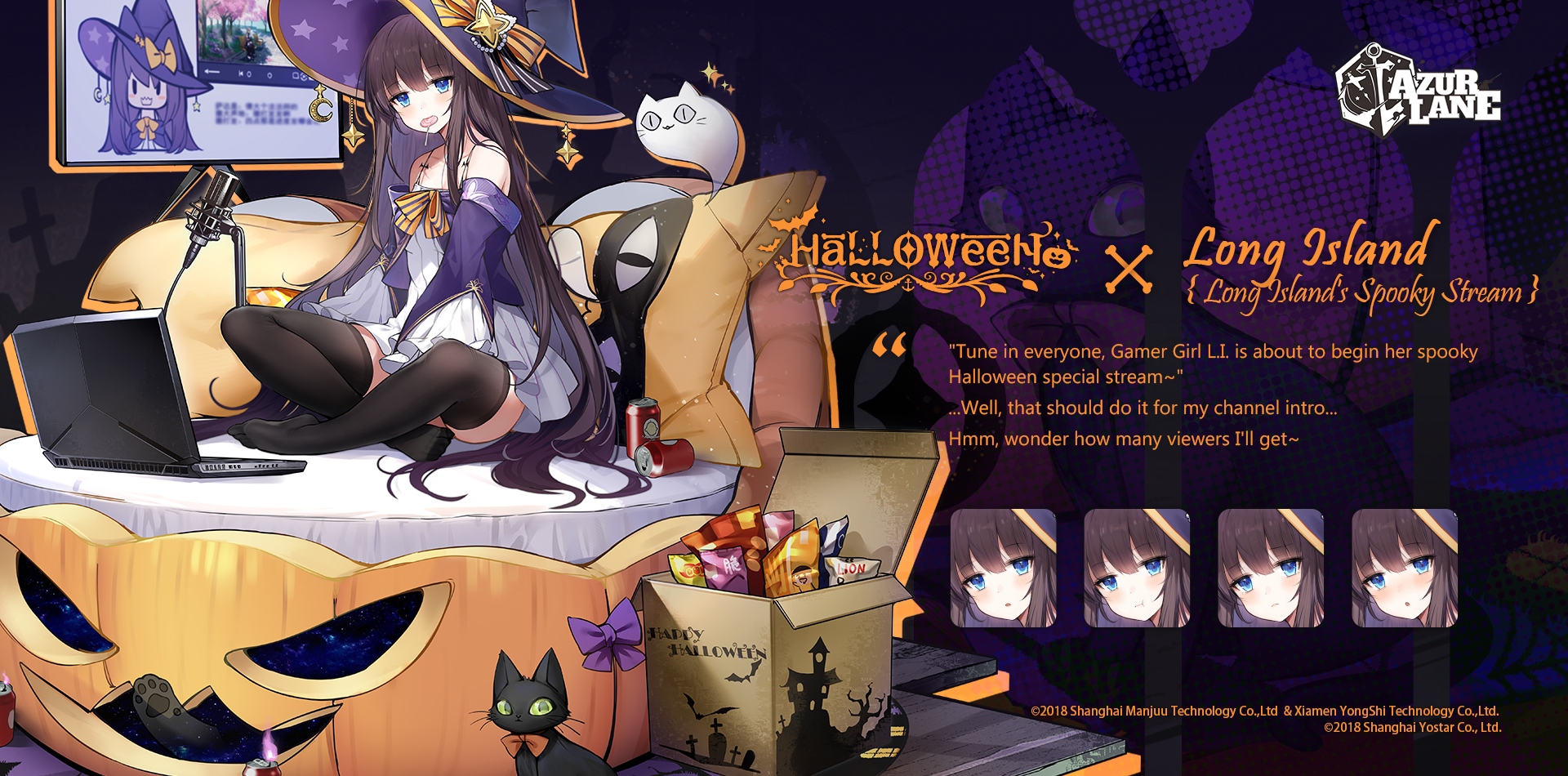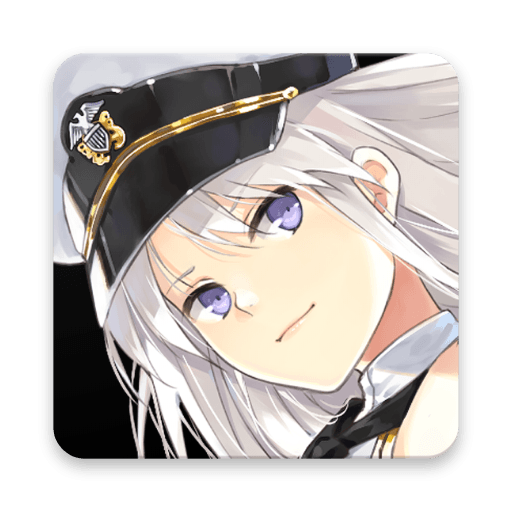 The Halloween celebration event in Azur Lane is kicking off today, bringing with it lots of items and goodies, both new and returning, which gives players the opportunity to earn exclusive and limited outfits, furniture, and all the bragging rights that come with them. The devs at Yostar are keeping this year's Halloween event nice and simple, offering a rehash of last year's challenges, including returning outfits, while also spicing it up with brand new ones as well.
Let's take a look at what we'll be able to find in the 2020 Azur Lane Halloween Event.

The Halloween Chaos Rerun Event
Those who were playing Azur Lane back in 2019 might remember that this event first launched in October of that year. The main objective of the Halloween Chaos event was to defeat specific numbers of enemies in order to receive rewards of varying quality. The more enemies the player manages to defeat during the event period, the greater the rewards.
The enemies in question, at least on that occasion, were simply enemy ships that players could spam and defeat during the 2019 event. The first reward tier was unlocked after defeating 100 ships, which was simple enough. However, the final reward tier was at 1,500 ships, which definitely took some time to complete.
The rewards included for reaching these tiers included lots of coins, as well as many T3 General Parts, which you definitely won't want to miss out on. However, the best reward just happens to also be the most difficult to get, which is the Mystical Night outfit for Memphis. It'll take quite a bit to defeat all 1,500 enemies, but the outfit is very much worth the effort.
Night of Sweet Magic Event
To spice things up this year, however, there are also a few additional rewards this time around, including the "Night of Sweet Magic" event. This part is even more straightforward than the previous event since it only requires you to log into the game for 7 days. Each day will give you "Magic Candy" a special currency with which you will be able to buy the "Sweet Magic!" limited outfit for Radford.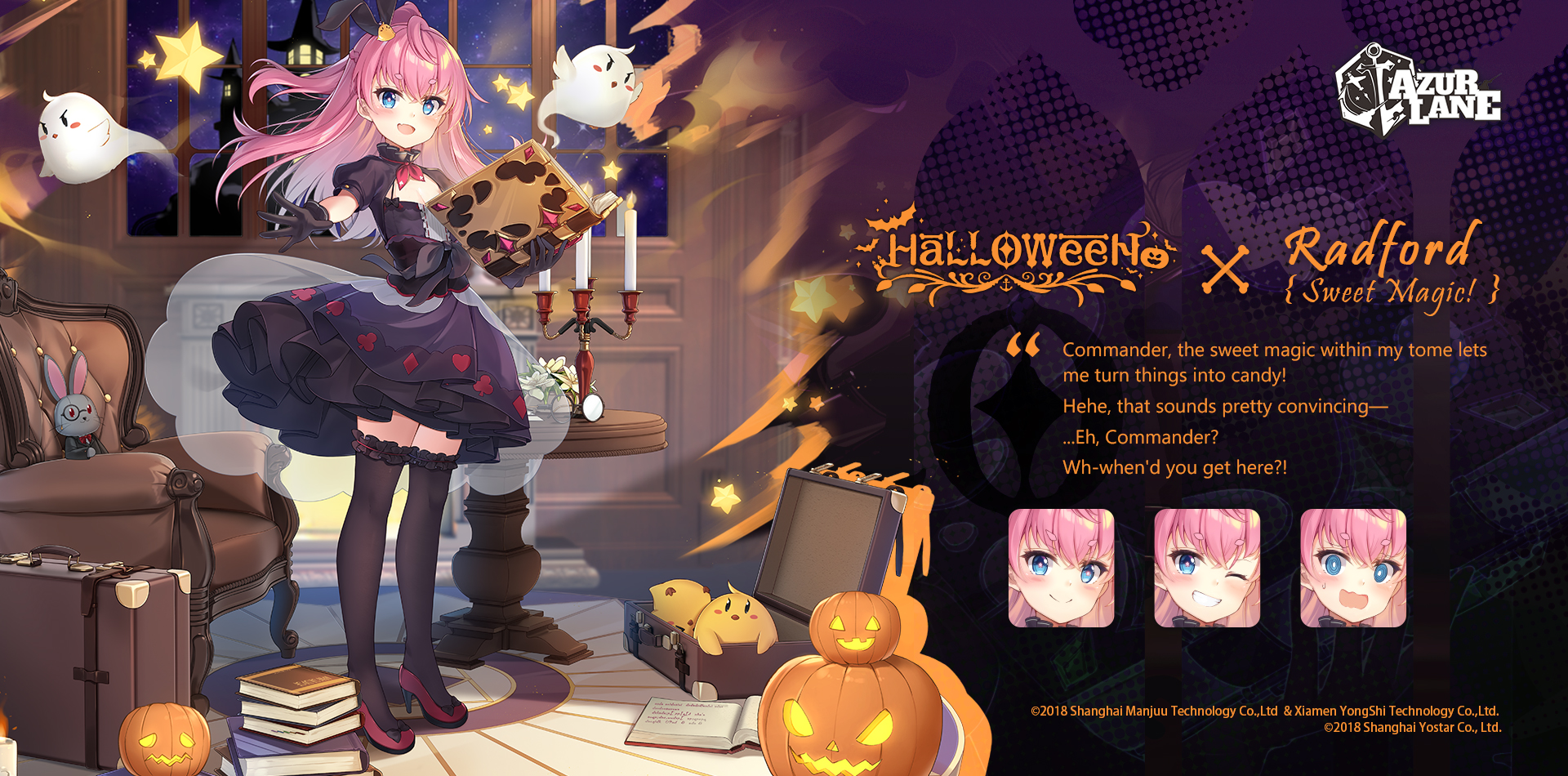 This part of the Halloween Celebration will open today, October 22, right after the maintenance period finishes, and will end on November 5. Remember that you only need to login 7 days during this period, so you have a bit of leeway in case you don't have time or forget to play the game for a few days.
New And Returning Skins and Furniture
Other than the two main celebrations, there are also new skins and furniture available between October 22 and October 28.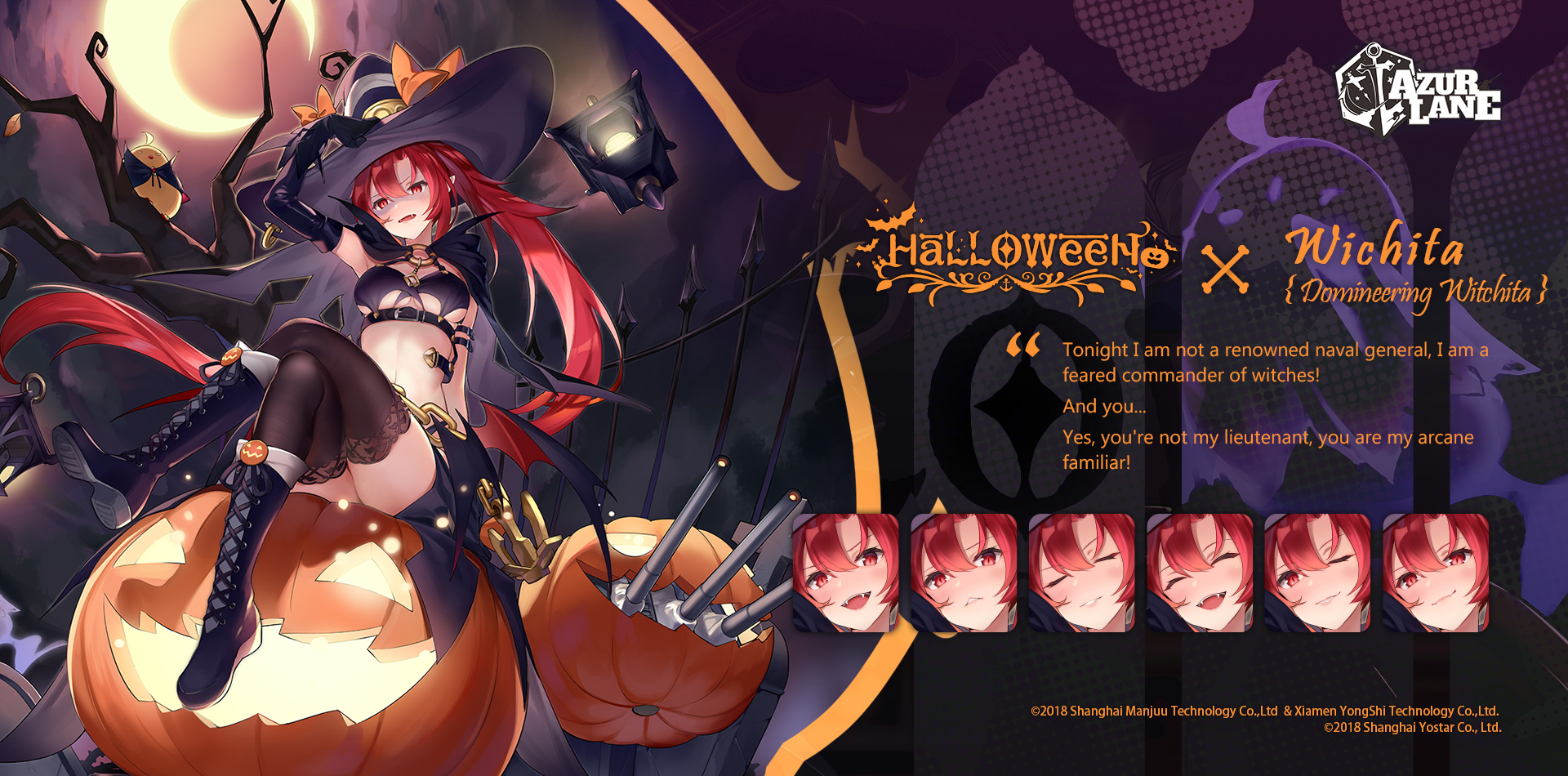 These items include skins for Gneisenau, Edinburgh, Erebus, Abercrombie, Mikazuki, and many more. Meanwhile, the new furniture item includes the Haunted House, while the Halloween Spirit is making a return this year, with the Ghostly Witch House being made available permanently. Moreover, there will also be skins for Isuzu, Terror, and Nelson available permanently from this point onward.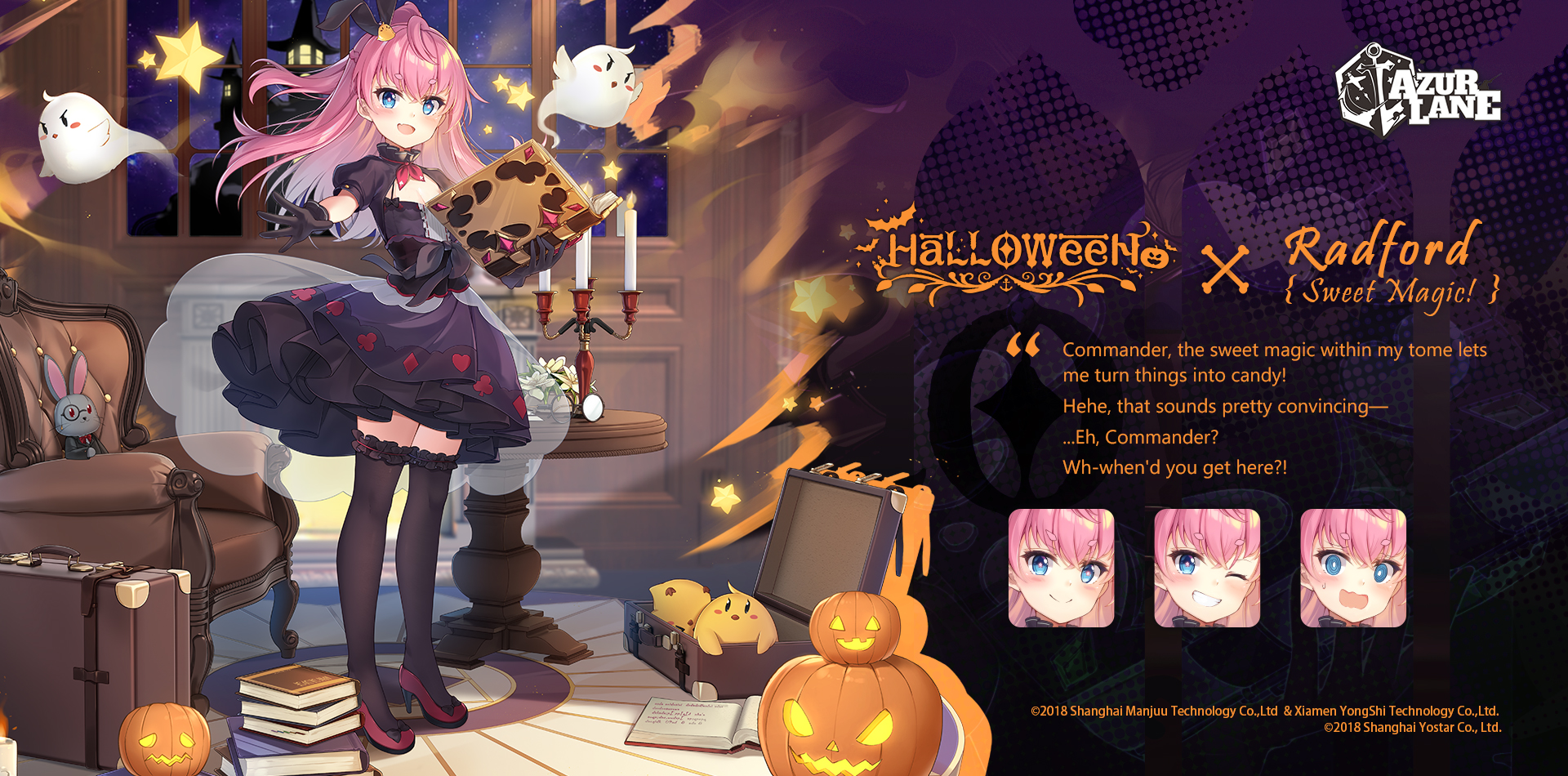 The 2020 Azur Lane Halloween event has a bunch of cute outfits available for unlocking, so don't miss out. Download it today on BlueStacks and enjoy this awesome gacha RPG on PC!