Updates
Epic Seven – RE: Zero Collaboration, New Epic Pass, and Summer Side Story Rerun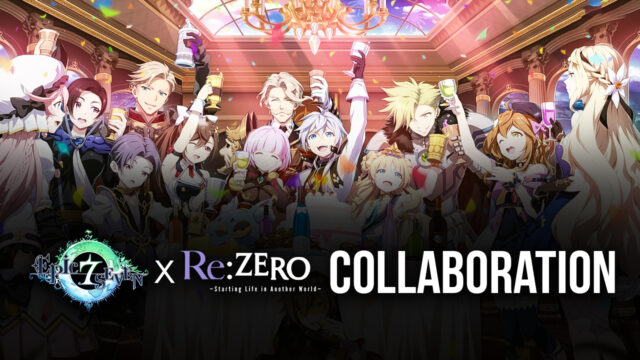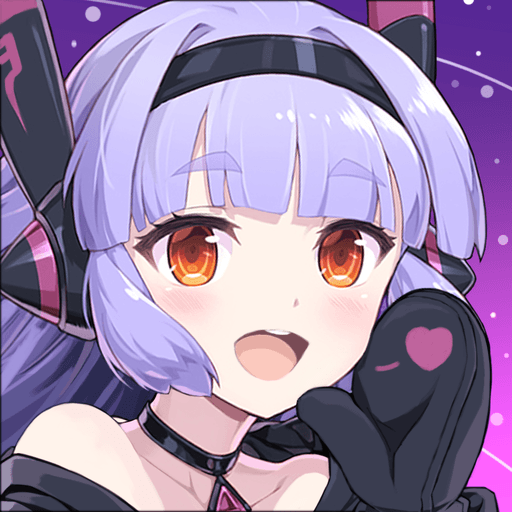 Epic Seven, the popular free-to-play turn-based RPG by Smilegate continues to push updates and more content with its tradition of bi-weekly update live streams on their official YouTube channel hosted by community managers Mashuu and Nue. These live streams not only give players the future update and things to look forward to but also reward players who tune in to watch them by providing in-game currencies. This week's patch preview has a different type of reward system where players can get rewards by inputting the codes shared during the live stream. The codes are – epicseven7 and gift4u.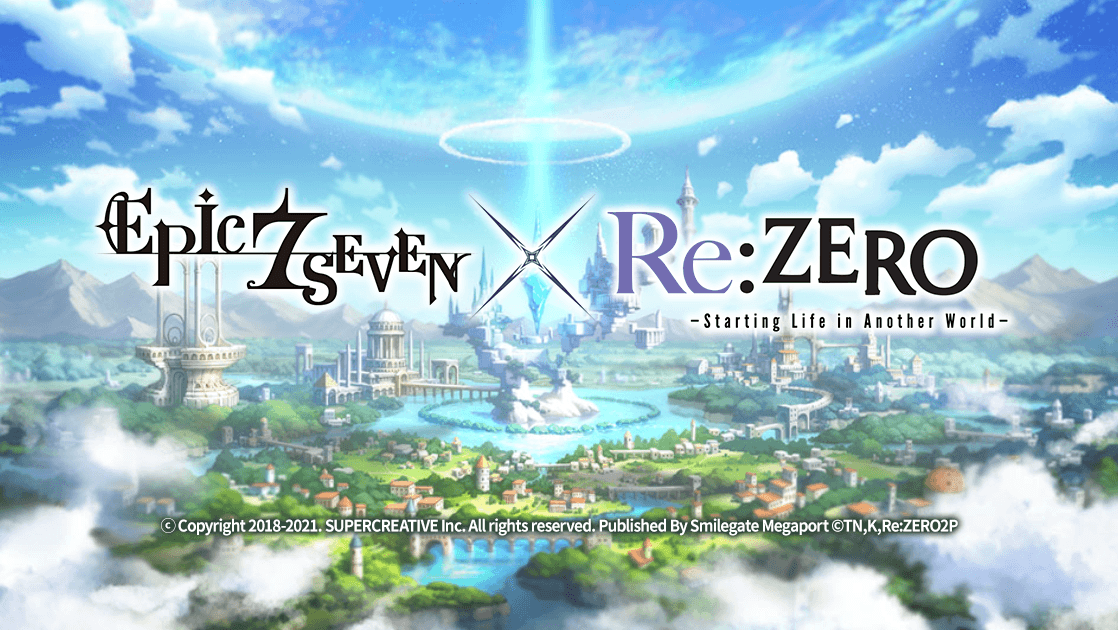 This Patch introduces a new Epic Pass titled "Vacation 2021 Season" which features a new skin for Angelic Montmorancy. The new skin titled Serene Sea Angelic Montmorancy can be obtained after purchasing the Special Epic Pass upgrade for 1800 Skystones. The summer special side story titled "The Holy Order of the Blue Cross and the Mysterious Island" is a 3-part side story that is available after maintenance ends on 22nd July 2021. A new guild war season is also announced called the Ambition Season, so make sure to start doing guild wars again. A major announcement which was made recently on 22nd July is that Epic Seven will be having a collaboration with the popular anime/visual novel series Re: Zero – Starting Life In Another World. More details about this collaboration will be shared later through their social handles. Let's take a detailed look into what's coming in this patch.
Guild War Ambition Season
The new Guild War season titled "Ambition" is starting from 24th July 2021. The current pre-season will end on 23rd July 2021. After the new season begins, all the previous battle logs for the previous season will be deleted along with a reset in guild rankings. The items in the Guild Shop will be renewed as well.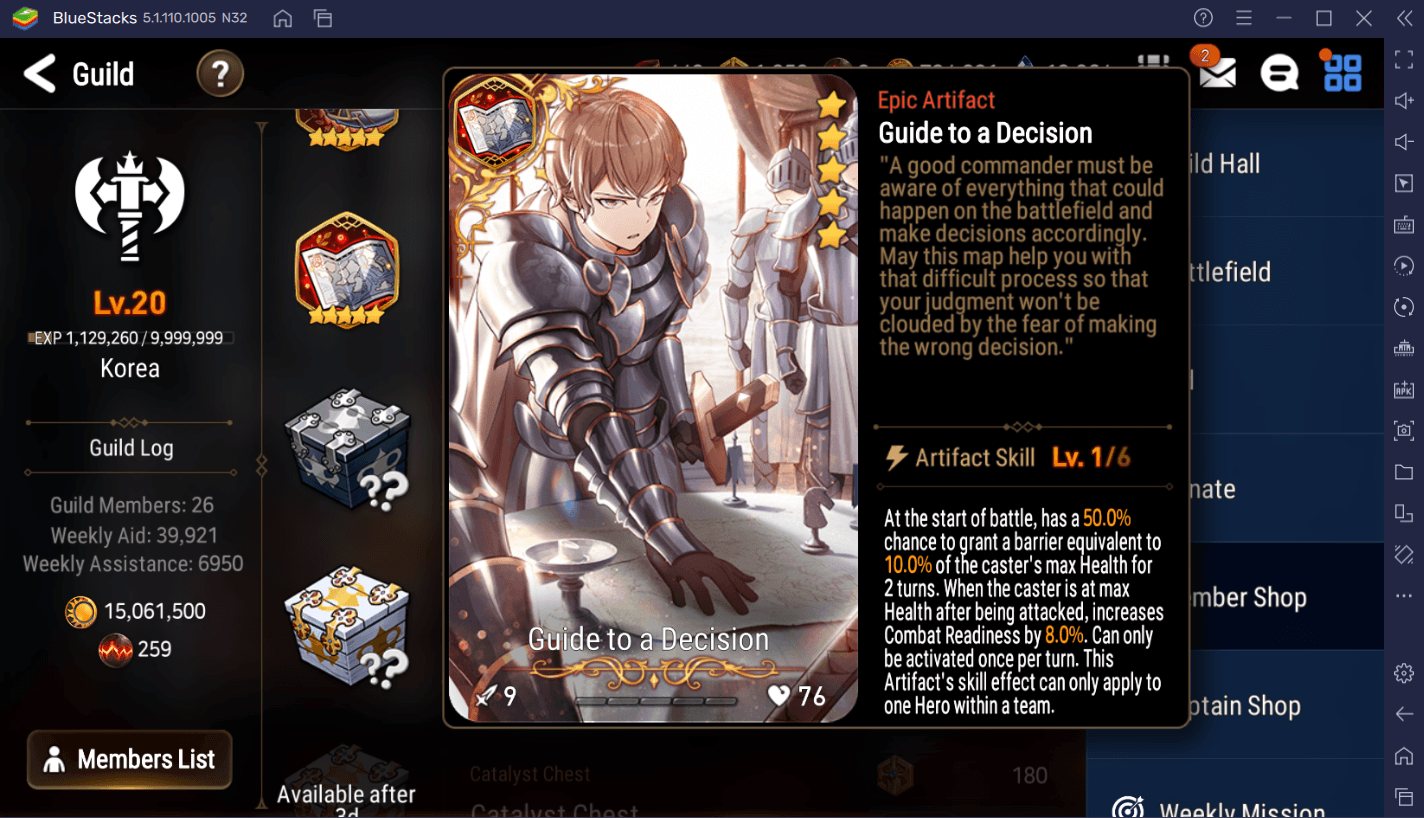 A new artifact called Guide to a Decision will be added to the Guild Shop for all guild members to buy as part of the new season change. This artifact can be purchased up to a maximum of 6 times per player. Apart from that, the top guilds will receive the Guild War Frame and emblems depending on their ranking.
Re: Zero Collaboration
Smilegate posted on their official stove platform regarding the hyped upcoming collaboration for their popular turn-based RPG game Epic Seven.
More details about this collaboration will be posted through separate posts in the future. Players are expecting more details to be around 5th August 2021 during their next patch preview live stream.
Summer Side Story and Epic Pass Vacation Season 2021
The Summer Side Story titled "Holy Order of the Blue Cross and the Mysterious Island" is starting after maintenance ends on 22nd July 2021. The side story description reads, "The Holy Order of the Blue Cross and Yufine have traveled to a remote island for summer vacation! Despite its small size, the resort is packed with things to do, and the girls encounter some strange phenomena. Will Yufine and the Blue Cross be able to enjoy their vacation safely?"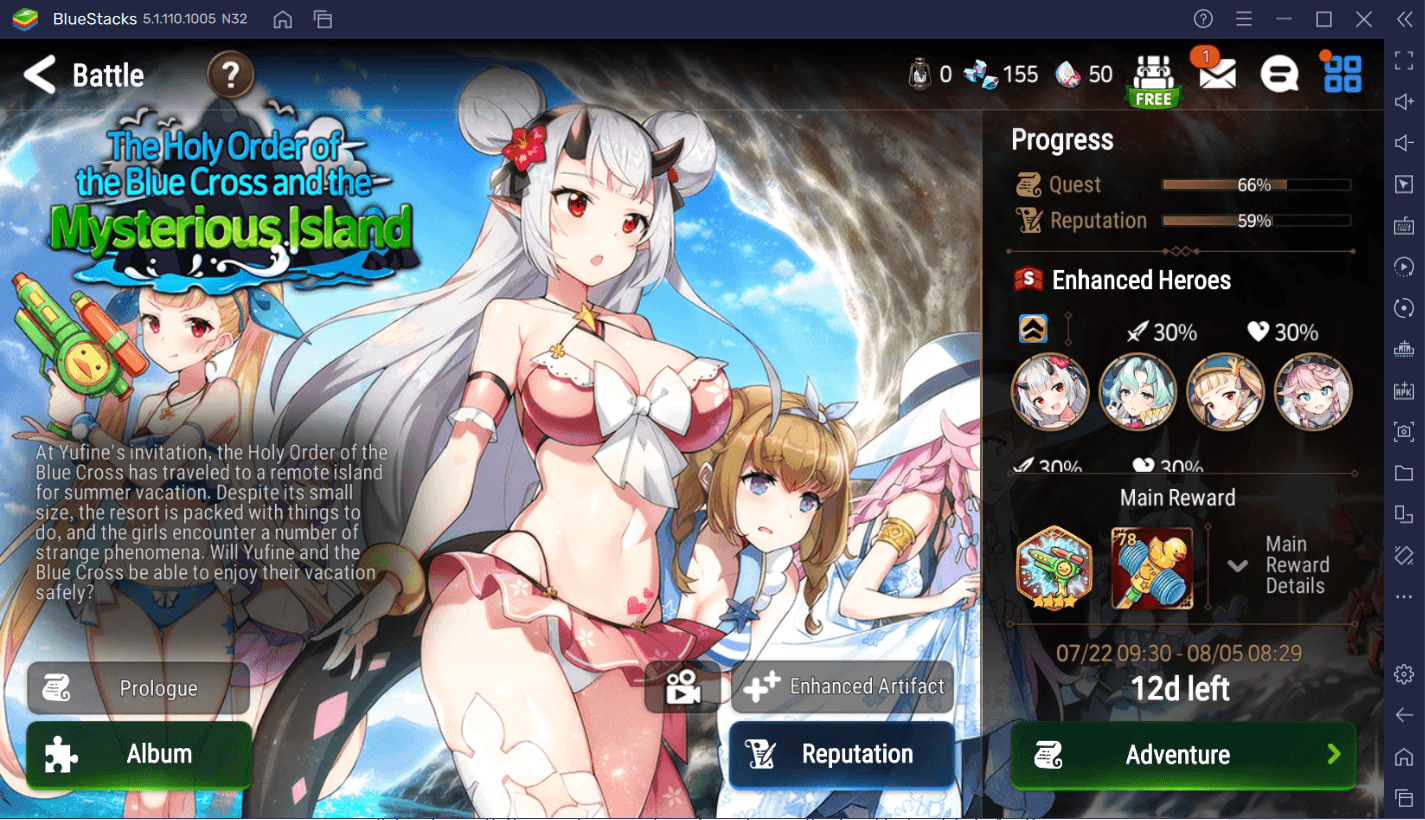 The side story is a 2-week side story that follows an album-type event setting where players have to collect different types of event currencies by clearing stages of the specific chapter and use them to unlock parts of an album. These album pieces contain different rewards like epic gear, charms (both greater and lesser), covenant bookmarks, molagora, epic penguins, runes, and more. The side story is available to all players who have cleared 10-10 main stages in Episode 1 and can be accessed from going to the battle>side story tab. Players can earn various rewards and event currency by playing through the side story and clearing all the stages. The event currencies for this side story are – Colorful Seashells (Chapter 1), Vibrant Ore (Chapter 2), and Battered Lamps (Chapter 3).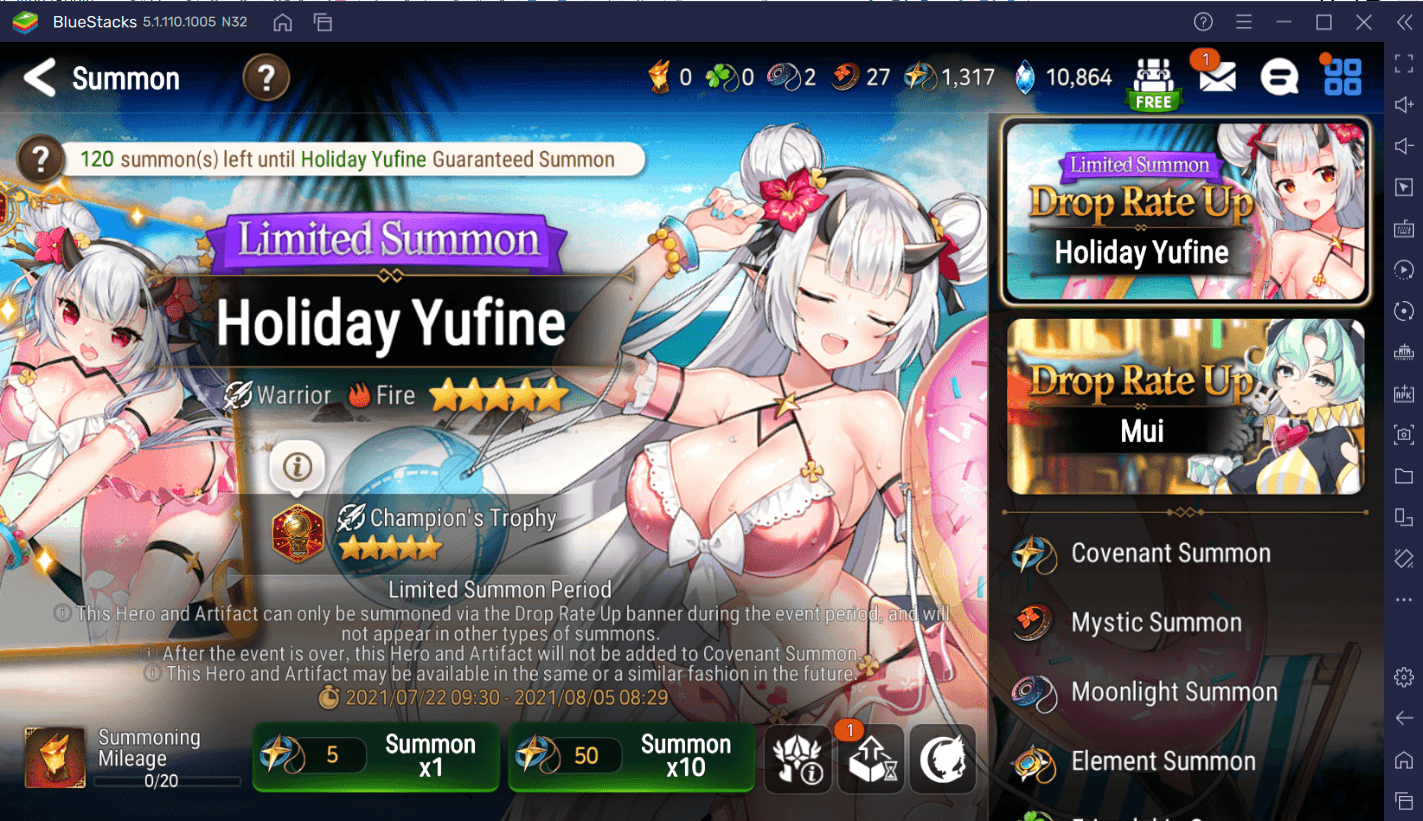 During this side story, if players use the hero Holiday Yufine, Mui, Achates, Angelica, Yufine, Desert jewel Basar, Basar, Clarrisa, Angelic Montmorancy, Montmorancy, and Mirsa, then their stats will be increased in the following manner: Attack and Health increased by 30%. Players can also get bonus event currency when clearing stages with heroes equipped with the following artifacts – Super Duper Water Gun Shooter, Circus Fantasia, Champion's Trophy, and Abyssal Crown.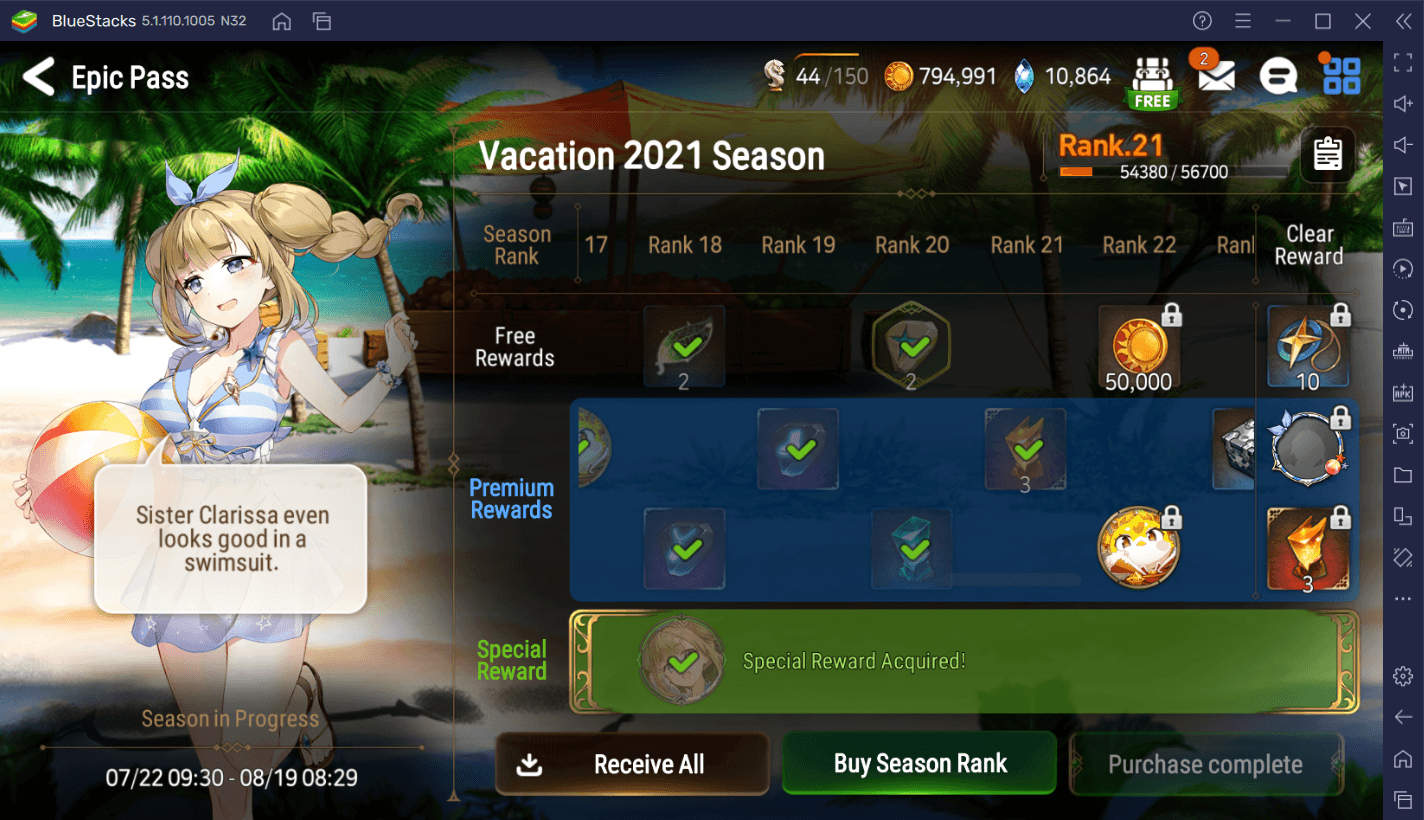 A new Epic Pass has also been released and is available for all players to purchase using their skystones. The new epic pass titled "Vacation Season 2021" features a new skin for Montmorancy called Serene Sea Montmorancy. Players can get this skin for 1800 sky stones by upgrading their normal epic pass to a special epic pass. They will also get bonus premium rewards like Gold Transmit Stones, MolaGora, Charms, Covenant Bookmarks, and Ancient Coins by doing so and completing the different levels of the Epic Pass.
July 2021 Drop Rate-UP Banners
Holiday Yufine with Champion's Trophy

(Limited Summon Banner 22/7/21 – 5/8/21)

Mui with Circus Fantasia

(22/7/21 – 29/7/21)
Quality of Life Improvements
Spirit Altar is getting reworked from scratch. No more 10 levels of spirit altar but only 4 which are divided into 4 different difficulties – Easy, Norma, Hard and Hell. The reputations for these will also be reset so players can get the rewards again as they complete spirit altar reputations. The Adventurer's Path missions will also change to reflect the new difficulties instead of previous stages.

The issue where the application applied abnormal formulas during the calculation of players gained and lost Victory Points in World Arena will be fixed.

A new 10X Summon option for Phantasms, Penguins, and MolaGora in the Alchemist Steeple will be available for easier summoning rather than tedious clicking 1 by 1. The cost of summoning will remain the same.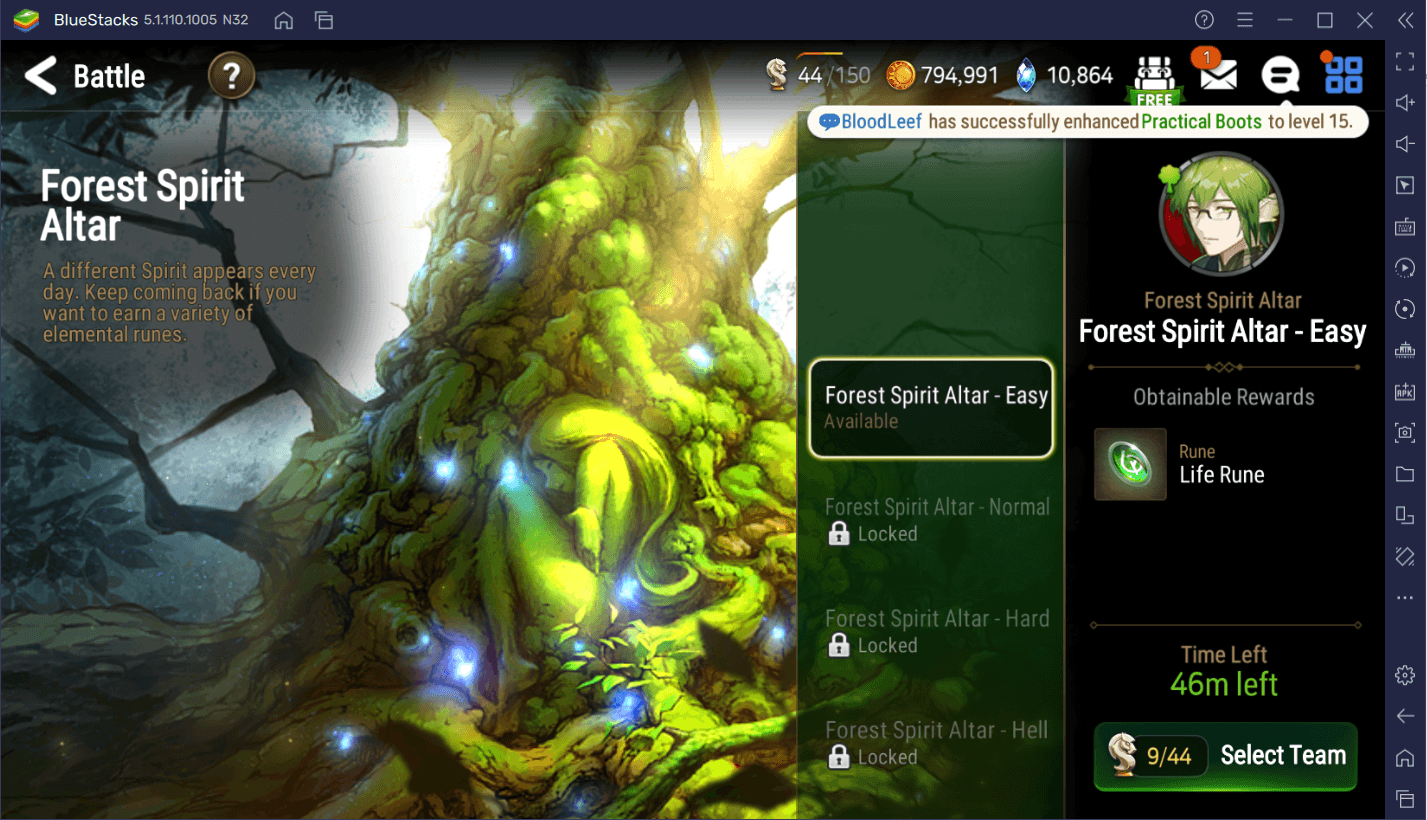 That is it for this week's patch preview for Epic Seven. Players can feel free to read the official patch notes to get a better understanding of the changes coming. We highly recommend playing Epic Seven on a PC with BlueStacks using a keyboard and mouse.