Updates
Summoners War: Sky Arena – New Winter Transmogrifications, Special Check-In Event, and QOL Improvements in Patch 7.1.4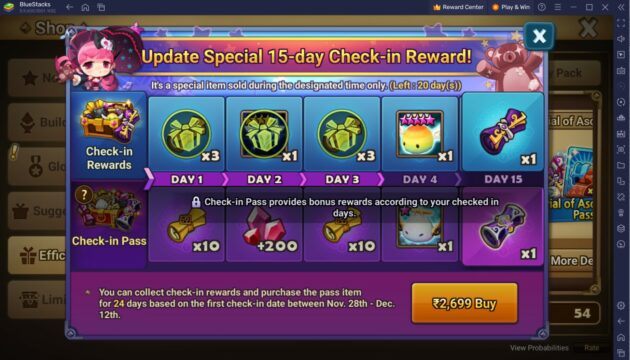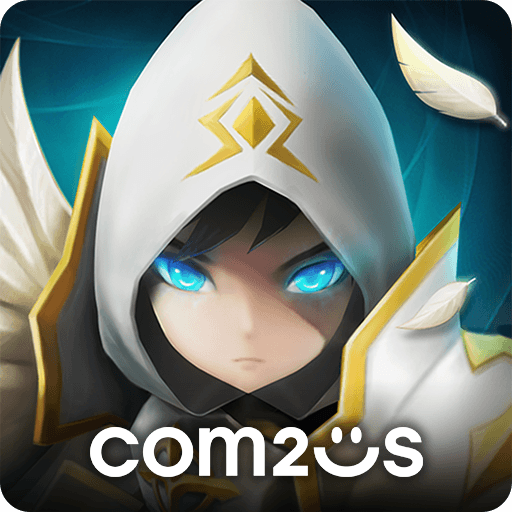 Summoners War: Sky Arena, the turn-based RPG by Com2US has been consistently pushing new feature rich updates for the past 8 years. The recent event even featured a free natural 5-Star monster that all players could get just by completing some daily missions. Well, the newest update for the game sees a ton of new quality of life improvements and siege battle improvements. Players can also get a new look for their existing monsters with new winter themed transmogrifications. Summoners War: Sky Arena is available to be downloaded as a free-to-play game on both the Google Play Store and iOS App Store. Let's take a brief look at all the new things coming with Update 7.1.4.
Siege Battle Season 11 Changes
Let's take a look at some of the main takeaways of the changes coming to Siege Battle with Season 11 of the game mode:
The newest season for Siege Battle titled Season 11 is ready to be played! The preparation time starts from 1st Dec 2022 and continues on till 5th Dec when the actual matchmaking will start.
The battles in Siege mode will now last for 2 days. There will be a 12-hour armistice period after the first half of the match is over and before the second half of the match has started.
The number of victory points obtained from battles will be changed to 15 points per battle instead of the previous 30. Of course, this will also change the Siege Battle reward criterion points to 40 points instead of the previous 80.
The number of major changes happening during the Siege Battle will be highlighted in different colors in the chat system. These notifications can be regarding new bases occupied, the number of siege points earned, enemy base destroyed, and so on.
Players will now be able to view the match history of their fellow Guild members, pertaining to the Siege Battles game mode only. Players will also be able to replay the matches that their Guild members fought.
A new UI feature where you can check a detailed overview of all the matches that took place in the Siege Battle is also added.
A reserve attack feature is also being added for the Siege Battle game mode. Using this feature, players can mark the bases that they aim to attack. This will certainly help guild members to organize their attacks in a better way.
A new Status icon has also been added to check the status of the current Siege Battle.
New rewards are also available to be claimed using their Guild Seals – Noble of Elemental Rift Ifrit (Transmogrification), Scarlet Magical Eye (Appearance Effect), and Swirling Ice Crystals (Appearance Effect).
Winter Themed Transmogrifications
Some new transmogrifications for certain monsters have been added to the game and will be available to be purchased using either real-life money or through using your shapeshifting stones. For those unaware, these transmogrifications can be compared to an alternative skin for the monster as they totally change their look and add new special effects to their abilities. The transmogrifications released are as follows:
Beast Rider (All Elements) – Winter Beast Rider
Desert Queen (All Elements) – Winter Beast Rider
Weapon Master (All Elements) – Winter Weapon Master
Special Check-In Event
A Special check-in event is also live as speak with Patch 7.1.4. Players can receive great and generous rewards just by logging in to the game consecutively. Do not worry as the logins need not be consecutive but within the time period the event runs for. To that extent, the event time period is from 28th November 2022 till 12th December 2022. Players can claim the rewards by going to the events tab or they will be redirected to it as they open the game for the first time every day after server reset. Players will get the gifts for the day automatically in their in-game mailbox from where they can claim them. The rewards are as follows:
DAY 1: Mystical Scroll x 3
DAY 2: Blessing of Summon (4-Star) x 1
DAY 3: Mystical Scroll x 3
DAY 4: 5-Star Rainbowmon x 1
DAY 5: Crystal x 100
DAY 6: Mana Stone x 200,000
DAY 7: 6-Star Rune (Heroic Grade) x 2
DAY 8: Devilmon x 1
DAY 9: Mystical Scroll x 5
DAY 10: Mana Stone x 500,000
DAY 11: Crystal x 100
DAY 12: Mystical Scroll x 5
DAY 13: Reappraisal Stone x 1
DAY 14: 6-Star Rune (Heroic Grade) x 3
DAY 15: Legendary Scroll x 1
Battle and Quality of Life Improvements
The replay button has been added next to the next stage button in order for a better optimization for players who want to either proceed with the next stage or if they want to repeat the same stage.
In the repeat battle UI, the Gems/Grindstones that were used for enhancements will be labelled as Used instead of Sold now.
A new UI feature for the Tartarus Labyrinth has been added in order for players to view the stages that they have already fought.
A display that notifies the reserved day and time if the auto battle start is reserved has been added. You can check this by entering Monster Subjugation while it's not running.
[Monster > Collection] A button that sorts monster collections in ascending/descending order according to the Monster's default star grade has been added.
[Gem/Grind & Conversion Stone] button colors have been changed.
The criterion for the Mana Stone production notification in Jellybean Farm lowered
The chat button has been added to some menus that didn't support chat.
The chat button has been added to the preparation screen. (Excluding World Arena/Interserver Battle and 2vs2 Team Battle)
The chat function has been added to the [Rune, Artifact, Gem/Grind] manage menus.
Redeem Code December 2022
The newest redeem code for Summoners War: Sky Arena is released by the developers. The code is – SW2022DEC06. Players can redeem the code in-game to get the following rewards:
Wind Summoning Scroll x 1
Fire Summoning Scroll x 1
Water Summoning Scroll x 1
To redeem the code, follow the steps given below:
Log in to your account.
Click on Events from the top right-hand side.
Go to the "Game Guide" tab on the left-hand side.
Scroll down till you see the "Enter your Promo Code" banner. Click on it.
You should be redirected to the promo code page. Enter the code – "SW2022DEC06".
Your rewards will be waiting for you in the in-game mailbox.
The official patch notes for Patch 7.1.4 can be referred to if they wish to see the changes in-depth. We highly recommend playing Summoners War: Sky Arena on a PC using BlueStacks with a keyboard and mouse for the best experience.