Updates
Summoners War x Street Fighter Crossover Event Landing in September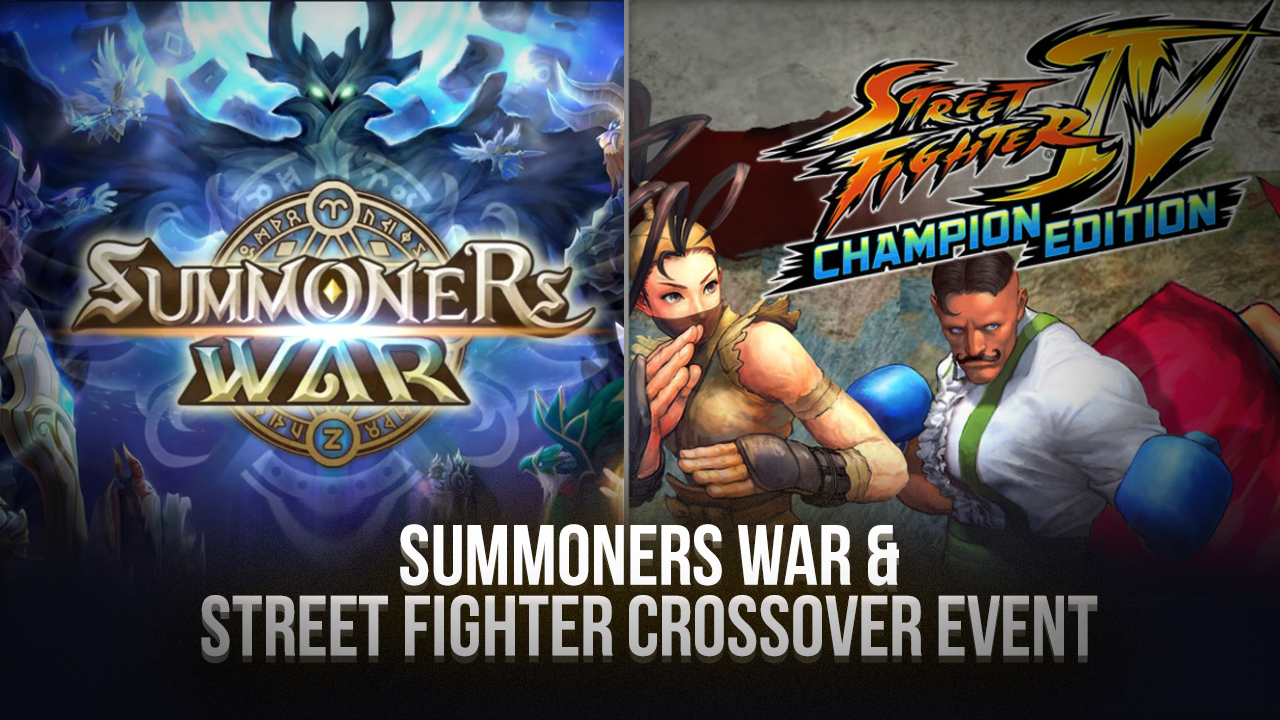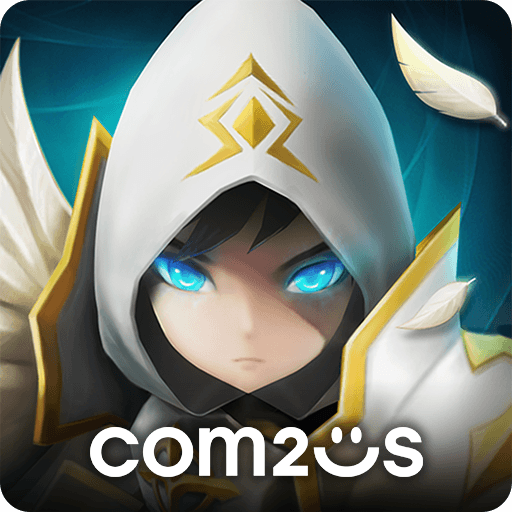 Everyone knows Summoners War; it's only one of the most popular gacha games in the market. In this sense, it's only fitting that the most renowned gacha game gets a crossover with one of the most popular modern fighting games. That's right; Summoners War X Street Fighter is a thing, and it's going live right now!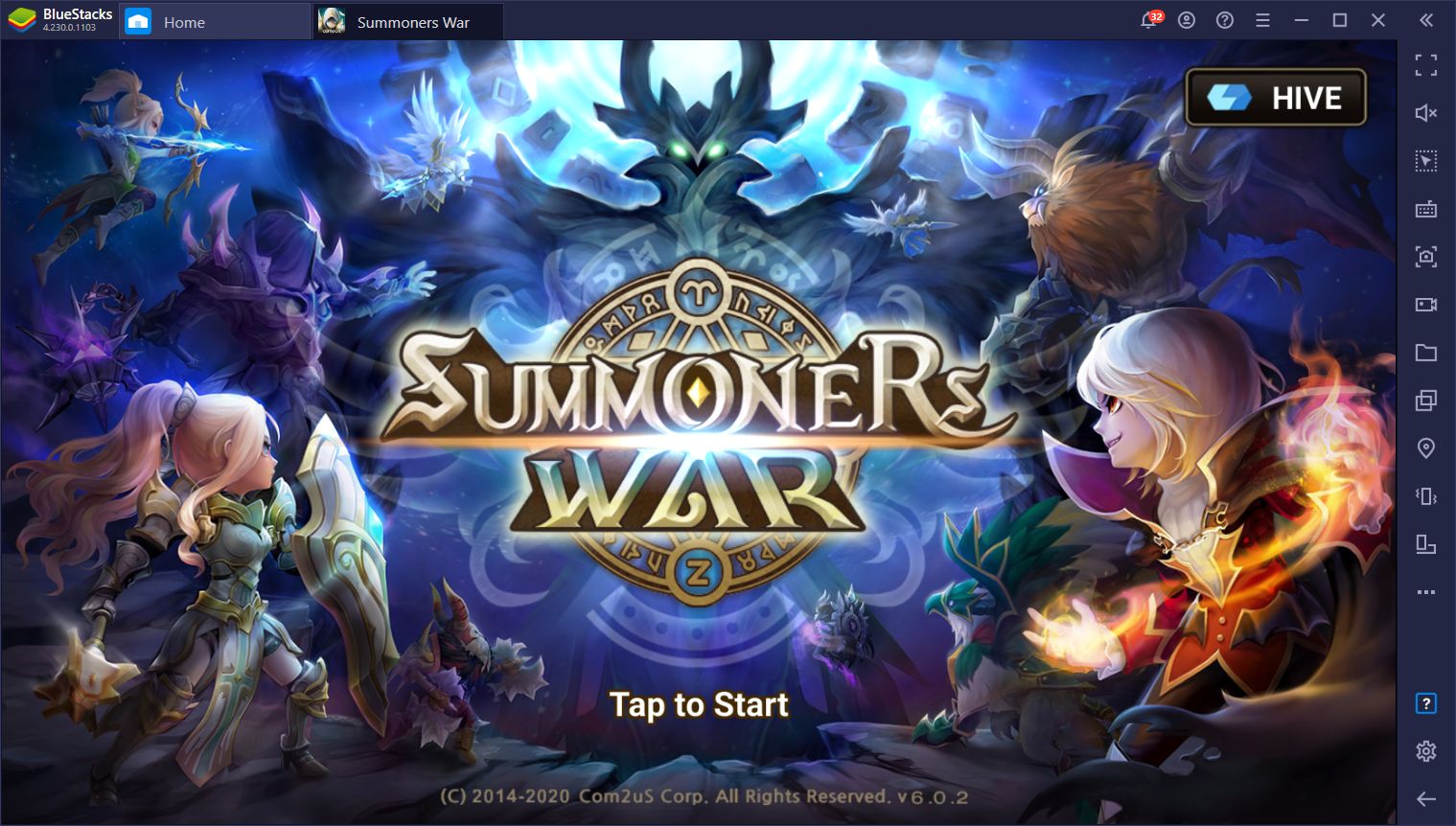 What's New in the Street Fighter Crossover?
Well, for starters, you can unlock several Street Fighter characters and add them to your team. Some of these fighters include Ken, Ryu, M. Bison, Dhalsim, and Chun-Li. As a side note, the characters in SW are referred to as "Monsters." In this case, it's hilarious to see how the game considers the new characters as Monsters.
Comedy aside, these new characters are quite strong. While Dhalsim and Chun-Li are 5-star awakened monsters, M.Bison and Ryu can reach up to 6-stars awakening. And in the case of Ken, he's a Nat 5-star character.
Moreover, while the event is active, you'll find Dimensional Rifts that appear randomly in the game's scenarios. Clearing these rifts will award you with Fighter's Seals, which you can use in the event page to purchase unique rewards.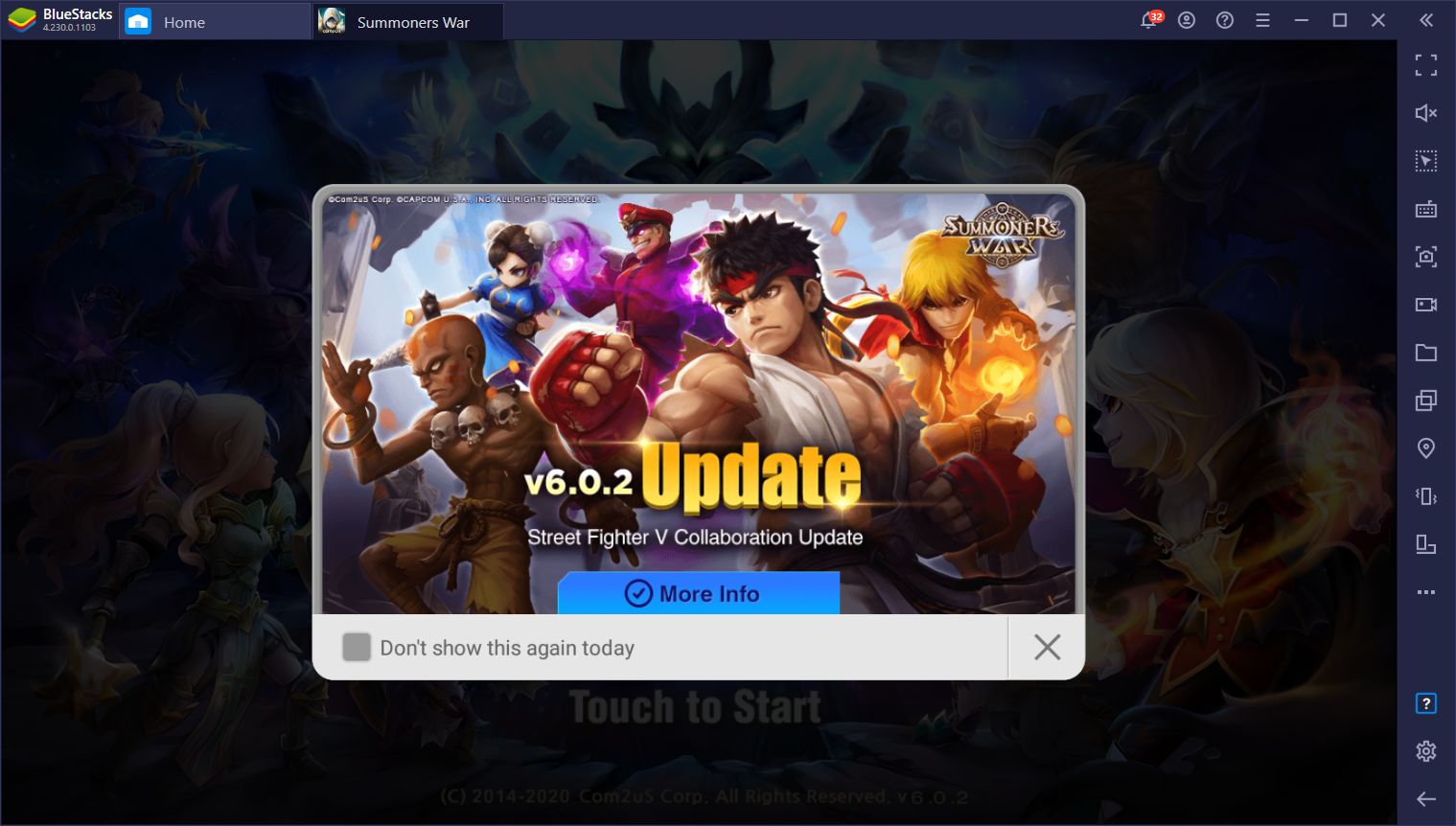 How to Unlock the New Street Fighter Characters
The new characters can be obtained from summoning them using Street Fighter V Scrolls. These items guarantee that you'll get a collaboration character of 4-5 stars as a result. The scrolls can be obtained from defeating the special collaboration monsters in floor 50 of the Trial of Ascension. Instead of the usual Mystical Scrolls as rewards upon clearing, players will instead receive these limited summoning scrolls alongside additional Fighter's Seals.
It's worth noting that you can receive all collab characters except Ken from the summoning. Ken can be unlocked for free during the event by collecting 2,000 event points. You can accumulate these points through three different methods:
Spending Energy: 1 point per stamina spent.
Using Arena Invitation Tickets: 3 points per ticket.
Using Dimension Hole Energy: 5 points each.
Moreover, you earn a bonus of 150 points towards unlocking Ken for every collaboration character you manage to summon from using Street Fighter V Scrolls. You can collect a maximum of 500 points per day.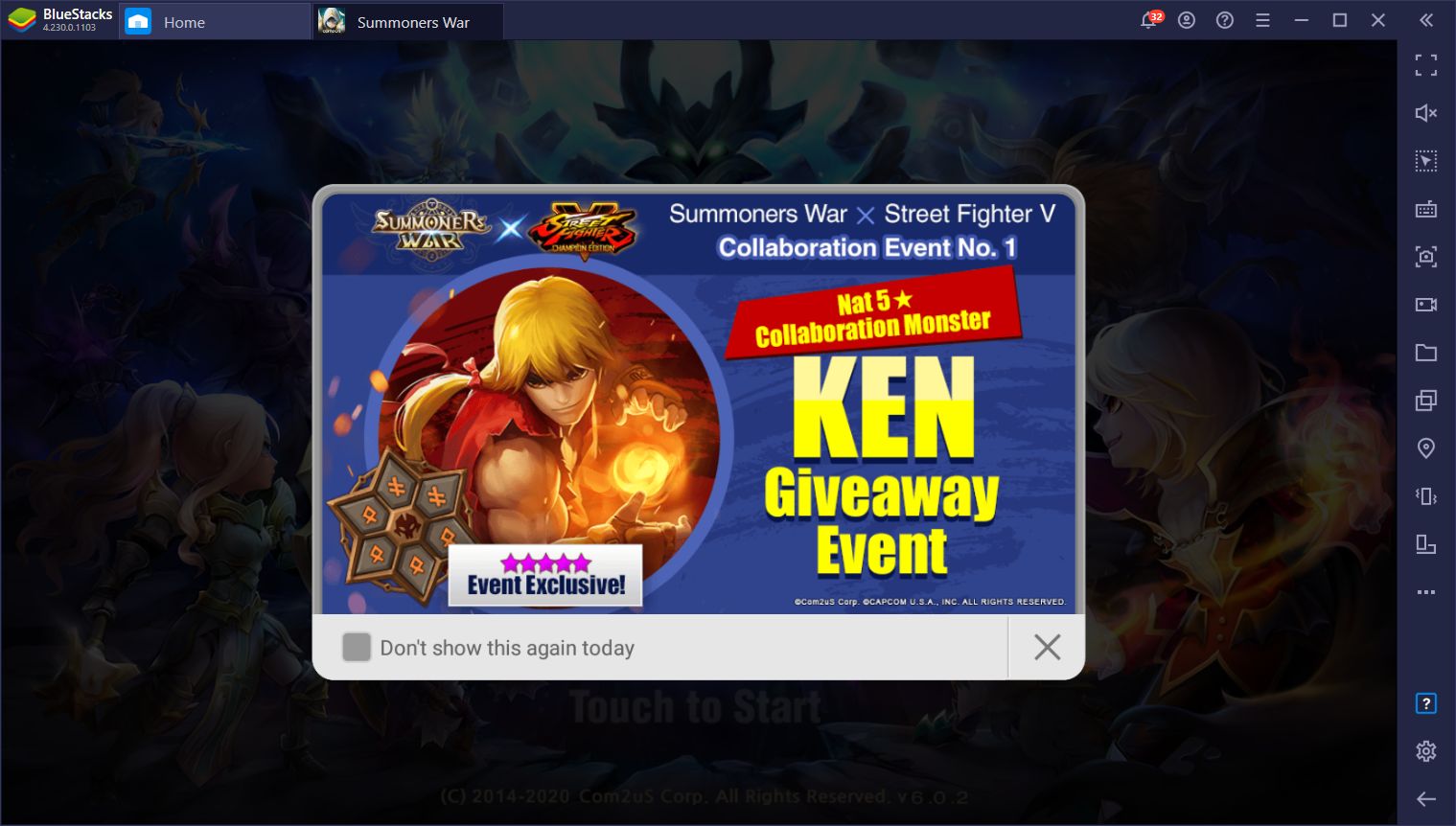 Luckily, the crossover event lasts from August 31 all the way to November, so there's plenty of time to unlock everything it has to offer. Also, while you can unlock Ken with 2,000 event points, you can continue receiving important prizes by farming more points, up to a maximum of 5,000 for the final prize. And once you unlock him, you'll also gain access to new event missions that will allow you to farm materials for powering him up and upgrading his skills.
Keep an eye out for the Dimensional Rifts and other event scenarios throughout September as these will be the key to unlocking everything in the Summoners War x Street Fighter crossover event!