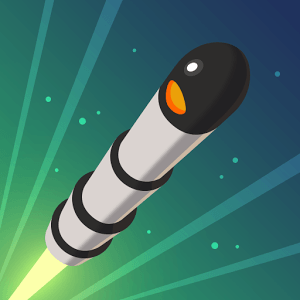 Ketchapp
Arcade
Last Update 19 октября 2017 г.
Become a Rocket Scientist and Earn Cash
It truly is that simple. When you play Space Frontier on PC and Mac, you can easily become a rocket scientist and create powerful machines that can launch us into the deepest reaches of outer space. In this addicting physics-based rocket game, you have one task – launch a rocket into space. By using simple touch or click controls, you can control every stage of the launch. Earn cash by completing successful launches that you can use to buy new parts and rocket upgrades. Simple graphics are reminiscent of the games many of us have grown up playing. Become a rocket scientist and blast off to the stars with Space Frontier.