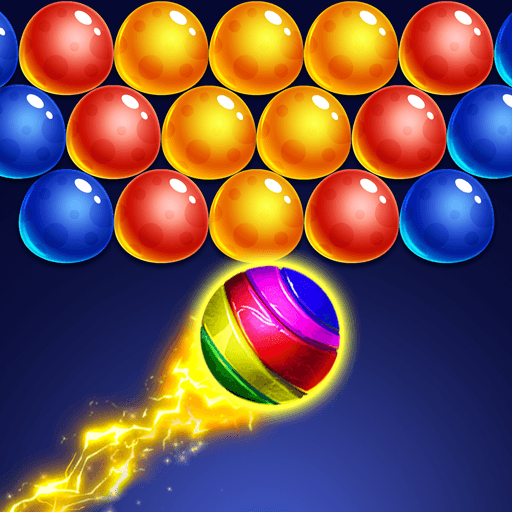 Happy Dragon Inc.
Casual
Last Update October 10, 2018
A Timeless Classic Brought to Life
There are just some video game genres that live on and on simply because they are fun to play. Play Bubble Shooter on your computer and see why this classic mobile game genre is still alive and strong. Bright and colorful graphics pop as you attempt to pop bubbles using your trust bubble cannon. Match your bubble color with similar colors to eliminate them. Make your way through several challenging levels as you meet zany characters, cute dragons, and discover exciting power boosters. Try collecting all of the stars from every level by playing your best and saving every dragon. Play Bubble Shooter on PC and Mac to enter a wondrous world of magic, dragons, and lots of colorful bubbles to pop.