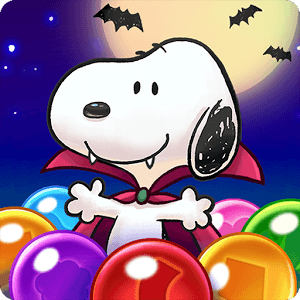 Jam City, Inc.
Puzzle
Last Update October 17, 2017
Join the Peanuts Gang On an Epic Adventure
Help Snoopy and the rest of the Peanuts gang save Woodstock and his feathered-friends in Snoopy Pop. To free Woodstock and his friends, you will have to help Snoopy shoot bubbles to free them, which sounds a lot easier than it truly is.
Play Snoopy Pop on Mac and PC to take aim and help Snoopy free all of Woodstock's friends. Along the way, you will encounter many of Snoopy's most famous personas and all of your favorite characters from the Peanuts series. Special power-ups like Charlie Brown's yellow kite and Linus' blanket can help you pop more bubbles and get you one step closer to fighting the dreaded Red Baron. Challenge more than 100 challenging levels as you pop bubbles and free cute little birdies with Snoopy Pop.