App Reviews
Enjoy the Combination of MMORPG & Battle Royale in A3: STILL ALIVE on PC with BlueStacks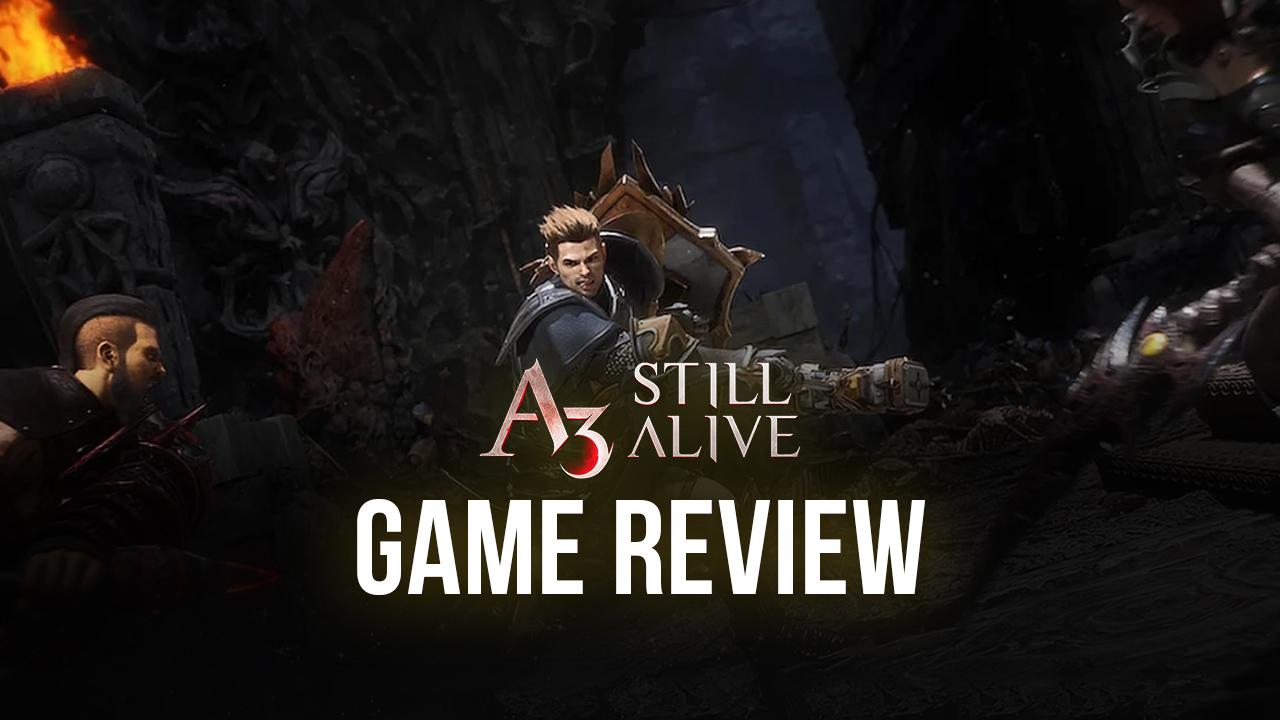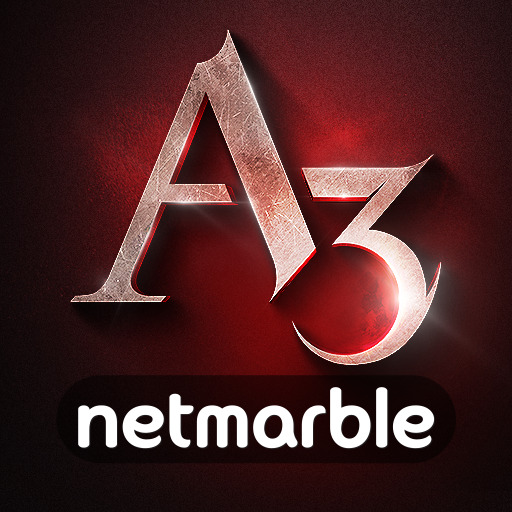 Netmarble has released a game which gives a completely new meaning to mobile gaming. Yes, the same Netmarble which gave us the amazing Gacha game The Seven Deadly Sins: Grand Cross. A3: STILL ALIVE is a dark fantasy MMORPG game with a fully integrated battle royale mode. You can enjoy the solo grind of this open-world RPG game along with the fun of playing a battle royale game with your friends. A3: Still Alive is based on an existing franchise of the same name, Project A3, which was a PC game released in 2003. It was a huge deal in its time, so you can imagine what kind of hype its mobile version will bring.
While the game downloads the rest of the content, it shows you an amazingly animated story along with some tips to help you know the game. Once the game has finished downloading all the content, you'll find yourself on the character selection screen. You can select any one of the following 5 heroes available to you (Remember, you can select only one type of hero for one account and it cannot be changed later).
Berserker-

High damage and defenses, good for beginners. Wields a big axe dealing high amounts of damage in close combat.

Templar-

Defenses and resistances are quite high, hard to take down. Wields a hammer and a shield sustaining a good amount of damage.

Assassin-

High attack, very agile. Good in close combat, deals extremely high damage but has low defense and HP.

Wizard-

High damage, variety of attacks, good for ranged attacks. Can attacks in a large area but weak in close combat.

Archer-

Damage safely from distance, but long cooldowns and vulnerable in close combat.
Main Story
After you have selected your desired hero, you can customise all its features as you like and then enter the tutorial battle. You're on a final mission, the quest for the Grail, to defeat the ancient dragon HELKEIM, also known as Enkaro's Wings, but you fell in a trap made by him and thought you died. However, you wake up to find yourself in a village frozen in time. As you move around you find PROPHTESS RADIENNE, and get to know that she sacrificed her life to save you by sending you to the past.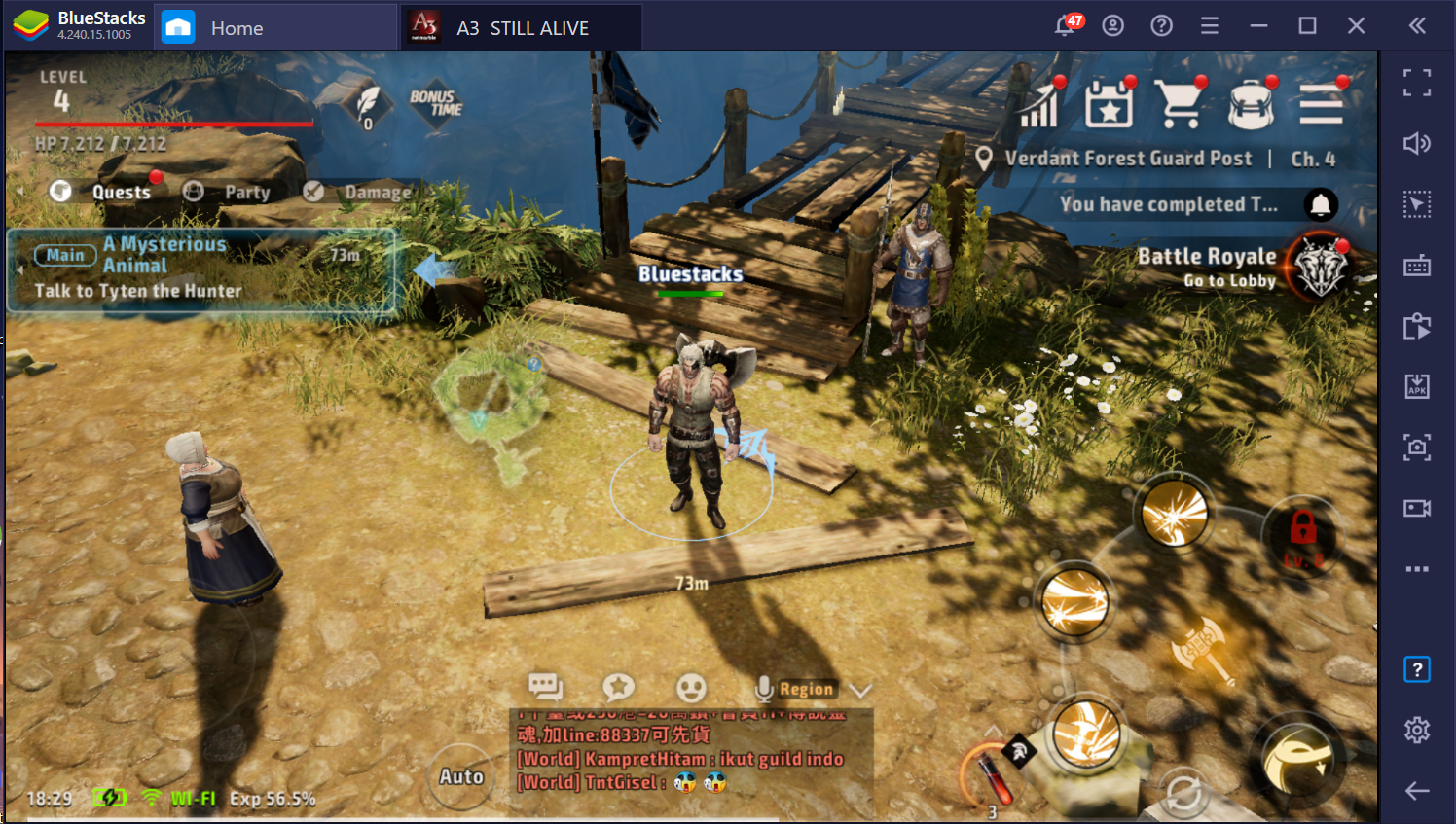 After you agree to help the Prophetess, you move around the village, completing different quests, levelling up, acquiring new abilities and equipment to make yourself stronger.
Inventory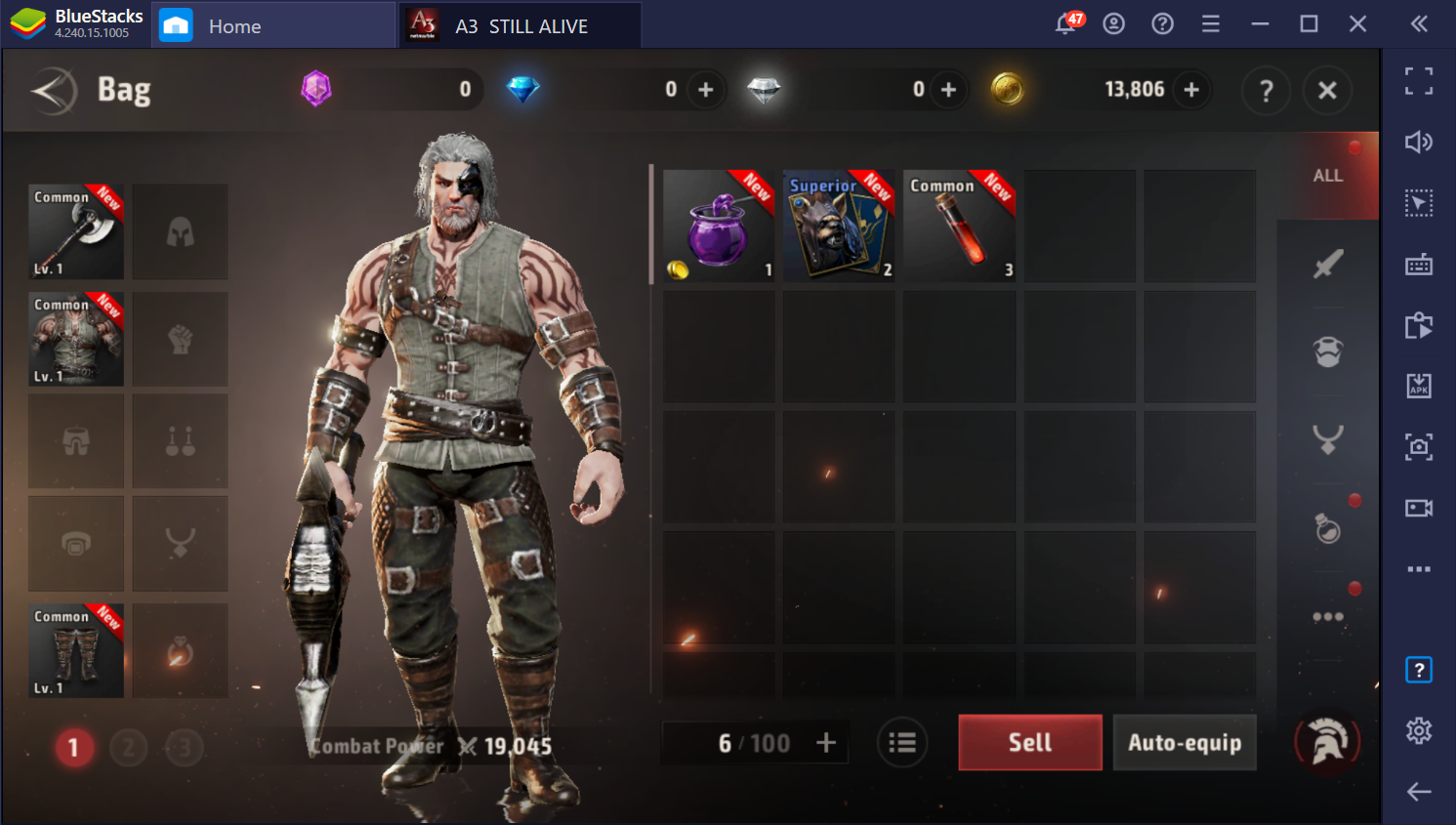 This is your inventory where you can access all your gears, potions, and other items. Sell the broken or unused stuff and equip only the best equipment.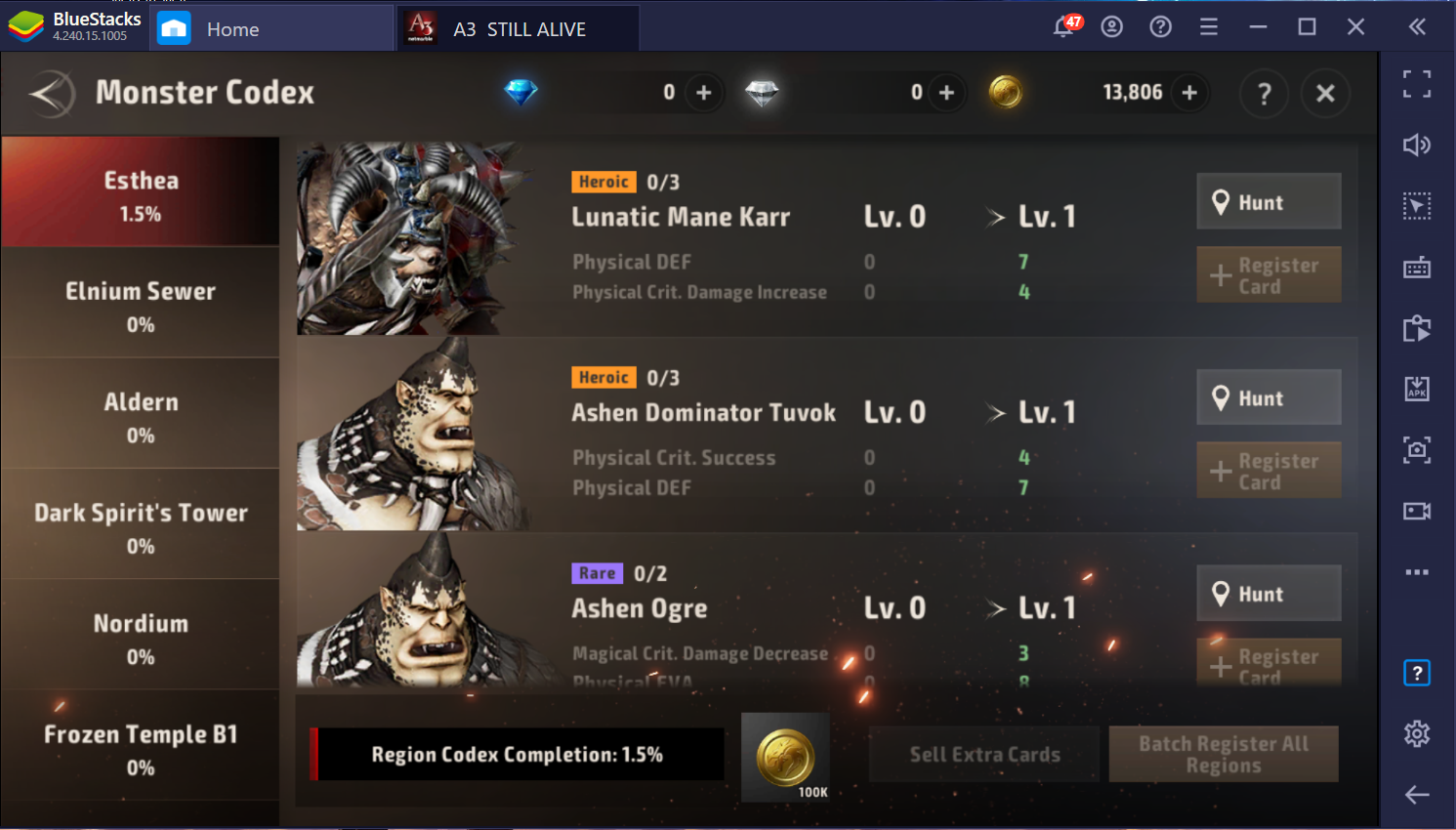 Some monsters drop rare cards called Monster Codex when killed. Collect them all to upgrade yourself, acquire more power and skill slots. Each server and heroes have their own monster codex so it's another fun thing to look forward to if you decide to switch heroes or servers.
Quests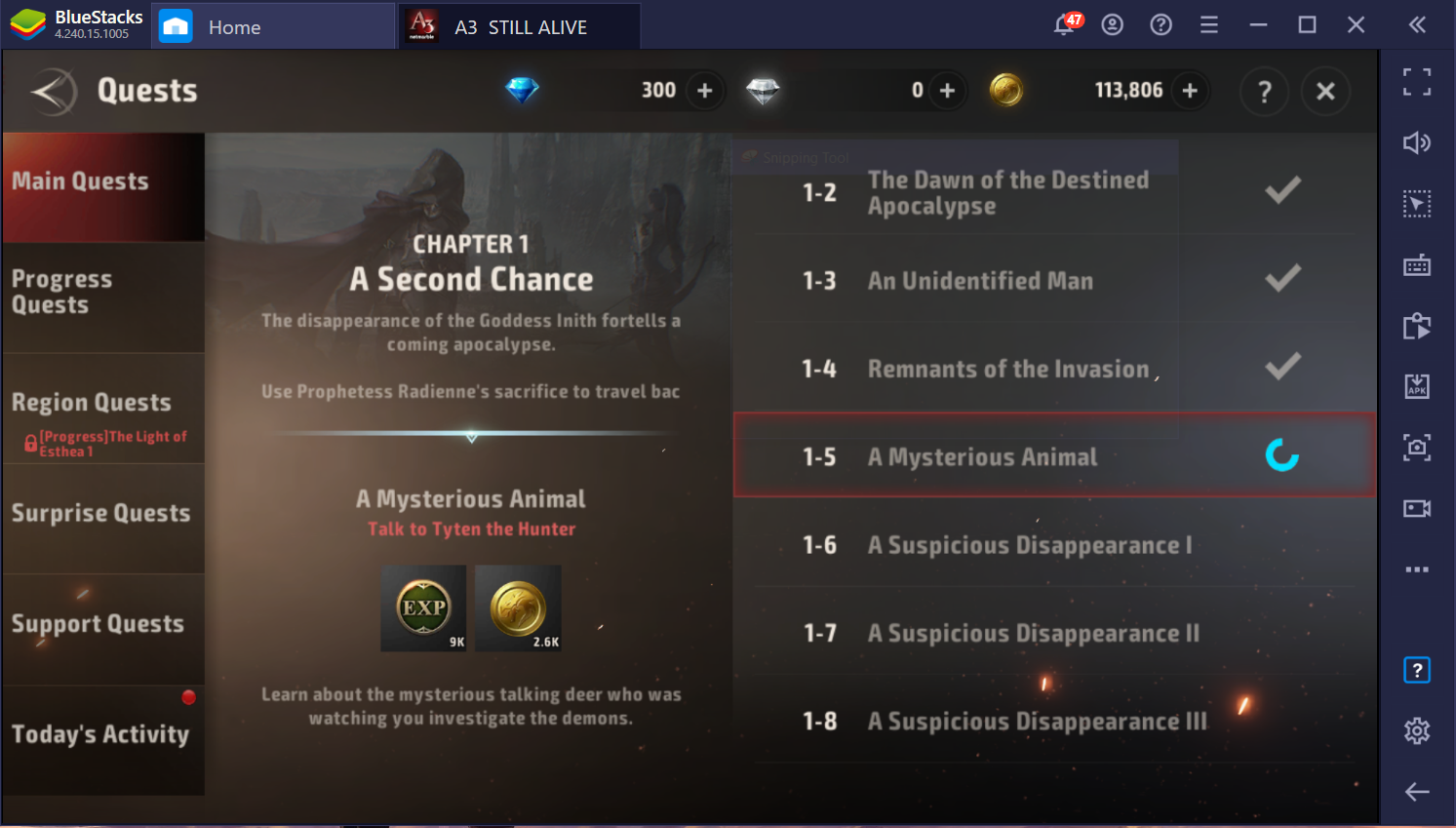 There are many types of different quests which will give you rewards based on its type and difficulty. For example, by completing 'Region Quests', your name will show among the top players of that region. So, it's not just limited to your own gameplay and levelling up.
Rewards and Achievements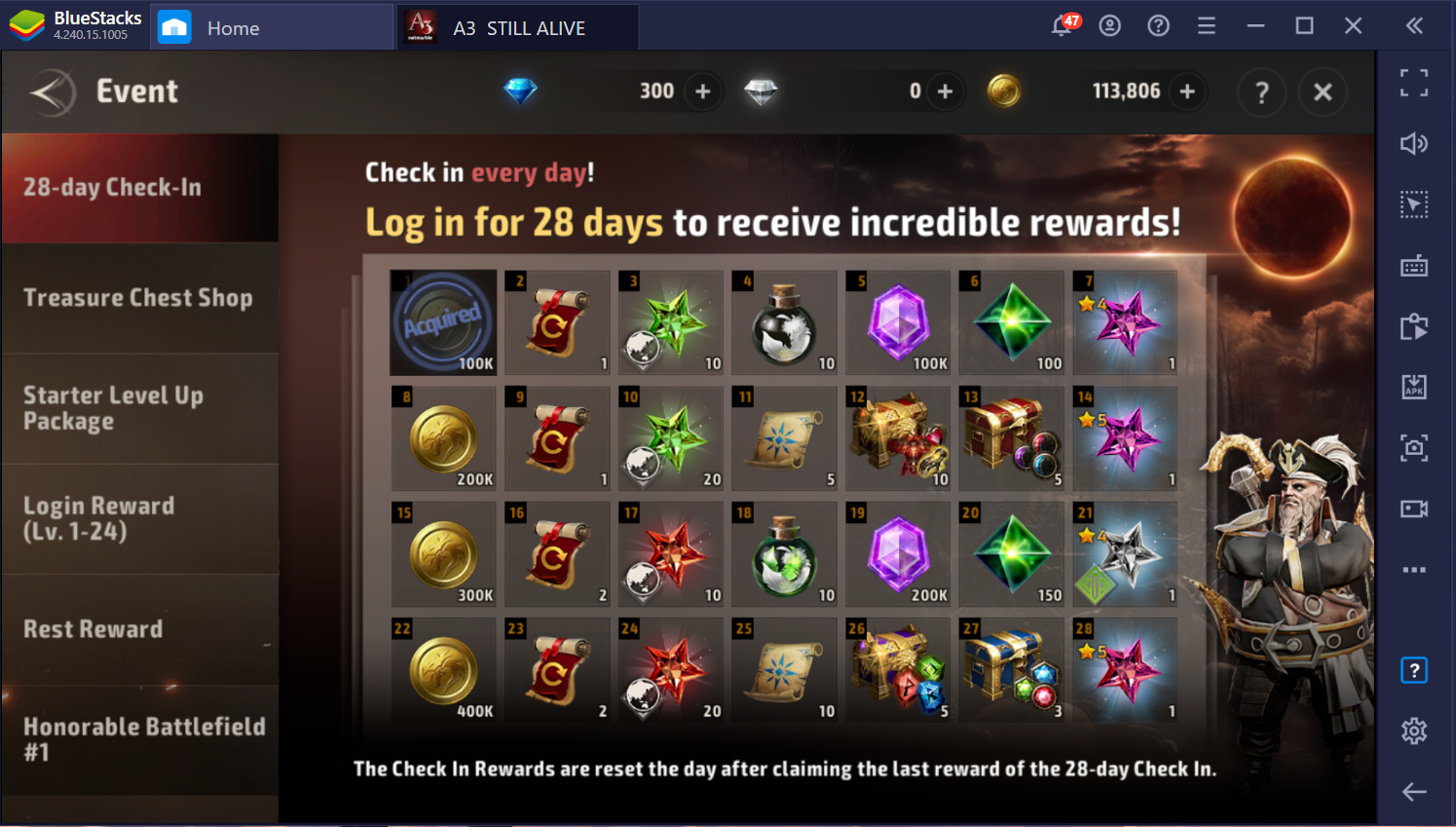 You can collect amazing rewards by just logging in daily which will help you grow in-game. You can also buy different packs and items available via the in-game shop to boost your progress and level up faster.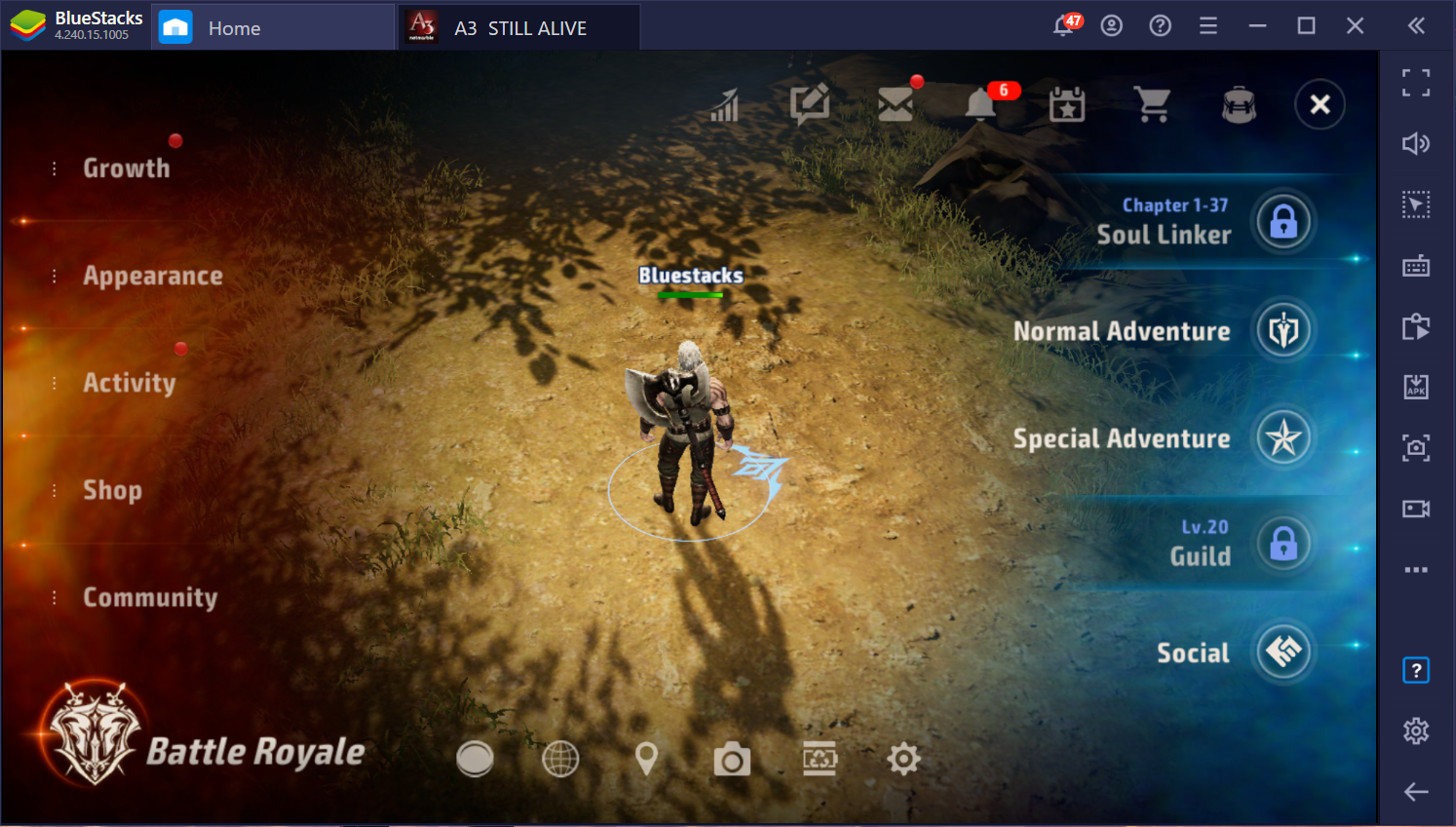 As you level up different content of the game is available to you. As you can see, on level 20 you can make your own guild or join someone else's to enjoy the quests with your friends. You can do different adventures with your friends depending on your level. Special adventures are hard to do so it's recommended to do them with your friends.
Battle Royale
Here comes the Battle Royale which makes A3: Still Alive different from or battle royale or RPG games.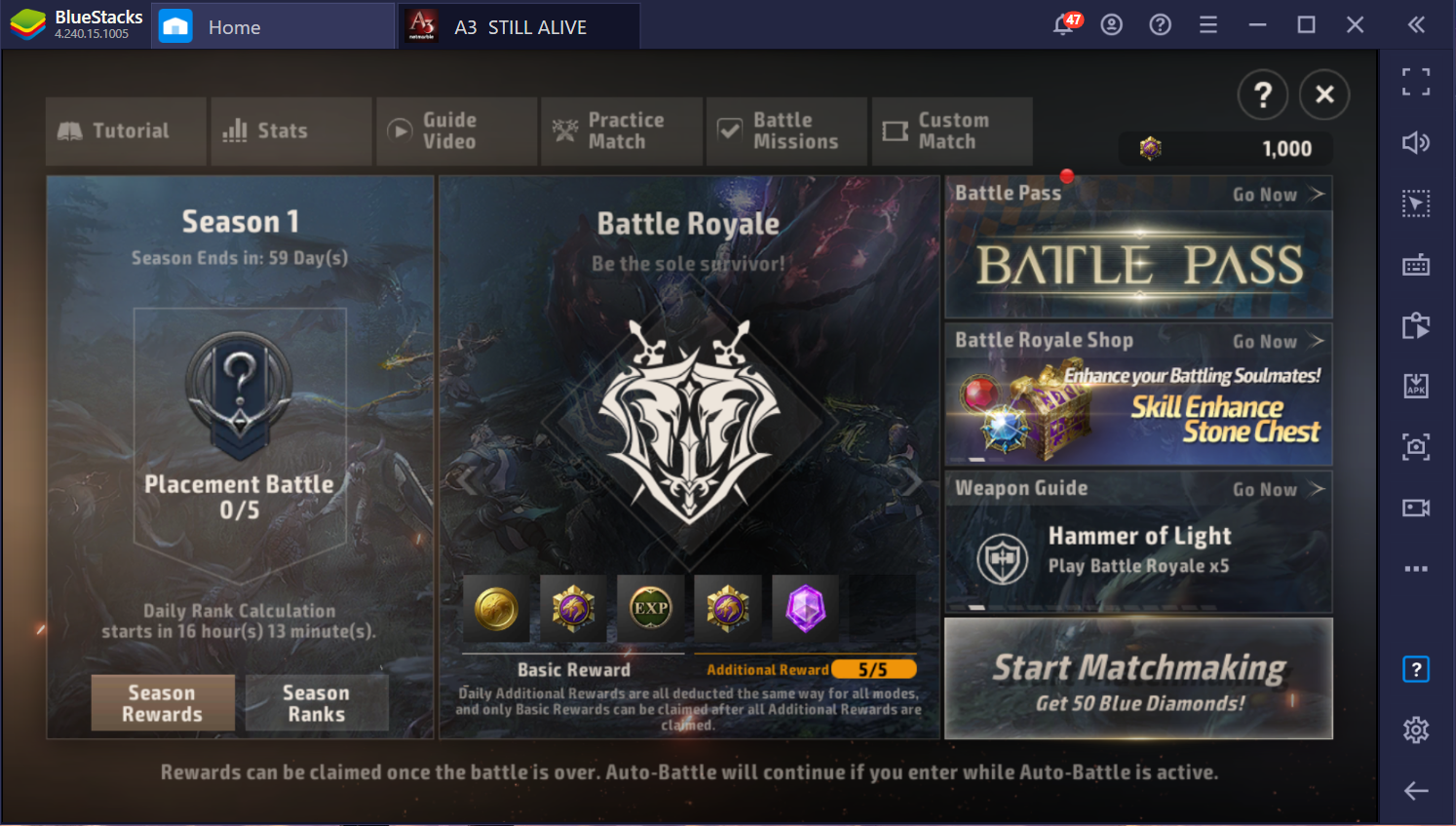 The basic aspect is the same as any other battle royale game, a battle pass which gives you rewards as you level up, play solo or team up with your friends to make a party, a shop where you can buy equipment to upgrade yourself and much more. However, the actual battle royale gameplay is slightly different.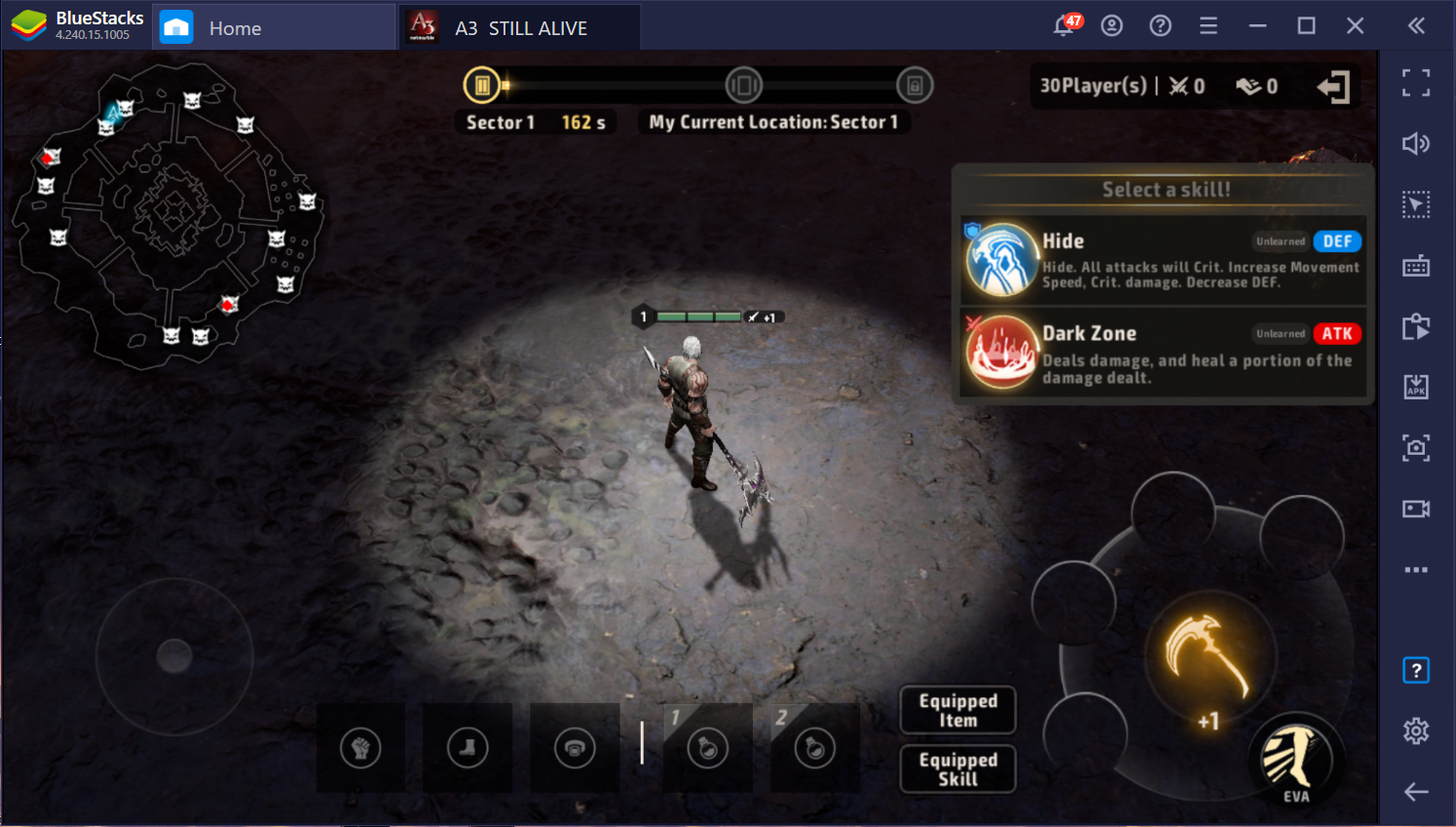 This is how your battle royale starts. First, you are required to select one of the 4 weapons available to you. You can unlock more weapons as you level up. Once the match starts you have to select one of the two available powers on the top right as your main power. You can only see a little part of the screen which can be increased as you acquire different items. You have to battle monsters to acquire better gear and weapons and as you kill monsters, you level up, increasing your base stats. While doing this you can be attacked by other players as well. You won't be able to see them in the dark, but a red indicator is shown on the screen when an enemy is close. Use that to counter your enemies and kill them. Survive and kill all the enemies to win the battle royale and become the champion.
You can enjoy the full potential of battle royale by playing it on PC with BlueStacks. Check out How to Download and Play A3: Still Alive on PC and Mac with BlueStacks to know all the steps.