App Reviews
Let's Play AxE: Alliance vs Empire – The Latest Action MMO From Nexon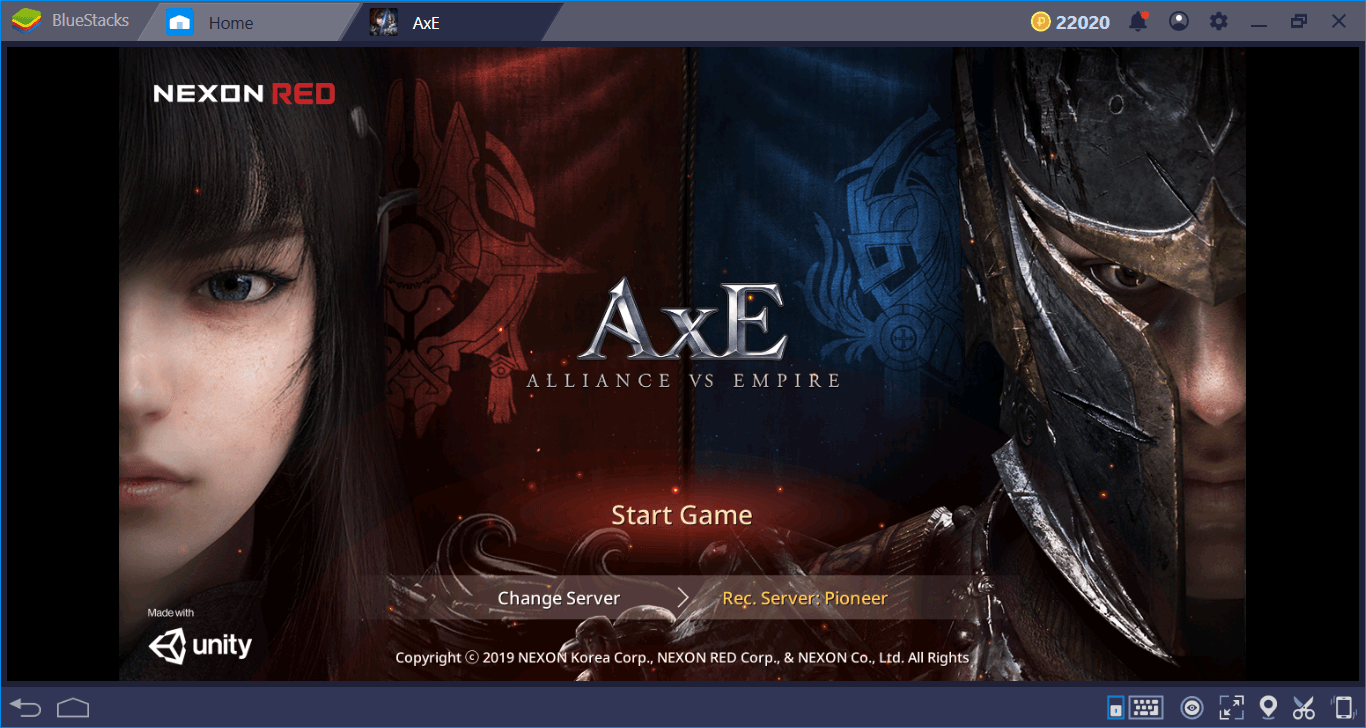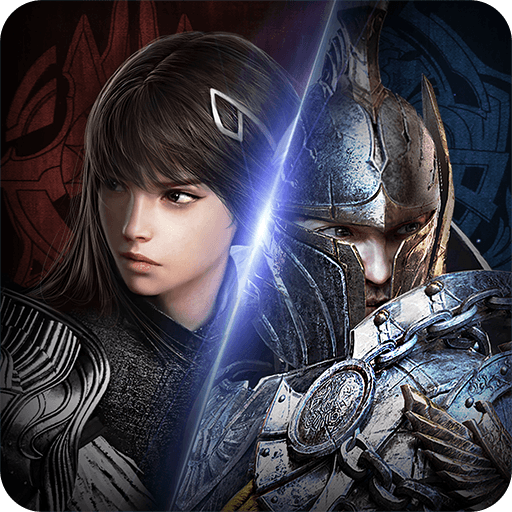 The wait is over: After a long beta period, Nexon finally released the global version of its latest action MMO, Alliance vs Empire. This is an ARPG game that focuses on "faction wars" and a lot of people think that it is the most successful contender of Lineage II, in terms of both graphics quality and features. So, are they right? Does Lineage II finally get a serious rival? Well, we have our hands on Alliance vs Empire, so let's play and find out.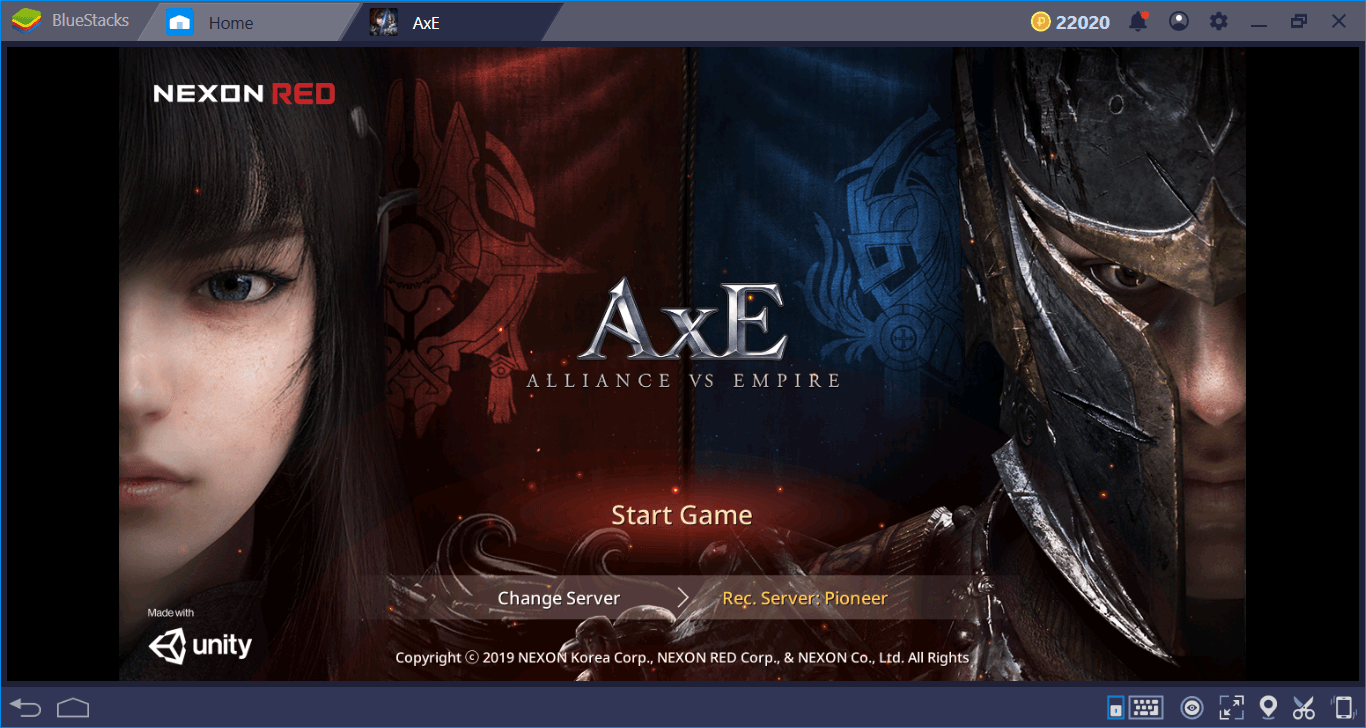 Heroes And Factions
At the beginning of the game, you are asked to pick a faction (Galanos or Darkhaan) and then a hero class. Each faction gets three hero archetypes and unlike similar games; they are not mirrored. In other words, faction choice is more important than you think, because you get access to different types of classes with unique abilities and gameplay. Take a look at the table below to see them all.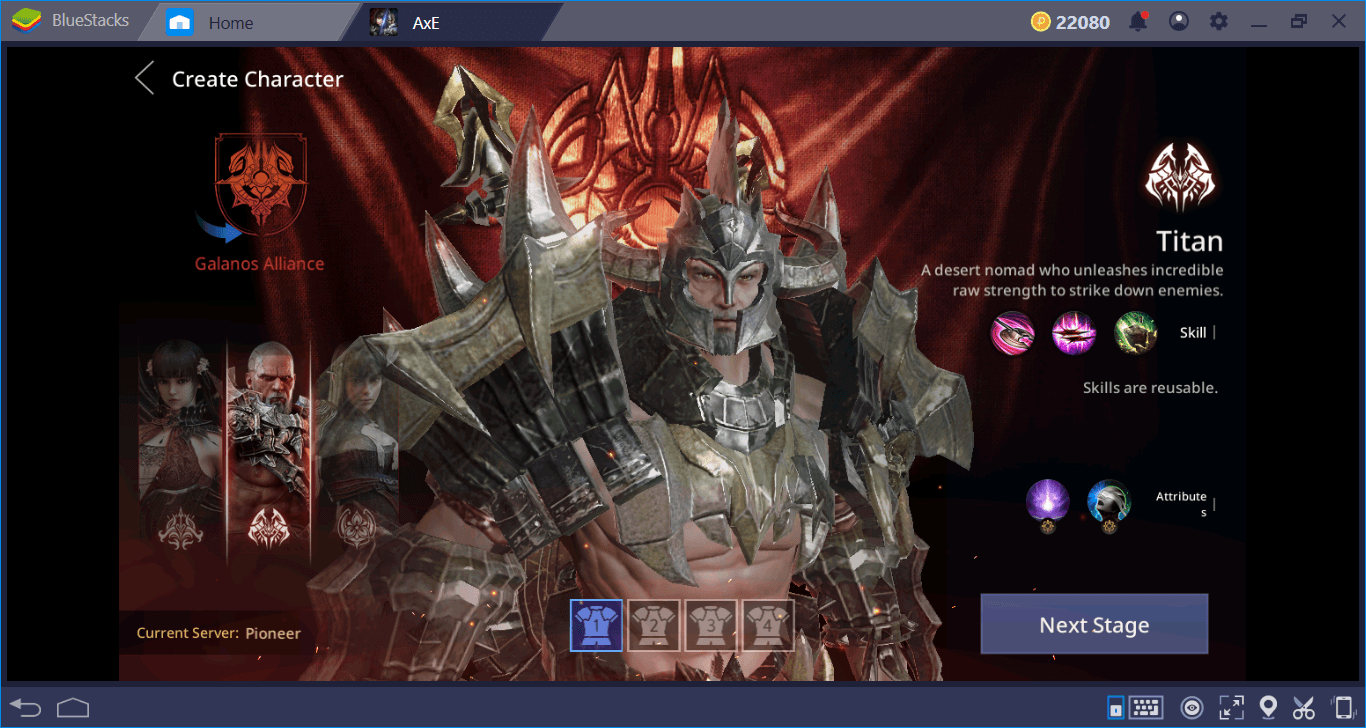 | | | |
| --- | --- | --- |
| FACTION | CLASS NAME | ARCHETYPE |
| GALANOS | Archer | Ranged DPS/Support/Healer |
| GALANOS | Titan | Melee DPS/Crowd Control |
| GALANOS | Blademaster | Melee DPS/AOE |
| DARKHAAN | Mage | Ranged DPS/AOE |
| DARKHAAN | Warrior | Melee DPS/Crowd Control |
| DARKHAAN | Valkyrie | Melee DPS/Support |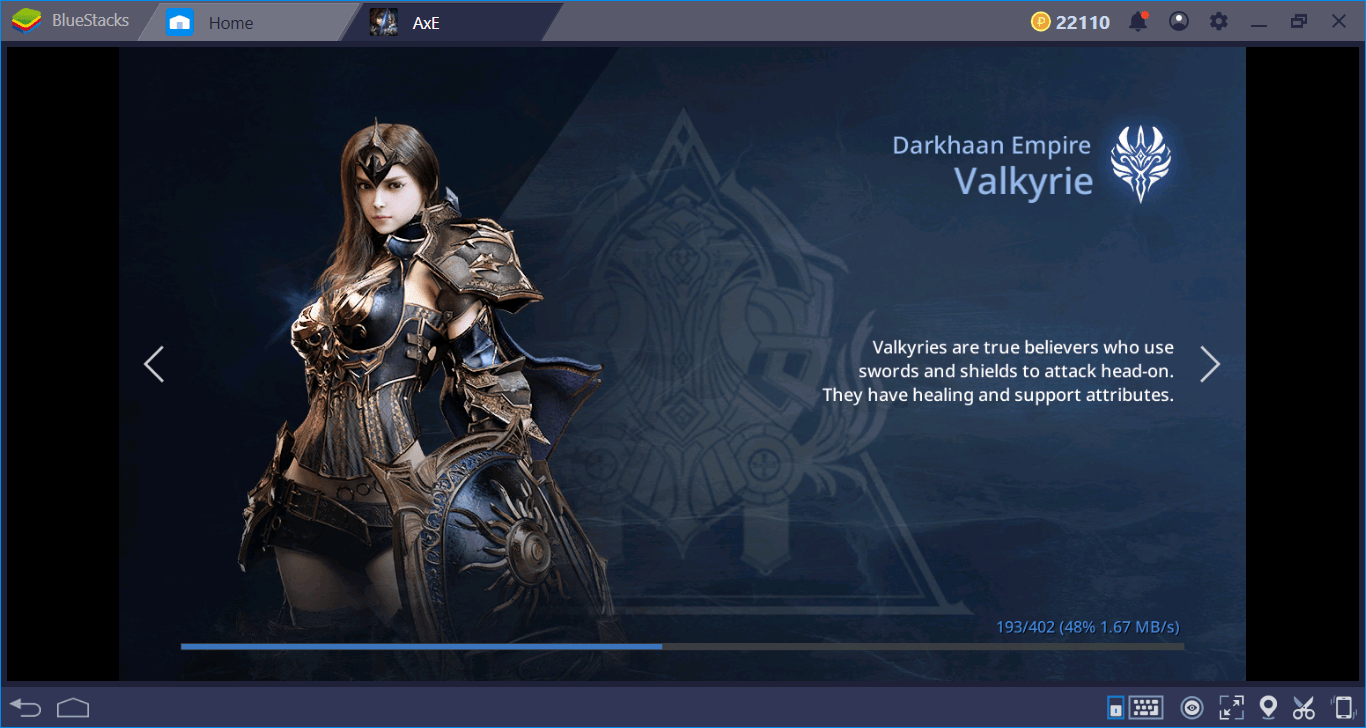 Titan and Warrior are mirrored classes to an extent but all others are unique. So, you really have a reason to try the other faction: You get different game styles. Our recommendations in regards to classes are as follows:
If you are a beginner to action MMO games, pick Titan/Valkyrie.
If you are a veteran and familiar with kiting mechanics, Archer/Mage seems to the best option.
The Graphics Quality
The graphics deserve a separate subsection of their own because they look gorgeous. Seriously, Alliance vs Empire might have the best graphics we have ever seen (apart from Lineage II ) in an action MMO game. The visuals are a little washed-out (Lineage II visuals are more vibrant) but the world is truly beautiful. However, this comes at a price: The maps are quite small and each one requires a separate download. For example, to move on to the second region after the tutorial, you need to download 1 GB of data. As always, graphics look much better on large screens thanks to BlueStacks. And performance wise, we did not experience any stutters or frame drops – Alliance vs Empire is an optimized game.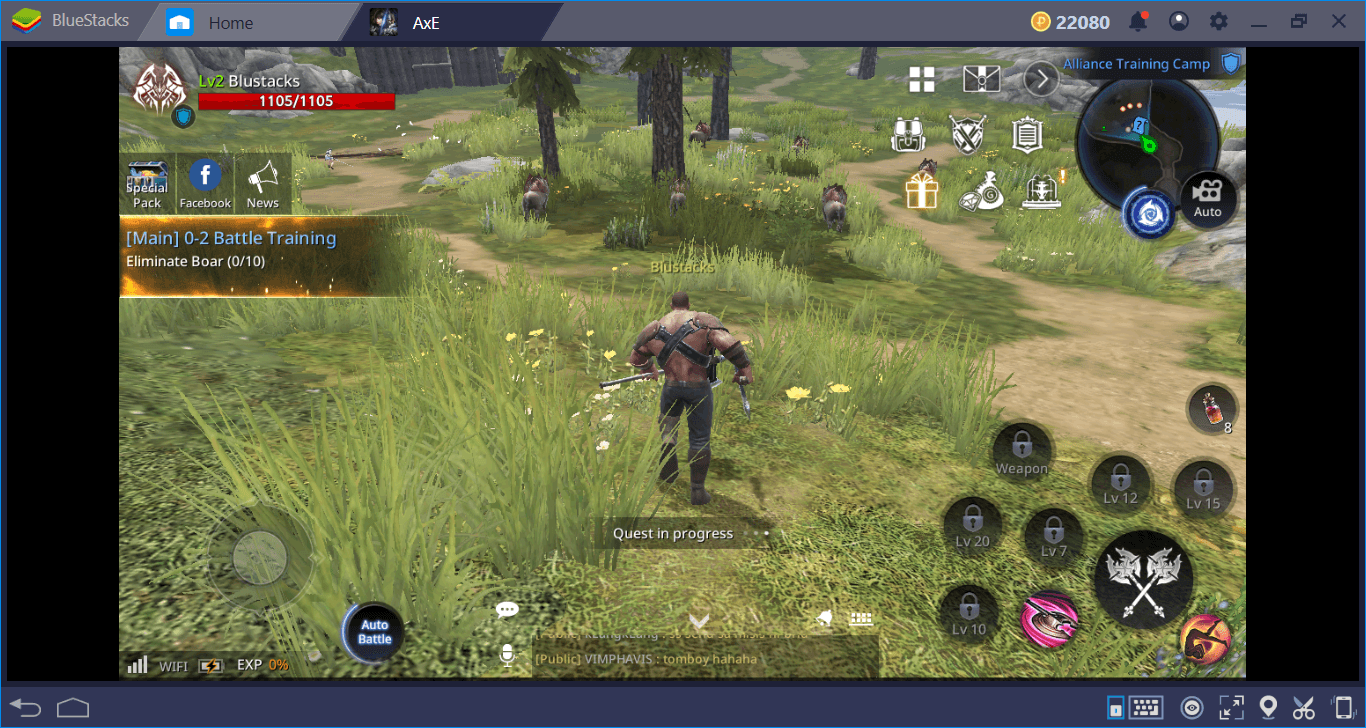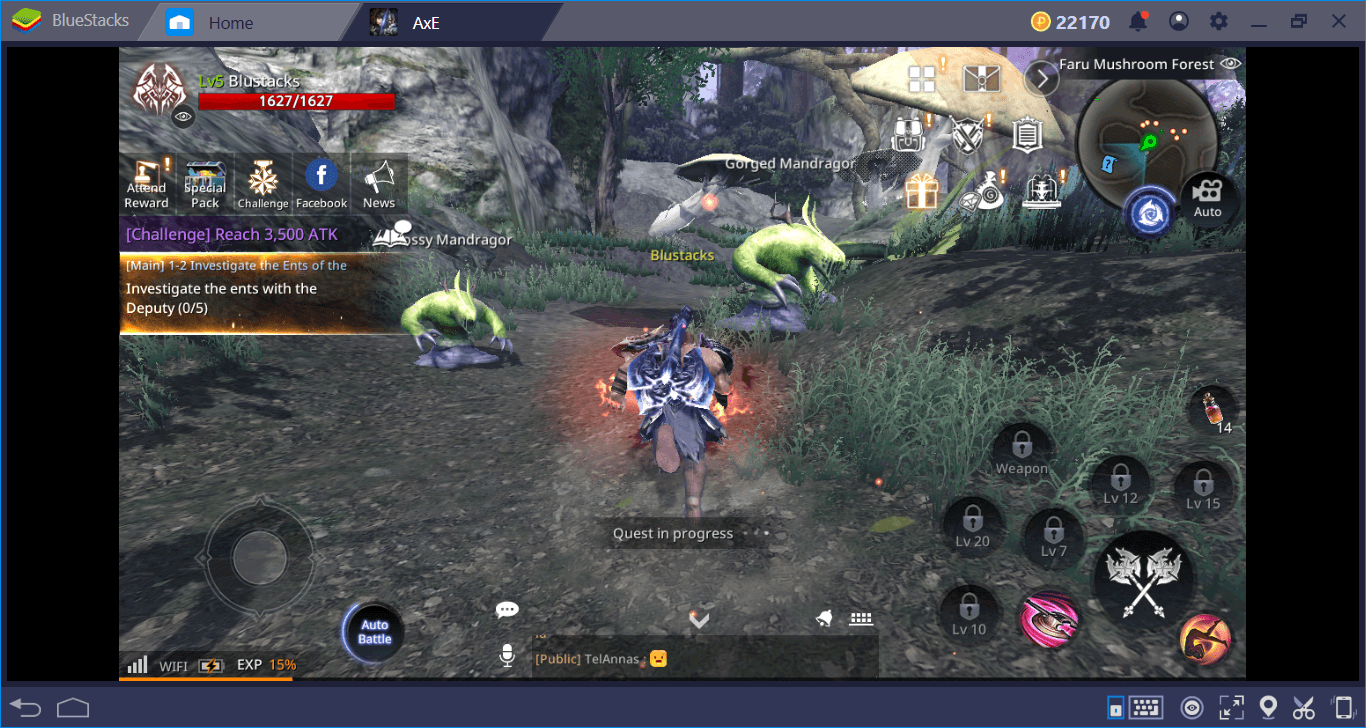 The Features And Basic Mechanics
In this regard, do not expect to see anything original: Alliance vs Empire uses the good old ARPG mechanics. You get quests, which are usually about killing a certain number of enemies or collecting things, do them, and move on to the next region. Heroes have 6 skills in total and they get unlocked at certain levels – once you reach level 20, you will be able to use all of your skills. In addition, you get "evasion" mechanics: By pressing a button, you can evade heavy attacks of enemies.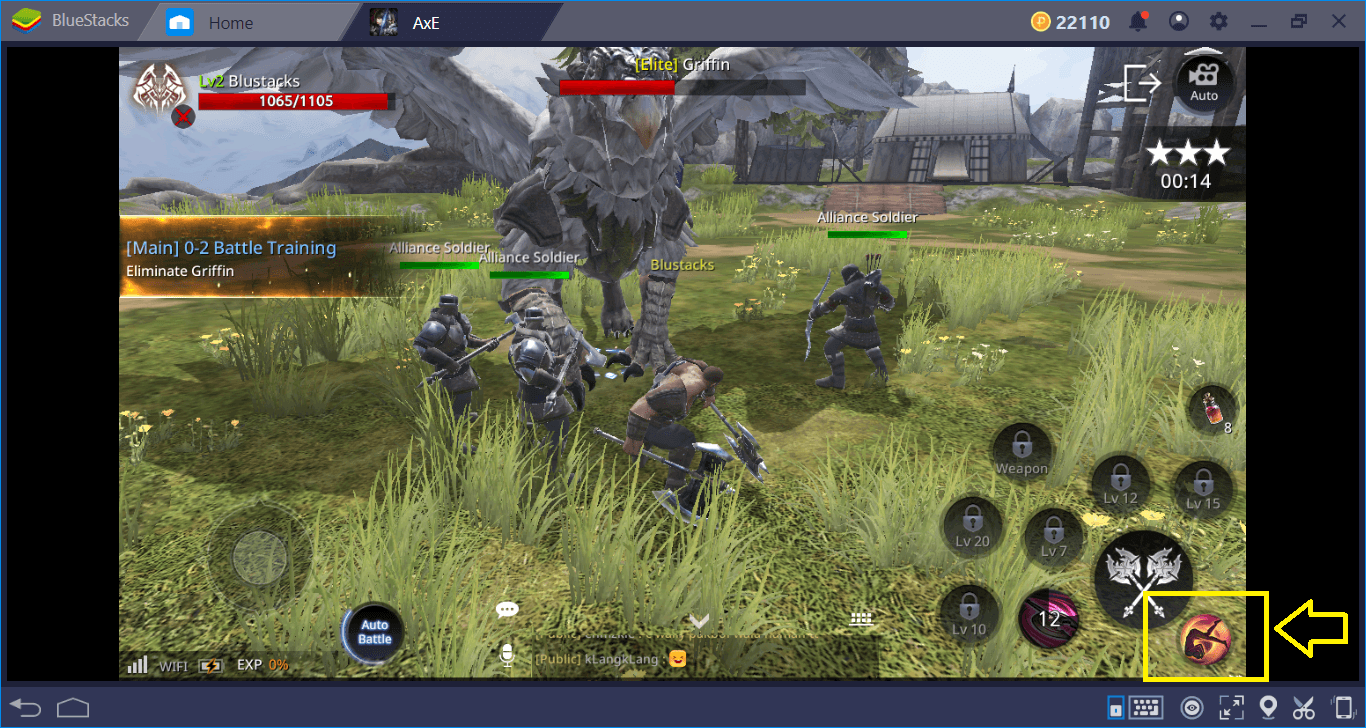 Click this button to evade heavy attacks.
The game can automate a lot of things, as expected. Other than clicking for getting and handing in quests, you don't need to do a thing: The game can play itself. The "auto-battle" feature takes care of nearly everything, such as pathfinding and fighting. It is quite useful in the open world and during leveling, but you need to switch to "manual" controls during boss fights and high-level dungeon runs. Or, you can use BlueStacks Combo Key feature to further automatize things, as we explained in another article.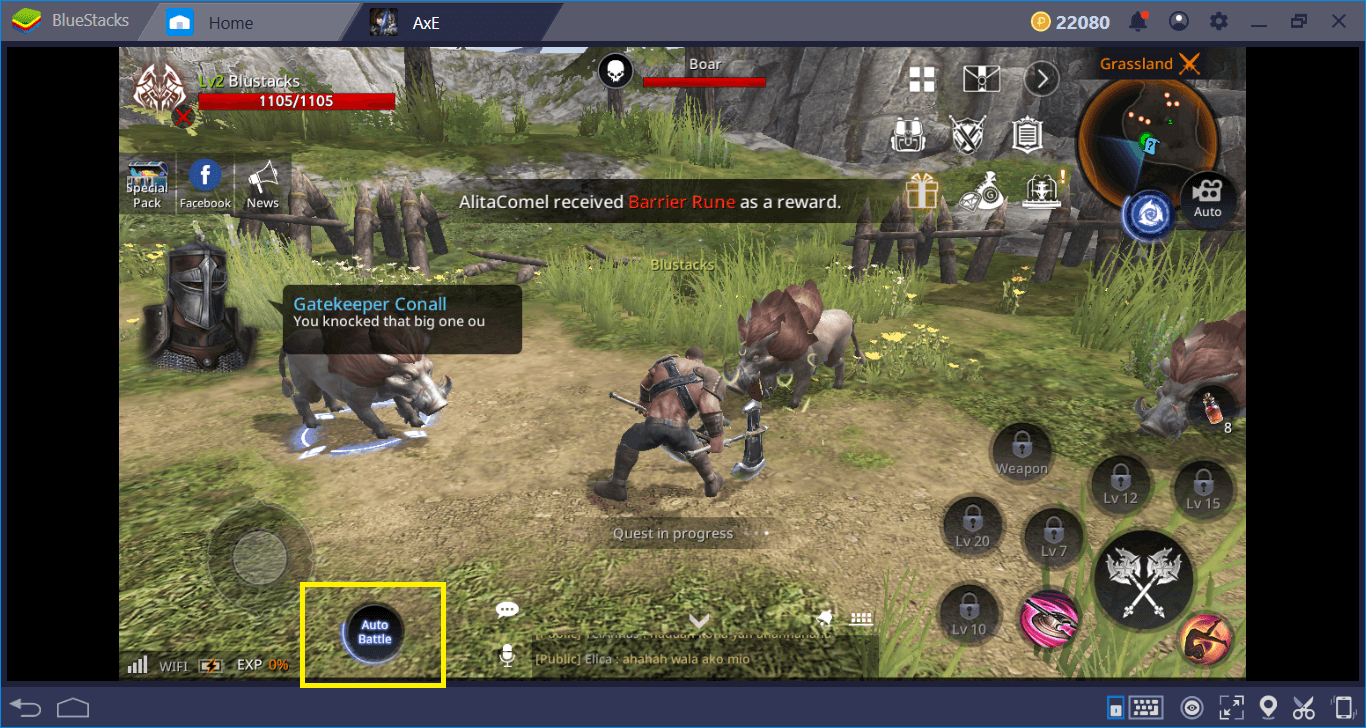 The auto battle feature can be activated with this button and it will help you during leveling.
Leveling is not particularly hard: We were able to hit level 7 in an hour or so. However, it keeps getting harder – it will take months of gameplay to reach the end level. Game features are tied to the level of the heroes and your progress in the main story, so you should aim for finishing Chapter 4 as soon as possible: After that, many features that can be used for farming and leveling will be unlocked. In this regard, here is the table that shows all the game features and their requirements:
| | |
| --- | --- |
| FEATURE | REQUIREMENT |
| Dungeons | Finish the tutorial mission |
| Daily Dungeon | Clear Chapter 2 -11 |
| Field of Honor | Clear Chapter 2 -7 |
| Arena (PvP) | Clear Chapter 2 -4 |
| Raids | Clear Chapter 4-8 |
| Conflict Wars (PvP) | Clear Chapter 2 -18 |
| Invasions | Clear Chapter 3-8 |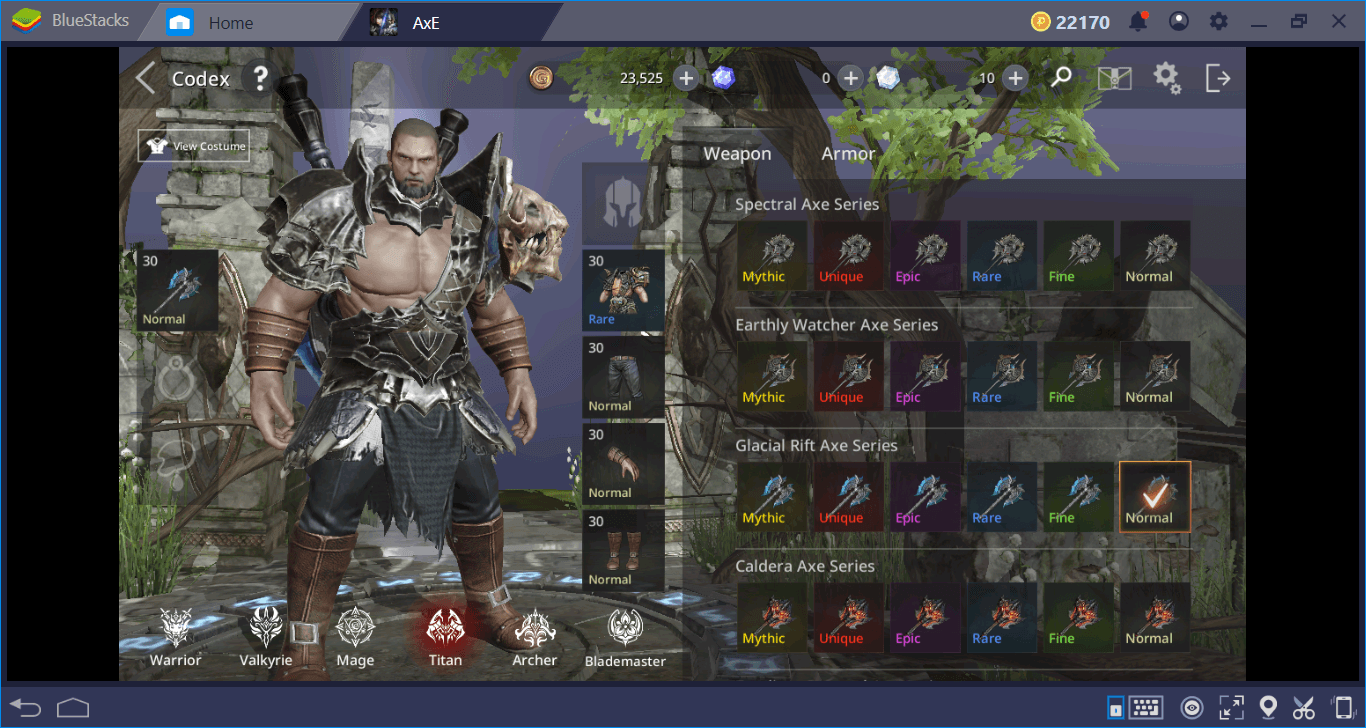 There are lots of item sets to collect: You need to unlock game features to start farming for them.
It is too early to say how the success of Alliance vs Empire measures up against that of Lineage II but we can say that it has great potential. This is an AAA quality action MMO game that offers beautiful graphics, rich content, and tons of things to collect. We already started playing and we invite you to join us on BlueStacks. But, read our setup guide first – we give very useful tips and tricks in that guide. See you in the game!