Game Guides
The BlueStacks Setup Guide For AxE: Alliance Vs Empire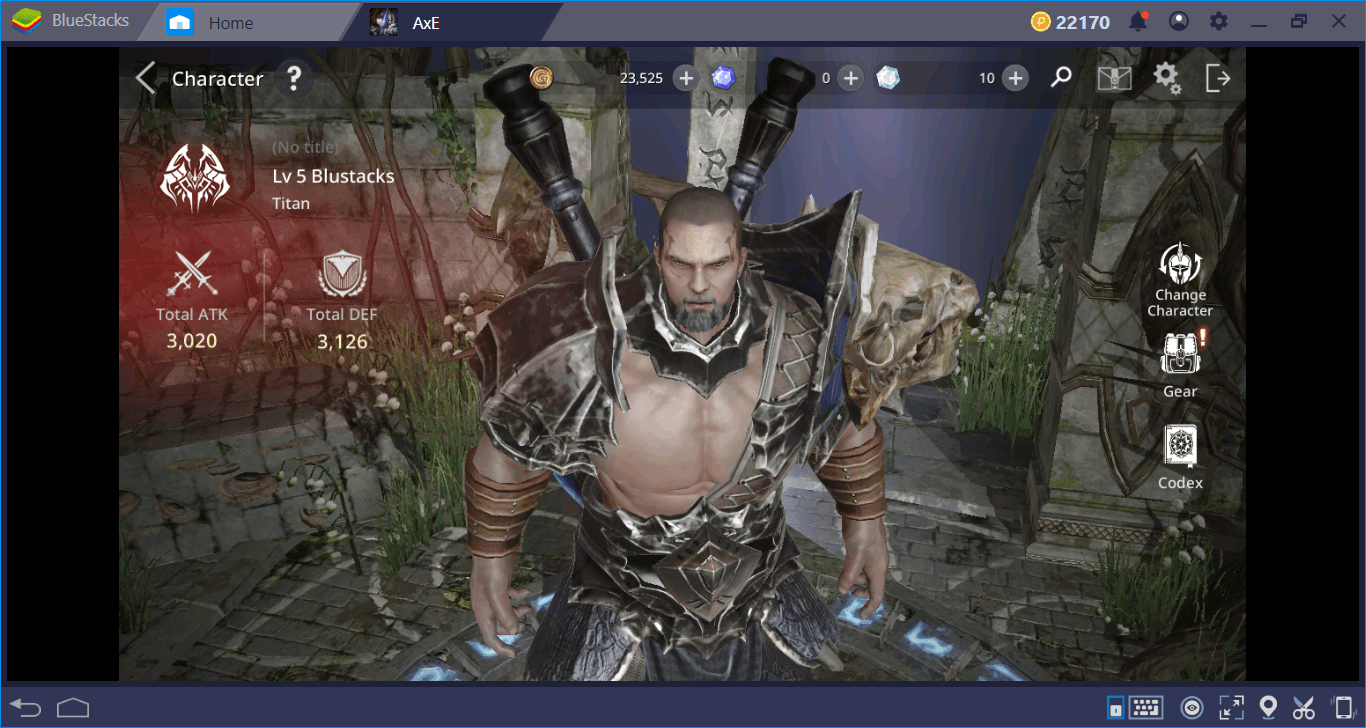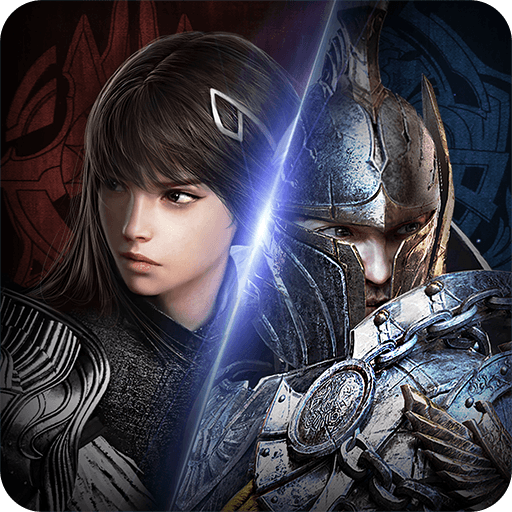 Alliance vs Empire, the latest action MMO by Nexon , might be the spiritual successor of Lineage II that you have been waiting for: Great graphics, tons of enemies to kill, and hundreds of items to collect. Moreover, playing an ARPG on BlueStacks is fun – you get personalized keyboard controls, mouse support, and lots of exclusive features that will make your job easier. In this article, we will tell you how to install this game on BlueStacks 4.5, how to configure it, and what exclusive features you can use to enjoy the game even more.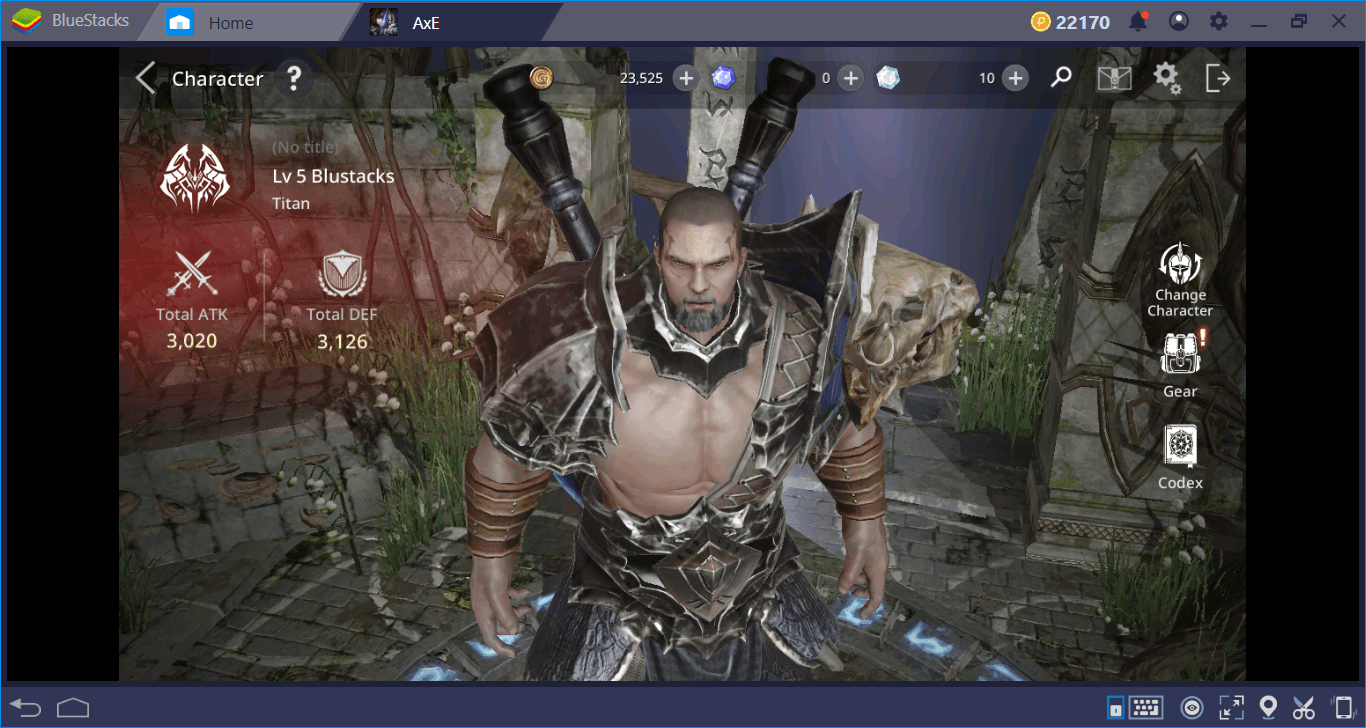 How To Install Alliance Vs Empire
As always, you should start by searching the game on BlueStacks App center. To do that, write the name of the game in the search box inside BlueStacks and press "enter". In a couple seconds, the results will be displayed: Click on the "install" button to continue. Alliance vs Empire downloads a small file (around 90 MB) first and a bigger one (around 1.5 GB) after the first launch. BlueStacks will handle the installation process and inform you when the game is ready to play. In other words, after pressing the install button, you can sit back and relax.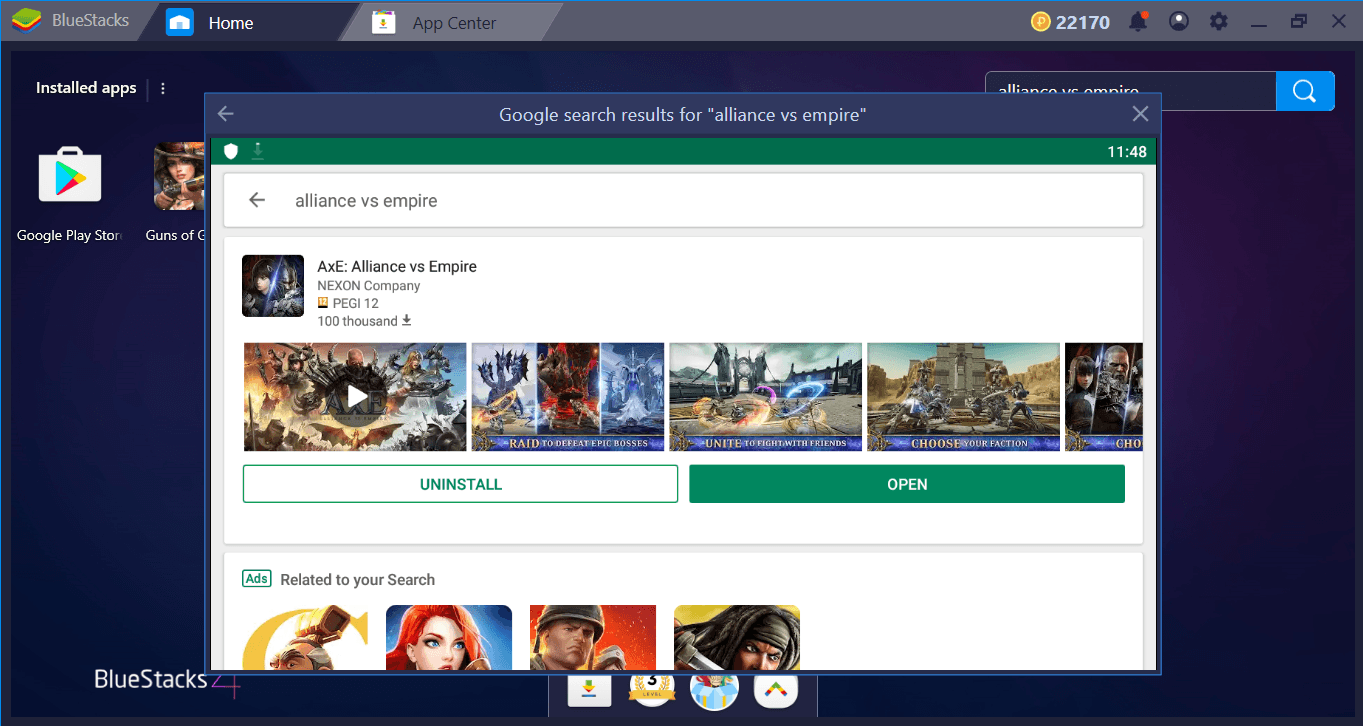 We already installed the game, so the button is displayed as "open" on our screen. Yours will be displaying "install" – in short, just hit the green button.
How To Configure Default Controls
Alliance Vs Empire can be played with your keyboard and mouse. Let's open the keymap screen first and take a look at the default controls: To do that, click on the tiny keyboard icon at the bottom.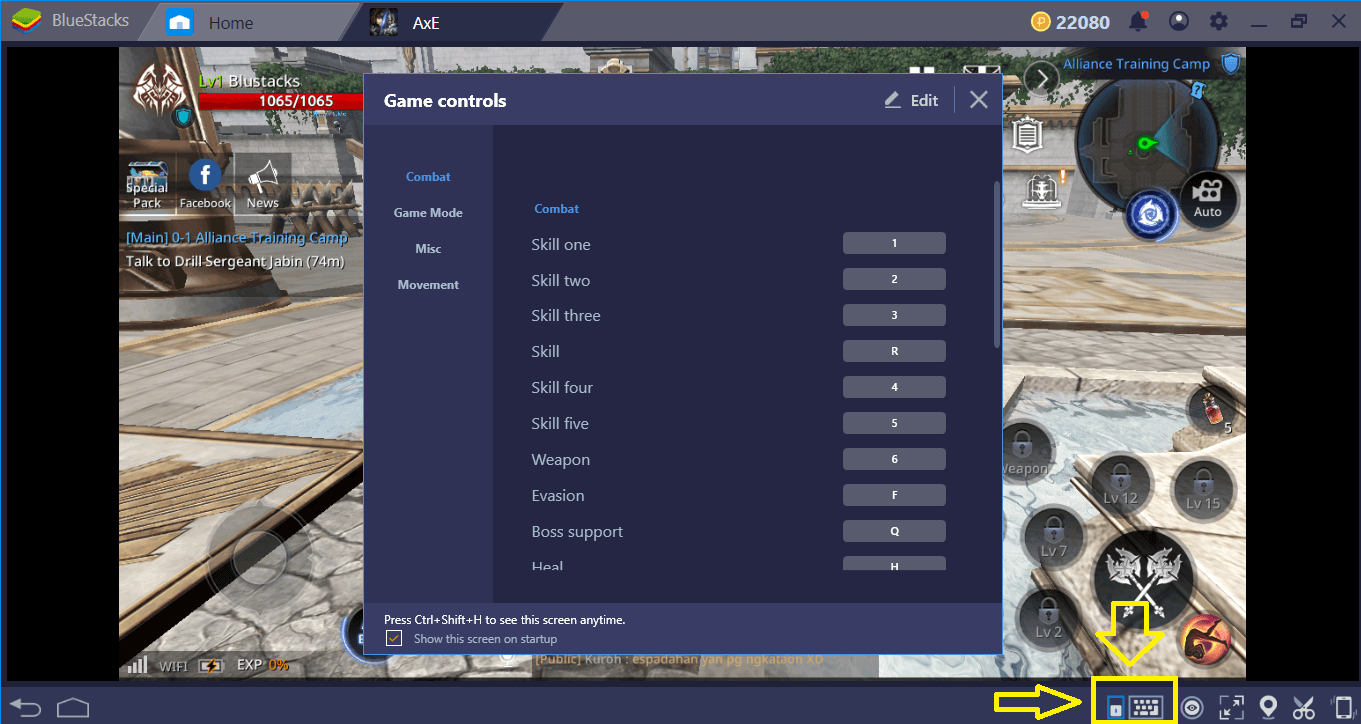 We are talking about this button – you can also press Ctrl + Shift + H to display this screen anytime.
Basically, you can use WASD keys to move your character and numeric buttons to activate skills. This is the default keymap that can be seen in a lot of TPS games and we highly recommend giving it a go – it provides a comfortable control scheme. However, you can assign new keys to these functions by pressing the "edit" button on the same screen.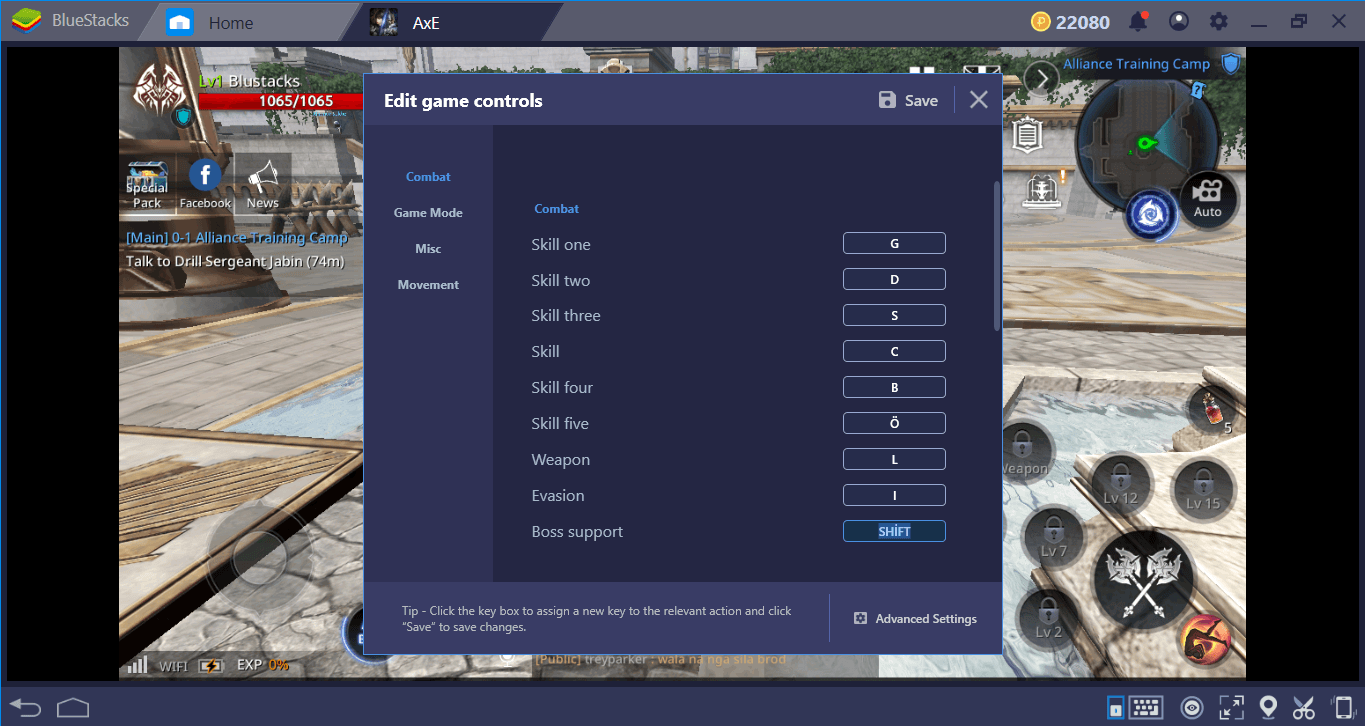 Don't forget to click on "save" when you are done.
If you are a "clicker", you can also use our advanced keymap tool, which has a visual interface. Using this tool will allow you to place personalized tap spots on any part of the screen and assign a key to all. To start, click on the "advanced settings" link at the bottom of the keymap screen.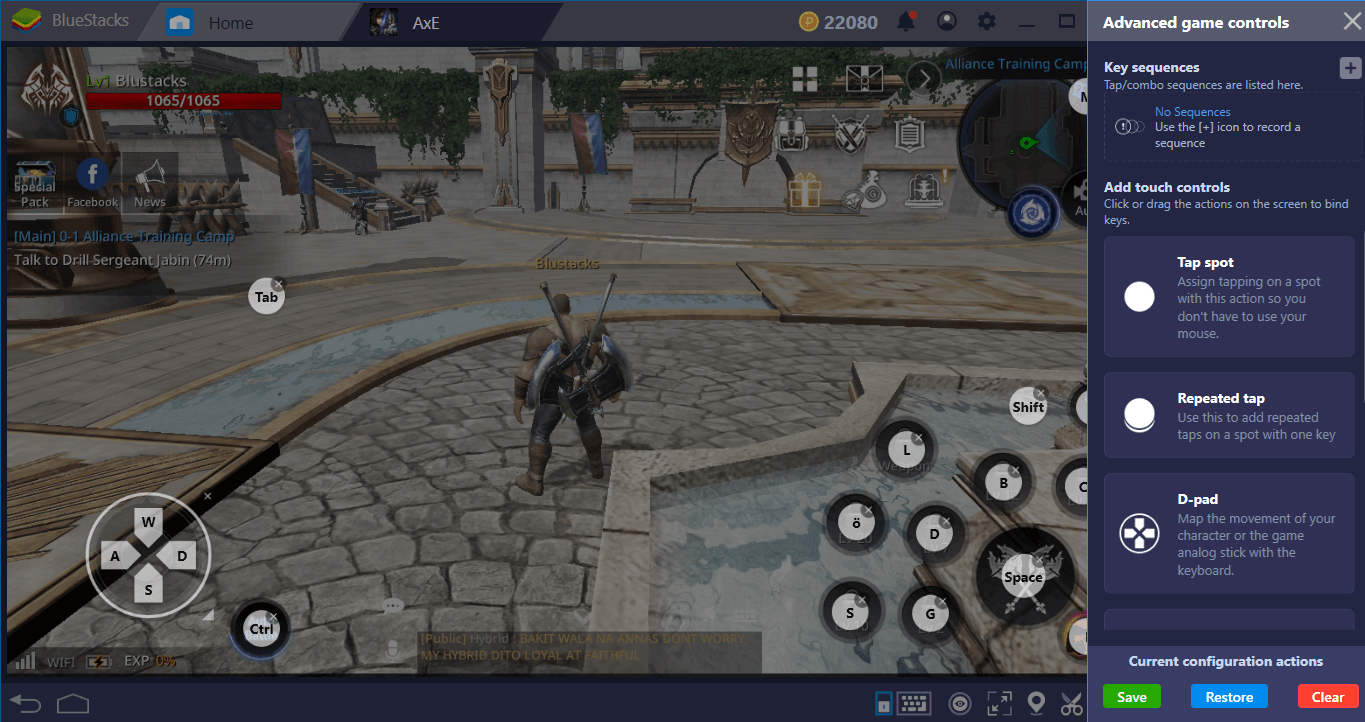 This is the visual keymap tool: BlueStacks already placed tap spots for all of the functions on the screen. You can create new ones easily.
How To Use Combo Key To Truly Automatize Battles
Alliance Vs Empire already has a built-in automation system that controls your characters during battles. As we mentioned in our review, all you need to do to activate it is to press the "auto-battle" button.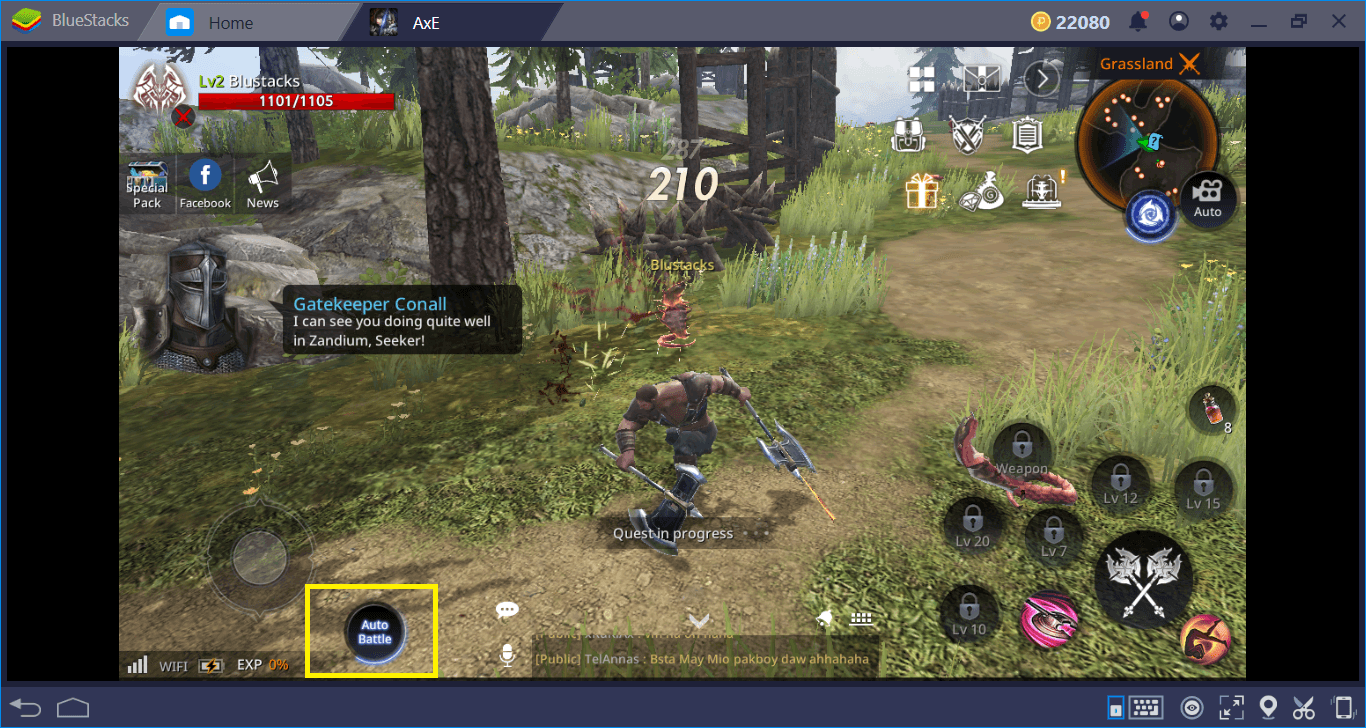 Press this button and let your character fight automatically.
However, the built-in system is not that "smart". It cannot understand the importance of using skills in an order to make them more effective. For example, it cannot use a heavy attack and an AOE attack afterward to clear large groups of enemies. Or, it cannot understand the importance of using skills with long CDs (cooldown) at the beginning – all it does is to activate the abilities at random. Luckily, BlueStacks has an excellent feature that will fill the gap: Combo Key.
This feature lets you record a series of actions (for example, skills) in a certain order and repeat them respectively with the press of a single key. In other words, you can create the most effective skill combo, record it, and repeat it as many times as you want.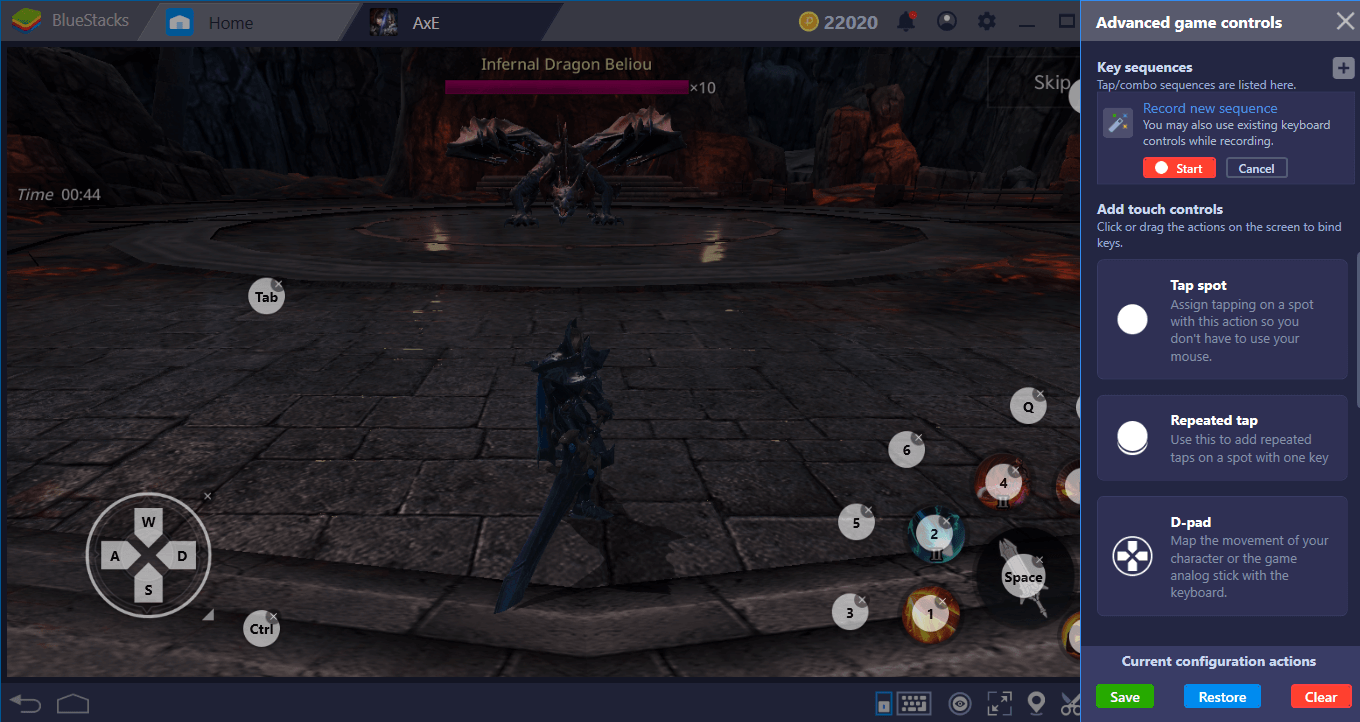 This one is a big guy – we need the best skill combination in order to defeat it. Start the recording and give that dragon a good beating.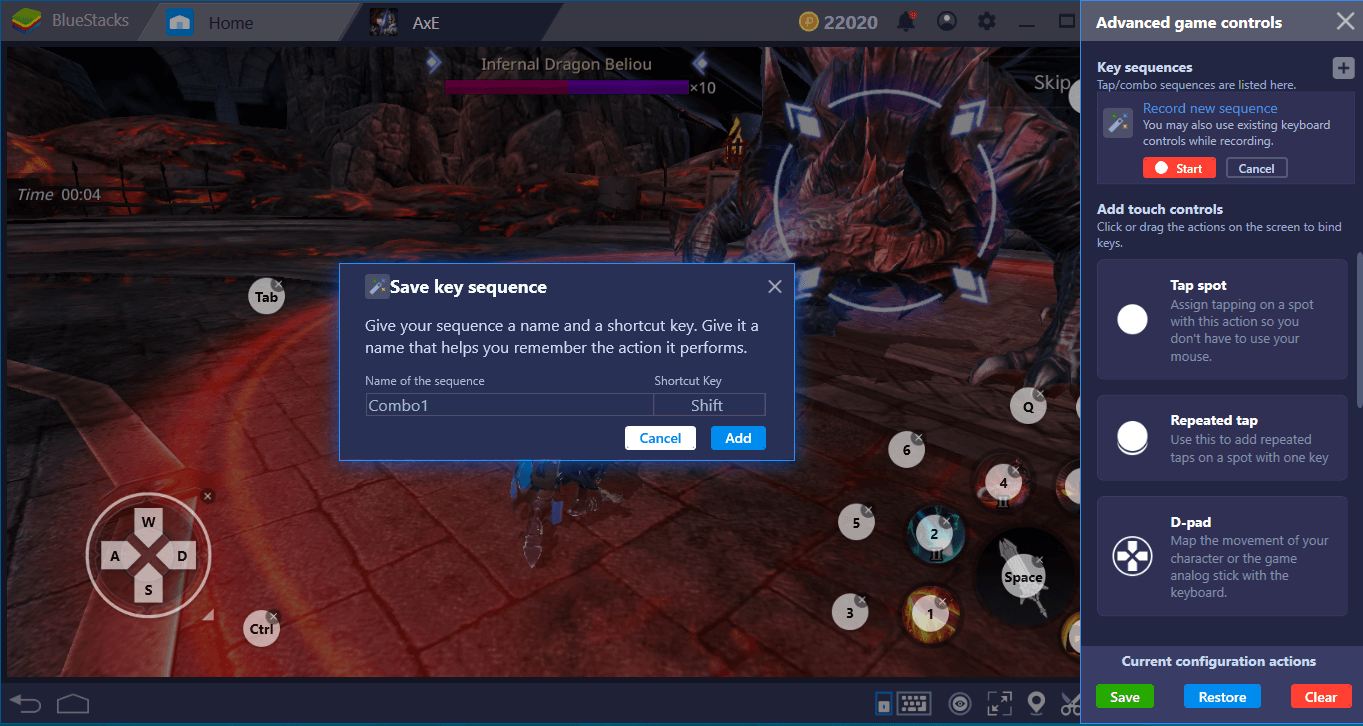 End the recording, give a name, and assign a key. You can repeat all the skills in this combo as many times as you want in the future, with just a single key.
And now, you are truly ready to play Alliance Vs Empire and unleash hell on your enemies. Take a look at our review to find out all the important things you need to know about the game and start cracking some skulls. Well, skip our skulls if possible, since we will be roaming about in this world too. See you in the game!