App Reviews
Dragon Trail: Hunter World Review – Tame and Train Pets, Explore a Vast World, and Engage in Exciting Real-Time Battles!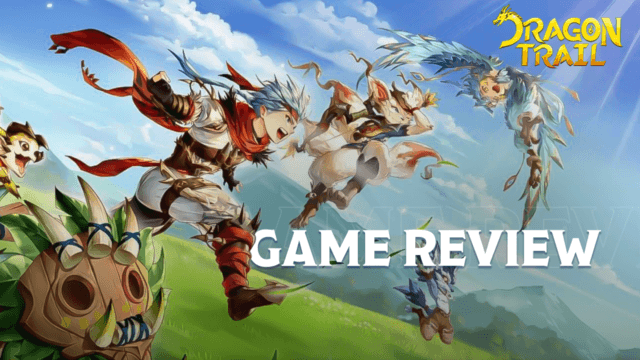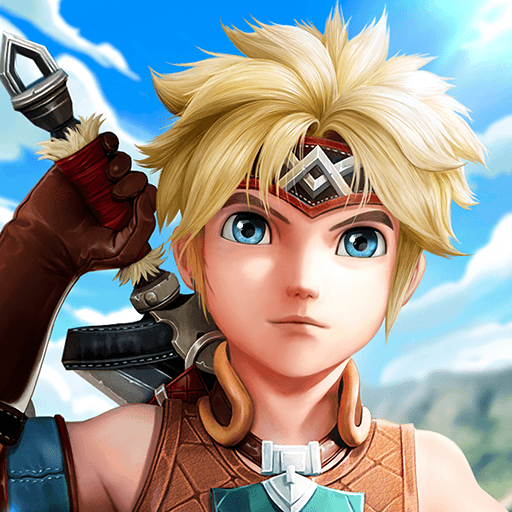 Mobile gaming has come a long way since its humble beginnings with games like "Snake" on those old monochrome phone screens. Nowadays, we even have full-blown MMORPGs that we can play from the convenience of a small device that we carry in our pockets at all times—what a time to be alive! However, with the prevalence of mobile games as a whole, the competition is quite fierce, and the newer games have an ever-higher bar to surpass if they want to stand out among other established titles.
Dragon Trail: Hunter World is among the newest mobile MMORPGs to grace the scene. And when we say "grace" we don't mean it lightly, considering that the game oozes quality in most of its features. And though it doesn't stray too much from the typical auto-play formula, it has some features that make it shine among the rest, both in its gameplay, as well as in its presentation.
First and foremost, Dragon Trail stands out for its stellar graphics, with lush environments, detailed character models, and beautiful hand-crafted character portraits for the dialog and UI elements. There is a wide variety of biomes and interesting locations that you'll get to explore during your adventures, all with their unique touches and highlights. And in each of these places, you'll get to interact with unique wildlife and creatures that will sometimes stand in your way, setting the stage for exciting battles.
Speaking of the combat system, this mechanic is also a visual feast for the eyes, with the battlefield lighting up beautifully with every sword swing, arrow shot, or spell cast. Each of the four classes in Dragon Trail has their own unique flair: Whether you're a fighter slashing and leaping mightily across the field; a stealthy assassin going invisible and waiting for the precise moment to deal maximum damage; a mighty spellcaster raining down elemental destruction on your enemies, or a crafty marksman striking from afar with their deadly arrows, each of these classes have their own feel and look, as well as general play style.
Now that we're talking about classes, let's go ahead and explain a bit more about the choices that Dragon Trail gives you in this regard. In a nutshell, before you start your game, you'll be able to choose from four different classes in this game, which are the ones we've referenced above. More specifically, these are the Warrior, Shadow Hunter, Priest, and Ranger classes, respectively. These classes are mostly fairly streamlined in gameplay, though they each have their distinct appearances and animations. Moreover, even though they all have a bit of single-target and AoE damage, each class has a few traits that make them unique.
The Warrior, for example, is a master of melee combat, combining high damage and defense, with tons of mobility thanks to his exclusive leaps. The Shadow Hunter, on the other hand, while not as mobile as the Warrior, can turn himself invisible and deal massive damage with the attack that he uses to break stealth, which is a perfect setup for some of the strongest single-target bursts in the game. The Priest is quite proficient in dealing with crowds of enemies as all of their skills are AoE. And lastly, the Ranger features tons of crowd control effects, high damage, and the advantage of being able to remain mobile while fighting.
While the selection of classes is somewhat limited, at least when compared to other mobile MMORPGs out there, Dragon Trail: Hunter World complements it nicely with the pet taming system, which lets you find a wide variety of adorable creatures all around Star Island and add them to your team. After you've tamed these beasties, you can then deploy them and have them aid you in combat, with their stats and skills varying from creature to creature. Whether you choose to complement your squishy spellcaster with a beefy monster with high defenses, or decide to go full glass cannon and choose a stronger beast to join your side, the choice is yours to build your team however you see fit.
However, more than just capturing and training pets, you can also train and help them develop their skills, and eventually get them to evolve, turning them from adorable little critters to giant and powerful fighting machines. Do you have what it takes to become the best trainer on your server?
Aside from a riveting main storyline, which we won't explore in this review since we don't want to spoil anything, Dragon Trail has a bunch of different game modes, which you'll be able to unlock as you progress through the story missions. These modes will have you exploring different dungeons, as well as completing lots of challenges in order to farm currency and loot, which you can then use for upgrading both your characters and your pets.
These alternate game modes and other pieces of side content make up the core gameplay loop of the Dragon Trail experience, as you'll often need to spend some time grinding away here in order to power up enough to continue progressing through the story. And though they can sometimes get a bit tedious, since you can mostly use the auto-questing feature to get through them, you can also play Dragon Trail: Hunter World on PC with BlueStacks and get access to, among other things, the Macro Recorder, which lets you automate some of the more repetitive content in the game, with the press of a button. Bluestacks is by far the best way to enjoy this game on your PC, and it's very easy to set up and get started—try it out for yourself and see; it takes less than 5 minutes and runs on most computers!
If you're looking for a vast MMORPG in which to get lost, where you can also spend time capturing pets and training them to reach new heights of potential, as well as unlock ever-greater pieces of gear and powerful loot, then Dragon Trail: Hunter World might be right up your alley. Just remember that the best games are worth playing on the best platforms, so download BlueStacks and start enjoying Dragon Trail on your PC today!