App Reviews
Dota Underlords: Game Review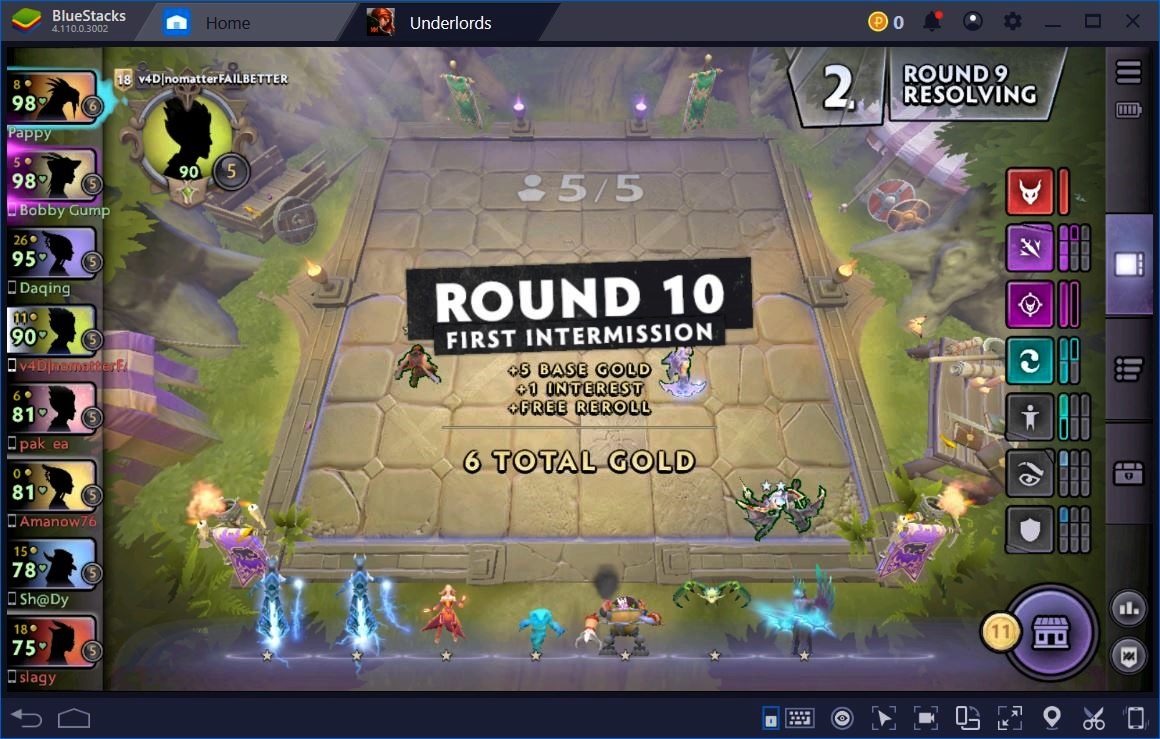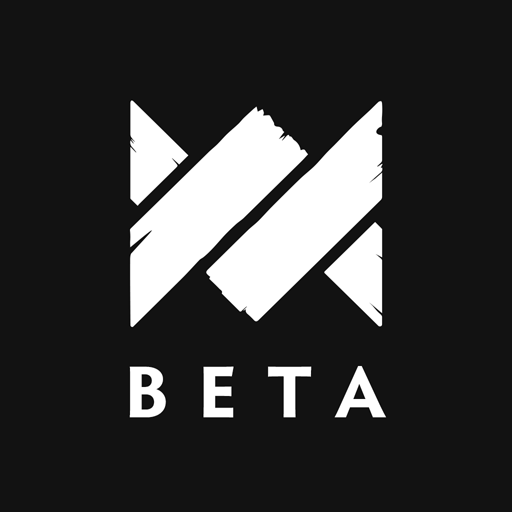 Mods turning into successful, standalone releases seems to be the trend of the past decade, whether you're looking at Dota 2, the entire Counter Strike series, League of Legends, PUBG or Fortnite. There's just something about fan-made creations that appeals to the public. For some, it's the homebrew aura that catches their attention, while others are captivated by ultra-competitive communities. Either way, both critics and the gaming public generally agree that most of them are just good games.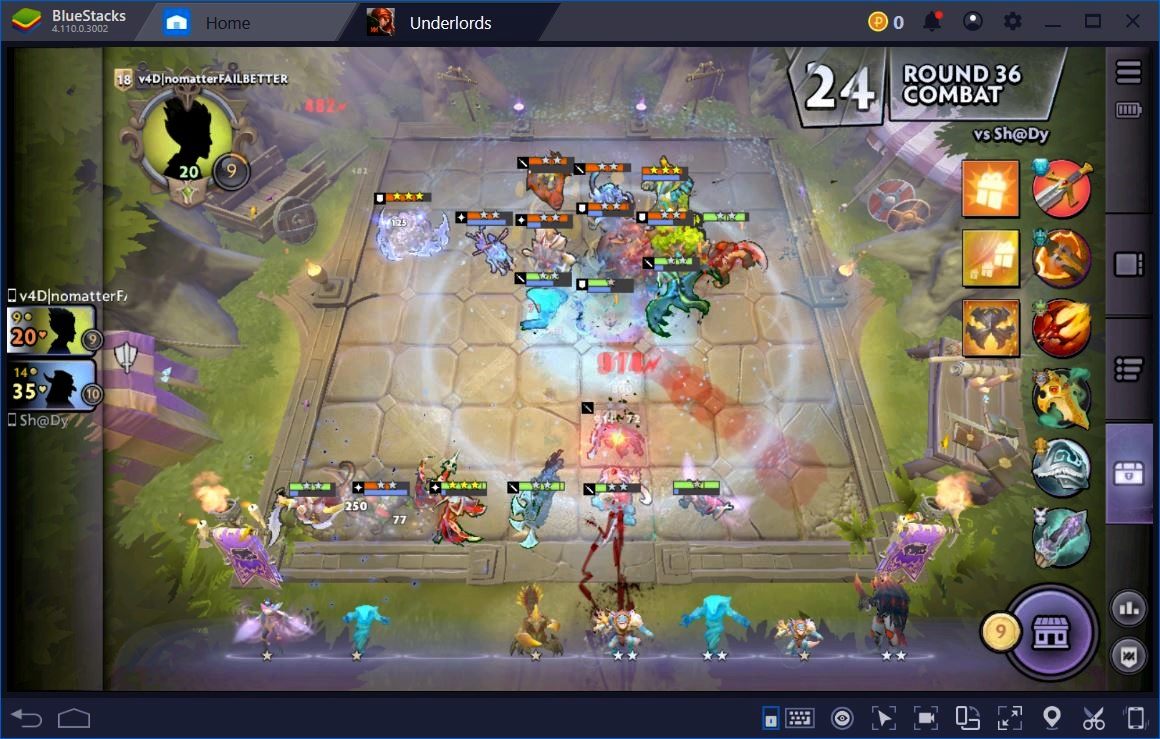 And this is where we'd like to start off with our review of Dota Underlords: it's a great game. Although still in its early release phase, DU has already attracted a sizeable number of players. A minimum of 170,000 individual people have tried out the game in its first 24 hours. Now that's what we call a head start.
The score was almost three times the number of concurrent players that Artifact had at any given time, which undoubtedly sent a strong signal to Valve (the developers behind DU, Dota 2, CS: GO, and many, many others) in terms of what their priorities should be.
What is Dota Underlords?
Like many of the mobile games on the app store, DU is actually an auto-battler. You're not really the one controlling your units: you just decide who gets to play, as well as what their starting position is. The goal of the game is for you to place your heroes on an 8×8 grid-shaped battlefield and then spectate their confrontation with another player's team. As a niche, you can generically refer to DU as a free-to-play strategy game.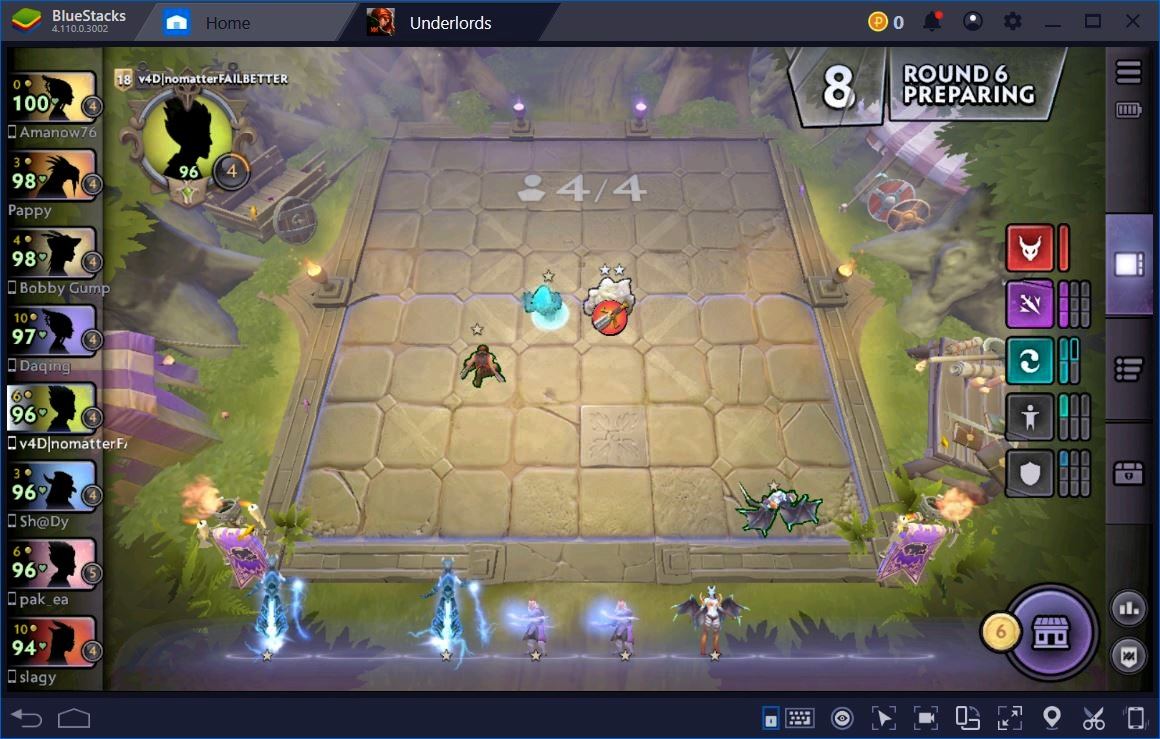 No sale funnels, no heroes unlocked via purchases; just pure strategy. And a bit of RNG. Not enough to ruin the game, but definitely sufficient for us players to whine about when we don't have a good grasp of how the game's economy works. Knowing how to manage your money in DU will significantly impact your odds of winning. But for more information on that, feel free to check out our guide to always being rich in Underlords.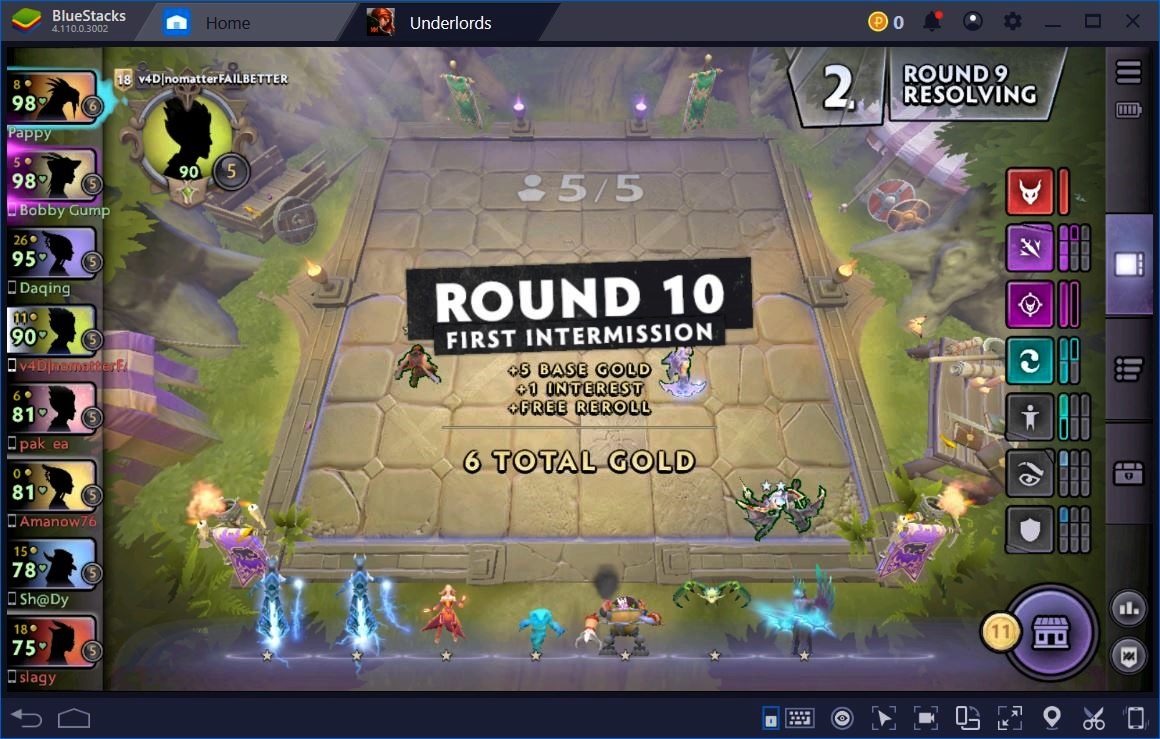 DU is still in its Early Access phase, but all of the goodies you get from completing missions will carry on to the full release. When we heard about this, we wasted no time to fulfill whatever quest was available so that we could get some of those juicy Battle Pass levels. We're especially proud of our hearts fireworks effect that plays every time we win an engagement.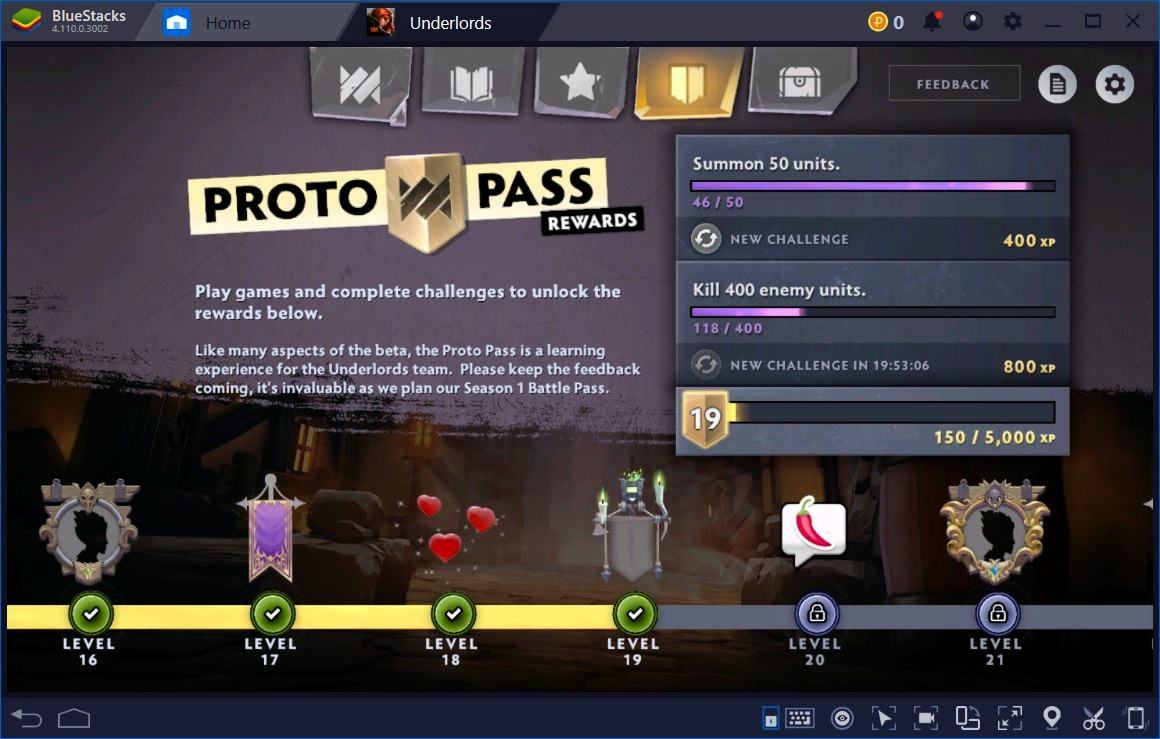 Of course, if it's on the app store, you can bet your Steam account that you can play it on BlueStacks. After all, not everyone can afford the latest smartphone and if you're not a fan of your application crashing because you're pushing your tiny device to its limits, it might be best to switch over to the PC.
In addition, playing Dota Underlords on BlueStacks gives you an alternative to the Steam application, which is a good way to support the team behind the game, but not the system that deprives so many content creators and independent developers of an unreasonable large portion of their revenues.
An Active Team of Developers
As soon as Underlords was out, we switched to it out of pure curiosity. We were doing quite well in Drodo's AutoChess and we wanted to see how the latter compares to this one. We know there was a fallout between the Chinese developer Drodo Studios, the team responsible for the initial Dota 2 auto chess mod, and Valve. To be honest, we kind of wished the two would have worked together on this, but you can read more about DU vs. Teamfight Tactics vs. Drodo's Auto Chess in our comparison of the three.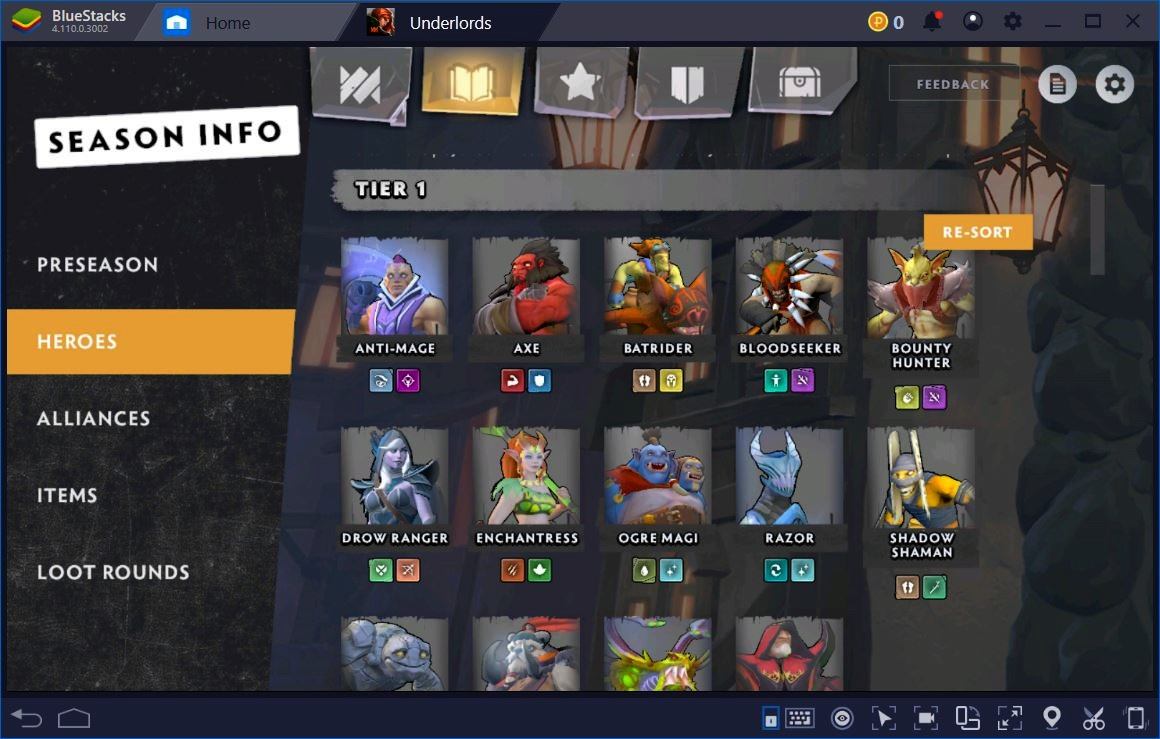 Ever since its launch, players have constantly offered feedback to the team behind DU and their responses were almost always constructive. From the game's first iteration, the balance of Underlords has changed immensely. To give you an example, some 4- and 5-cost units used to be so overpowered that all you had to do the entire game is manage your economy and level at the appropriate time. You could even maintain a loss streak, since it was just as profitable as a win streak, but without the benefit of having more health.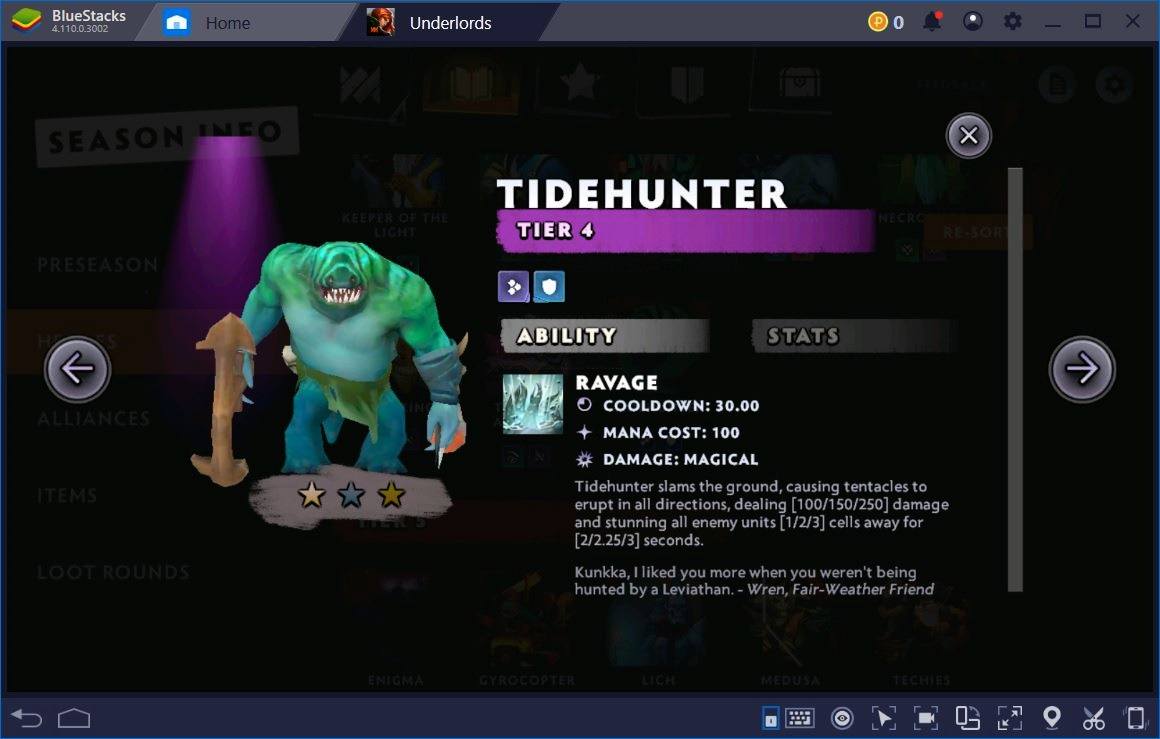 Then, towards the endgame, you just needed a handful of heroes, like Tidehunter, who used to be a 5-cost and whose Ravage spread over the entire board at 1-star, or Kunkka, whose Ghost Ship did massive damage on a big AoE. With just several of these incredibly strong heroes at the end and no effort in the beginning or late game, you could either win or place in top 3.
Now, alliances and units alike are much more balanced. As Bebe872 would say, the game is more about managing your economy, as well as the synergies between your heroes over picking specific units. And he should know: he's consistently number 1 or 2 in the Dota Underlords Leaderboard and one of the best Lords of the White Spire you'll come across.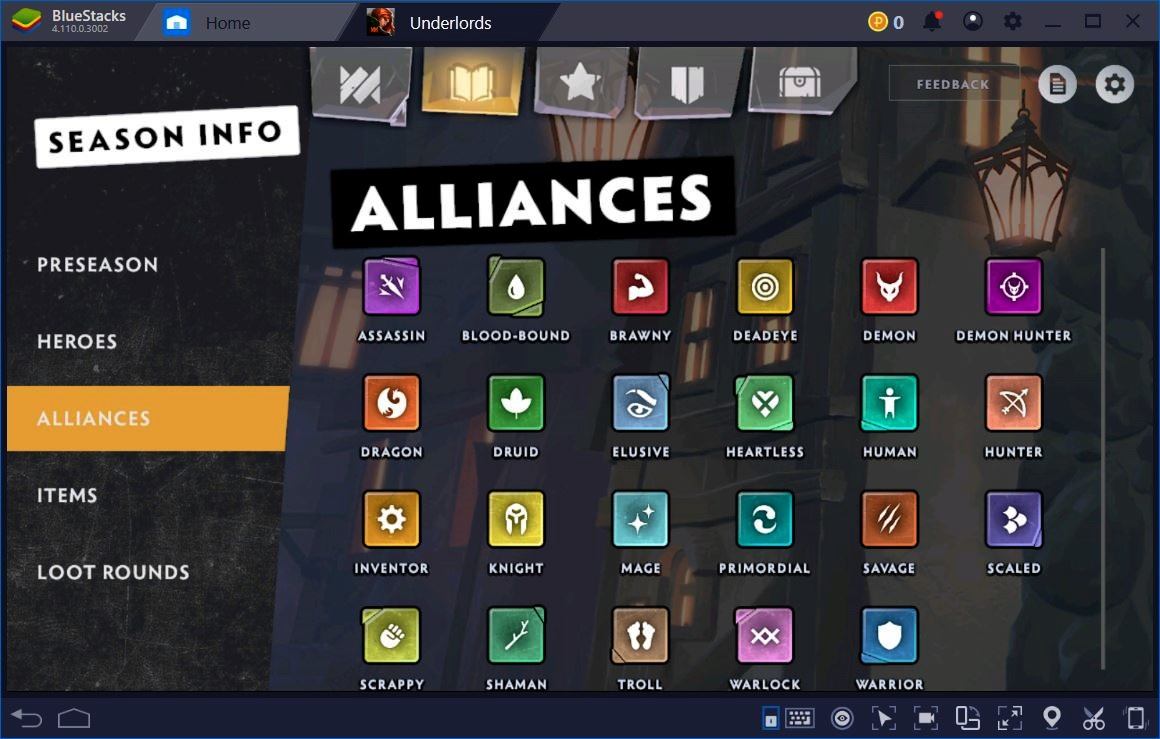 The Primordials' alliance passive was yet another case of game-breaking mechanic. Regardless of who they went up against, their 4-second disarm was simply overpowering. If this was not enough, an unlimited number of Arc Wardens usually sealed the deal. Luckily, these major issues have since been taken care of.
An Uphill Battle against the Competition
Given that Underlords has at least two major competitors in the form of Teamfight Tactics and Auto Chess, the team behind it really has to come through with their work in order to capture the crowds. Riot Games' version has a strong following on Twitch, which, if left unmatched, will give the game a momentum that might be too much to overcome later on. If nobody knows about it, a great game will never make history.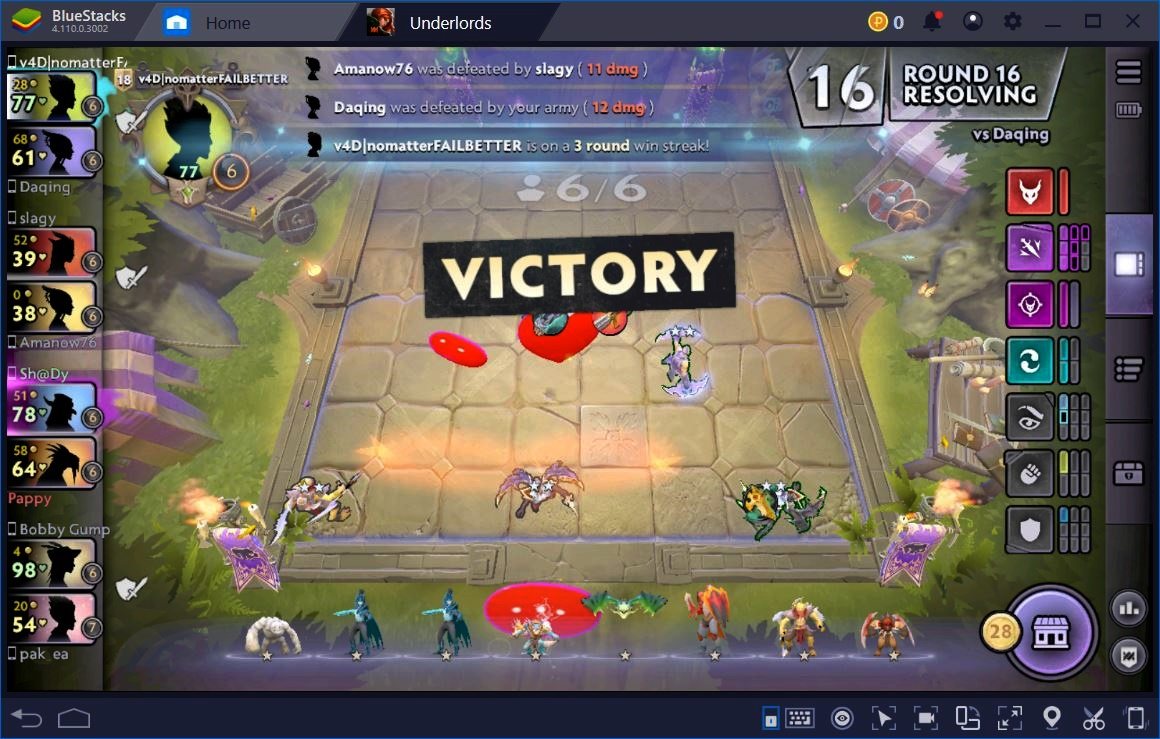 This is definitely not the case with Dota 2, whose main yearly tournament, The International, consistently breaks esprts winnings records. We expect that some of the latter's competitive scene will rub off onto Underlords as well. Hopefully, in a good way. For now, the devs have promised that certain heroes and alliances will be rotated out and others will take their place when the full release hits the market. Constant innovation is certainly one way to keep the game alluring for veterans and newcomers alike.