App Reviews
Infinite Magicraid Review – A Fun-Filled Gacha RPG with Very Familiar Mechanics and Systems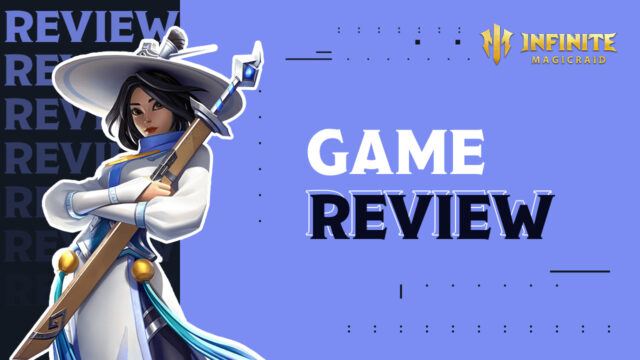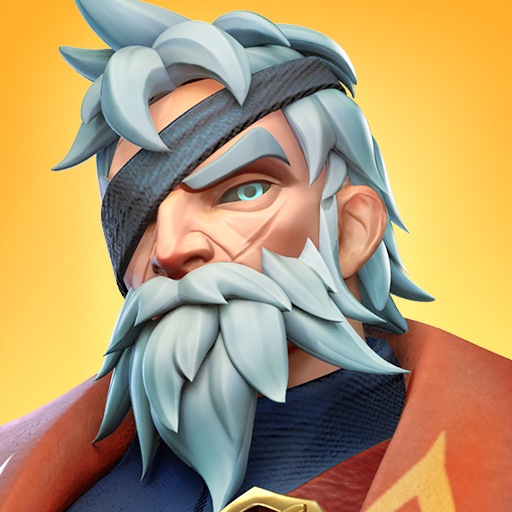 Earlier this month, we had the pleasure of trying out a brand new gacha RPG that was released on the mobile platform. As the title of this article suggests, this game is none other than Infinite Magicraid, a game that cleverly combines different aspects of existing titles, and uses them to create a unique offering for RPG enthusiasts out there. Specifically, this game takes heavily from the popular RAID: Shadow Legends, especially when it comes to its hero factions, equipment, and team composition aspects. However, it combines these elements with idle RPG aspects, and creates something entirely different in the process.
Infinite Magicraid was developed and released by DHGames, a studio that, while not new to the business, doesn't have many other games under their belt. Regardless, the few games they do have stand out for their excellence in both graphical quality and standards of gameplay, making them into truly solid experiences for those looking for awesome games to sink a lot of time into.
With that being said, we're going to go ahead and dive into Infinite Magicraid in this review, giving an overview of its most important features, as well as our personal opinions of each. Our goal here is to help interested gamers get an idea of what this new gacha RPG has to offer, and whether or not it's worth their time.
Let's begin!
A Familiar Combat and Upgrade System
We're going to start right off the bat by once again saying that Infinite Magicraid borrows heavily from RAID: Shadow Legends for many of its core aspects. This means that players will find many similarities in some of the most common elements, including combat, character building, team formations, and even in some parts of the UI.
This game takes place throughout a variety of stages, spread out across many different chapters. In each stage, players will have to battle against numerous waves of enemies of increasing difficulty and complexity. These battles take place in a turn-based format, with the acting order determined by the yellow bar under each character's health gauges. When this bar fills up, it's the corresponding unit's turn to act. Further, the higher the unit's speed stat, the faster this bar will charge up, allowing the more agile characters to act multiple times in some cases.
By winning battles, players will not only receive valuable experience through which their characters can level up, but they will also obtain gold and gear, both of which are essential for enhancing their units. Speaking of which, this upgrade and equipment system is also very reminiscent of the one in RAID, as each chapter of the campaign drops specific pieces of certain sets, which when equipped on a single character, can activate powerful stat bonuses. Furthermore, by spending gold, these pieces can be upgraded, unlocking additional stat boosts every four levels.
Suffice to say, those who have played RAID: Shadow Legends will find a lot of familiar elements when it comes to the combat and progression in Infinite Magicraid, and this is a good thing, considering that the systems themselves are pretty solid. Moreover, this game takes place in a different setting, with its own story, giving players both old and new a breath of fresh air.
Unlock Hundreds of Different Characters and Create Virtually Endless Setups
Part of the appeal of most gacha games is being able to obtain and recruit a wide variety of different units, each with their own stats, skills, backstories, and unique traits. And in this regard, Infinite Magicraid does not disappoint, considering that the game has hundreds of characters to find through its gacha system. And while this also makes it quite difficult to summon the best heroes, the system lends itself for creating virtually endless setups of characters.
Do you have what it takes to experiment with different characters and create meta-defining combinations?
Discover Fascinating Stories Presented in Beautiful Hand-Drawn Scenes
Despite this aspect not being the biggest draw for most mobile games, Infinite Magicraid nonetheless has a fully developed story, presented in breathtaking detail, at least when it comes to the visuals. These narratives are told through in-game dialogs, as well as through glorious hand-drawn cutscenes which, if anything, are a visual feast for the eyes.
While we're pretty sure we're in the minority, those of us looking for a compelling story will definitely find it in Infinite Magicraid as we explore the far reaches of the Lowes Continent while battling the forces of evil.
Explore a Variety of Game Modes
The basic gameplay in this game starts off pretty simple, consisting mostly of turn-based battles against waves of enemies in each stage. And while this main premise remains mostly untouched, especially when it comes to the combat, there will also be many different game modes that players can unlock as they progress through the main story.
From exploring dungeons, engaging against powerful bosses, participating in high stakes PvP matches, and more, there are many different ways to spend your time playing in Infinite Magicraid, which helps to always keep the gameplay fresh and varied at all times.
Engage With Other Players and Collaborate Towards Common Goals
Because not everything is as simple as bringing your team and activating the auto-battle function, there will be times in Infinite Magicraid where you'll need to get together with other players in order to challenge the toughest content. And while you may not want to collaborate actively with a guild, the mere act of being in one means that you'll get access to unique rewards and game modes, which makes it very worthwhile to join one of these elite groups of gamers.
Enjoy the Best Graphics and Performance by Playing Infinite Magicraid on PC
Last but not least, while Infinite Magicraid borrows several gameplay aspects from RAID, it also mirrors this iconic RPG by offering top-notch 3D visuals. In other words, while the cutscenes and narrative aspects are a delight to witness, the actual gameplay and combat graphics are also excellent and very detailed. However, in order to get the best visuals and performance, you'd need a good phone that can run the game with these settings, which can set you back a lot of money.
Alternatively, you could play Infinite Magicraid on PC with BlueStacks, and enjoy the best that this game has to offer, without the drawbacks and limitations of playing on your phone. From being able to play on a much larger computer monitor, and with the highest graphical and frame rate settings, to getting access to a variety of tools that can help to enhance your experience even further, BlueStacks is the best way to enjoy this new gacha RPG on your computer.
And with that, we close our Infinite Magicraid overview. Have you already tried this new gacha RPG? Leave us your thoughts in the comments below!