App Reviews
Get Your First Look at Idle War: Legendary Heroes on PC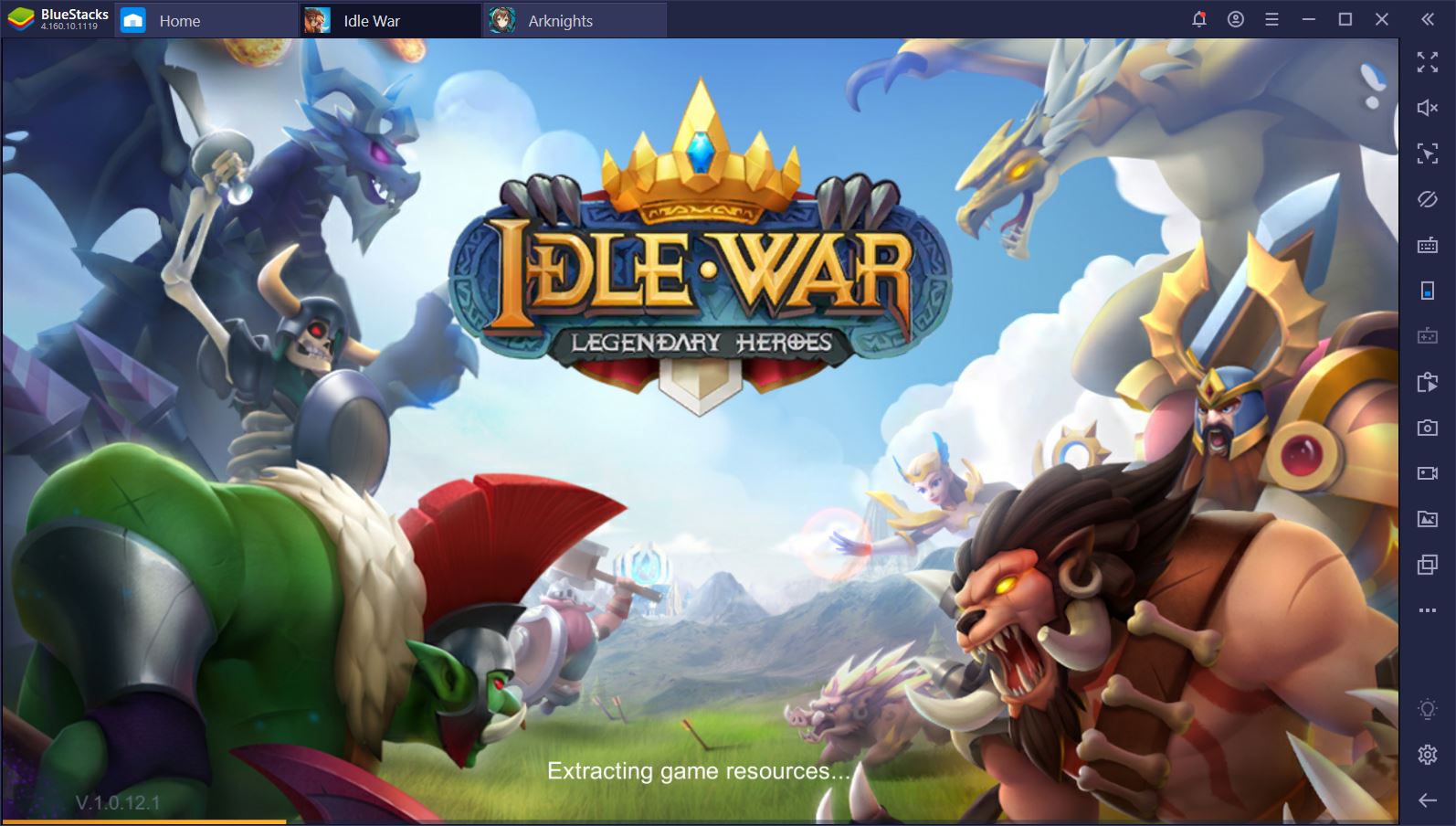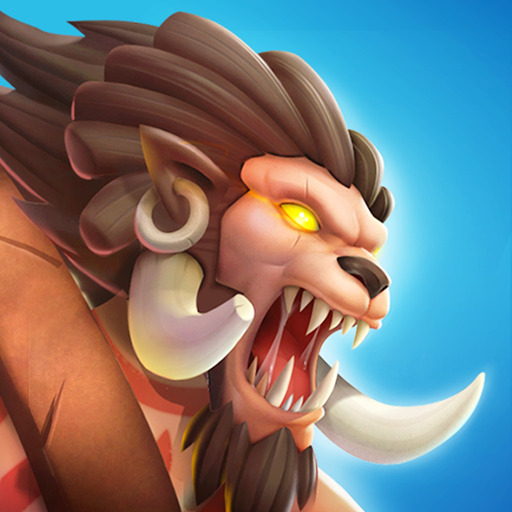 Idle War: Legendary Heroes is an up-and-coming RPG game that has just recently begun open Beta testing. Although it might take some time before we see the full game released, it's never too early to start working on a team of powerful heroes. After all, once Idle War: LH does hit the Play Store, we want to compete alongside the best players on the server!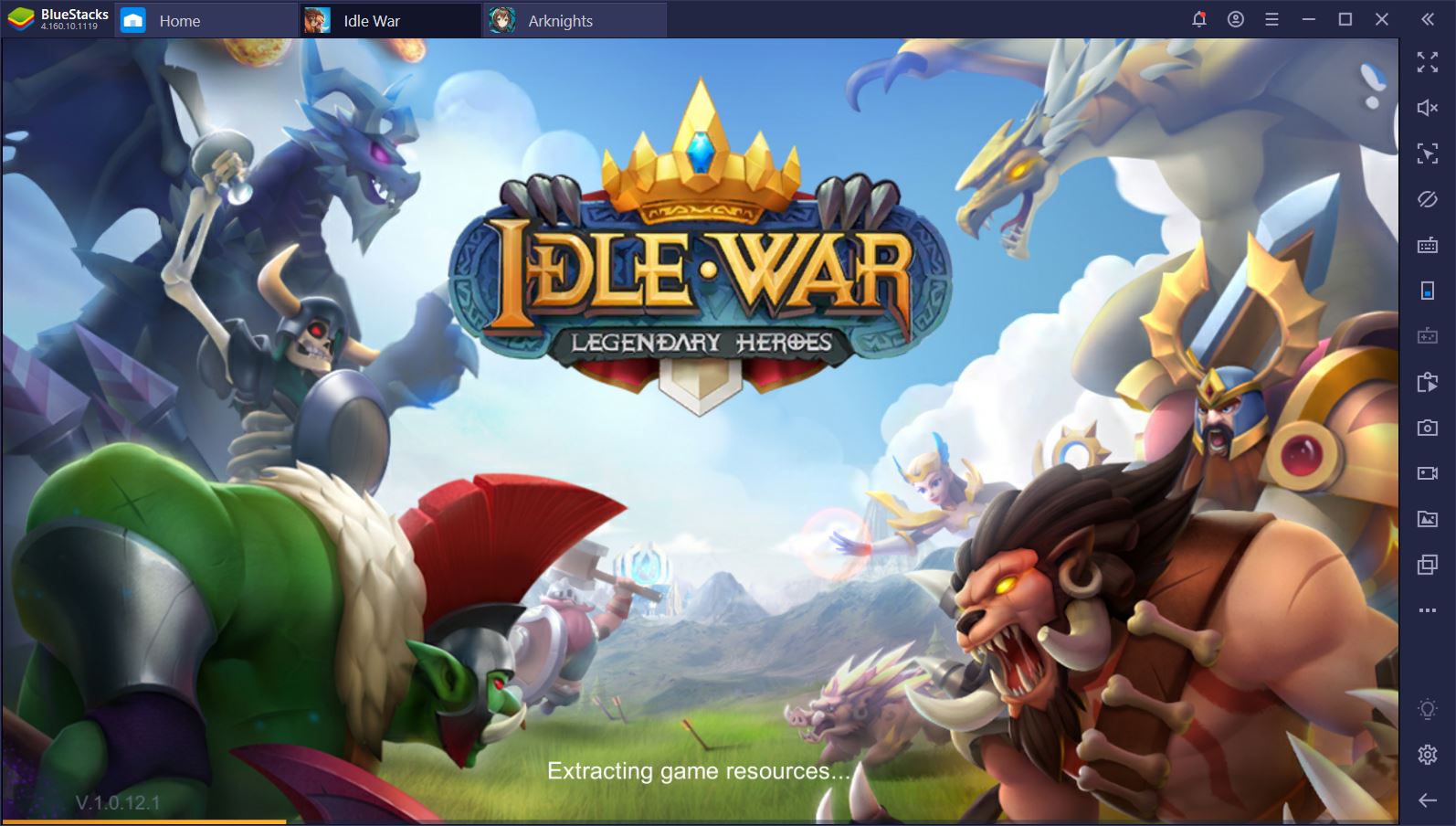 Before you follow our example, though, you might have a few questions. What exactly can you expect from this new idle game? Will it bring any innovative features to the table or is it just a rehash of the same-old, familiar recipe used to create games like Mobile Legends: Adventure and other similar releases? Well, there's good and bad news. You'll have to read on to find out.
A Gacha Game to the Core
Like most idle RPG games currently on the market, Idle War: Legendary Heroes relies heavily on a Gacha pull system. In short, your ultimate goal in this game is to put together a couple of great teams of heroes for different purposes. From PvP to campaign progression and resource farming, you need a good lineup in order to compete. How do you get the heroes for such a lineup? Basically, you give your soul to the RNG gods and hope that they send you a couple of super rare, 5- and 6-star characters in return.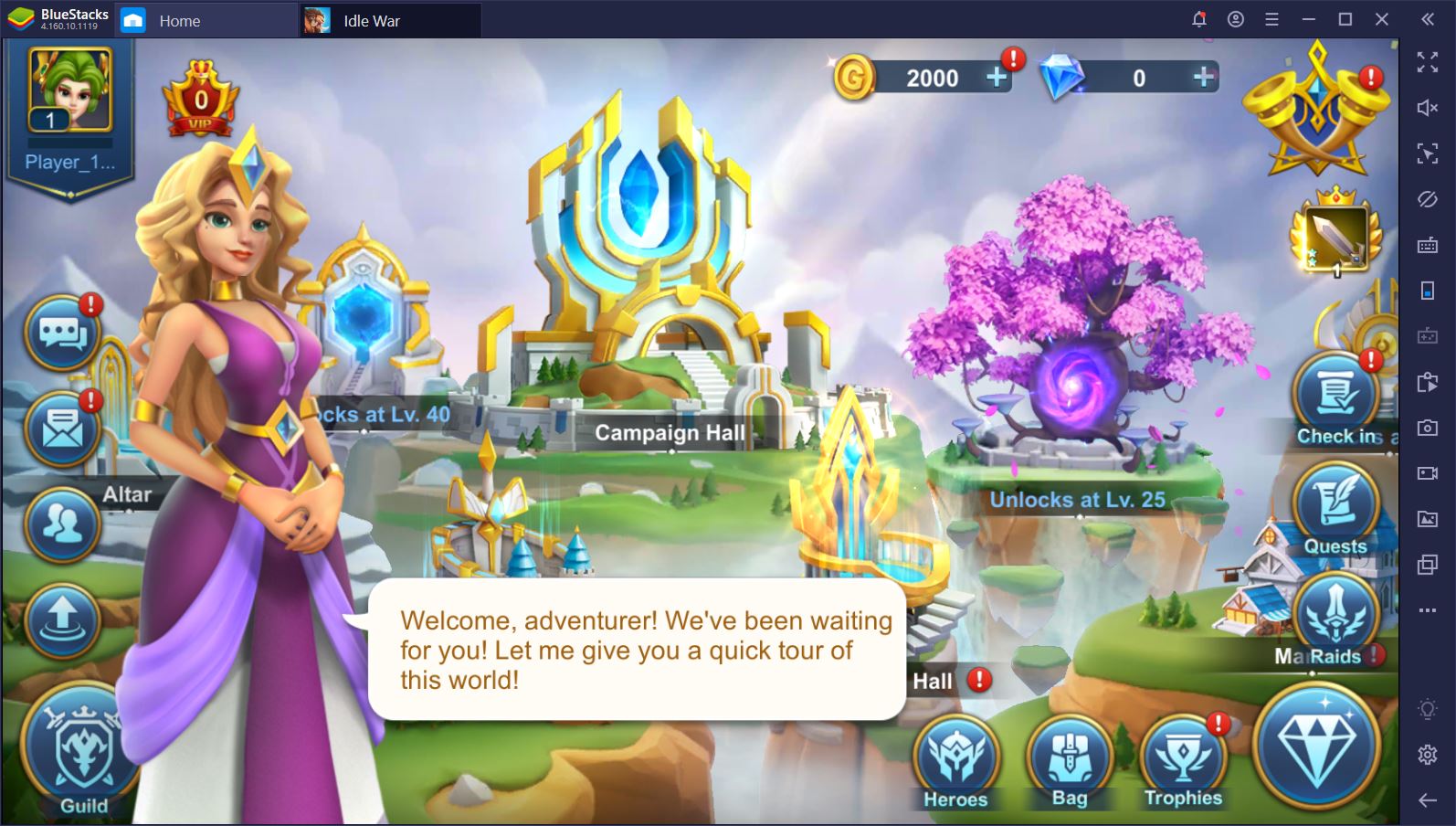 Unfortunately, the drop rate is not the most generous out there, nor is there a reliable pity mechanic for F2P players to benefit from. There are no guarantees that you will get a high rarity hero even after dozens of pulls, which can be disheartening for those who don't want to invest heavily into the game. You do get 10 Summoning Energy from each Heroic pull (paid for in premium currency), but it's only VIP 3 players that can exchange 1,000 of this resource for a random 5-star drop. For everyone else, it's tough luck.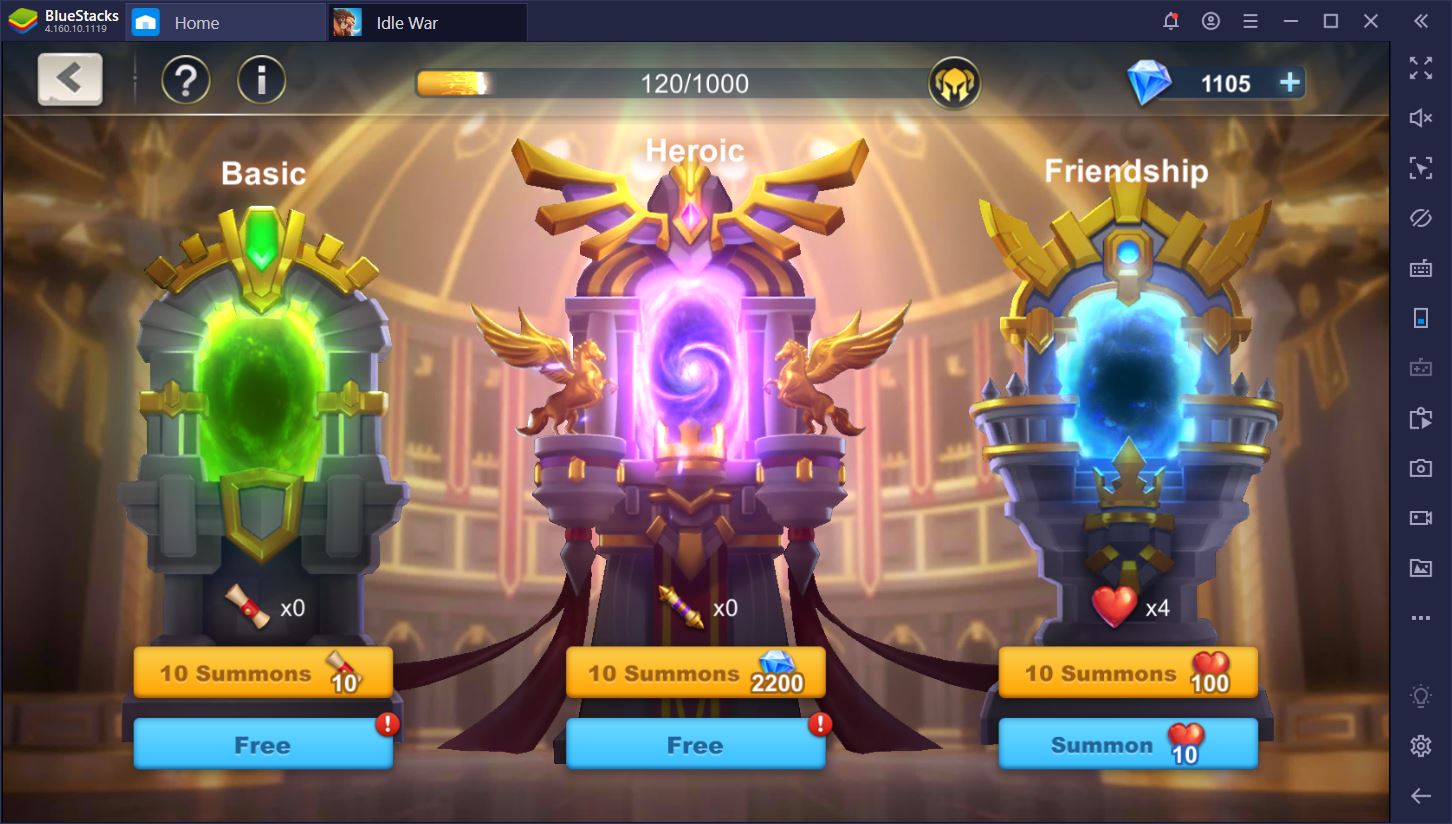 The other thing is that diamonds – the premium currency – are fairly rare. You need 2,200 for ten pulls, but can only make about 400 of them every day from repeatable tasks and event-related achievements. The only upside to the entire pull system is that every time you do land a 5-star (and even a 4-star) hero, it's an exhilarating experience: proof that the RNG gods are watching and have deemed you worthy!
Idle Combat with Tactical Options
Complaints about the Gacha drop rates aside, the heroes are pretty cool and combat can be interesting once you clear the first few campaign chapters. Regardless of whether you're playing (or even online, for that matter), your team of heroes valiantly fights foe after foe to accumulate resources such as gold, soul shards (for hero upgrades), event tokens, and gear. You can pick up the goodies at any time, but you should know that after 10 hours, your heroes can no longer store additional resources.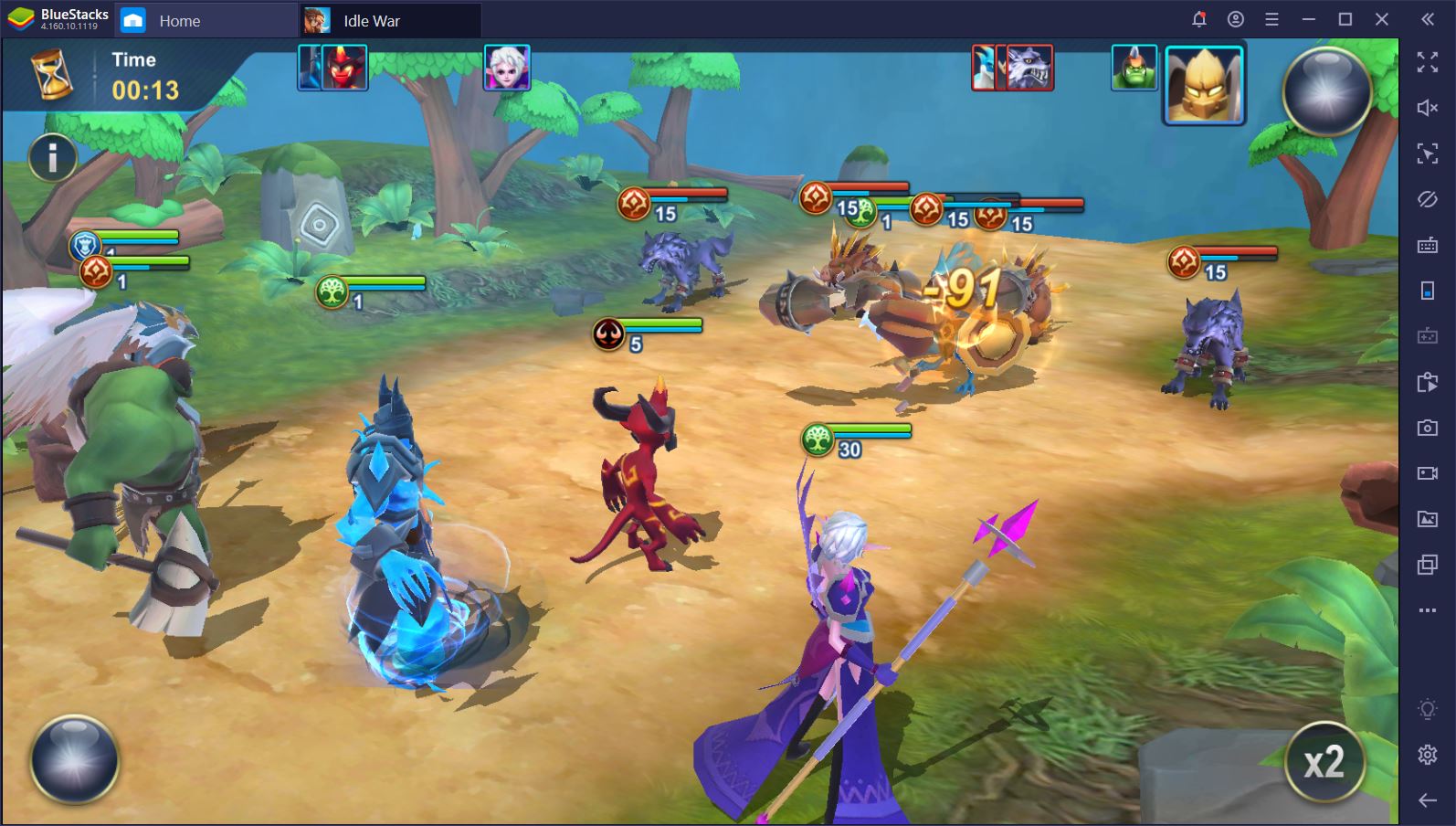 Still, checking in once every 10 hours for massive experience and materials is not a bad deal. The only disadvantage is that you will hit progression walls often and the only way to overcome them will be to wait for more resources to accumulate before you can upgrade your heroes further.
Each chapter will feature between 10 and 20 actual battles where you will need a team of up to 6 heroes to defeat the AI. We discuss the combat system at length in this guide, but for now, suffice it to say that even though you cannot control the actions of your heroes, you can tweak a number of tactical features prior to each battle. For example, if you know how your enemy prioritizes between your heroes, you can arrange them in such a way as to protect your most vulnerable damage dealers.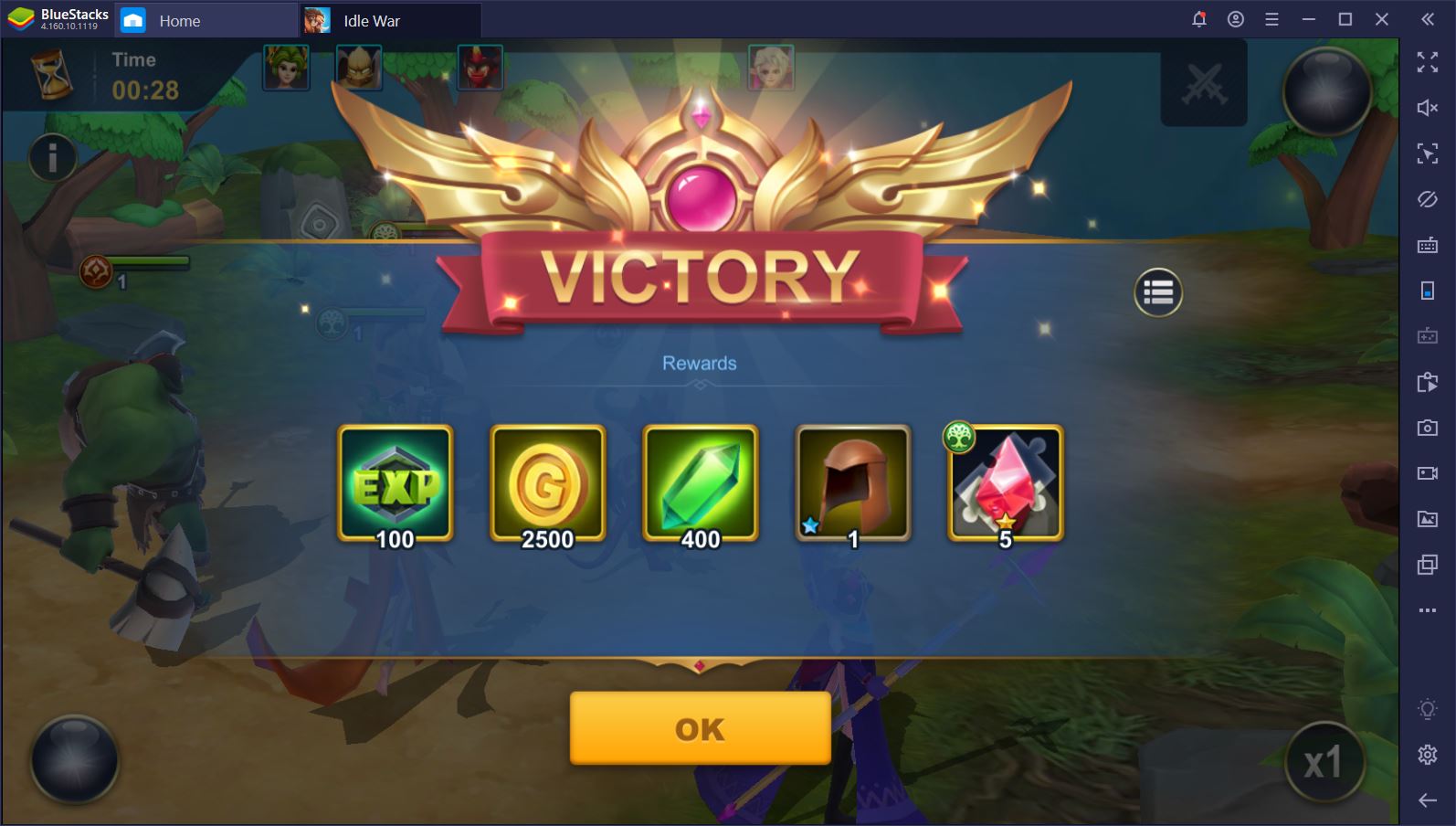 Plenty of Freebies for New Players
In its current form, Idle War: Legendary Heroes is not the most F2P-friendly mobile game – there's no two ways about it. However, the devs have tried to make up for this shortcoming by handing out a few special welcome gifts for new players.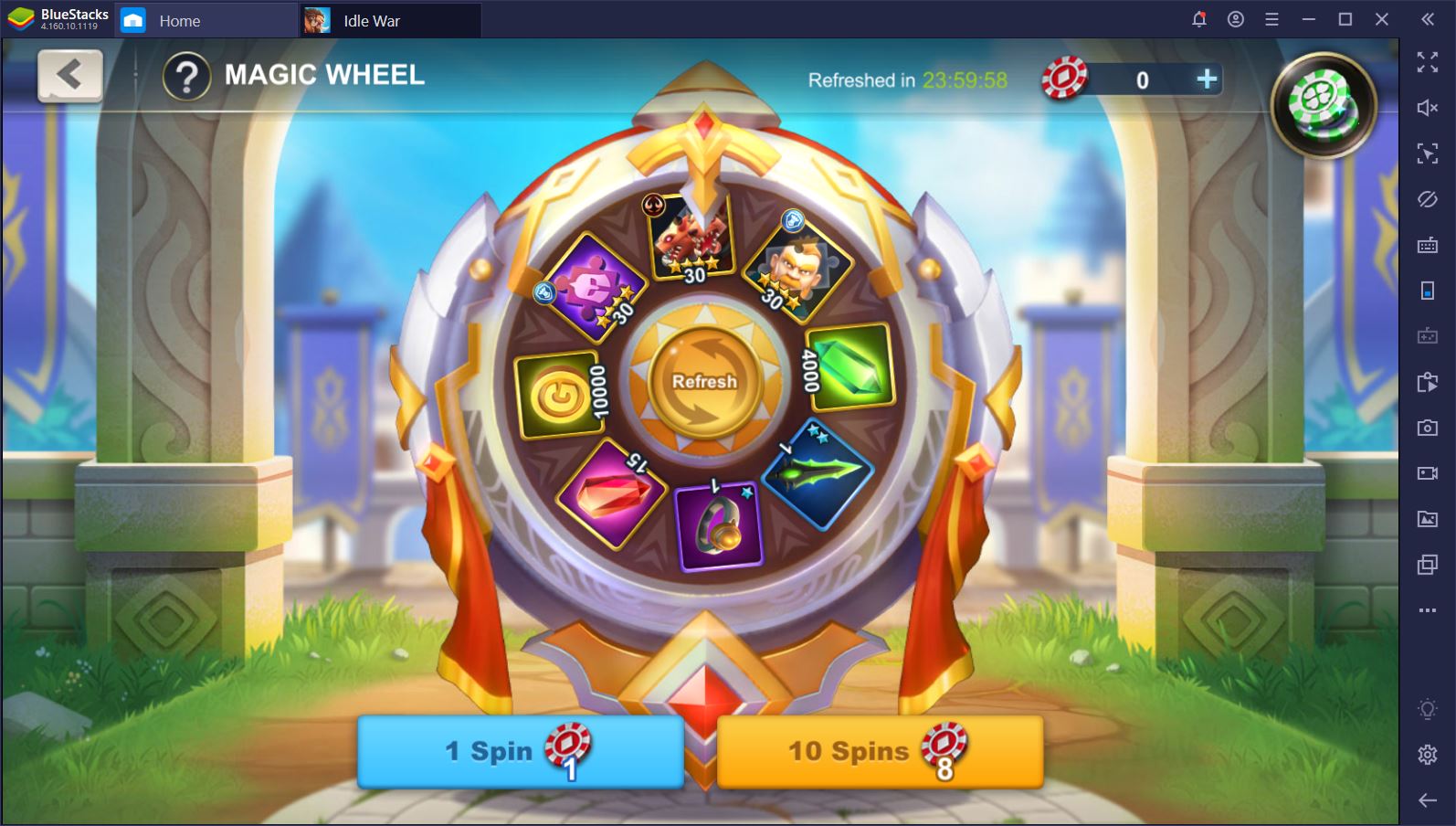 For example, just by staying online for a few hours during your first days on the game, you get gold, a few diamonds, and some 4-star hero shards for free. This won't seem like a lot once you've leveled up a decent team of heroes, but for starters, the rewards are important. Since you won't be getting any high rarity heroes from Gacha pulls, any other way to obtain 4- and 5-star characters is more than welcome. If you can't keep the game running on your phone for 3+ hours, you can always play Idle War: Legendary Heroes on PC with BlueStacks.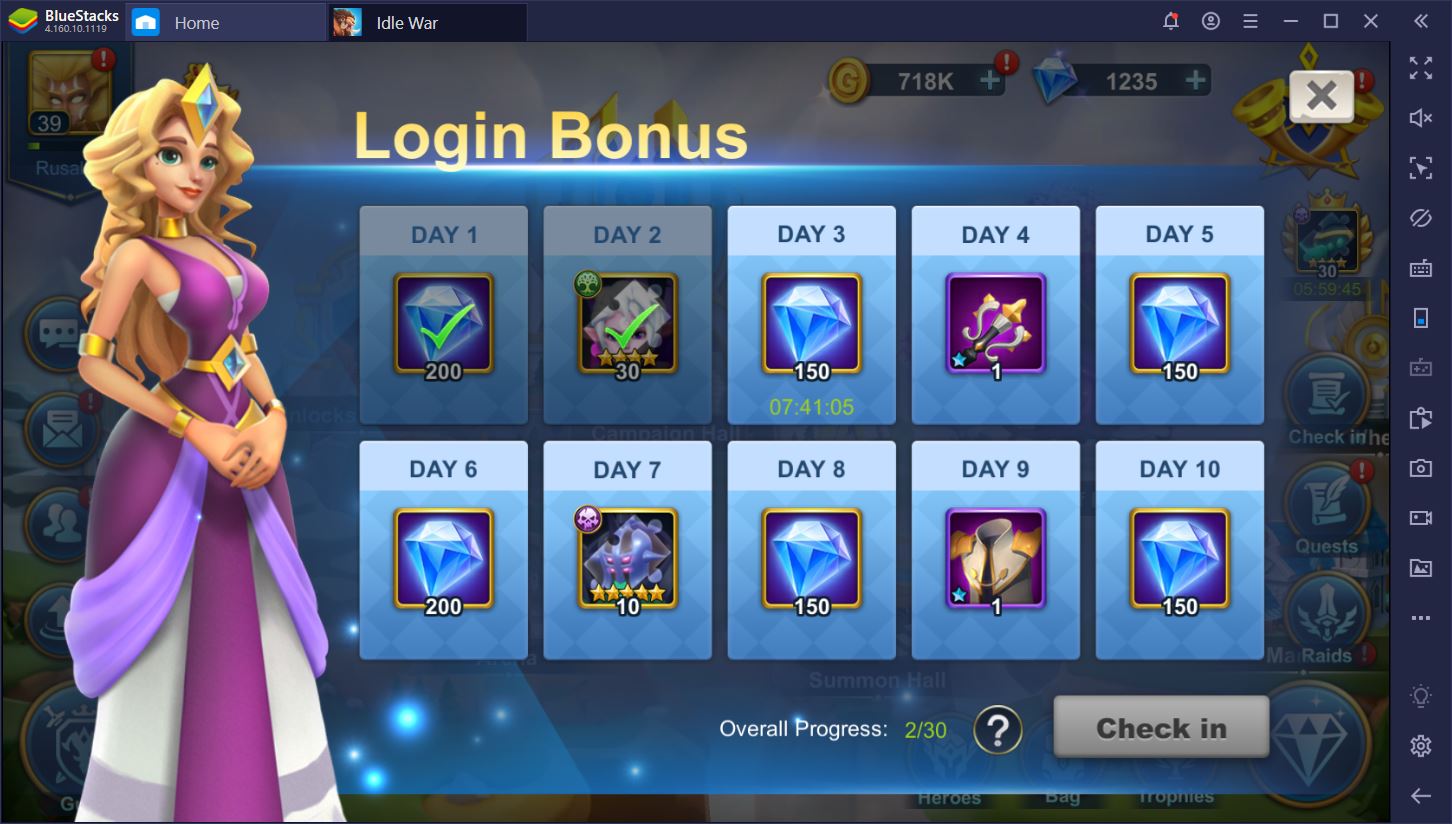 In addition to rewards for spending time online, the game also gives you plenty of other opportunities to get better heroes without spending a ton of diamonds. We mention them all in our list of tips and tricks for beginners, so make sure to check that out before you dive into the Summon Hall and never return!
Compete Against Others for Server-Wide Glory
What use is a fantastic-looking team if you can't boast about it to others? Not only can you display your heroes to other players in Idle War: LH, but you can use them to smack everyone else's teams in the different Arena modes. The campaign missions are fun and all, but at the end of the day, it's testing your composition and strategy against other players that offers the most excitement.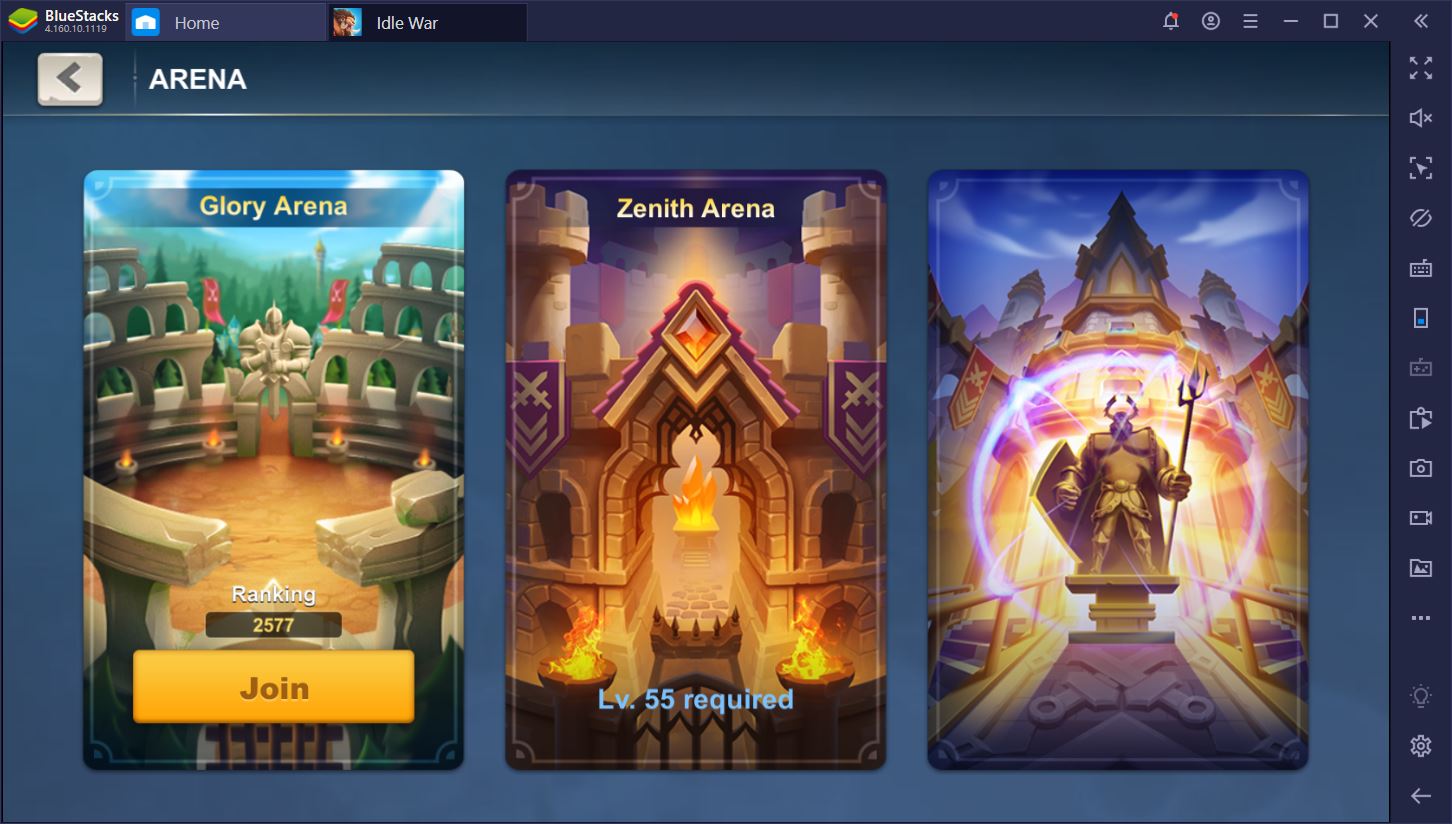 True, this is not a very fair competition for F2P players who have just started out in the game, but if you manage to put together a group of heroes that is good enough to clear the campaign, you'll definitely stand a fair chance in the Arena, regardless of whether you pay for your diamonds or not.
Otherwise, if you're not a big fan of PvP, you can always keep playing Idle War: LH for the events that take place weekly and that give you an increased chance to summon certain heroes. In other words, there's something for everyone in this new idle RPG. Does it innovate the genre in any significant way? Not in its current form. But if you've never tried one of these games before, you might as well give Idle War: Legendary Heroes a fair shot.