Game Guides
Idle War: Legendary Heroes – Tips and Tricks for Beginners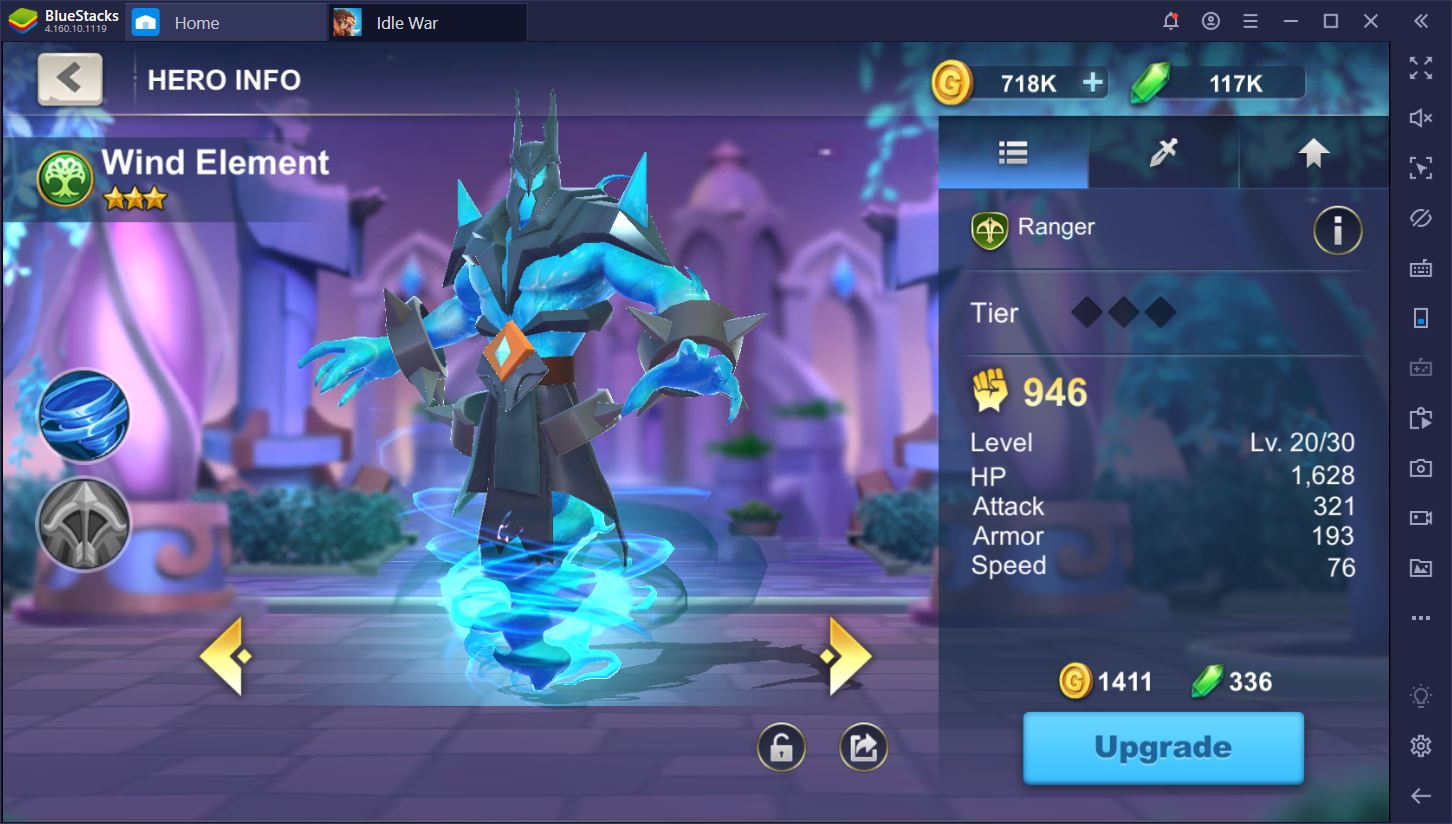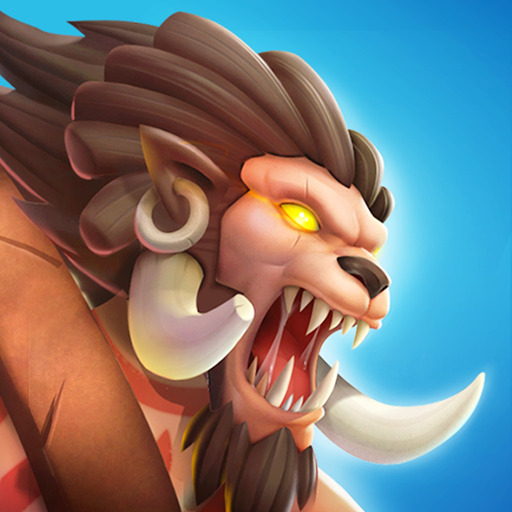 Idle War: Legendary Heroes is your typical idle RPG with core Gacha mechanics and plenty of events to keep you busy every day. If you've played a game like Aion: Legions of War or Mobile Legends: Adventure, you'll feel right at home with this new release. If, on the other hand, you're new to the genre, it might take you a couple of days to learn the ropes.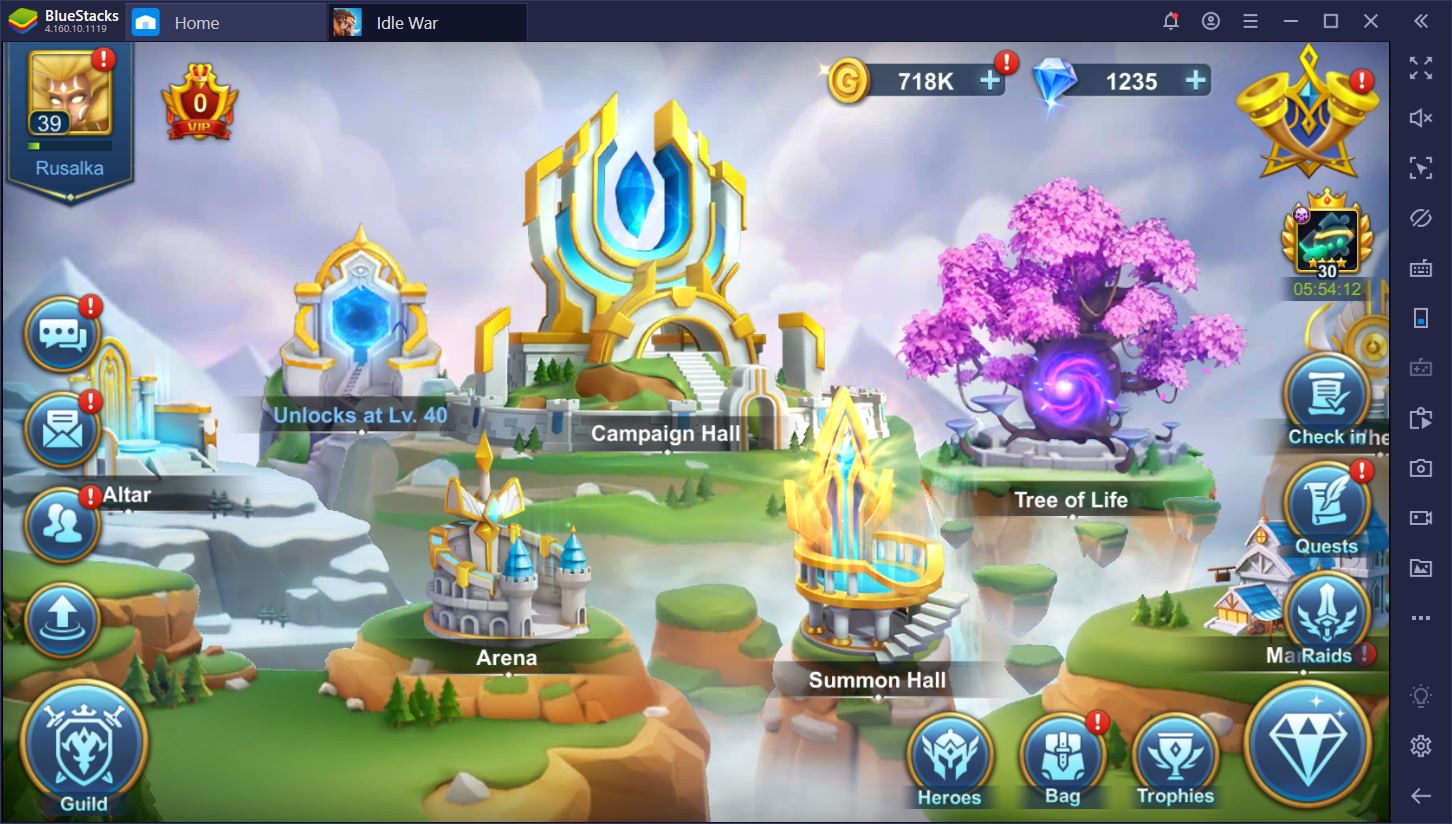 Now, you could go about it on a trial and error basis, but then you might have to reset your account later on, when you realize that you've wasted precious resources or could have gotten more from your first few days on the game. Alternatively, you can read these 7 essential tips and tricks before you start making big decisions and have a fantastic start on your first try.
Clear As Many Campaign Levels As Possible
Idle War: Legendary Heroes is not an energy-based game, which means that your actions in the game will never be limited by a lack of energy (or similar resource). You should take advantage of this freedom by taking on as many campaign levels as your heroes allow. You might not make it far with 1-, 2-, and 3-star heroes and, as we've already pointed out in our review of the game, your first Gacha pulls are unlikely to land you anything better.
Fortunately, there are a few other ways to obtain good characters and get a head start on your campaign:
For instance, you get a 5-star Priest whose main ability deals a ton of damage

and

heals a party member simply by linking your account to Facebook or Google.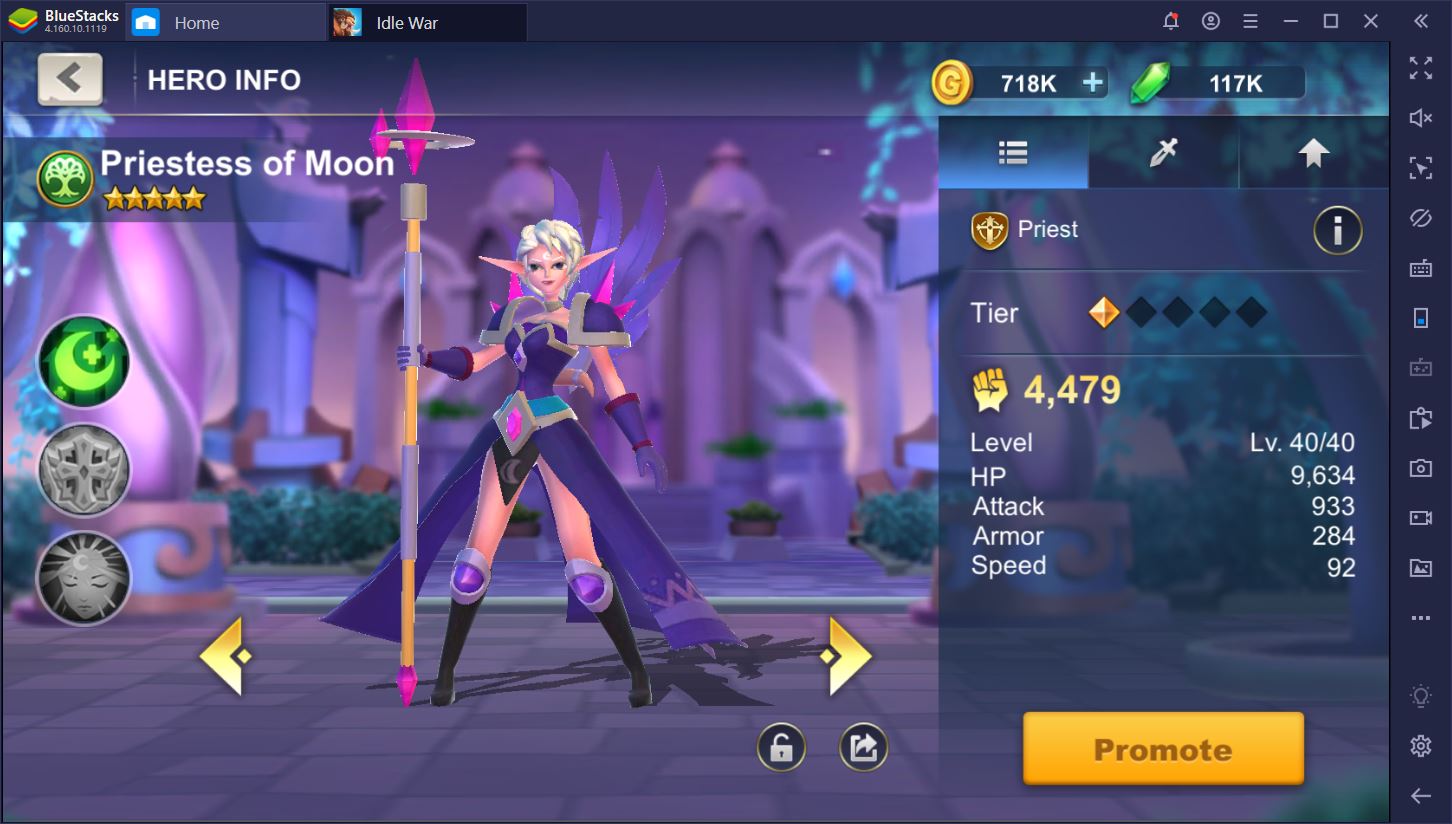 A 4-star Warrior that is fairly tanky and deals AoE damage can be yours if you stay online for just over an hour.

Getting to level 20 will give you a 4-star Assassin that can destroy the enemy backline.

Finally, you can summon a 5-star Mage with excellent DPS after logging in for 30 days. Granted, the Mage will take longer to obtain, but the wait will be worth it.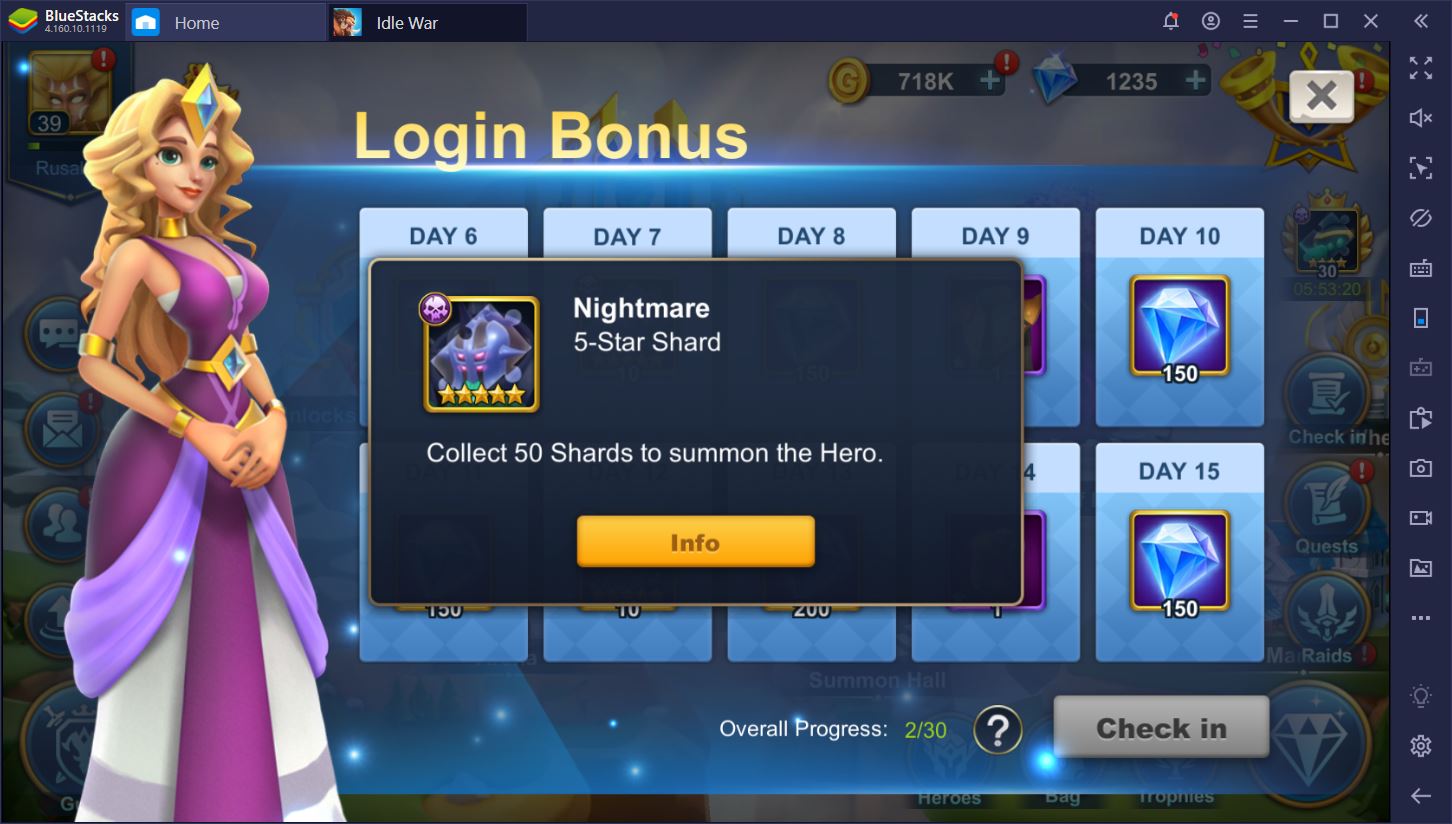 With these heroes by your side, you should be able to make it much further in the campaign. You should advance towards a new chapter whenever this is possible because this will increase the rewards you get from the idle battler.
Don't Waste Your Resources on 3-Star Heroes
When you realize that the game won't give you any good heroes during your first Gacha pulls, you might be tempted to level up a bunch of weak characters just to be able to progress through the campaign. But you don't have to.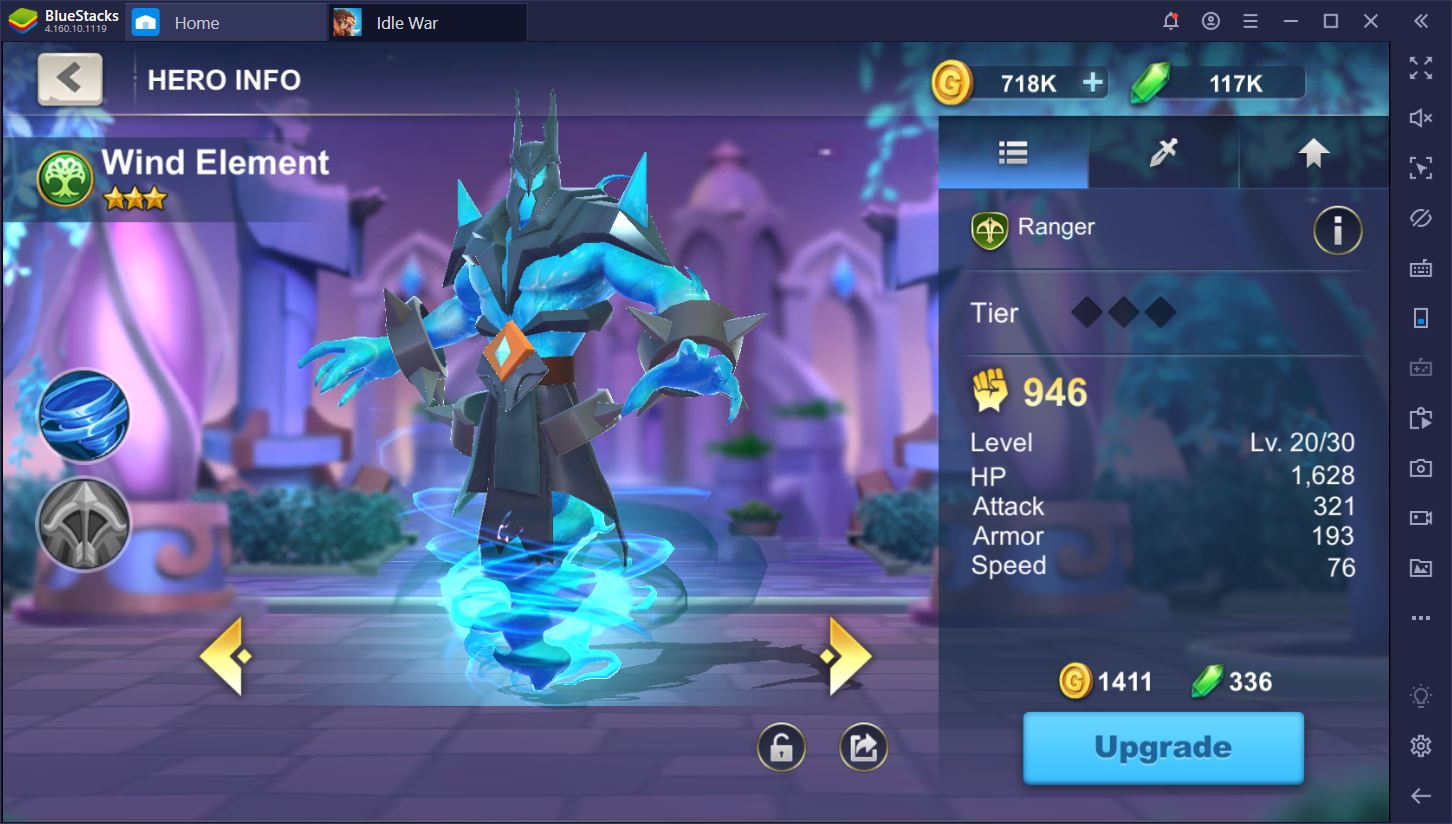 Provided that you've followed our first tip, you should have one 5-star and two 4-star heroes already. Keep your resources exclusively for them because even though you might use 3-star characters to complete your lineup of six, you only need to keep levelling 3-4 of your heroes to push through campaign chapters. Low rarity characters will soon be replaced anyway.
Don't Sacrifice Your 1- or 2-Star Heroes Right Away
While you shouldn't go ahead and level your tiny 1-star Golem, you shouldn't throw him on the Alter either, at least not during your first few days on the game.
Initially, you will have very few heroes to work with, but you will need more than a dozen to complete all Tavern quests at the same time. Low-rarity characters may be worthless in actual combat, but they're just as efficient as their superior counterparts when it comes to running errands.
Keep Up with Weekly Events
Events in Idle War: LH usually last for 6-7 days and basically ask you to do regular things, such as summoning heroes or completing tavern quests. The trick is to perform event-specific actions only when the respective events are running.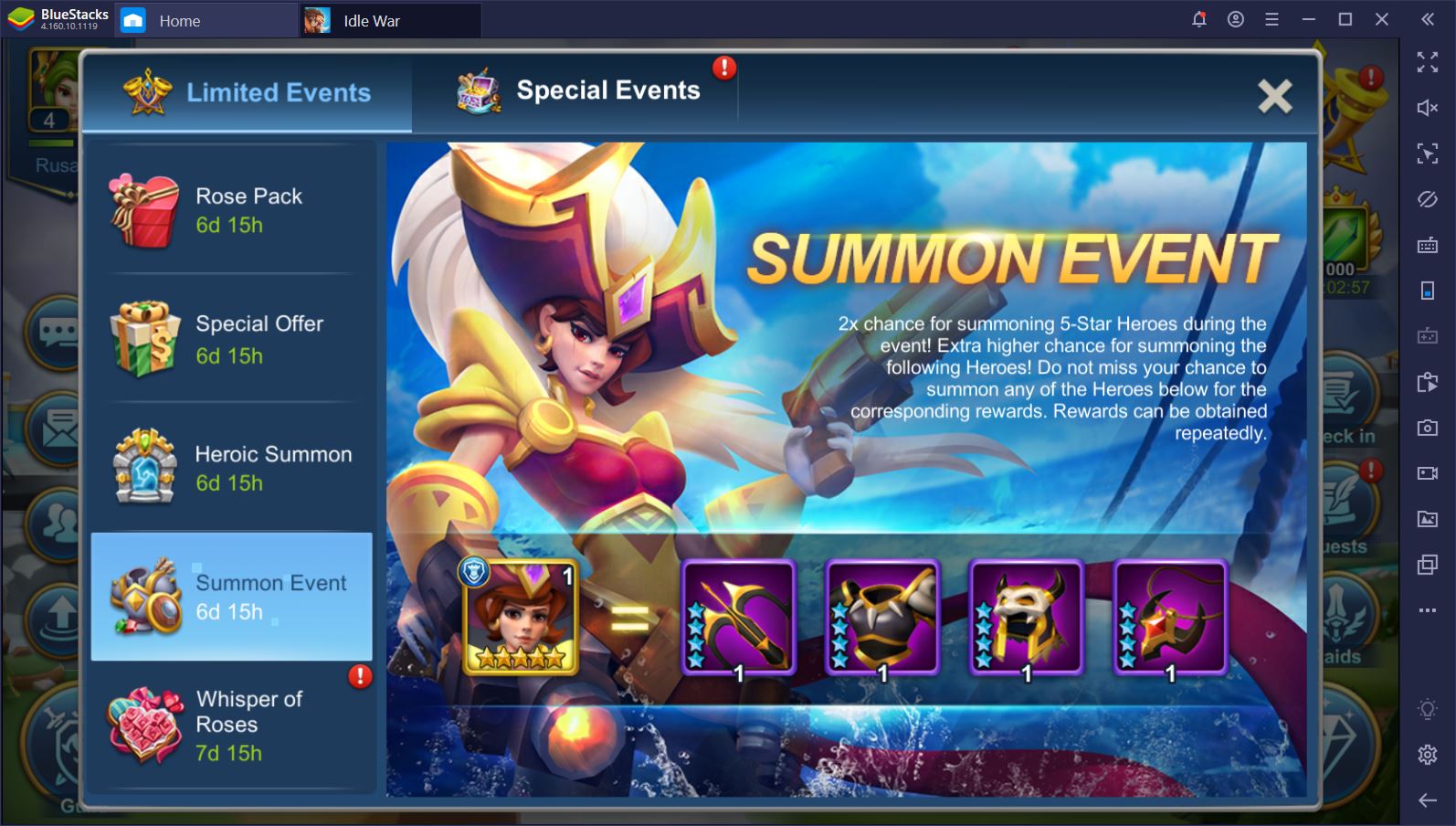 For example, you might want to wait for a summoning event before you spend all of your diamonds in the Summoning Hall. If you do this at the right time, you can get extra resources, some of your diamonds back, as well as unique heroes.
Use the Smithy to Forge Better Equipment
Equipment might not be your main concern to begin with, but good-quality pieces of gear can actually improve a hero's CP by the hundreds.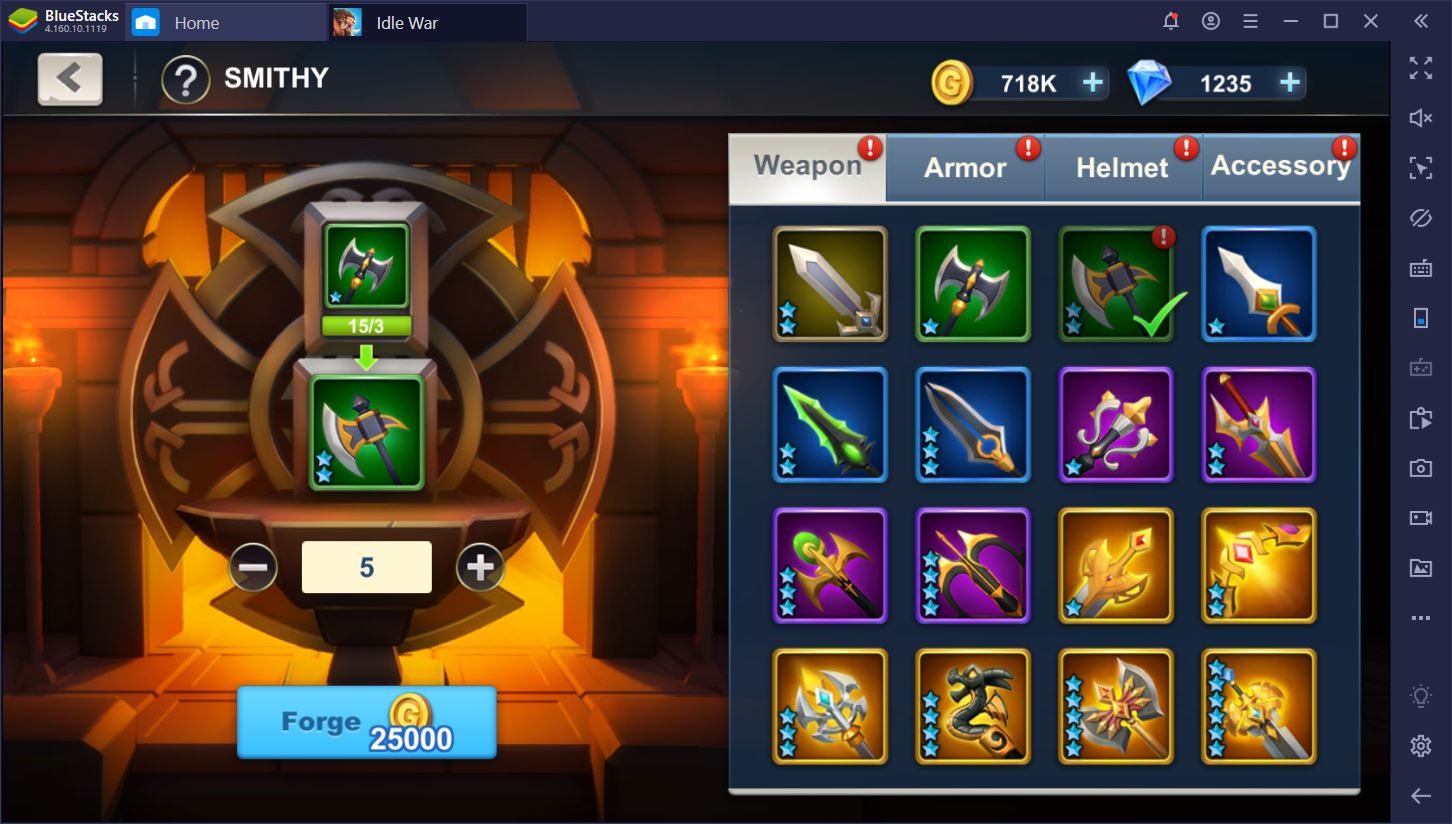 At first, you'll probably use most of the items you get to equip your characters, but once you've clothed all of your heroes, you can use extra gear at the forge. Here, you can combine three pieces of the same type (weapons, for example) to craft an item of a higher rarity.
Pick Up Your Idle Rewards Every 10 Hours
Your heroes keep "battling" enemies in your current campaign chapter even when you're not playing, but they can't do it forever if you don't check up on them. After 10 hours, resources are no longer accumulated, so you should try to log in at regular intervals to continue to farm at an optimal rate.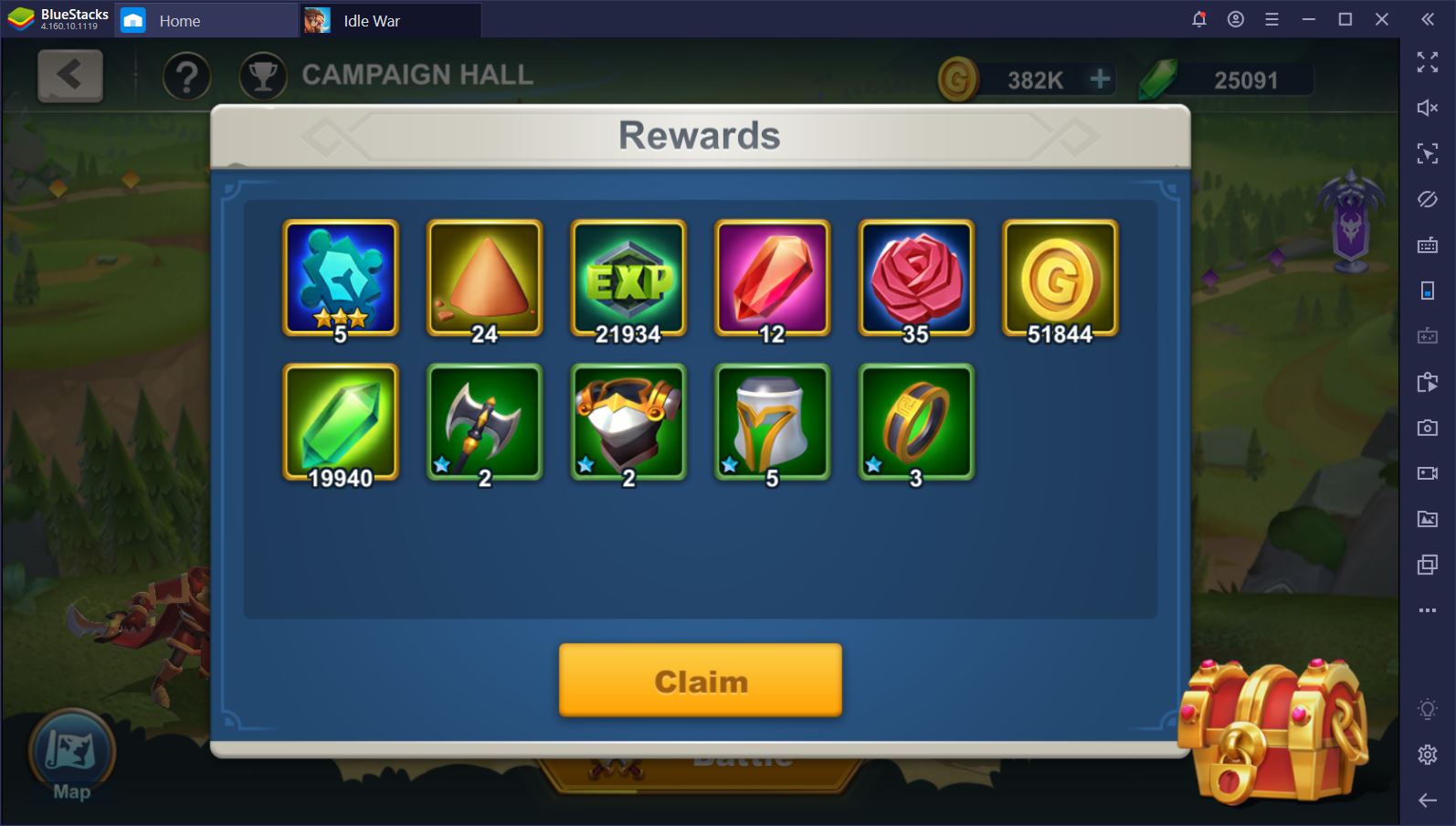 Don't Forget to Make Friends
There are a couple of reasons why you should play Idle War: LH with others, rather than on your own. To begin with, making friends allows you to send and receive Hearts, which you can then use for summons that might land you a 2- to 5-star hero.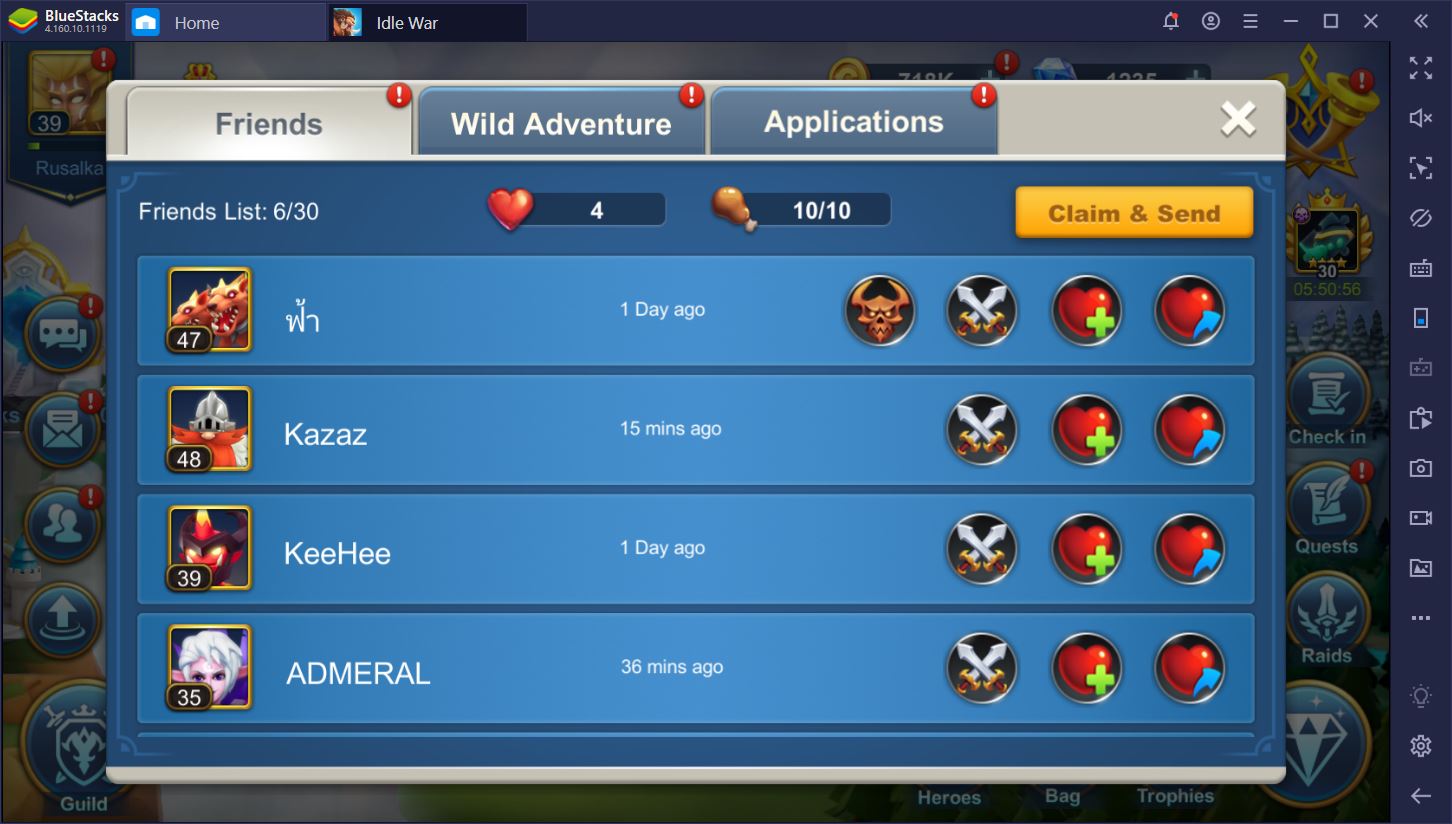 Secondly, since the game is still in early beta, there aren't too many guilds to choose from on each server. As such, it might be difficult to find an active group of people unless you decide to spend 500 diamonds to create a guild yourself. Chatting with your friends or with other people on the global channel could get you an invite to the right guild. This will then give you the opportunity to contribute to guild raids, as well as gather guild points and buy useful materials in the guild store.
That's it! These are the things that you absolutely must know before you start playing Idle War: Legendary Heroes. You might have noticed that we did not include any combat-related tips, but don't worry. We have everything covered in our guide to battles, which we wholeheartedly recommend to all players who are new to this genre.