App Reviews
Might & Magic: Era of Chaos Review and Impressions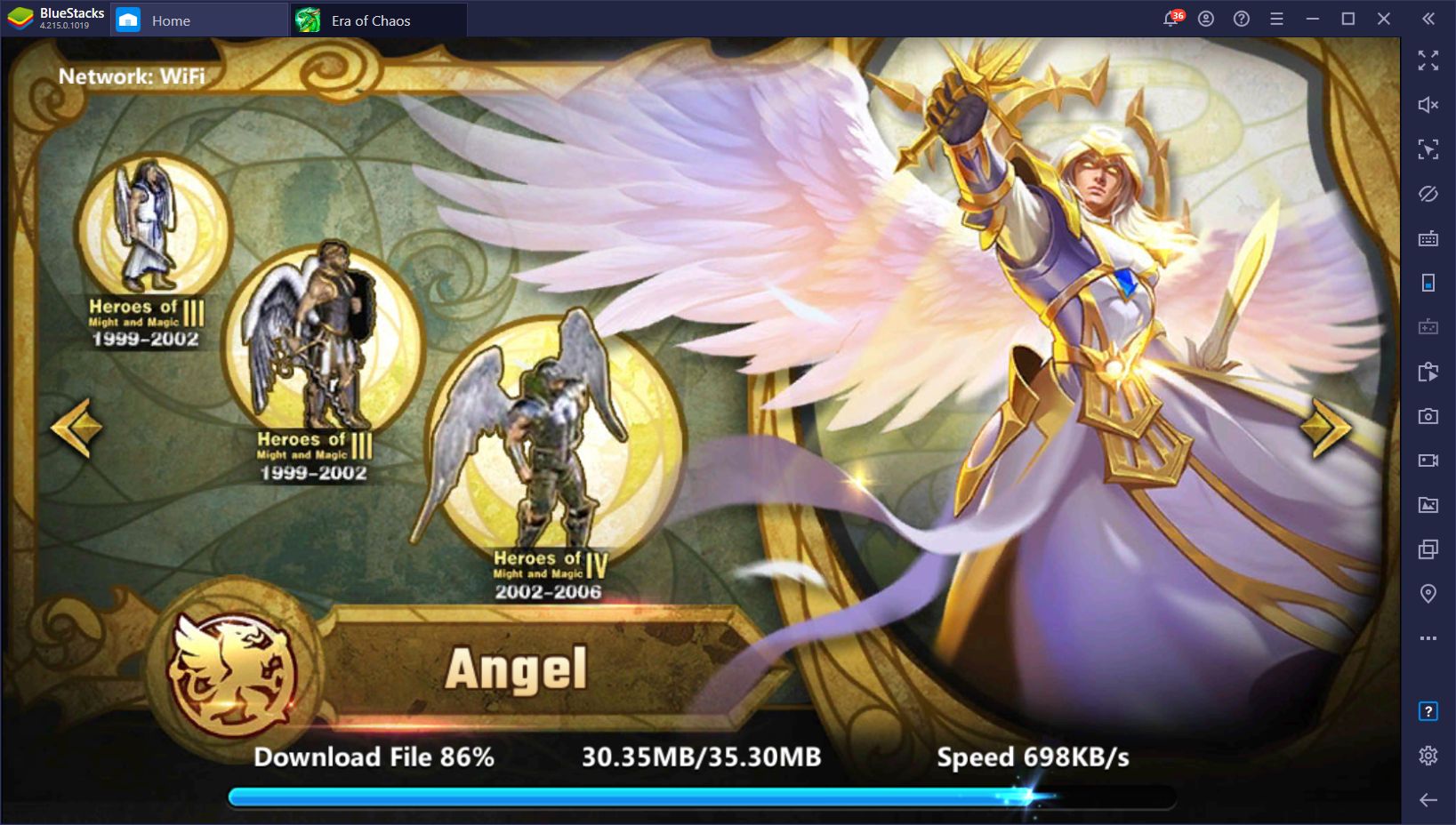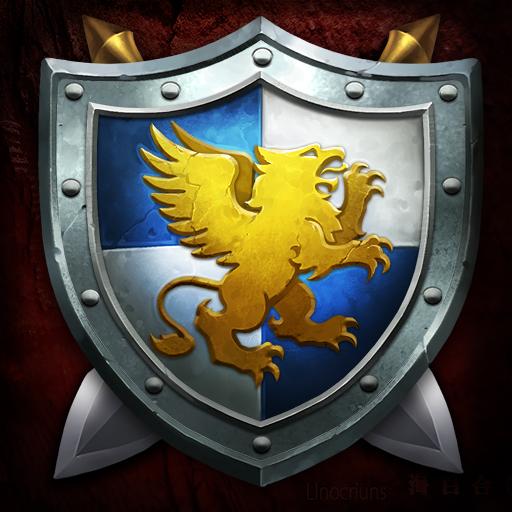 Heroes of Might and Magic is a franchise we hold near and dear to our hearts. We started off playing HoMM 3 on PC ages ago, and this was one of our defining strategy games of our youth. The blend of turn-based exploration and city building, coupled with the high-fantasy setting filled with mythical beasts and mysterious lands made this one of the best strategy games we played growing up.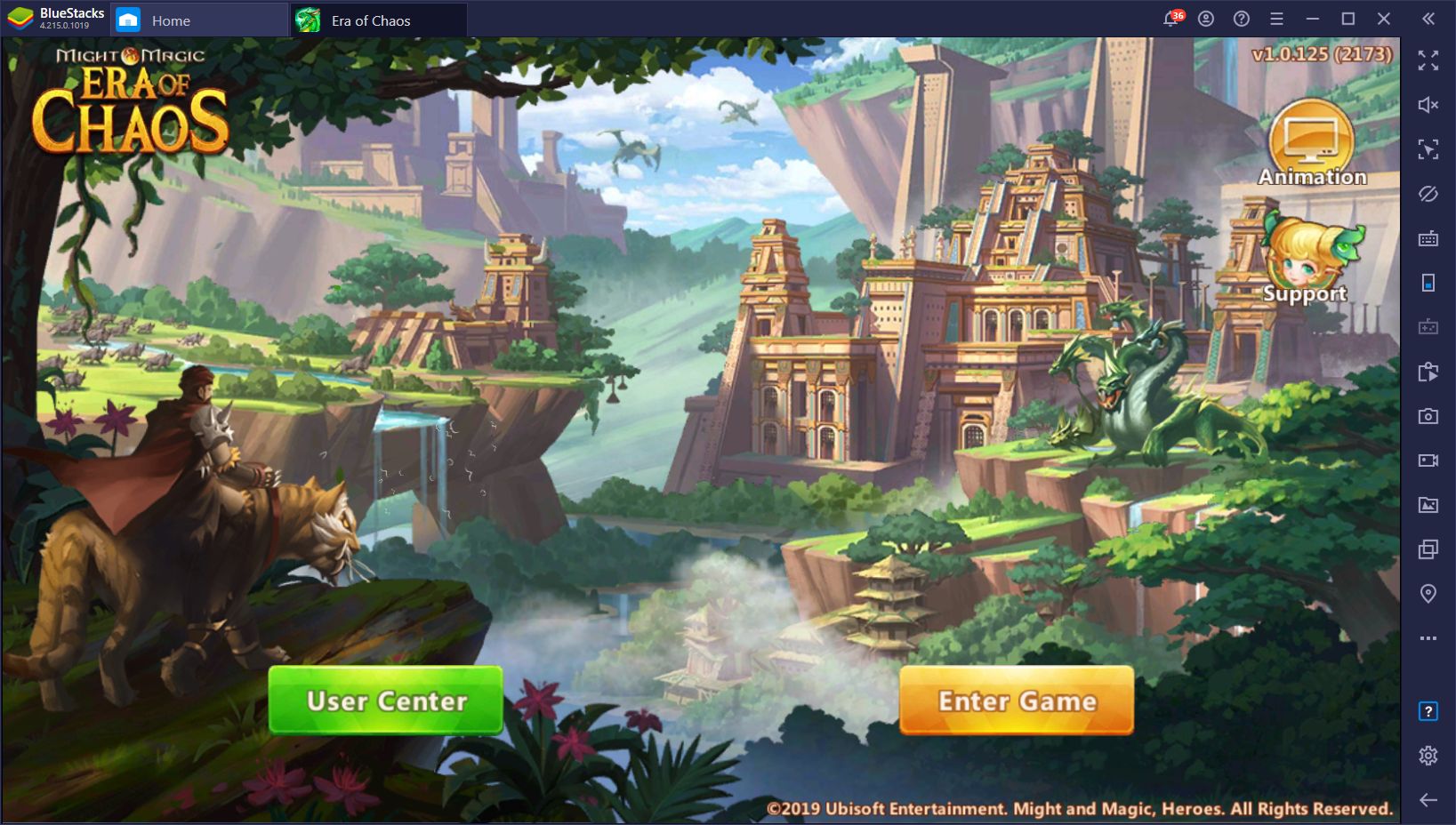 This is the main reason why, when we heard that Might and Magic was getting a mobile adaptation, we definitely had to take a look. And after learning that the newest instalment, Era of Chaos, was based on HoMM 3, we got even more excited since this, in our opinion, is one of the best entries in the series. Sure, while 6 and 7 offered much better graphics and quality of life features, Heroes of Might and Magic 3 had the best multiplayer scene and balance, and we had a much better time with it, overall.
Now, Might and Magic: Era of Chaos just released a few days and we're thrilled to give it a go. And if you're just as excited as us, then you won't want to miss it, either. In fact, if you're a fan of RPG games, in general, we strongly suggest going to our App Center and looking for this game so you can enjoy Era of Chaos on PC with BlueStacks. Regardless, if for any reason you can't play it just now, we'll do our best to cover most of what you can find in this game through this review, so read on!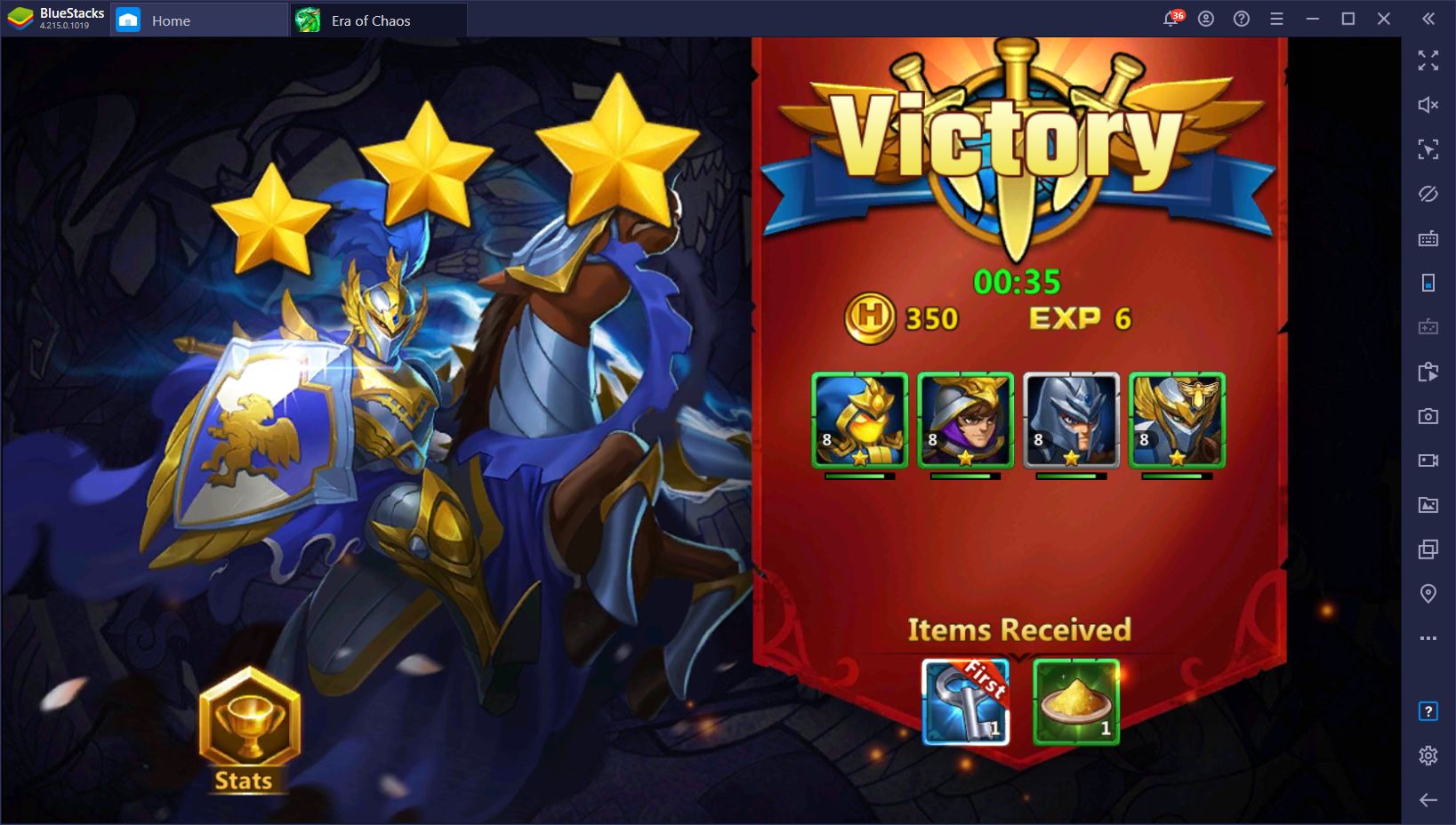 Strategic Formation-Based Battles
As a mobile game, we expect Era of Chaos to feature some big departures from its predecessors. After all, we can't spend hours, or even days, in a single match like we did with the PC games.
The first big difference is in the combat system. Instead of turn-based battles on grids, like chess, your units automatically charge and attack the enemy as soon as the fights start. This means that most of the battles take place automatically, without player input. However, as the fight goes on, you'll start to gain mana that you can use for unleashing several different spells, some of which can turn the tide of any battle. You'll unlock more spells as you progress through the game.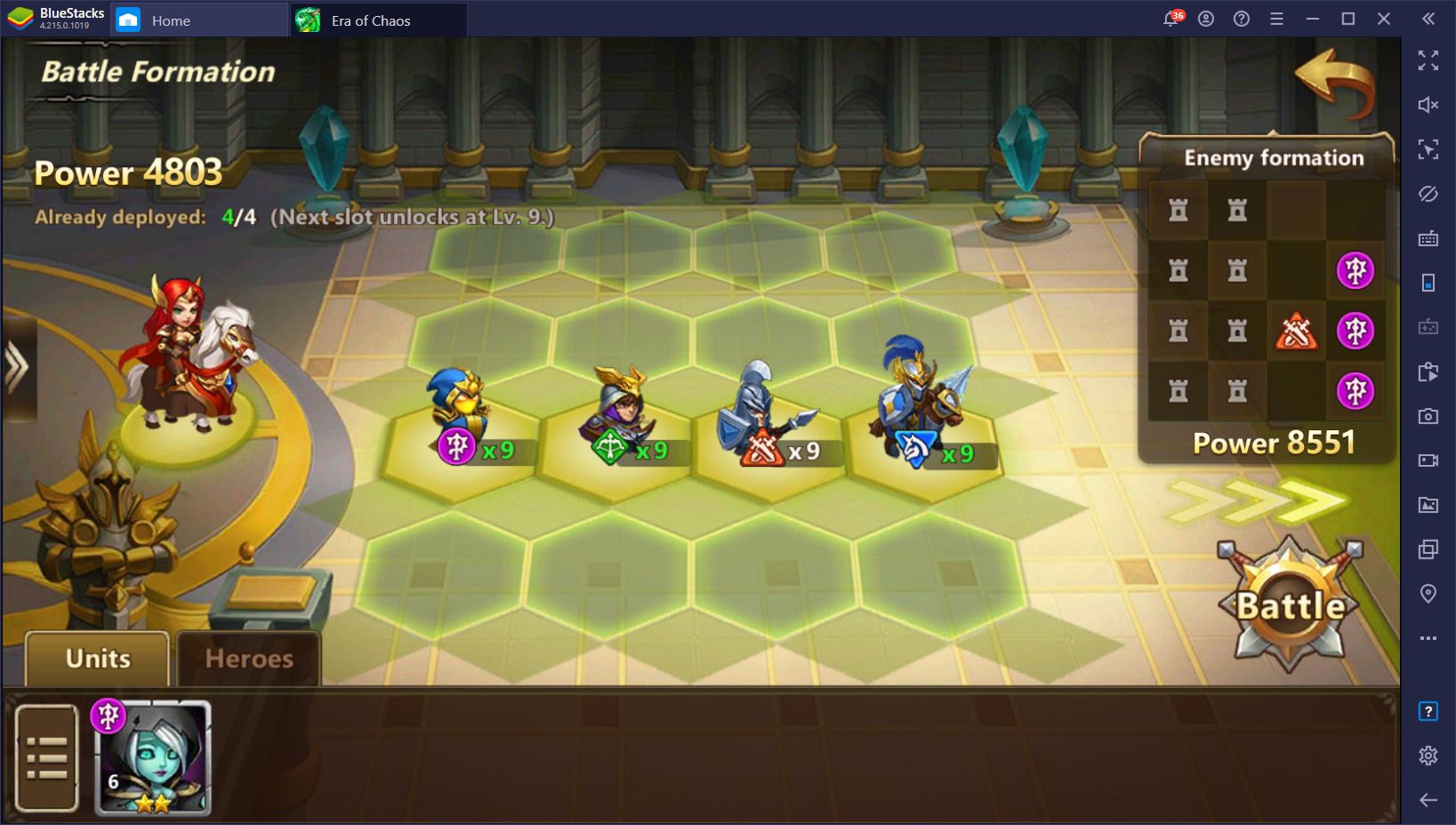 One of the most important parts of the combat in Era of Chaos, however, is the formation system. You can arrange your units into different positions, which will dramatically affect their performance against certain enemies. However, positioning your units is not always straightforward since most units can only occupy specific spots within your formation. In this sense, some units can be placed anywhere, while others can only be set in the back rows, behind everyone else. Moreover, the position of your units will often affect who they will engage in battle first. In some cases, you can set your chargers to run right past holes in the enemy formation, and attack the squishy enemies in the back rows first.
The best players in this game will take the time to study the enemy formation, and arrange their own troops in a way that allows defeating them with minimal losses.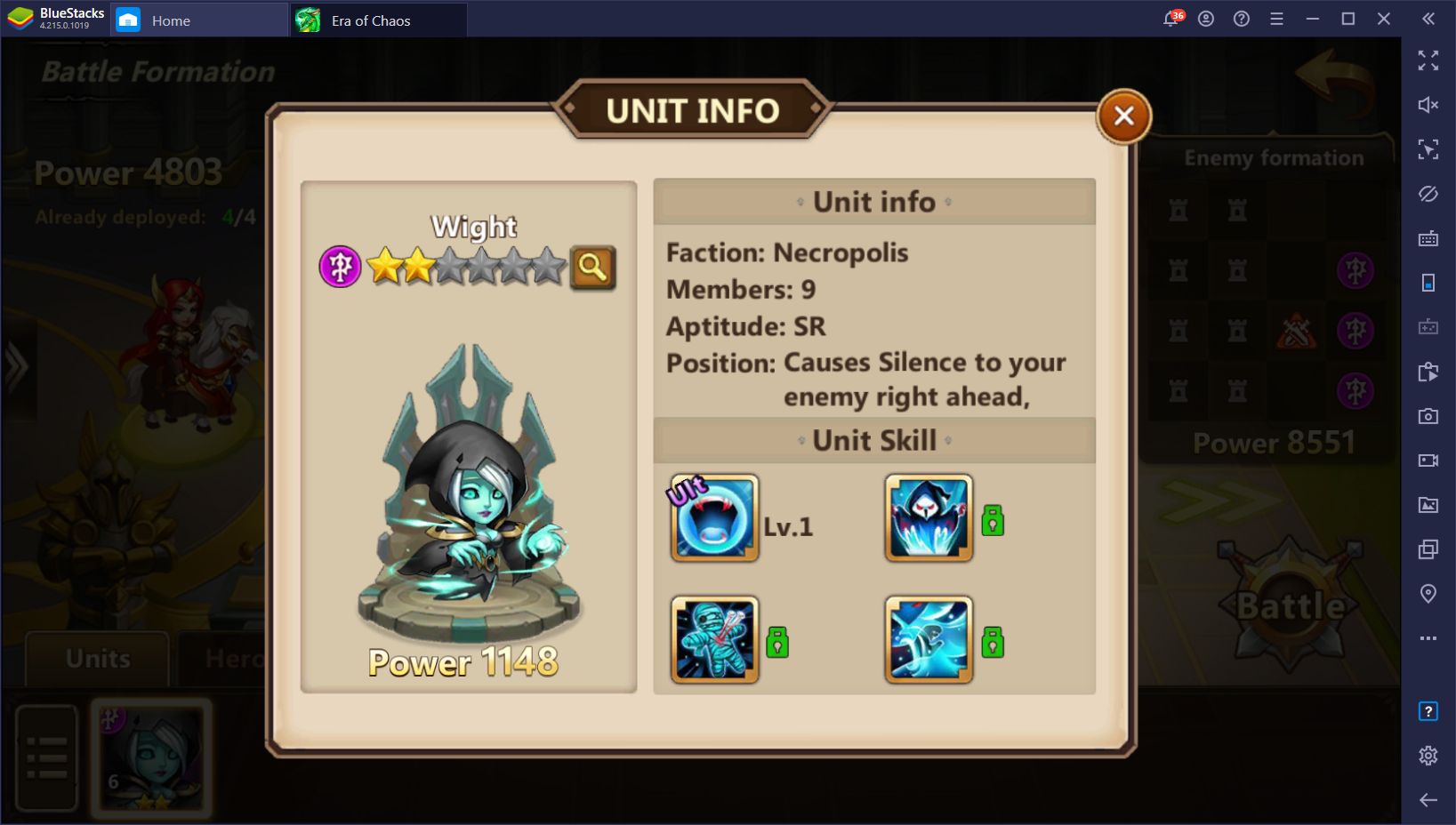 Explore Every Corner of Erathia
Those who enjoyed HoMM 3 will find a familiar sight in Era of Chaos as they will revisit the Kingdom of Erathia, with a brand new coat of paint. In fact, we're not very sure since we just started and the characters and events are a bit different here, but we think the story here is a retelling of the one in the aforementioned PC game, which starts with Catherine Ironfist landing in Erathia and slowly establishing order and driving the invaders that attacked after her father, King Nicolas Gryphonheart, was assassinated.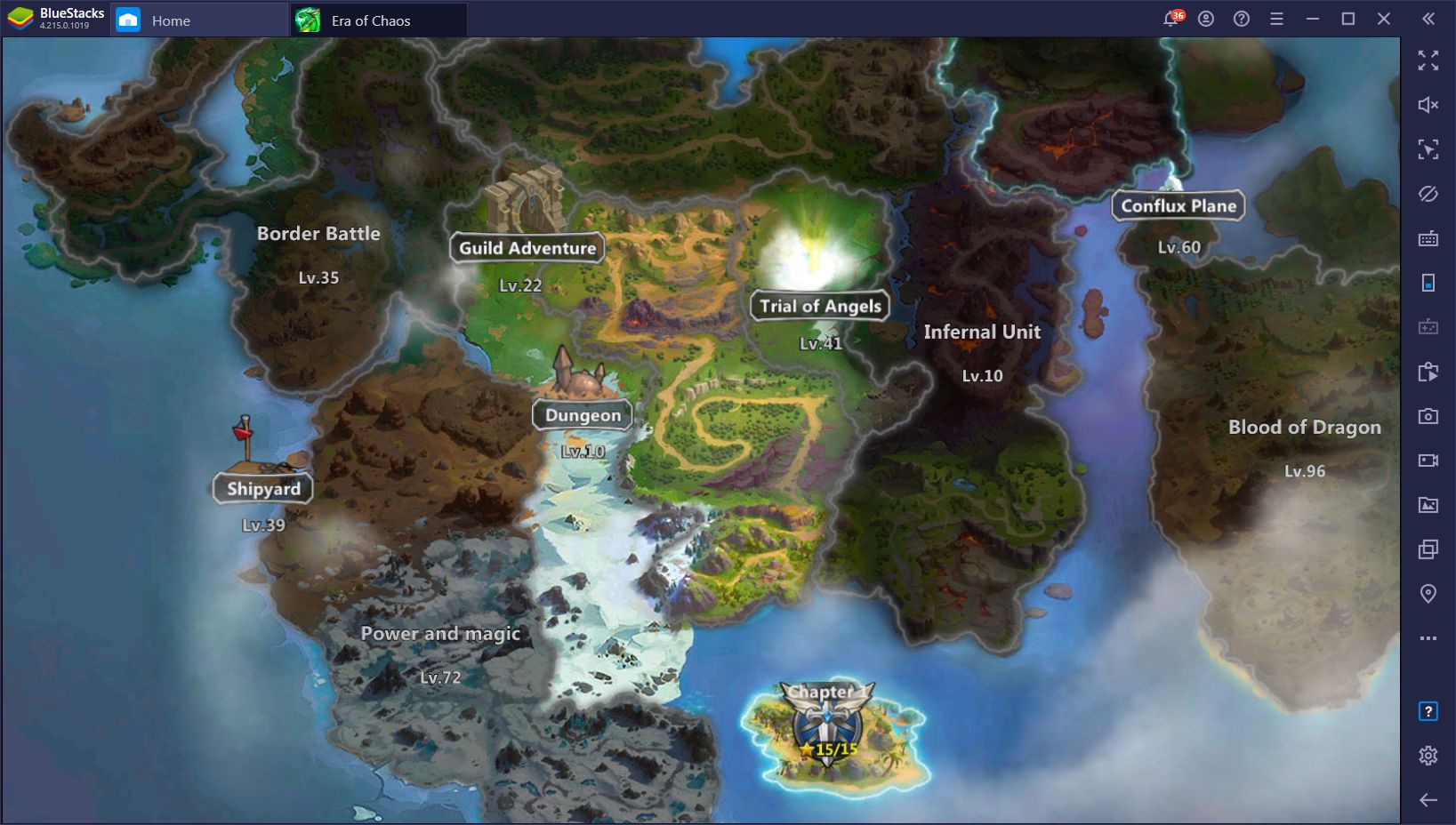 The main game is played in levels that you progressively unlock as you complete more battles. These levels will take you to many corners of the kingdom and will pít you against many different enemies, including engaging them both in open fields, as well as by besieging their castles and fortresses.
Throughout your travels, you'll come across familiar buildings and sights such as mercenary camps, stables, creature dens, monasteries, and many more, all of which have plenty of prizes within, waiting for the ones brave enough to subdue their guardians and claim them. While Era of Chaos is lacking a bit in the "open" aspect of its predecessors, it offers plenty of fanservice for long-time fans of the series. And if you're not a fan, the world is still interesting enough to stand on its own two feet, which is awesome.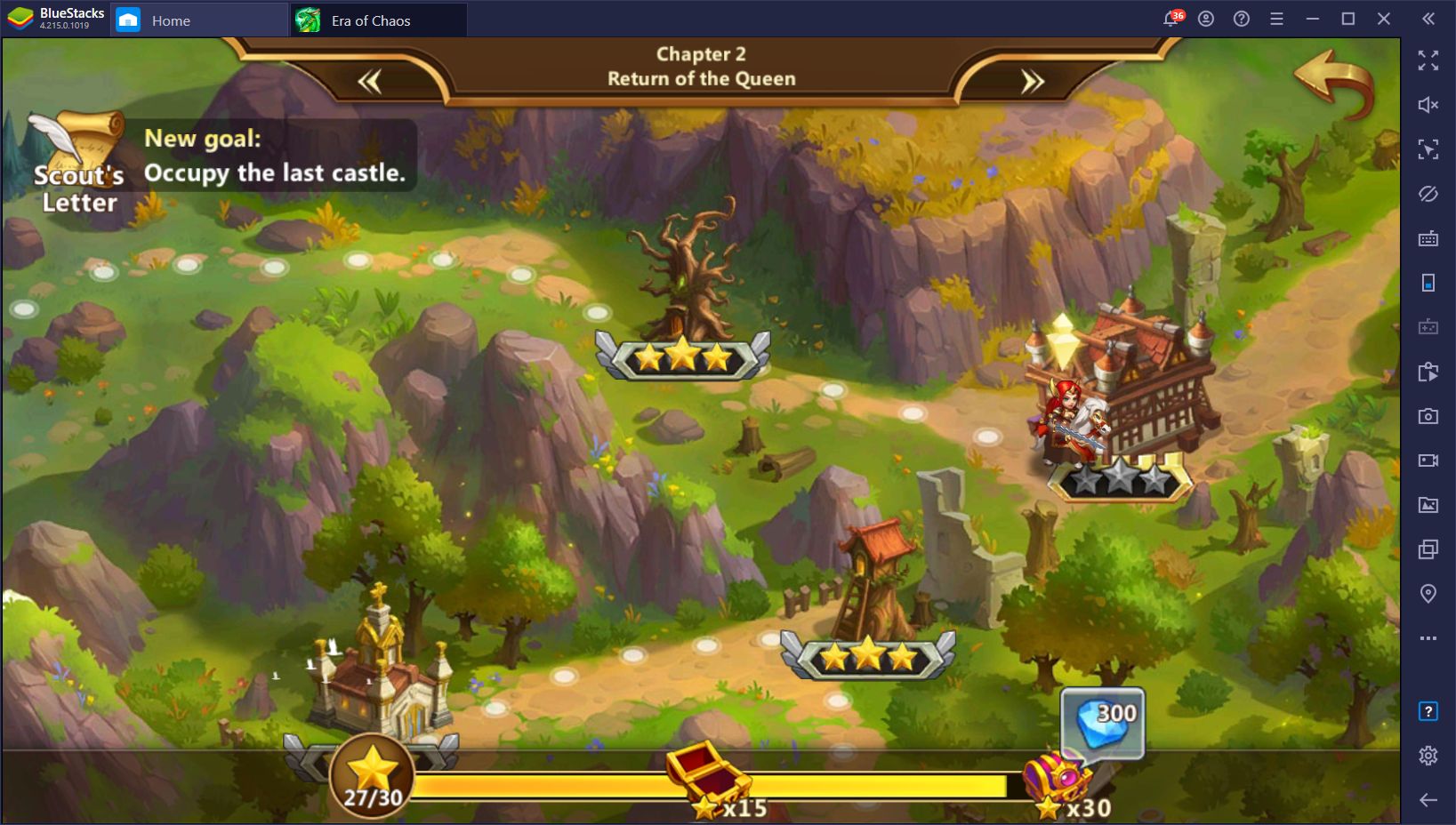 A Variety of Familiar Units and Heroes
While the combat system and exploration is different this time around, the setting and characters are not. Most of the units that you can unlock in Era of Chaos are the same as the ones in HoMM 3. Even the heroes that you unlock are the same, in both names and appearances. Moreover, as you progress through the game, you'll also unlock access to different factions such as the Inferno, the Dungeon, the Rampart, the Necropolis, and so on.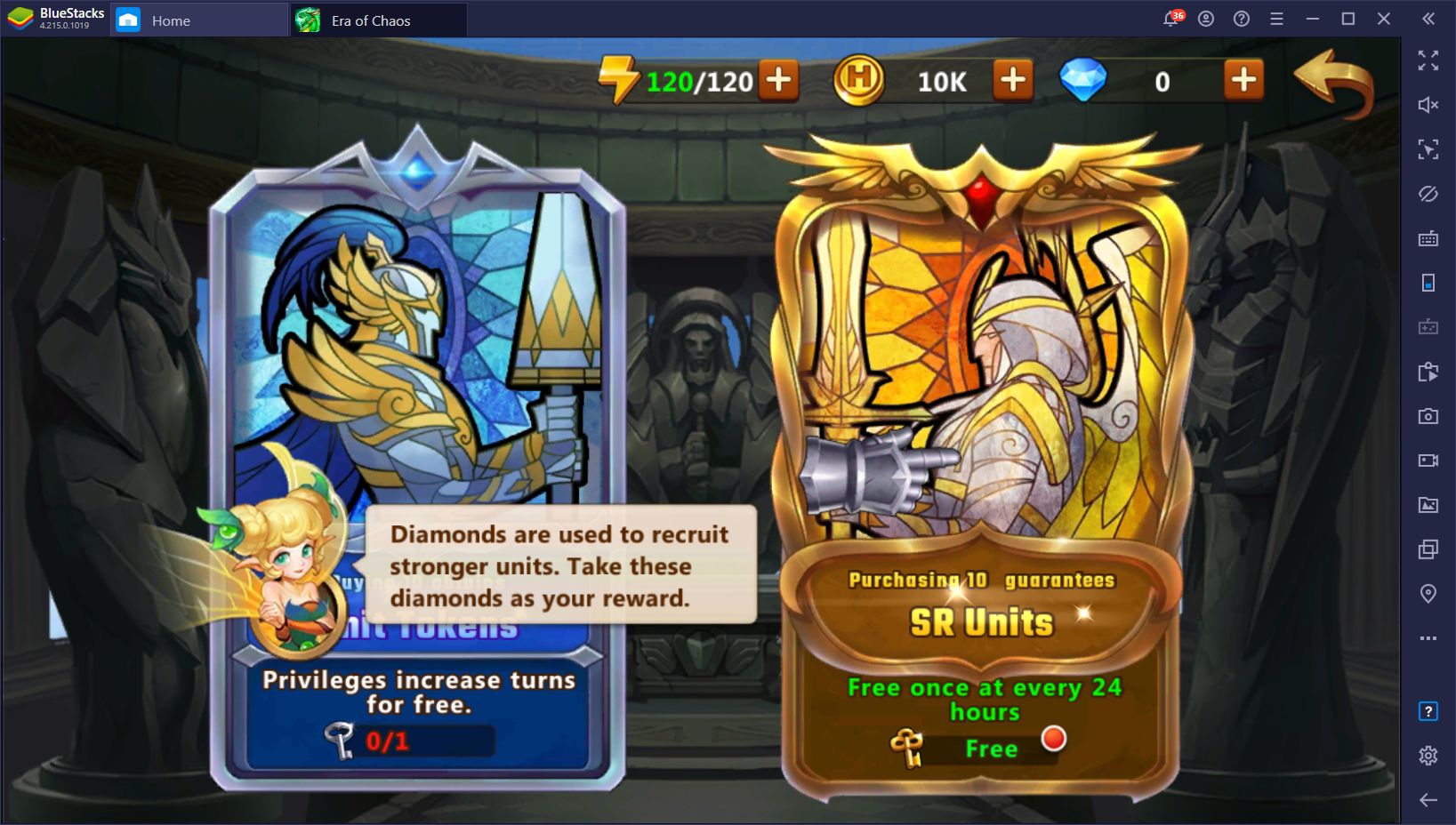 Some of the units and factions that you can find in this game include the following:
Castle: A faction composed mostly of angelic and noble units such as Marksmen, Pikemen, Cavaliers, and even Angels.
Necropolis: Has access to lots of undead troops such as Mummies, Liches, Black Knights, and even powerful Bone Dragons.
Conflux: A faction that revolves around the elements and their powers, featuring units such as Firebirds, Earth, Fire, and Ice Elementals, and Sprites, among others.
Inferno: Powerful demonic creatures that value brute strength using units such as Devils, Imps, Gogs, and powerful Efreeti.
Dungeon: Denizens of the underground composed of powerful and venomous creatures who value strength in numbers. Some units here include Minotaurs, Manticores, and Medusas.
Tower: Mysterious creatures that are mostly magical in nature, featuring units like Giants, Genies, and Arch Magi, among many others.
Fortress: A faction that lives mostly in swamps and marshes, featuring lots of insects and slimy creatures that weaken their enemies with various effects. Some units here include the Basilisks, Lizardmen, Serpent Flies, and powerful Hydras.
Rampart: A faction that calls the forest its home and uses the power of nature to strike their foes down. Some units here include Dwarves, Elves, Centaurs, Dendroids, and even Unicorns.
Stronghold: A faction composed of strong, brutish creatures that boast great strength in the field. Some of their notable units include Ogres, Orcs, Wolf Riders, and even hulking Behemoths.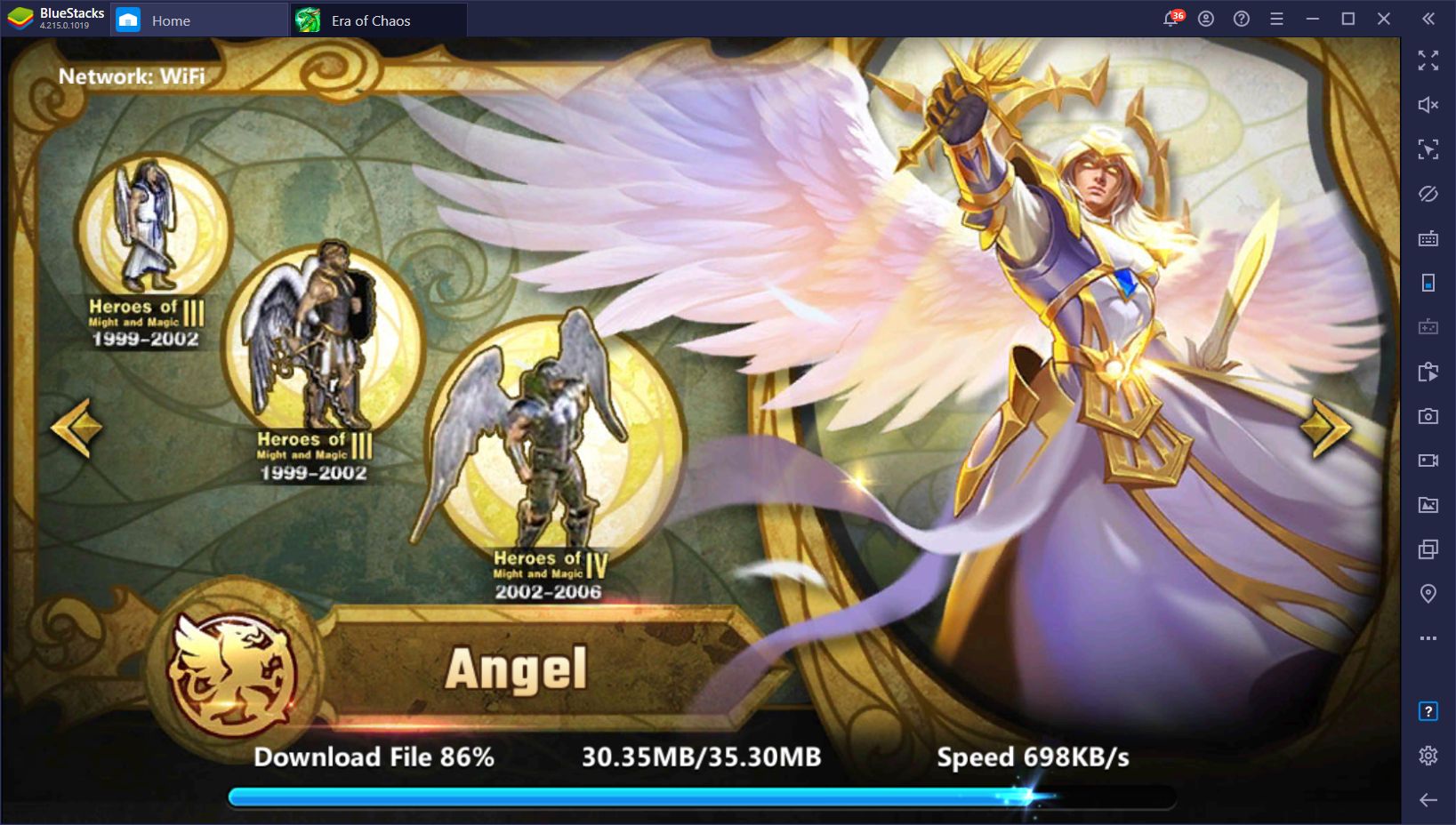 Every faction has its own set of units and heroes, as well as slightly different mechanics, all of which are reminiscent of HoMM 3. For instance, units in the Castle all rely on high morale tactics and great force in numbers, complemented with a bit of support magic. Meanwhile, other factions like the Necropolis might depend on alternative approaches such as debuffs to soften their enemies before wiping them out, and necromancy to replenish their numbers.
While not completely similar to its predecessors, Might & Magic: Era of Chaos features plenty of fanservice and is based on what, for most fans, is one of the strongest entries in the series, HoMM 3. It features an engaging combat system coupled with a vast world to explore a myriad different creatures to unlock. We wholly recommend it if you're into strategy games.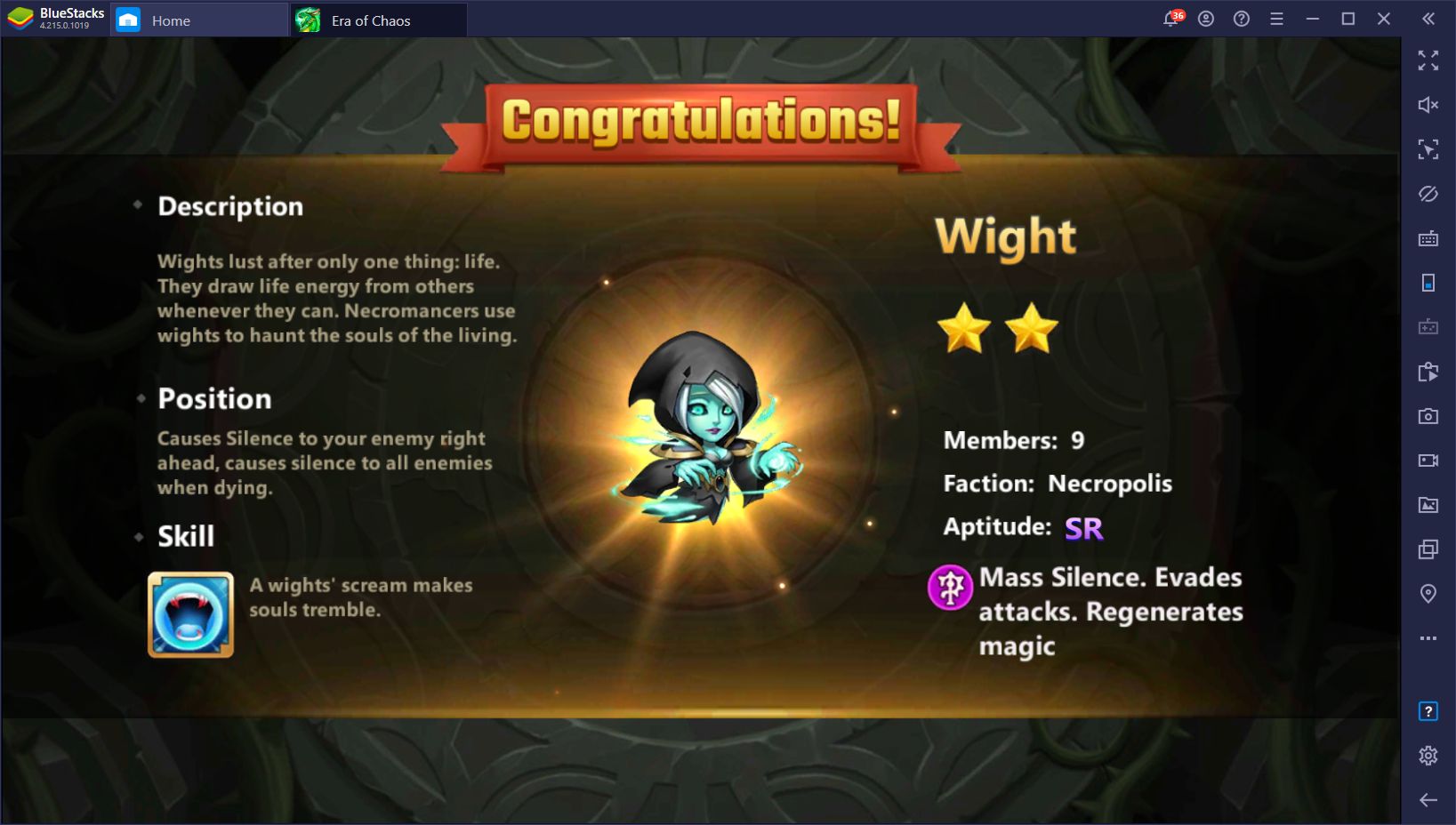 If you want to learn more about this game, then feel free to visit our blog where we'll be publishing a few guides with tips and tricks.