App Reviews
Mighty Doom Review – A Brilliant and Fun New Step For the Popular 'Doom' Franchise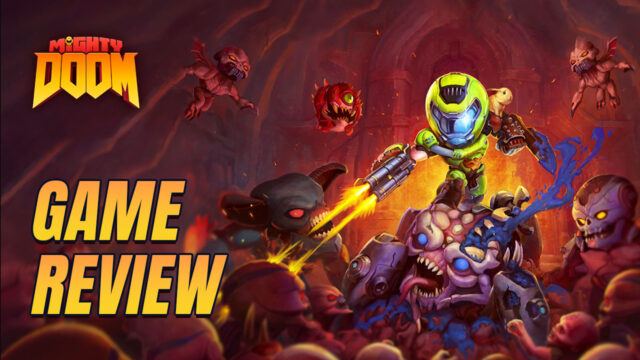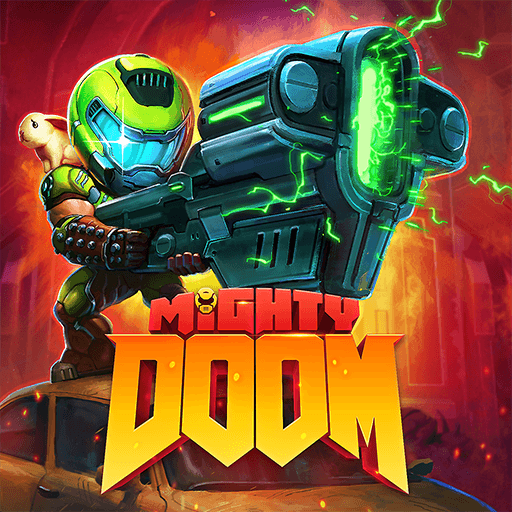 Mighty Doom, the newly released, action-packed platformer, has quickly become one of the most talked-about games of the year, especially since it's directly based on the hugely popular "Doom" franchise, which most people view as the grandfather of FPS games. When it comes to Mighty Doom, this title pays proper homage to the source material, with its intense and frenetic gameplay mechanics, which have earned it praise from both hardcore and casual gamers alike, and its simple yet explosive controls and mechanics, "Mighty Doom" is more than just the game's title—it's also an appropriate descriptor for a game that is both sweeping and powerful in its scope.
Table of Contents
With lightning-fast response times and frenzied battles, Mighty Doom is an experience that is sure to keep players on the edge of their seats, and its unique blend of frantic action and inventive level design is sure to be an exciting ride for all who venture out into its world. Especially if you play Mighty Doom on PC with BlueStacks, you can get the best graphics and performance, and enjoy everything that this awesome new mobile game has to offer using the tools and features that only our Android app player can provide.
With that being said, we've already had the pleasure of downloading and installing Mighty Doom on PC with BlueStacks, and want to share our genuine impression of this new game. Spoiler alert: it's pretty awesome! As such, prepare yourself for an exhilarating, unprecedented gaming experience unlike anything you've encountered before!
The Same Chaotic and Frenetic Doom Gameplay, But in a Different Format
As an FPS game, Doom is known for its intense and fast-paced gameplay, as you control the Doom Slayer running across different levels, including eventually journeying to the depths and Hell and the highest reaches of "Heaven" in our quest to eliminate the forces that are trying to destroy humanity. All of these levels are jam-packed with enemies that will stop at nothing to end your adventure, so you must always stay on the move and return fire with a wide assortment of weapons and movement mechanics.
Mighty Doom, on the other hand, manages to capture the essence of the original Doom games and brings it to the mobile platform. Instead of an FPS, however, this new title is played from a top-down perspective, where we get to control the "Mini Slayer" as it runs across multiple linear stages battling and defeating all the enemies that stand in his way. The idea is to destroy your enemies while avoiding taking damage, and try to make it as far as possible. As such, your first runs will probably end in disaster, but will still score you loads of currency and materials that you can use to upgrade your Slayer, and increase his strength and survivability.
From the simple yet effective level design to the intense action combat system, Mighty Doom offers an unrivaled gaming experience. With its unique blend of thrilling combat and progression elements, it's no wonder why gamers are taking notice of this revolutionary title.
Loads of Different Weapons to Find and Upgrade
Like the original game, Mighty Doom also offers boatloads of different weapons to find and unlock. Moreover, Mighty Doom also incorporates RPG and gacha elements to the mix, as these guns are found mostly by opening boxes that contain randomized pieces of loot, and which can be upgraded to increase their performance and power on the field.
For those looking to conquer the daunting task of mastering Mighty Doom, one of the most important components is a good arsenal of weapons. Players can equip their characters with a variety of weapons, including rifles, rocket launches, chainsaws, and more. Players can also equip their Slayer with different pieces of armor that can not only increase their resistances, but can also bestow them with powerful passive effects..
Customize Your Mini Slayer to Suit Your Preferences
And speaking of armor, the special properties that these gear pieces grant the Slayer let you customize your character to your particular preferences. Whether you like hanging back and riddling your enemies with a barrage of gunfire, or want to take full advantage of your secondary weapons and trigger special effects whenever you use them, there are quite a few play styles that you can experiment with in Mighty Doom.
Just like with your weapons, you can upgrade your armor to enhance its defensive values, while also increasing the potency of their passive bonuses.
Unlock Masteries and Passives to Enhance Your Power
Another way to maximize and enhance your Slayer is by unlocking Masteries, which consist of small permanent passive bonuses that can improve many aspects of your performance. These passives include boosts to your weapon damage; resistance improvements; increased healing on glory kills, and increases to your max health, among many others.
Though these boosts are small, they start adding up the more you engage with this upgrade mechanic. The only caveat is that you can't really choose which of these aspects to improve—you simply spend currency to spin the wheel, and you'll automatically gain a permanent upgrade depending on where it lands. As such, this is a great mechanic for when you have coins to spare and nothing to spend them on.
Enjoy the Best Graphics and Experience by Playing on BlueStacks
Mighty Doom is the latest game phenomenon sweeping the gaming industry. Its innovative gameplay mechanics make it stand apart from other titles, providing an immersive and engaging experience to its players. Of course, the best games can only be truly enjoyed when played on the best platforms, which is exactly why you'll want to play Mighty Doom on PC with BlueStacks.
Our Android app player can not only give you the best graphics without sacrificing on performance, but also gives you access to a variety of tools and features that will enhance your enjoyment of this new game. From controlling the action with mouse and keyboard, or even your gamepad, to allowing you to extend your playtime by playing on multiple accounts at the same time, BlueStacks has something to offer everyone when it comes to enjoying the best experience. Check out our PC setup guide for Mighty Doom to learn how to download and play this game on your computer.
Dive into the world of Mighty Doom and explore its expansive array of groundbreaking mechanics. From the adrenaline-pumping combat to the captivating upgrade mechanics, Mighty Doom is sure to provide hours of entertainment.