App Reviews
BlueStacks Review of Mighty Quest for Epic Loot on PC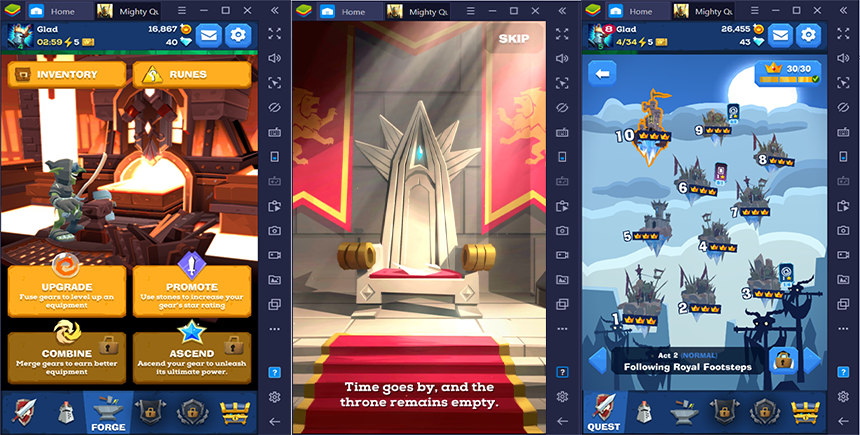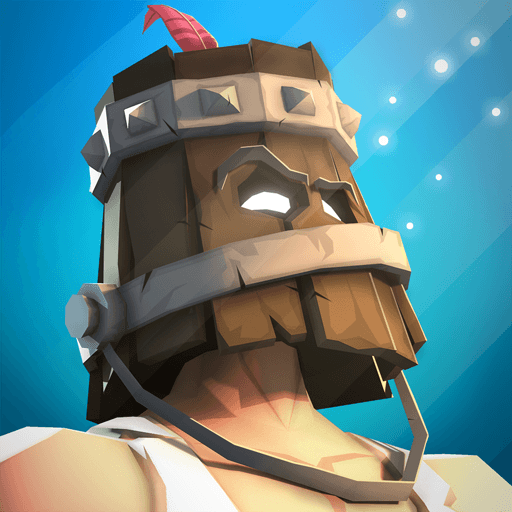 The Mighty Quest for Epic Loot is your traditional hack n' slash dungeon-crawling RPGs but with more elements that make mobile games so interesting. In the world of Opulencia, you are to follow the adventures of your hero as well as several gag characters who are surely pushing the limits of referencing other popular movies with their relatable humor and bright character designs that are sure to take you on an adventure that'll tickle your funny bone to the core.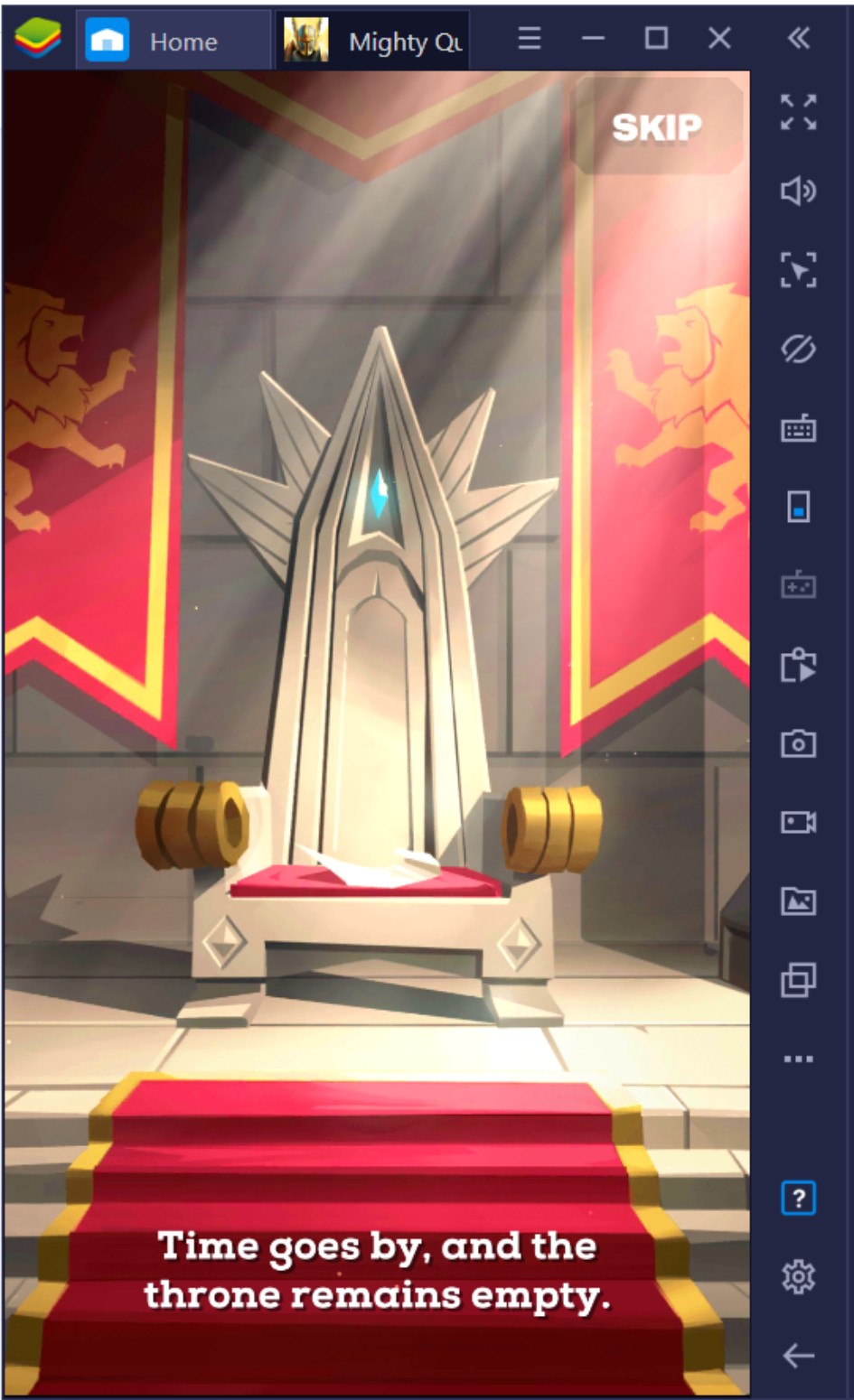 Whether you are trying to find something to obsess about or just want to play something on the side, you're in luck as Mighty Quest gives you the option to go hardcore or simply casual. With a well-designed dungeon system, creative boss battles, and tons of loot to collect, there's no limiting what you can do in this hack n' slash wonder. Experience what Opulencia has to offer with BlueStacks as your partner in coming out victorious in finding the King's Loot.
A Mighty Review on Mighty Quest for Epic Loot
Surely, every game has its ups and downs but Mighty Quest seems to really know what it's doing. For starters, the game's hack n' slash element which it is heavily based on feels great both as a mobile game or on the BlueStacks port making it an easy transition to play wherever you feel more comfortable. The combat is engaging and requires to make use of the strategic movement and quick reflexes to survive the surprisingly challenging monsters in the given time.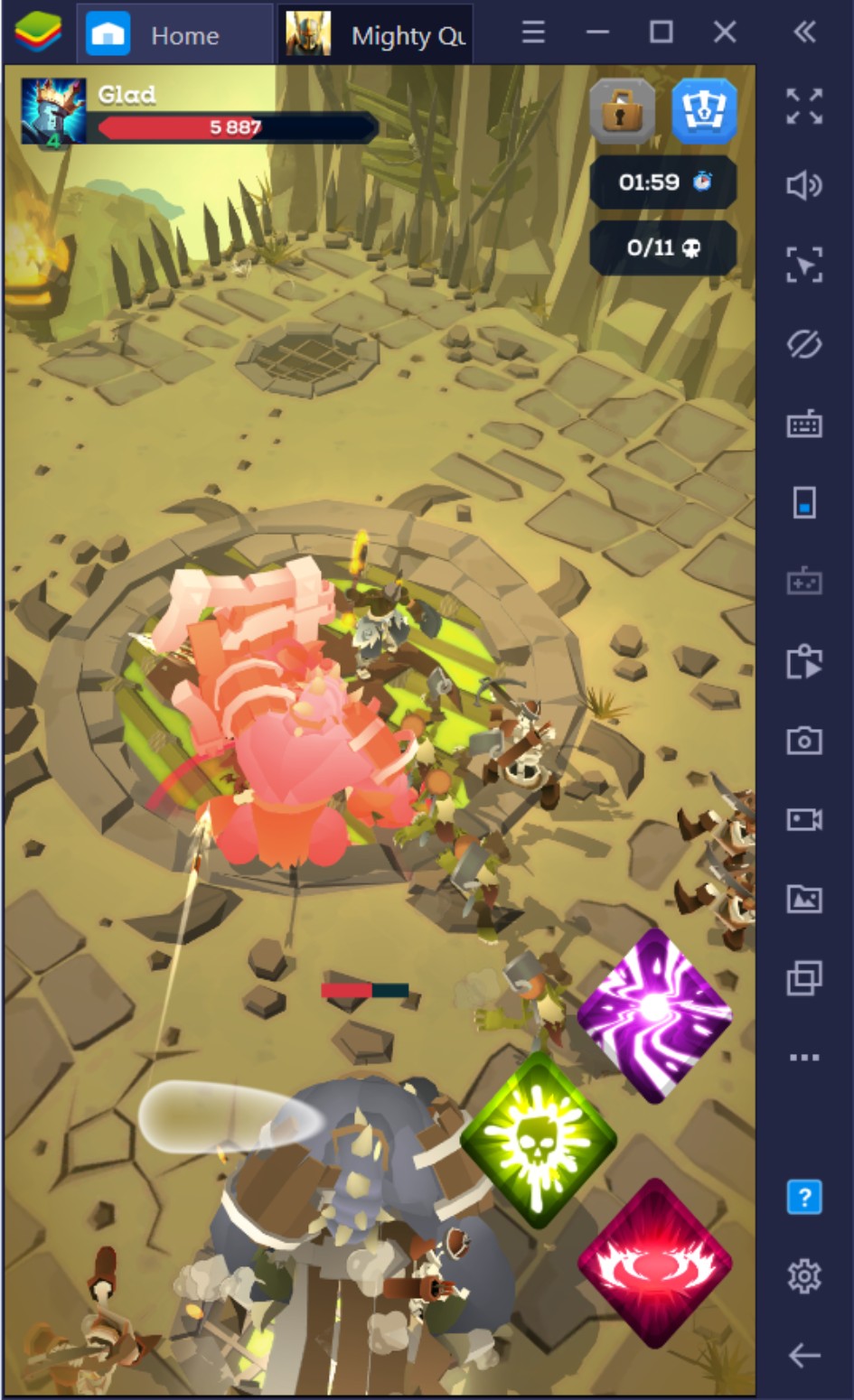 In addition, while all the other mobile games are trying to create epic storylines which, more often than not, bore the players to death with overused themes, Mighty Quest tries to keep the game light by leaning towards using several popular references which make you go "Hey! I got that reference". Fortunately, the dialogues don't take too much and the option to skip is always present for those who are merely there for the gameplay.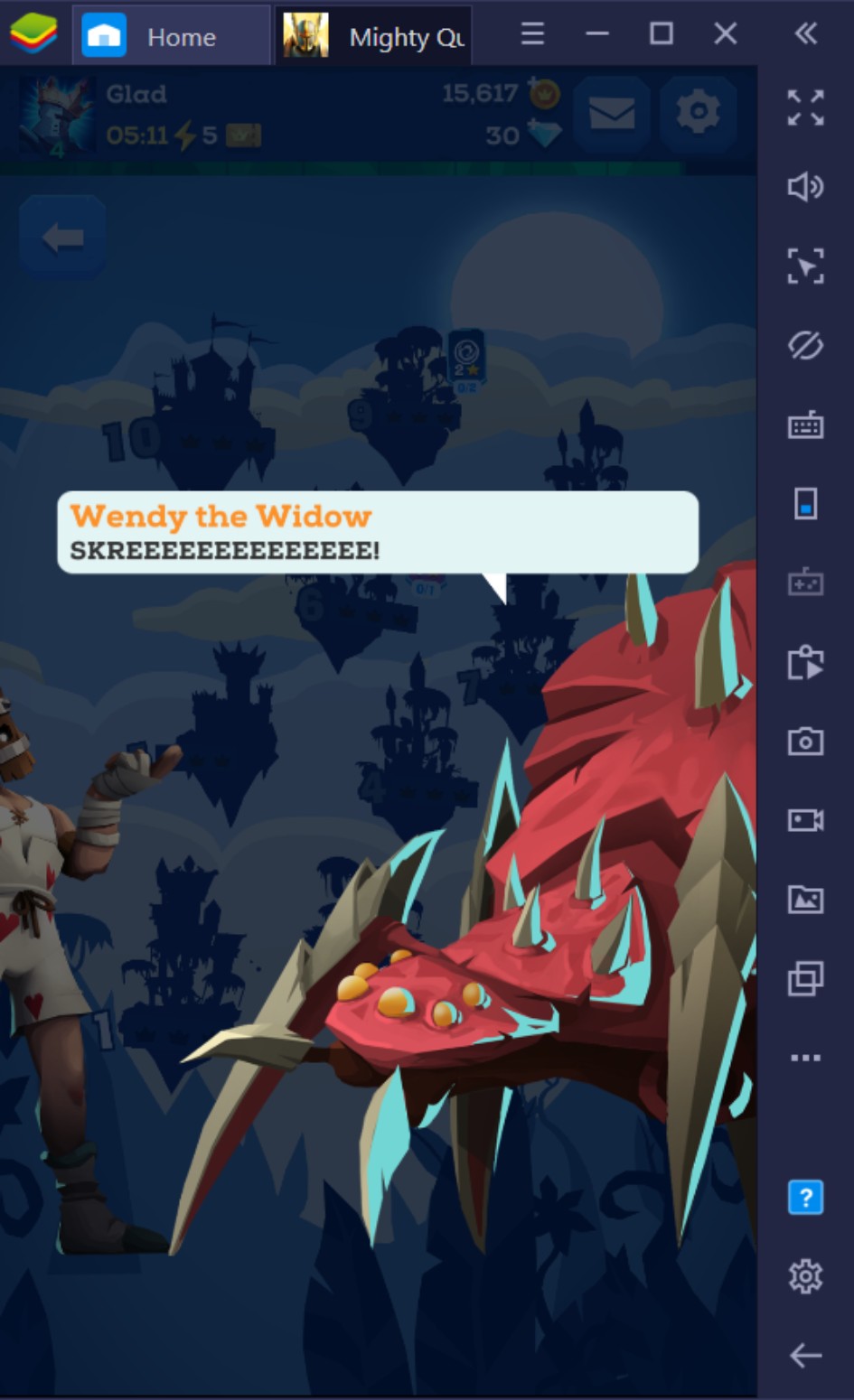 Unfortunately, the game is very stamina based and is very difficult to progress all in one sitting since the stamina pool is very low even with the overflow system. The game is also filled with microtransactions including loot boxes where most of the great loot can be found as well as the VIP passes which virtually removes a lot of the restrictions of playing the game. This is not to say that free-to-play players can't survive since the rewards give you a chance to catch up.
The BlueStacks Experience with Mighty Quest for Epic Loot
Having two thumbs is enough for playing the mobile version of this game but is enhanced when you upgrade to the pc version by using BlueStacks to port the game into a PC version. Oftentimes, the small screen of an android phone limits our capabilities in important combat situations which can prove to be annoying most of the time. With the Keymapping feature, you can upgrade this mobile dungeon crawler into a full-fledged PC game.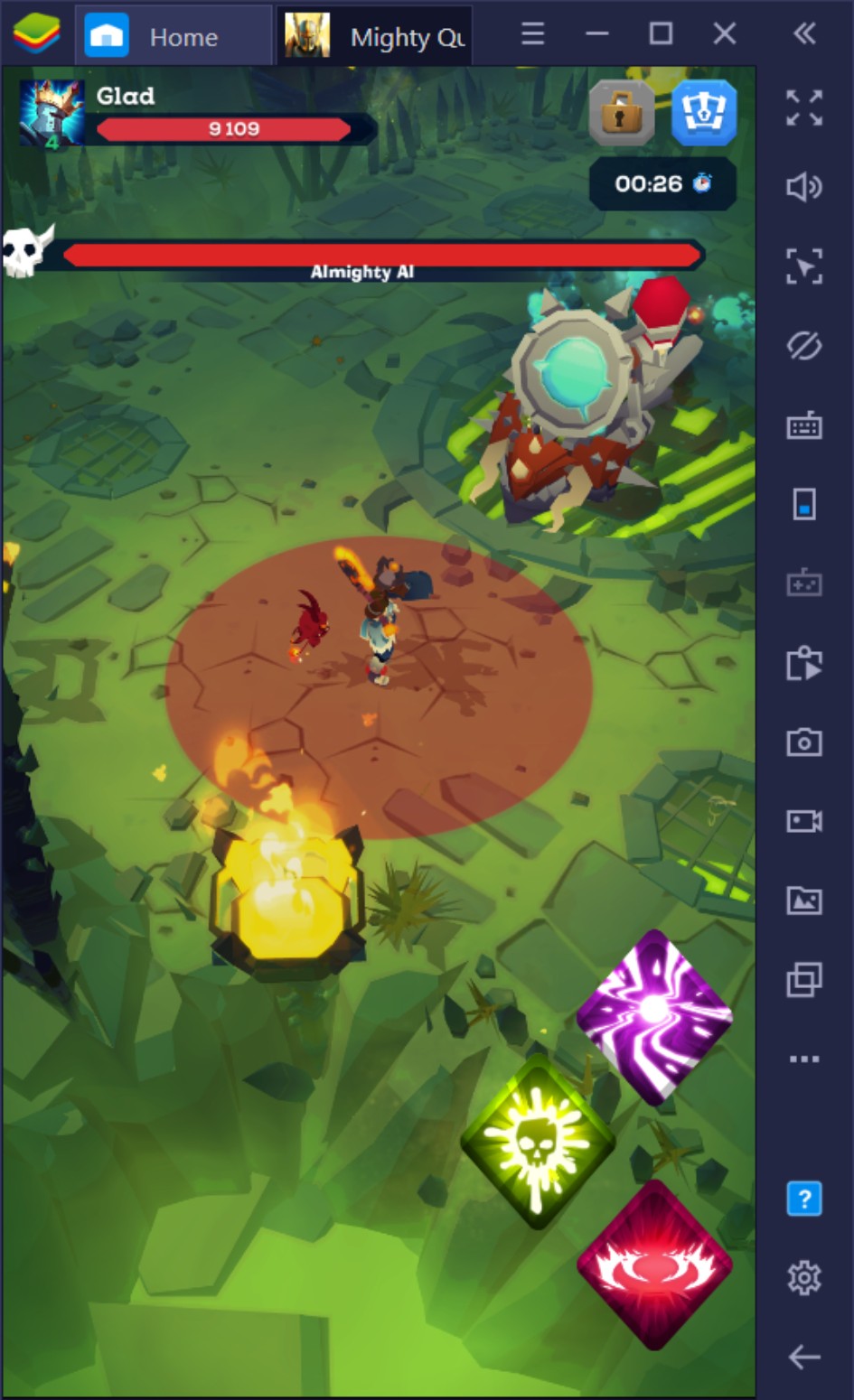 With a keyboard and mouse, you don't have to worry about your thumbs bumping into each other or covering parts of the screen. Have a full view of the entire dungeon and see those hidden chests so you can ensure the Three Crown completion at the end. Of course, that means that having full access to your UI means you'll see cooldowns easily and not misclick your skills even though they aren't up yet in the timers.
General Impression on Mighty Quest's Gameplay
The game, while easy to learn, isn't simplistically designed that players will get bored of it because of how easy you can steamroll dungeons simply by flailing whatever weapon you have equipped. In fact, it promotes that you utilize your range of movement to dodge or move out of heavy-hitting skills which punish those overconfident enough to think that the game is here only to let you hack away at chickens.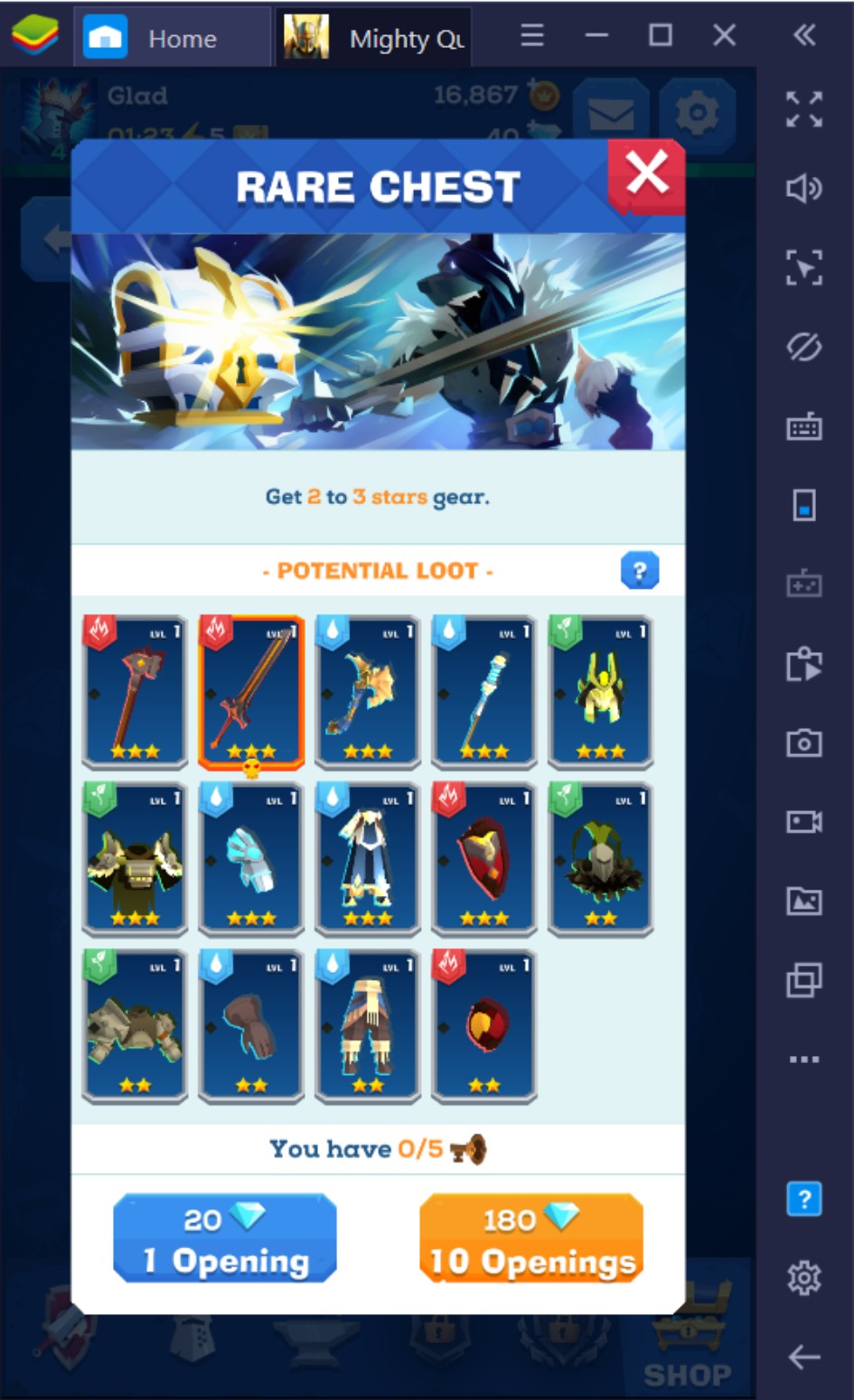 Collecting loot such as armor, weapons, and other materials used to upgrade your gear plays a heavy part in your progression throughout the story. The Mighty Quest for Epic Loot is true to its name when it suggests you need better items to equip as the difficulty for each dungeon increases as you climb higher into the levels. Rare chests can also help you find these items with the help of gems you get by completing missions and finishing stages in the game.
What is the Mighty Quest story about?
As explained at the beginning of the cinematics at the beginning of the story, The Mighty Quest for Epic Loot follows the adventure of your hero alongside Lord McBucket to find the King and take his epic loot. The story isn't made much more complicated as the game's scriptwriters have decided to put more emphasis on comical storytelling in place of dragged out themes and over dramatized dialogues which are very common today in popular RPGs.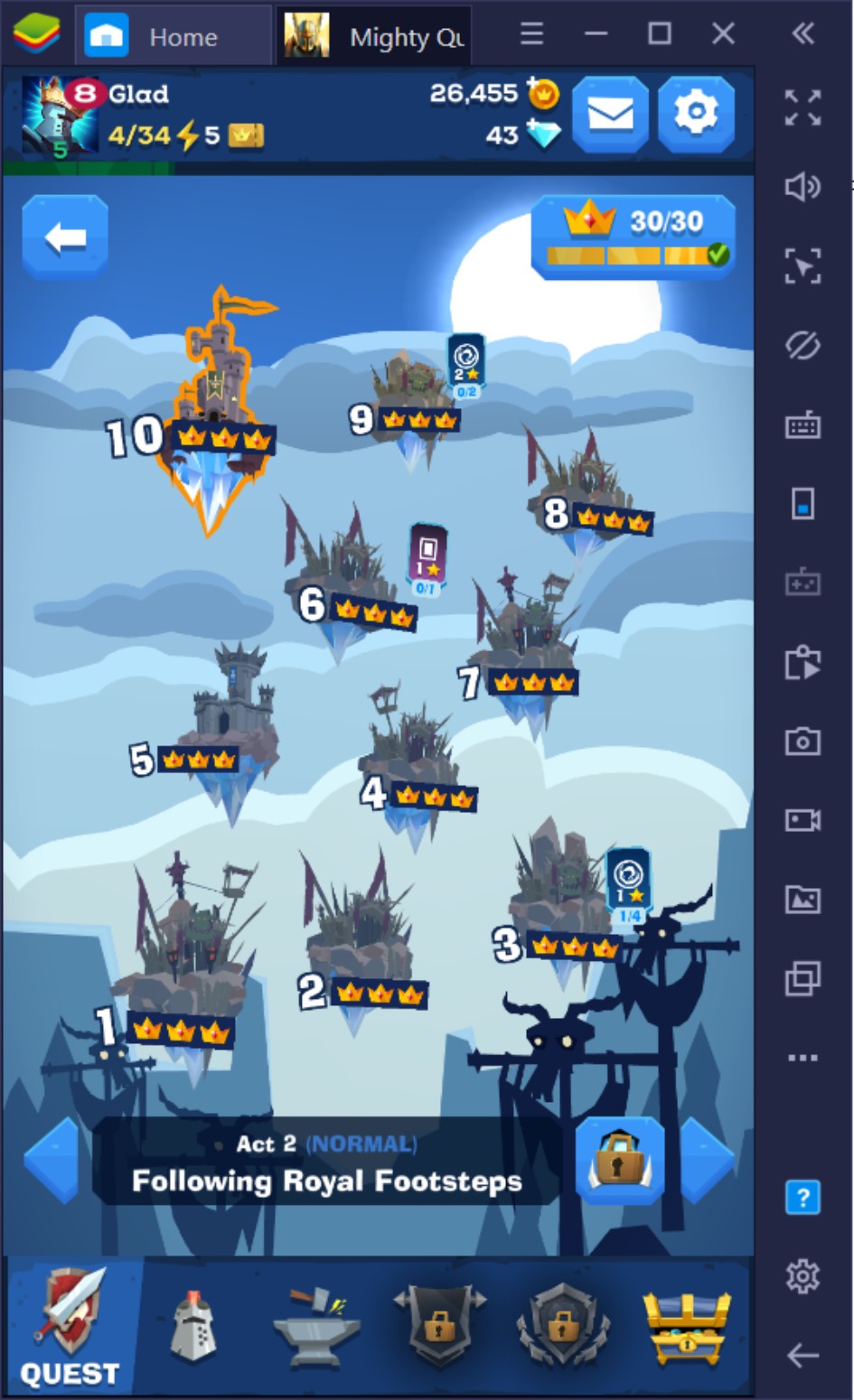 Your companion, Lord McBucket, is the primary source of dialogue as he does the conversation for you when you meet monsters or enemies along the way. He uses popular quotes from other media franchises to fit the situation where you, as the reader, will be quick to pick up when the time comes. This makes it pushing through to read the dialogue much more worth it than reading uninteresting text which you've heard a million times over.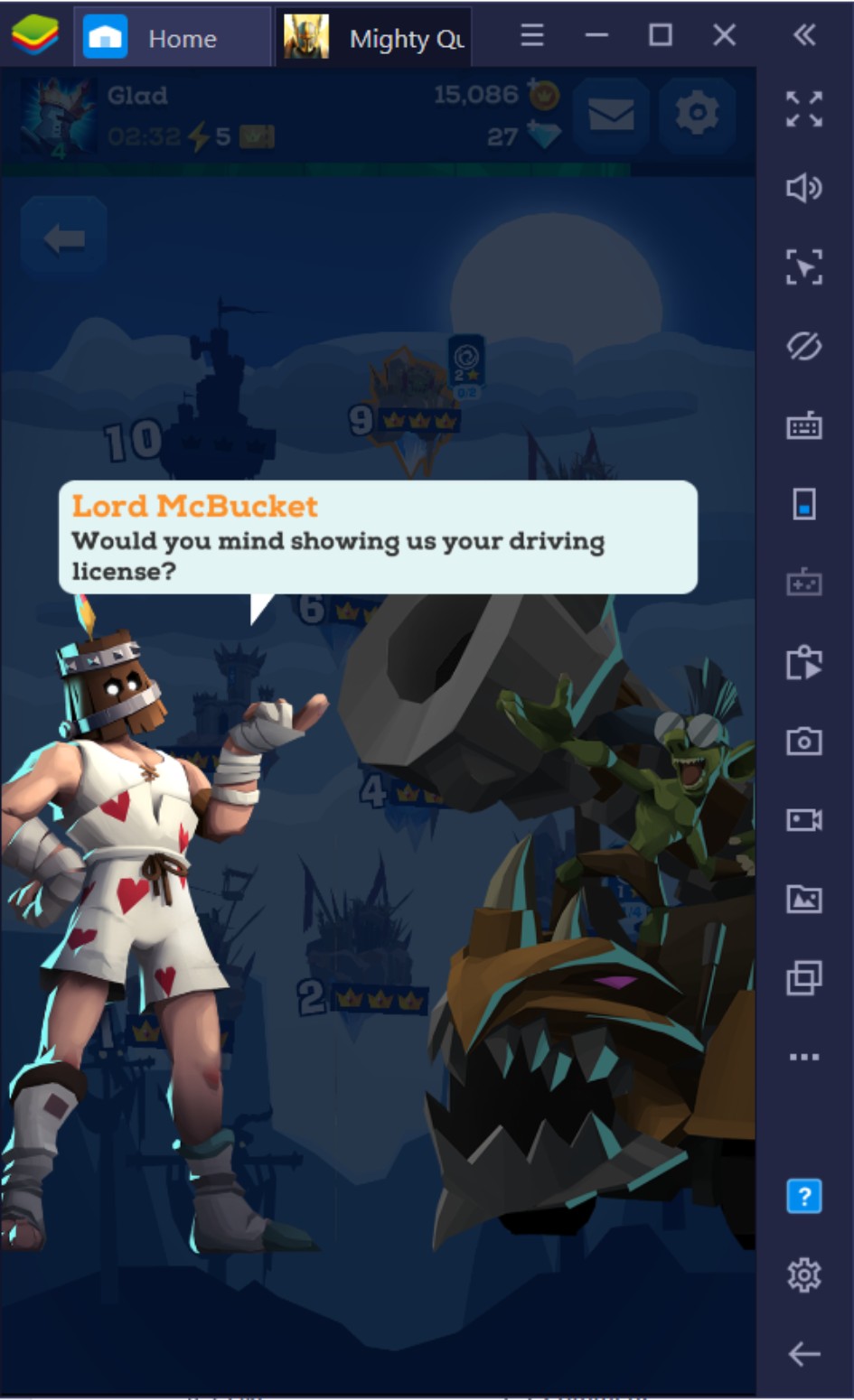 Would we recommend playing Mighty Quest for Epic Loot?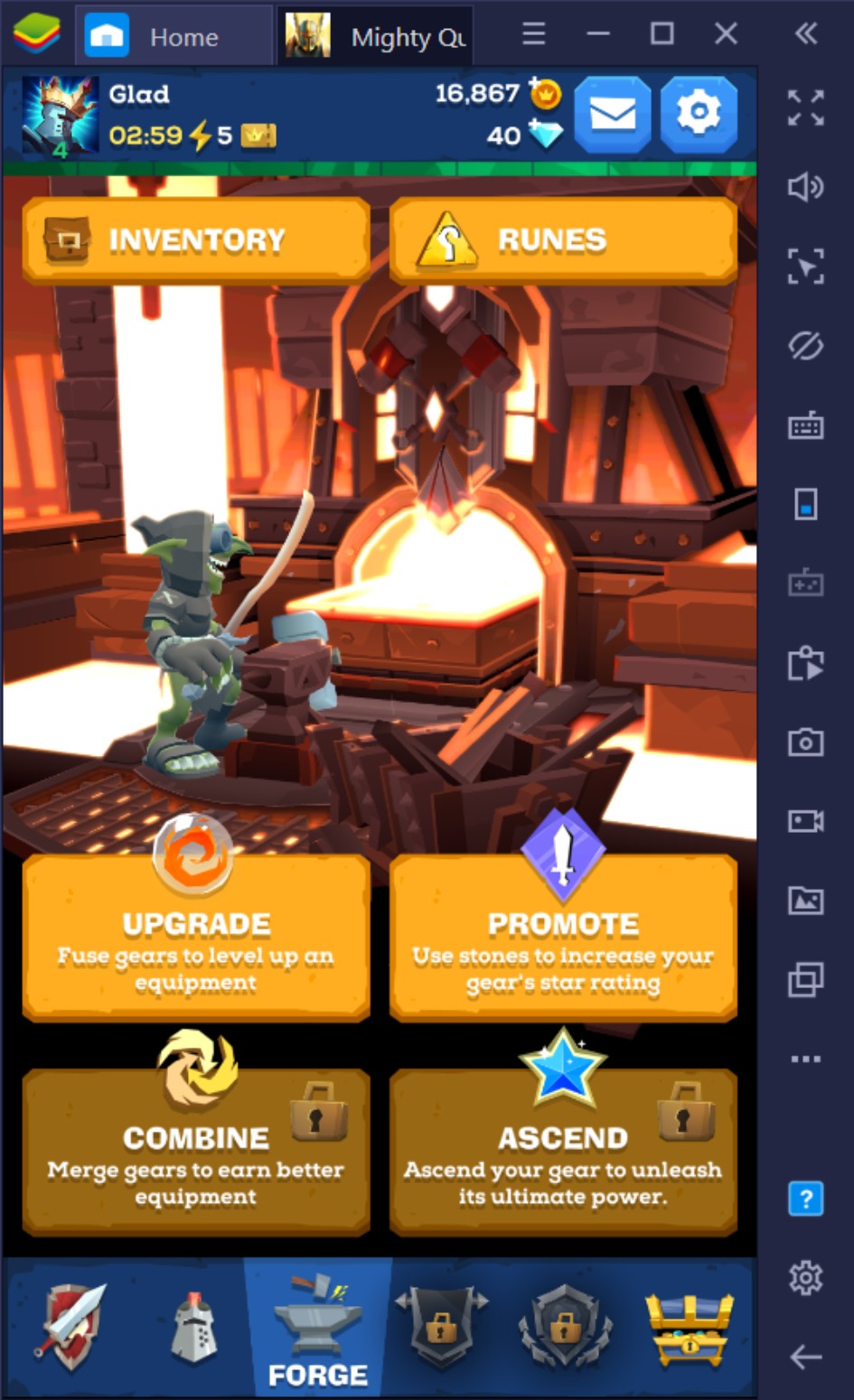 Whether you want a fun game to pass the time or something to dedicate your resources towards, this game definitely deserves to be up there in the list of games you're considering playing. While the game has some sort of a pay-to-win aspect to it, it's not too heavy that an F2P player can't catch up with a little hard work and dedication to playing the game on a competitive level and climb the ranks of the PvP ladder and fight others like you.