App Reviews
Restore Time, Save the Universe—Star Trek Timelines Review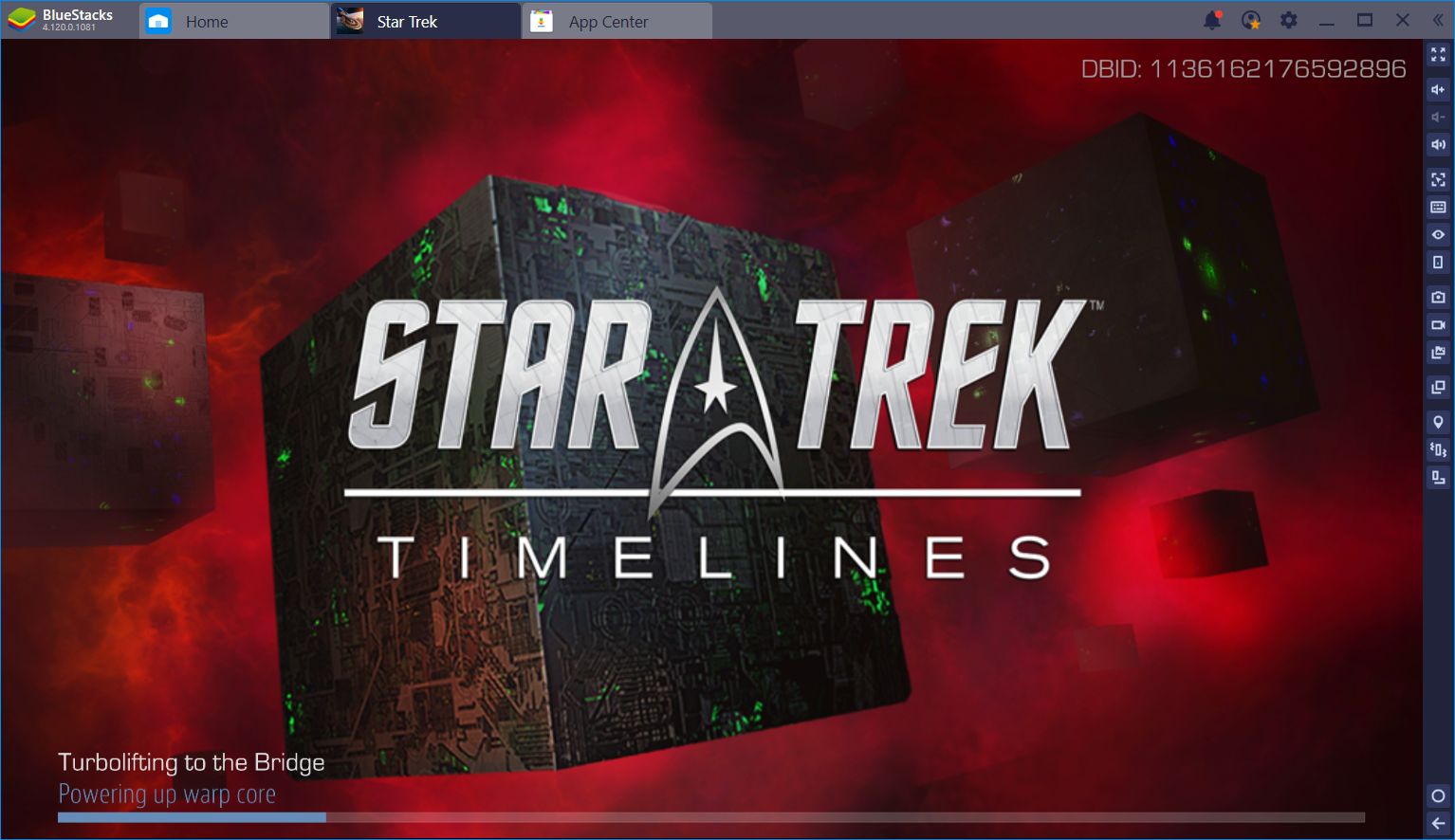 Space: the final frontier. These are the voyages of the BlueStacks App Player. Its eternal mission, to explore strange new apps. To seek out the best games and communities. To boldly go where no App Player has gone before.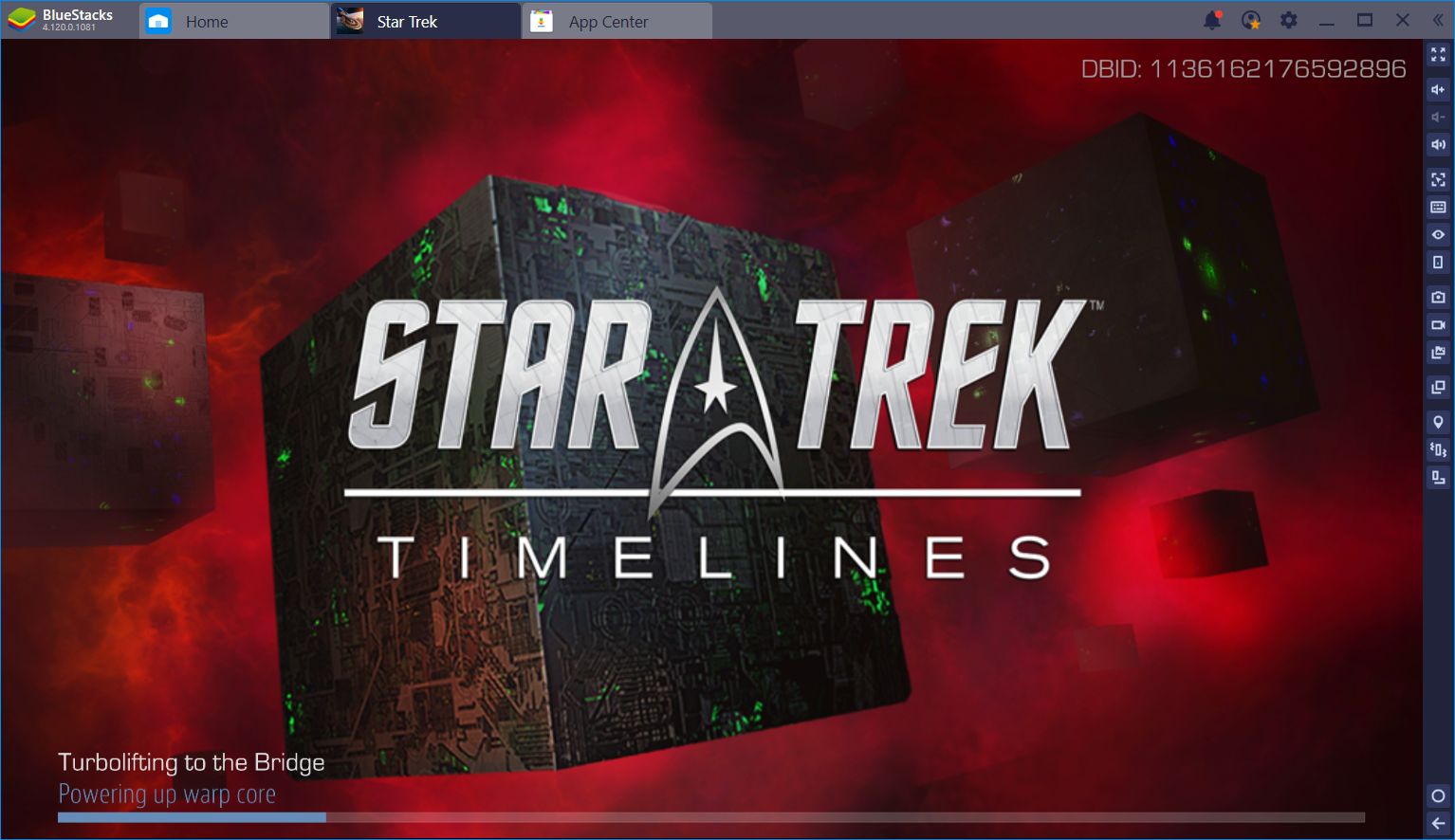 Right off the bat, we can tell you that we're absolutely thrilled for finding this game. Star Trek Timelines is like a love letter to everything the shows represent. Developer Disruptor Beam created and released this mobile strategy game a while ago in 2016 to critical acclaim. Fans and reviewers both praised it for its likeness to the shows in terms of characters and story arcs, as well as for capturing the essence of Star Trek.
In a sense, Star Trek Timelines is a homage to the shows, but in a strategy format. And we say "shows" in plural because it features characters, missions, and arcs from most of the iterations of the popular sci-fi series such as The Next Generation, Voyager, Deep Space Nine, the Original Series, and even the newest show, Discovery. Furthermore, you'll be able to join forces with some of the most iconic characters such as Captain Kirk, Captain Picard, Mr. Spock, Lt. Commander Data, and many more.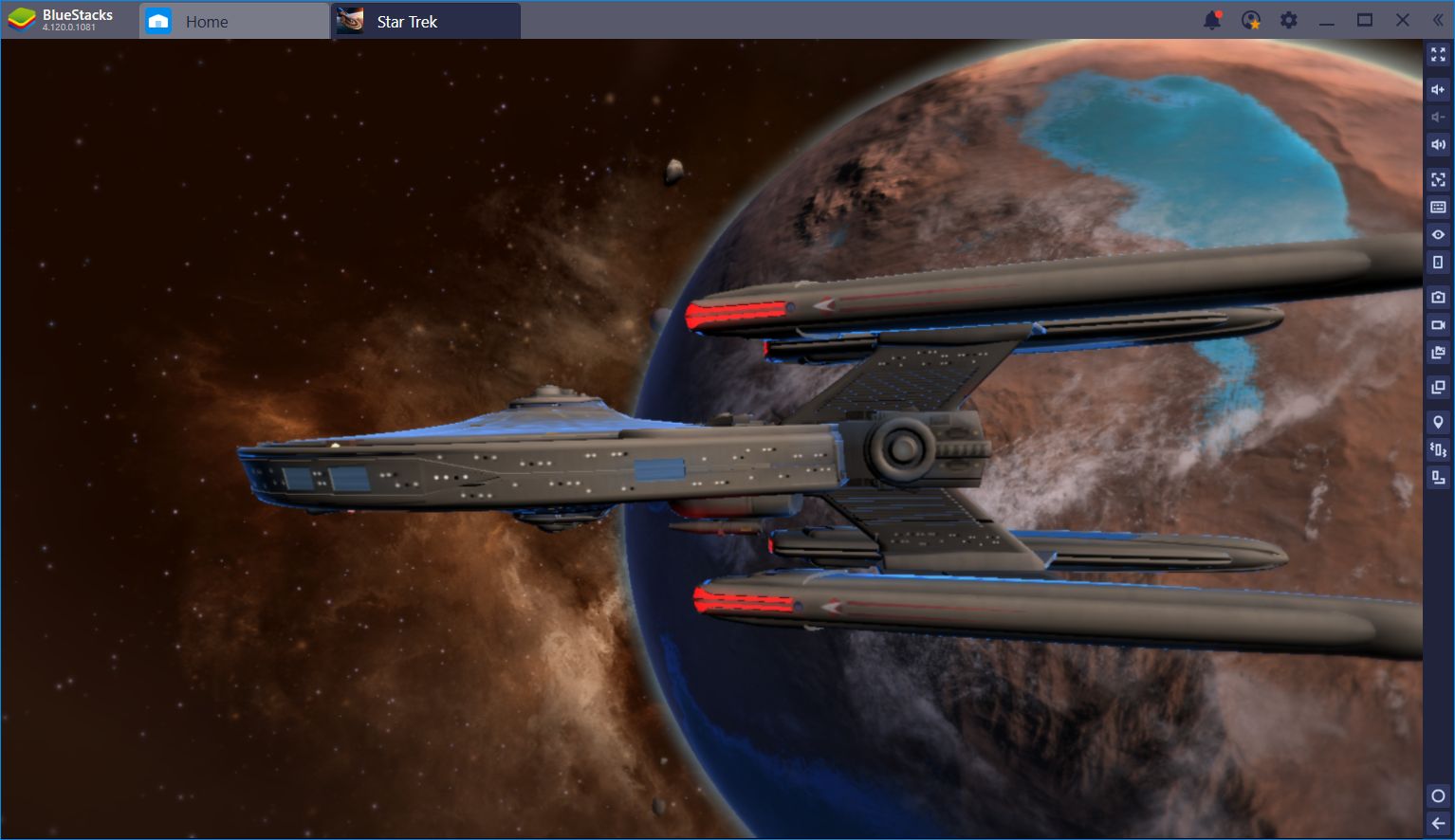 But enough prattling about the previews. Set your phasers to stun and follow us; we're going to dive in and see what Star Trek Timelines has to offer.
What is it?
Timelines, in essence, is a strategy game. It starts off with the famous Captain Kirk investigating a temporal anomaly, which happens to be a full-blown time crisis. As the USS Enterprise approaches the phenomenon, an alternate version of their ship appears and open fires against the Federation vessel. After an intense firefight, the Enterprise prevails, with the loser destroyed and cast off into the void of space.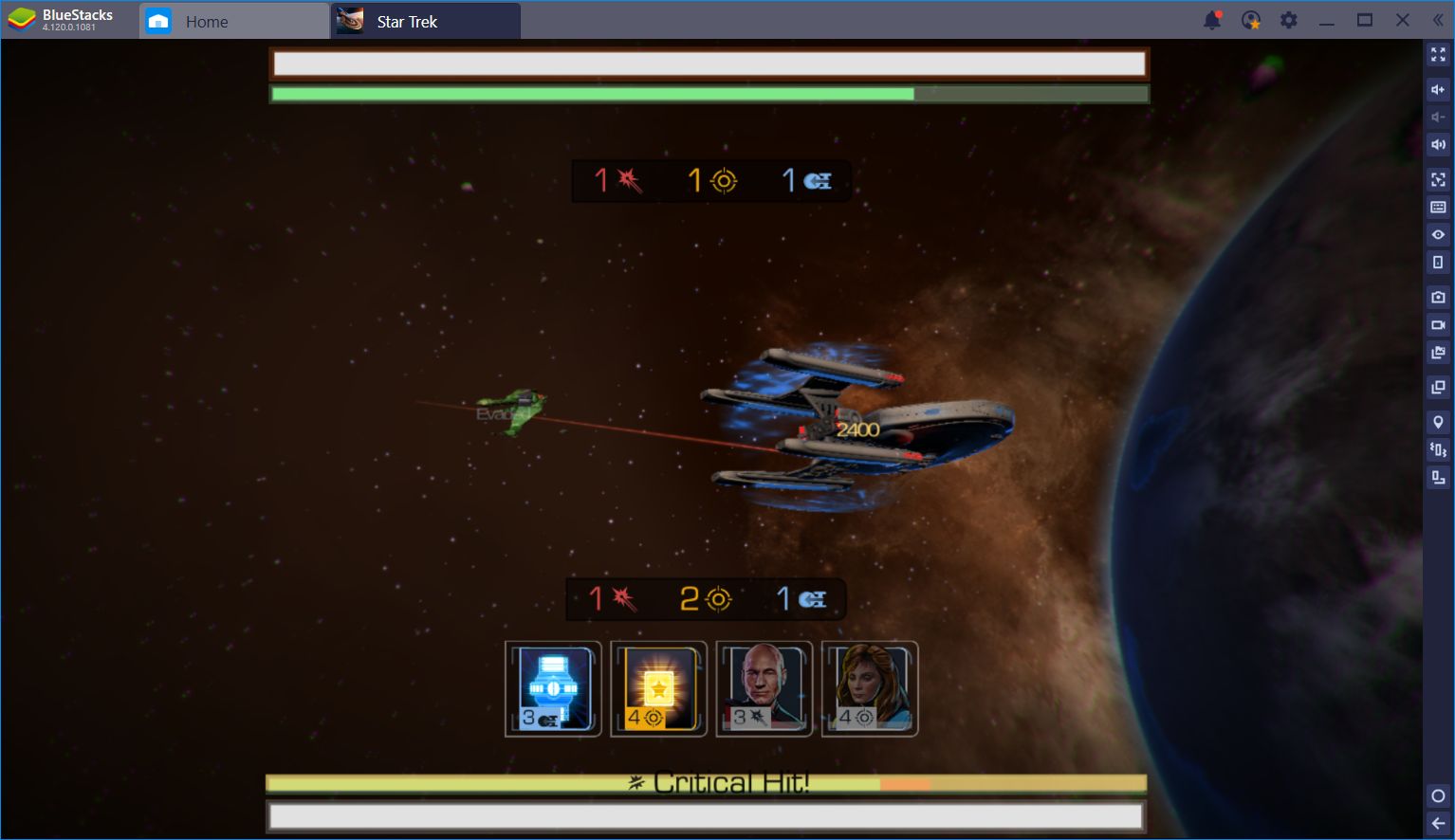 In the aftermath of the intense space battle, the powerful Q appears and explains that time is destabilizing and producing anomalies across the entire universe. Past civilizations, characters, and even entire planets are jumping through time, appearing in places already occupied by present entities and crashing into each other, causing much damage.
In the first few minutes of the game, we see a planet in the Alpha Quadrant of the past appear in the vicinity of its present version, colliding with each other and breaking apart. Luckily, our forces were there to alert the inhabitants before it was too late and to help with the ensuing evacuation efforts, preventing any casualties from happening in the wake of the catastrophe.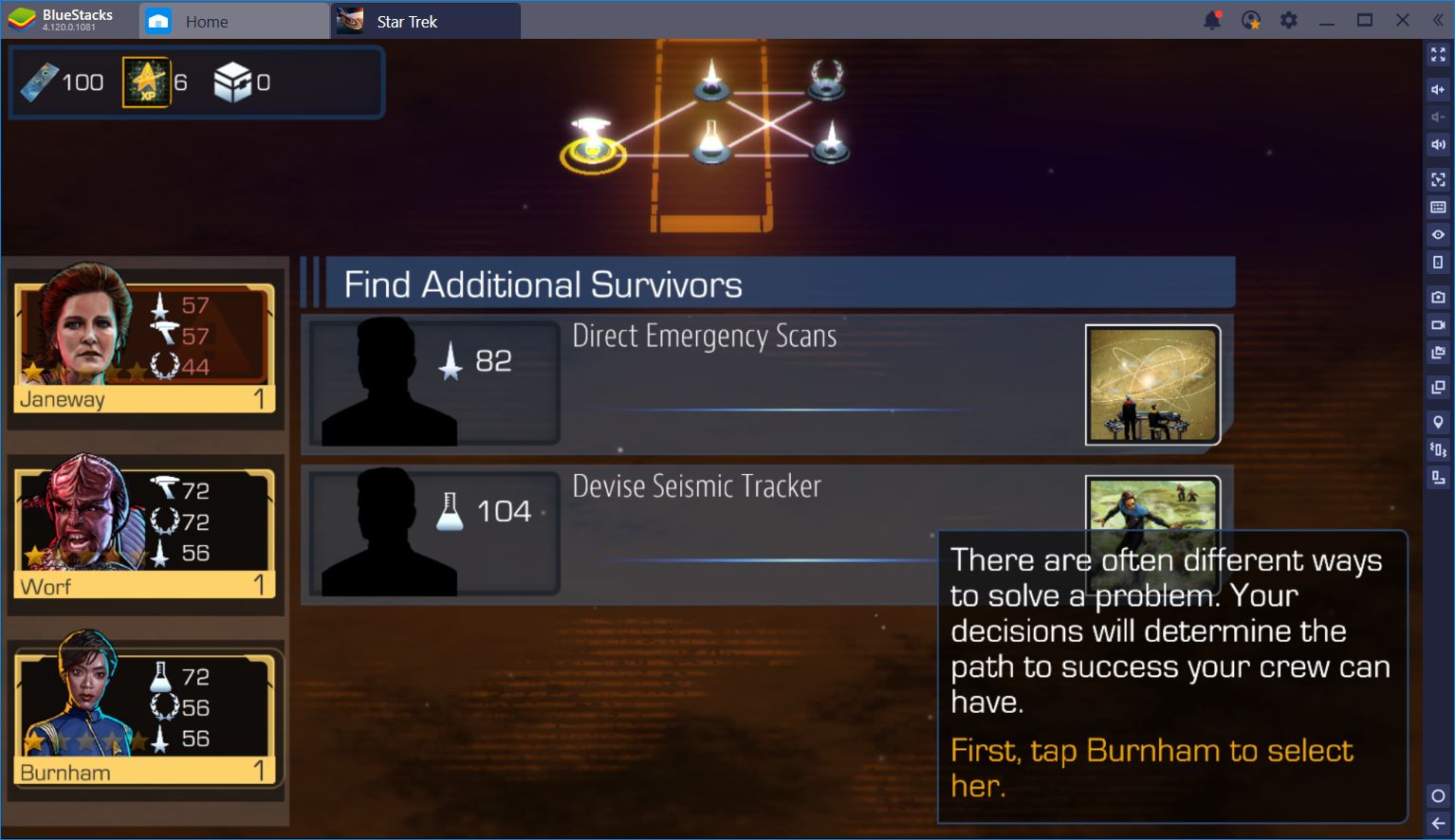 In Timelines, you branch away from Captain Kirk's forces and are given your own starship so you can assist Q in restoring the temporal anomaly. It's your duty to travel across the different quadrants and provide assistance to any civilization struggling with these anomalies, or the ones being harassed by the chaotic warlords of other time periods and alternate timelines.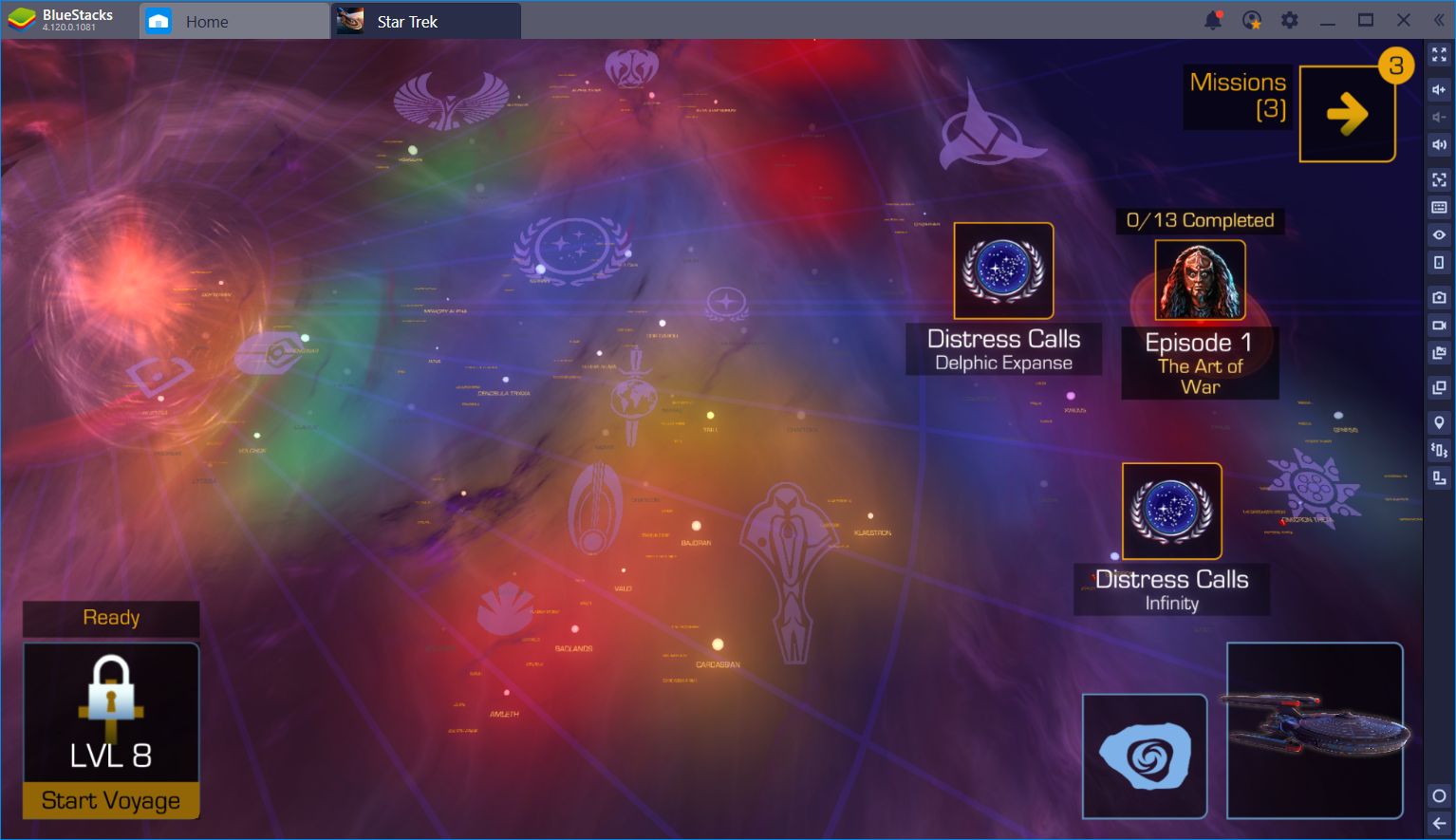 How Does it Play?
Like many other strategy games, most of the gameplay in Star Trek Timelines is menu-based. There is seldom any real-time action, with the exception of some starship battles, which are mostly played automatically, with you only being in charge of activating your characters' skills.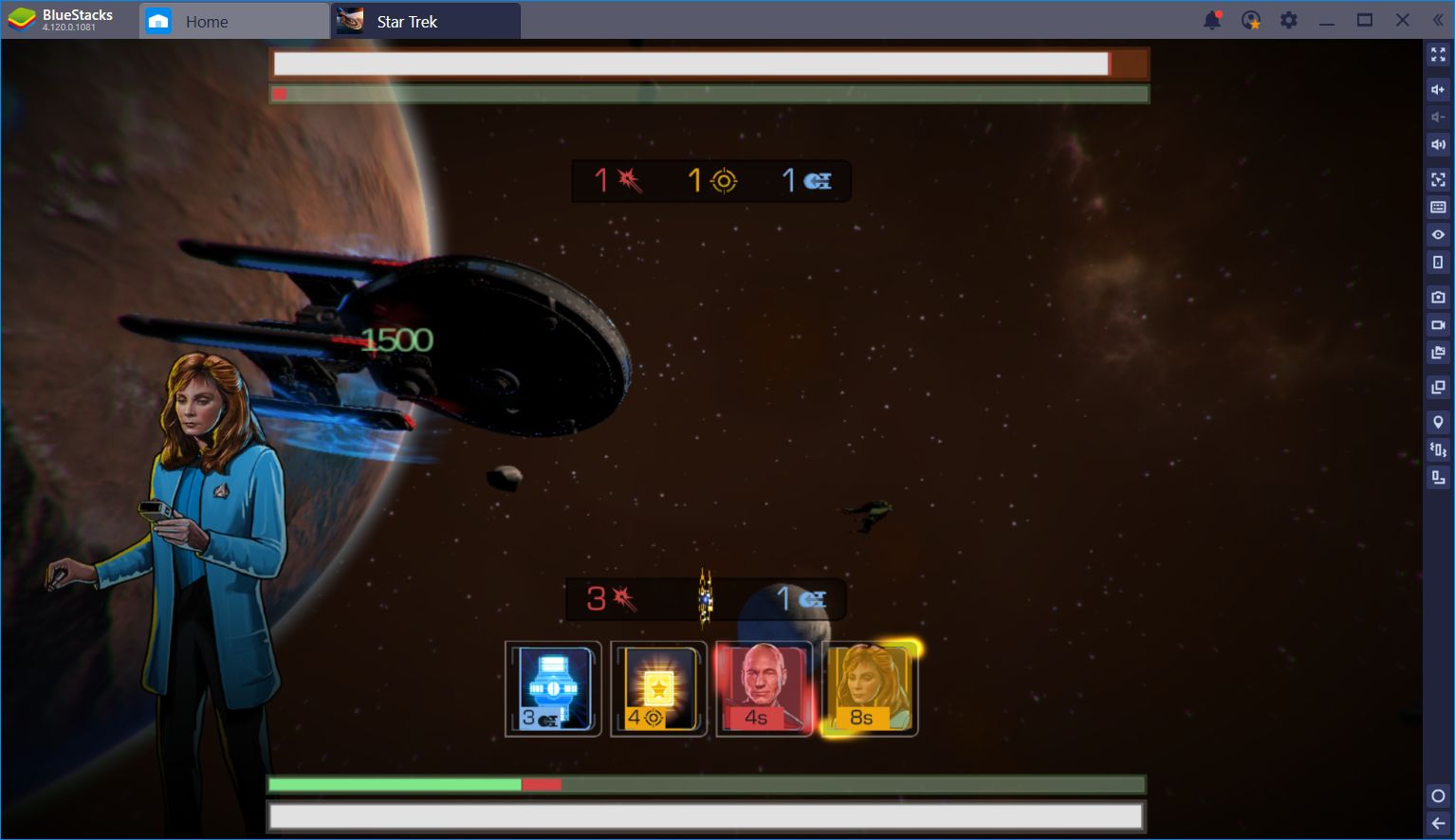 However, despite it's slow and methodical design, Timelines really hit the nail on the head when it comes to character interactions. There are hundreds of characters that you can summon from time rifts and that can join your crew. These characters, when assigned to battle positions can increase your combat abilities according to their personal skills. For example, we recruited Beverly Crusher and, with her unique skill, "Doctor's Calluses," given to her by her medical precision, she can increase the accuracy of the ship in battle by 2 points.
Characters like CMO Crusher are found throughout the entire game, each with their own unique skills and abilities that help a lot during combat. However, aside from battles, the aspect that we liked the most about Star Trek Timelines was the story missions.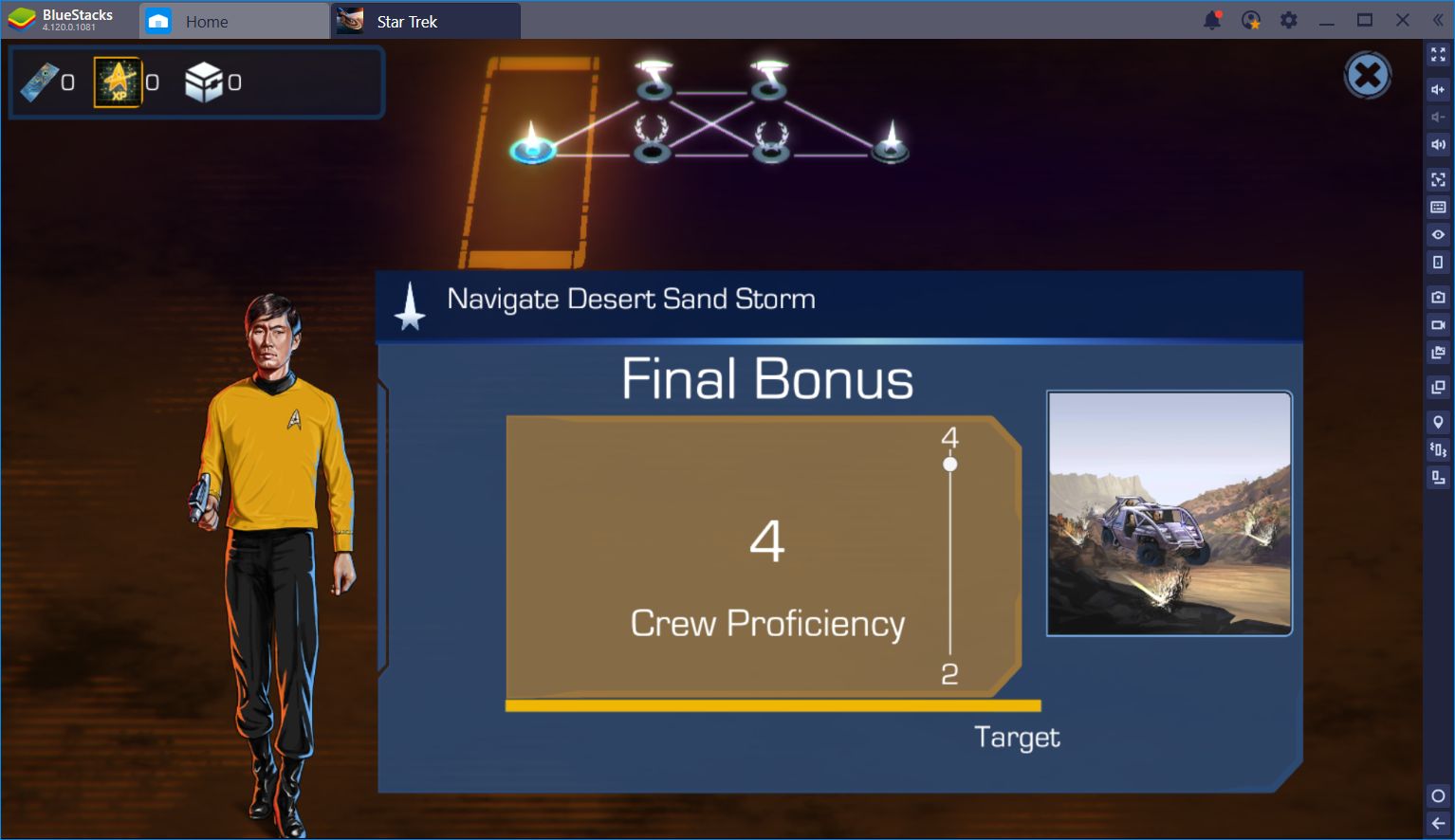 Whenever you're not out fighting mercenaries and warlords in space, you'll be beaming down to planets to help them resolve local conflicts. For every mission, you'll have to choose three of your crew members to lead the ground team in completing the objective. Your choice here will greatly impact the success of the expedition as every leg of the mission has different stat requirements, hence the strategy aspect of Timelines.
Every character has one or more attributes they excel at. For instance Captain Picard is a skilled Commander, Diplomat, and a Scientific Enthusiast. This character has high attributes in the former two, with a decent score in the latter. In this sense, he can potentially participate and lead your ground team through many hardships thanks to his expertise. However, you'll need to supplement his shortcomings and add characters that excel in other areas to give variety to your expedition and complete any challenge that comes your way.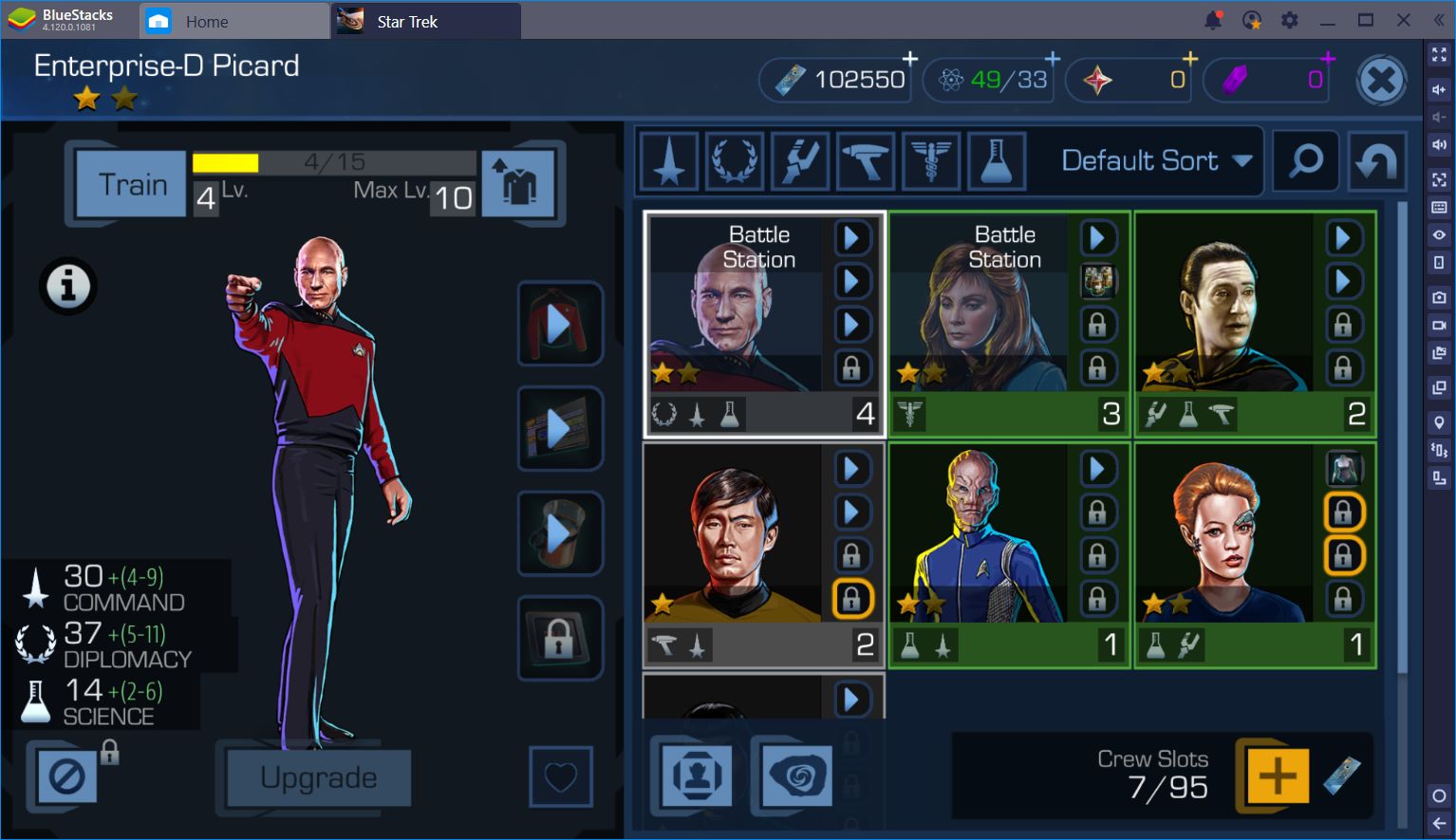 This is where the element of strategy really comes into play as there is no "one team beats all" composition. Every ground group must be fine-tuned to the requirements of the missions. Luckily, you can view a list of suggested traits for every mission when choosing your team. Furthermore, by clicking on any part of the expedition, you can view the exact stat requirements for that particular stage. The important part here is to have lots of varied characters in your roster.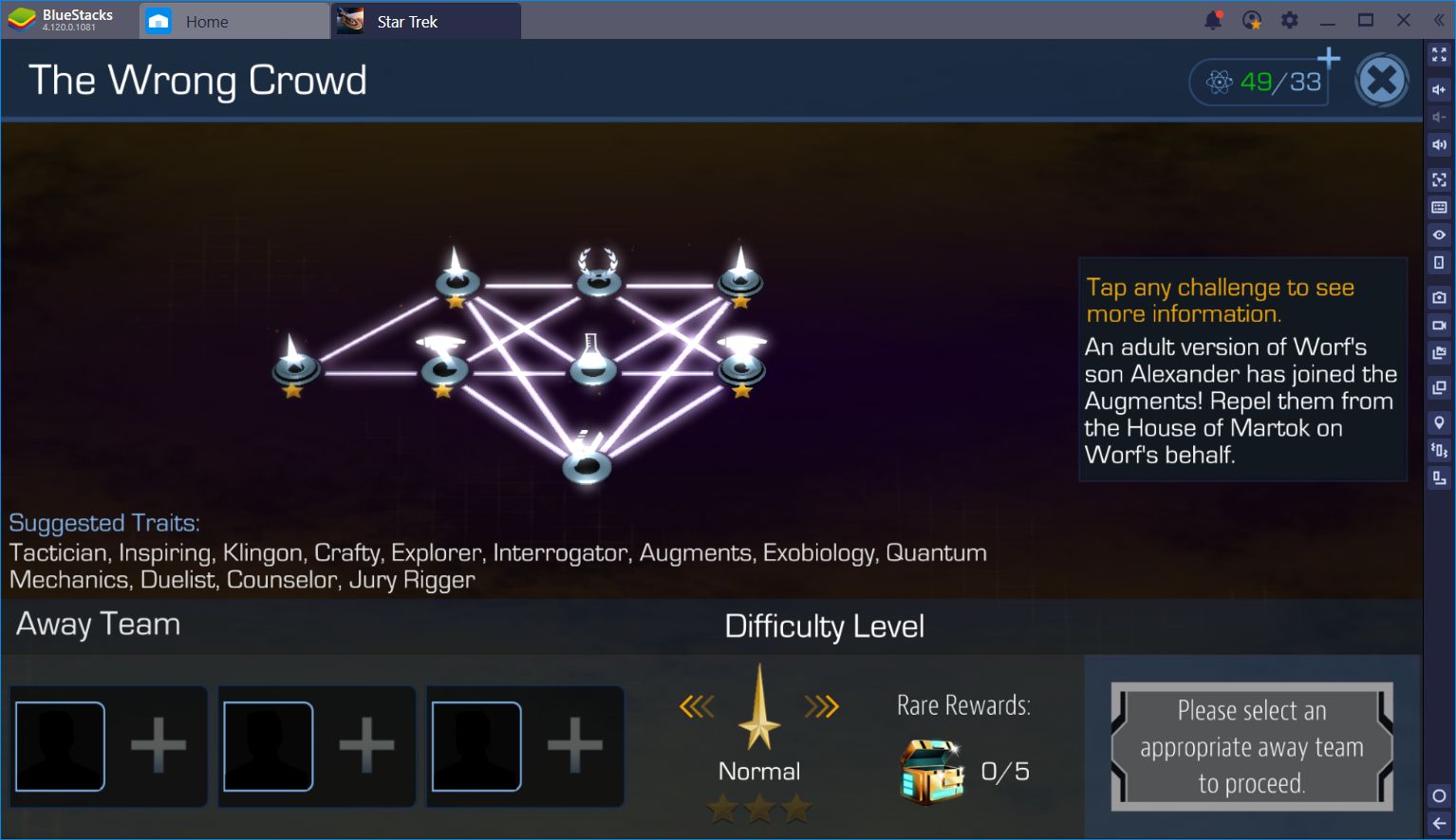 And of course, we couldn't end a Star Trek Timelines review without mentioning the stellar (pun intended) graphics and sound design. Everything from the way the starships move through warp space, to how the characters speak when assigned to the ground team screams Star Trek. Even though this strategy game is slow-paced and features a different story than in the shows, we can't help but get engaged and reminisce about the good old times sitting in the family room and catching the latest episodes of the original series.
Timelines is a prime example of what a show-based game should feel like. Gameplay aside, this title captures the essence of the show in its character interactions and presents it to the player in a way that feels like we're watching episodes of the series. We're excited to keep playing and see what else we can discover.