BlueStacks Exclusives
Battlegrounds Mobile India – Smart Controls Coming to BGMI with Latest BlueStacks 5 Update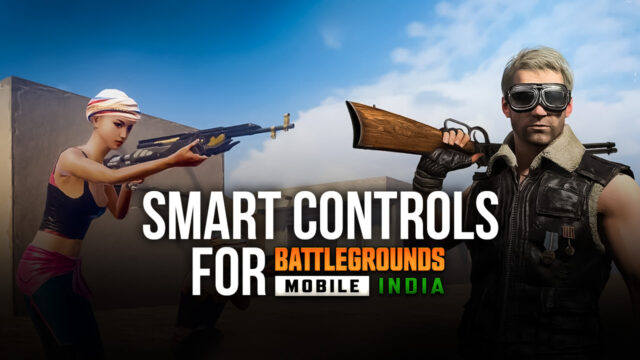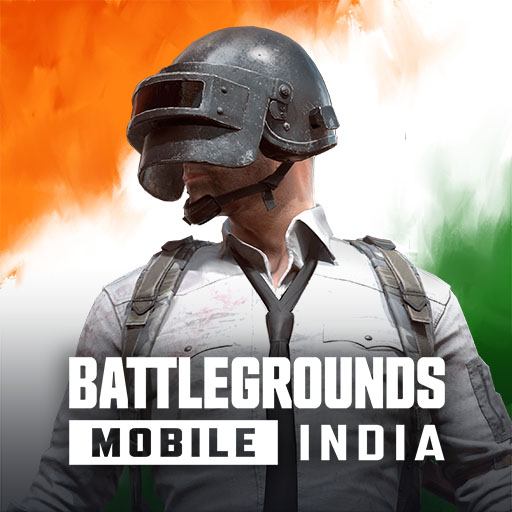 Battlegrounds Mobile India released in open beta a few days ago, allowing everyone in India to once again access all the PUBG-like battle royale goodness on their phones, and enjoy intense, adrenaline-inducing matches in an attempt to win the coveted chicken dinners. This release comes as a very welcome addition to the mobile gaming library of the region, especially considering that PUBG had over 30 million players in India alone, and its ban in late 2020 left all these gamers in the wind. BGMI is the answer to this ban, and offers pretty much the same experience, with some minor cosmetic and text changes.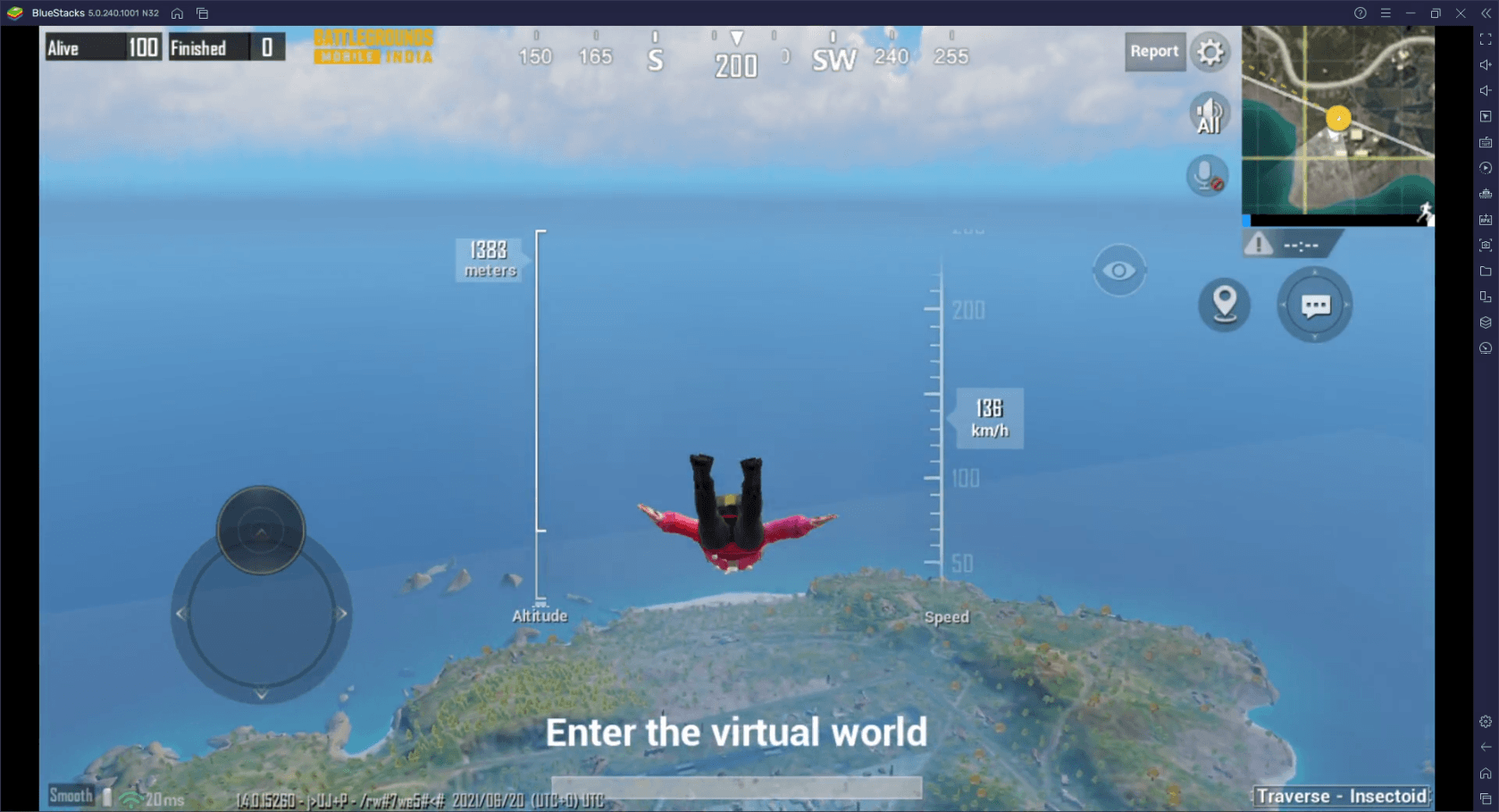 Just like you can enjoy BGMI on your phone, however, you can also install and play this mobile battle royale game on your PC using BlueStacks, our powerful Android app player. Our emulator gives you the very best experience with this game and lets you enjoy the sharpest graphics, and with the smoothest framerates, without having to invest heavily on a good phone. Not to mention that it's exclusively the only emulator in which you can play this game. What's more, those who play BGMI on PC also have access to a variety of tools offered by our emulator, which are designed to enhance your experience with any mobile game.
One of the most important BlueStacks tools for BGMI is the Keymapping Tool, which allows you to create customized control schemes for the game, and in turn lets you play it with your mouse and keyboard, similar to how you'd play its PC counterpart. By playing with your PC peripherals, you can have much better precision when moving, aiming, and shooting, and will be able to easily outmaneuver and outplay your opponents, at least compared to the ones who are playing on their phones with touchscreen controls.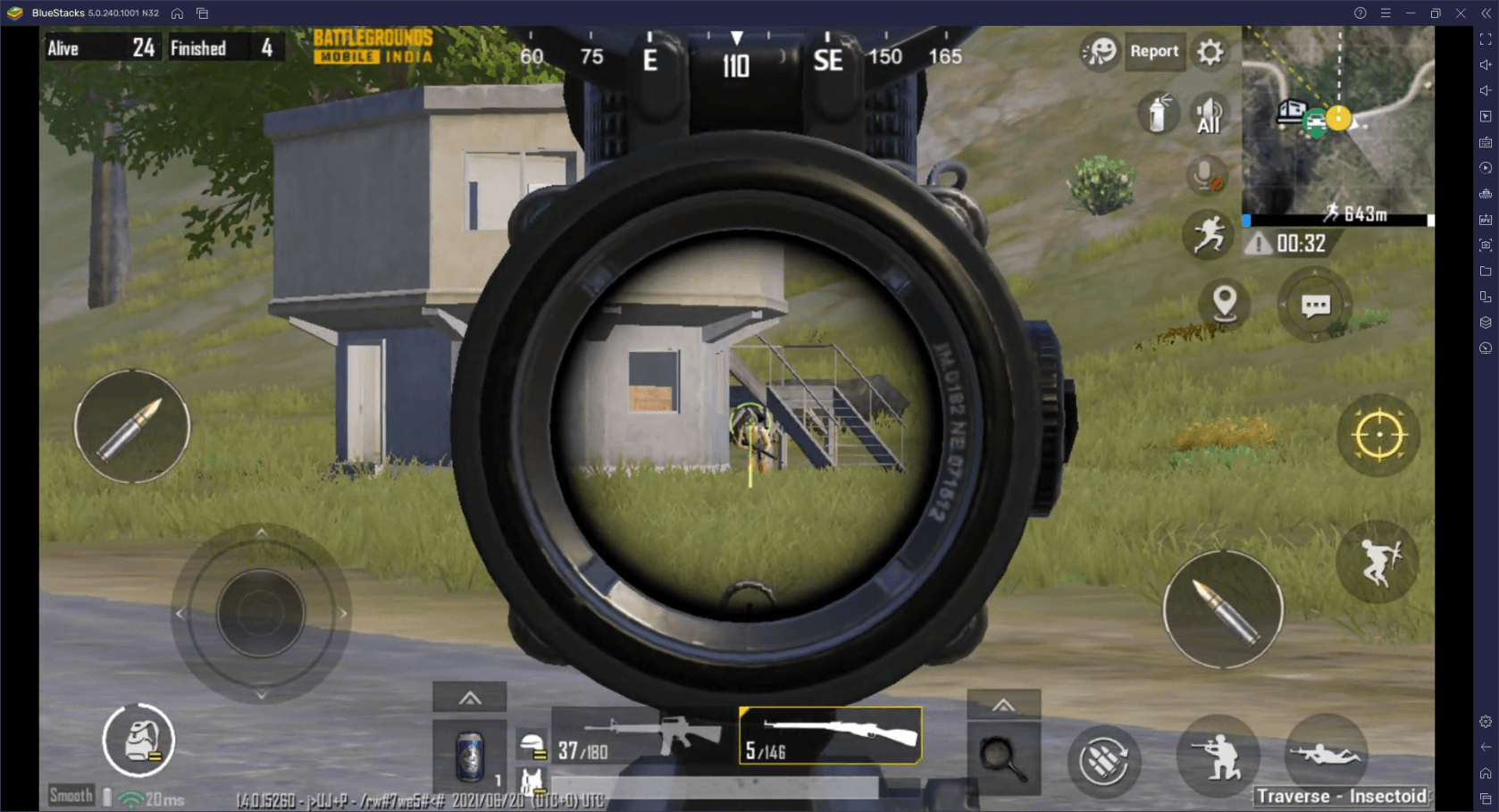 Aside from giving you much better controls, however, the latest BlueStacks 5 update version 5.0.250 is now bringing Smart Controls to Battlegrounds Mobile India, which will increase your comfort and enjoyment of the game even further.
Smart Controls and Their Benefits for BGMI
For those who are unaware, Smart Controls are a BlueStacks feature in which our emulator automatically detects what you're currently doing while in-game, and intelligently locks and unlocks your mouse cursor according to the context.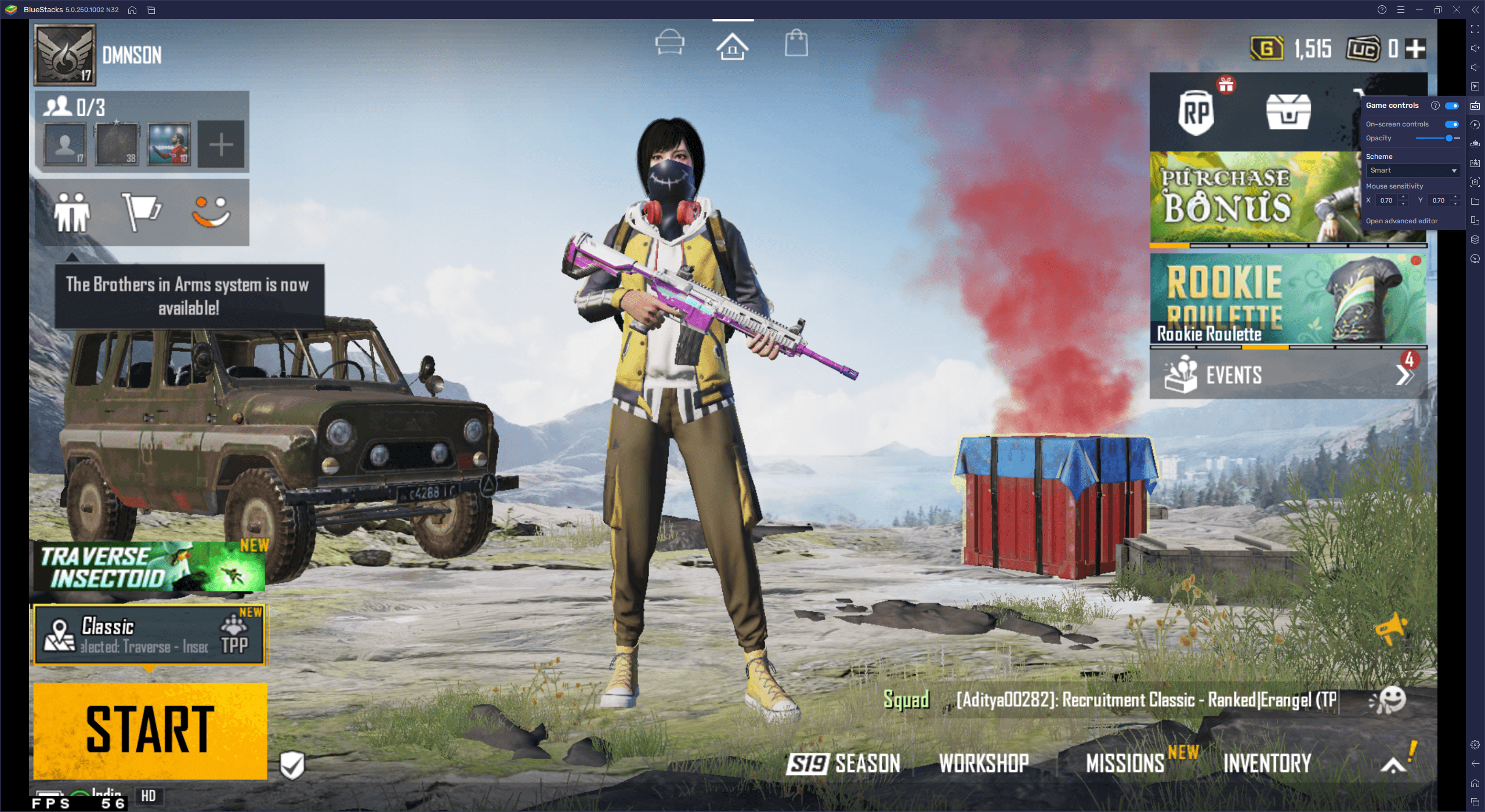 This feature is quite useful since, most of the time whenever you're playing BGMI on PC, you'll have Fire Mode engaged, which locks your mouse cursor and lets you freely control your aim by moving the mouse, just like in a regular PC shooter game. However, whenever you're in a menu and need to click on buttons, you'd first need to press a button in order to unlock the cursor, followed by clicking on the needed button, and then reactivating Fire Mode, which can cost you a few seconds every time you do so. Smart Controls saves you lots of time by doing it automatically.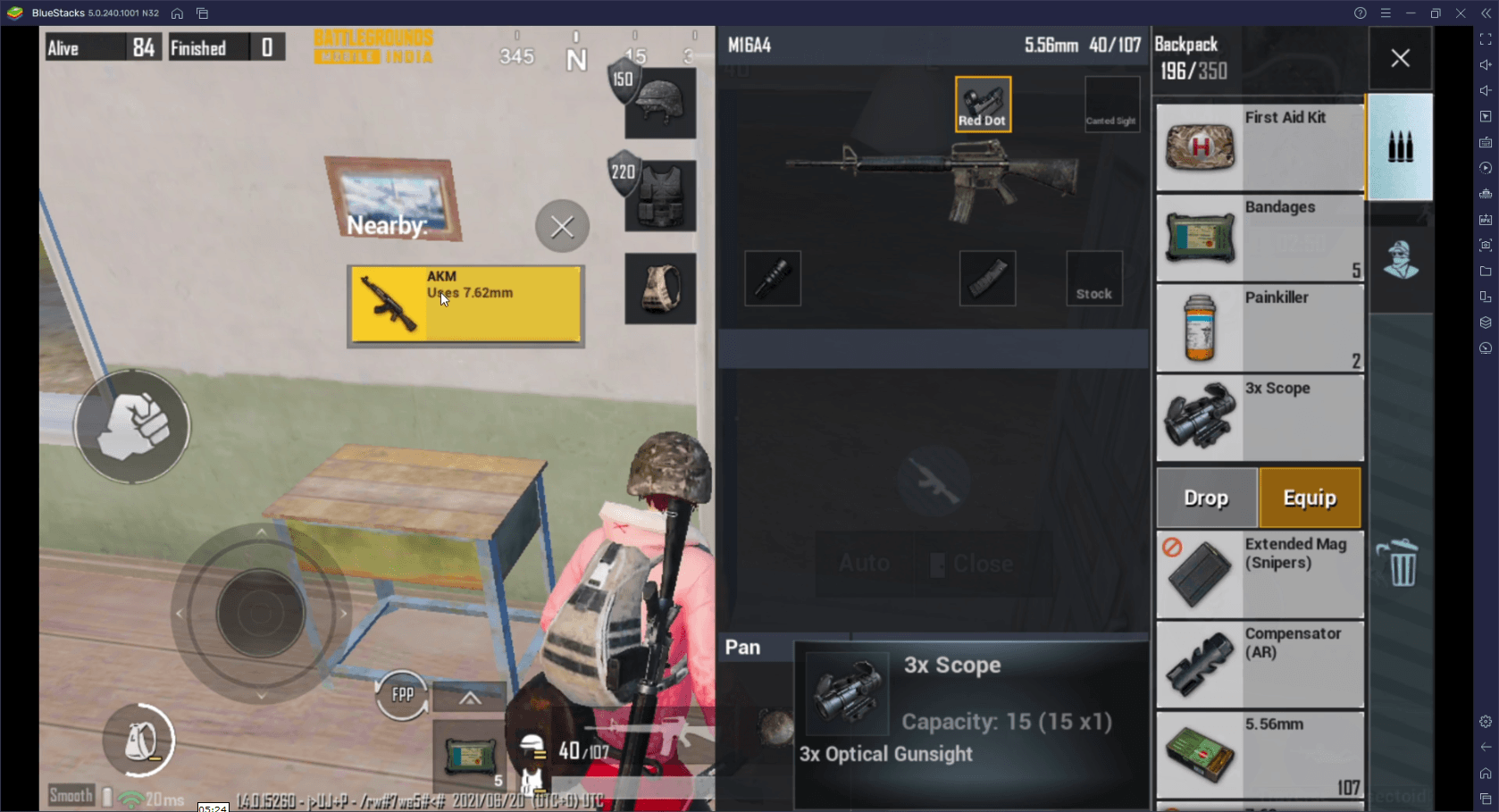 Whenever you're in a menu, the Smart Controls unlock your cursor. Also, when you exit the said menu and get back into the match, Smart Controls lock your cursor and give you free camera control. And this is without pressing a single button—BlueStacks does this automatically.
Smart Controls are crucial for BGMI since they save you time and let you concentrate on the match instead of having to awkwardly switch between control modes every time you open a menu. Whether you want to quickly pop open your map and mark the location of your enemies, and quickly get back into the action, or you need to access the inventory to swap some weapon attachments; our BlueStacks Smart Controls will make your life in BGMI much easier.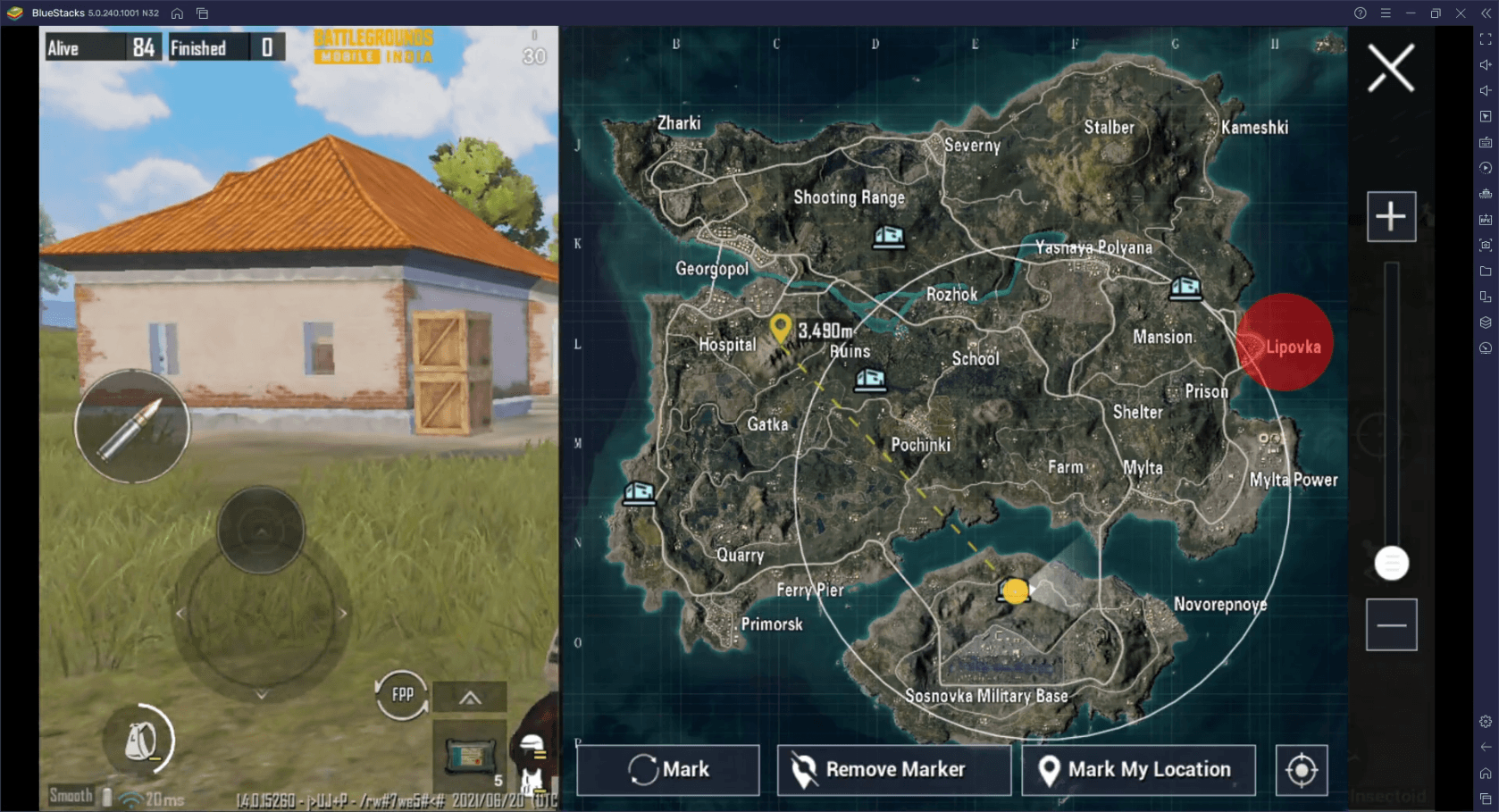 In order to enjoy all the benefits of Smart Controls, however, you must update your BlueStacks client. You should get a prompt in your emulator to do so once the update goes live, but just in case, you can also manually update by downloading the new client from our website and running the installer. Instead of installing the new version, the program will give you the prompt to update your existing client. And after a few minutes, you'll be back to playing Battlegrounds Mobile India on PC with BlueStacks and its Smart Controls.
Let us know what you think of this new addition for BGMI in the comments below!