BlueStacks Exclusives
BlueStacks 5 Global Release – The Lightest and Fastest Our Android App Player Has Ever Been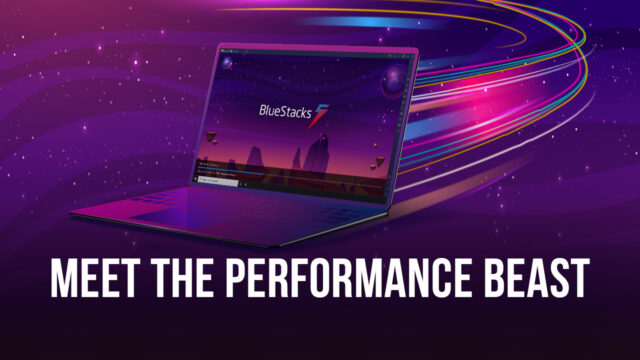 BlueStacks 5 is the next big step for our Android app player, featuring huge improvements over the previous version that make it much faster, lighter, and overall better than ever. The global release of this new version is also designed to consume fewer resources, which allows even users with older hardware to run it without issues, while also offering new tools as well as enhancements to its previous features that grant it much more versatility than before.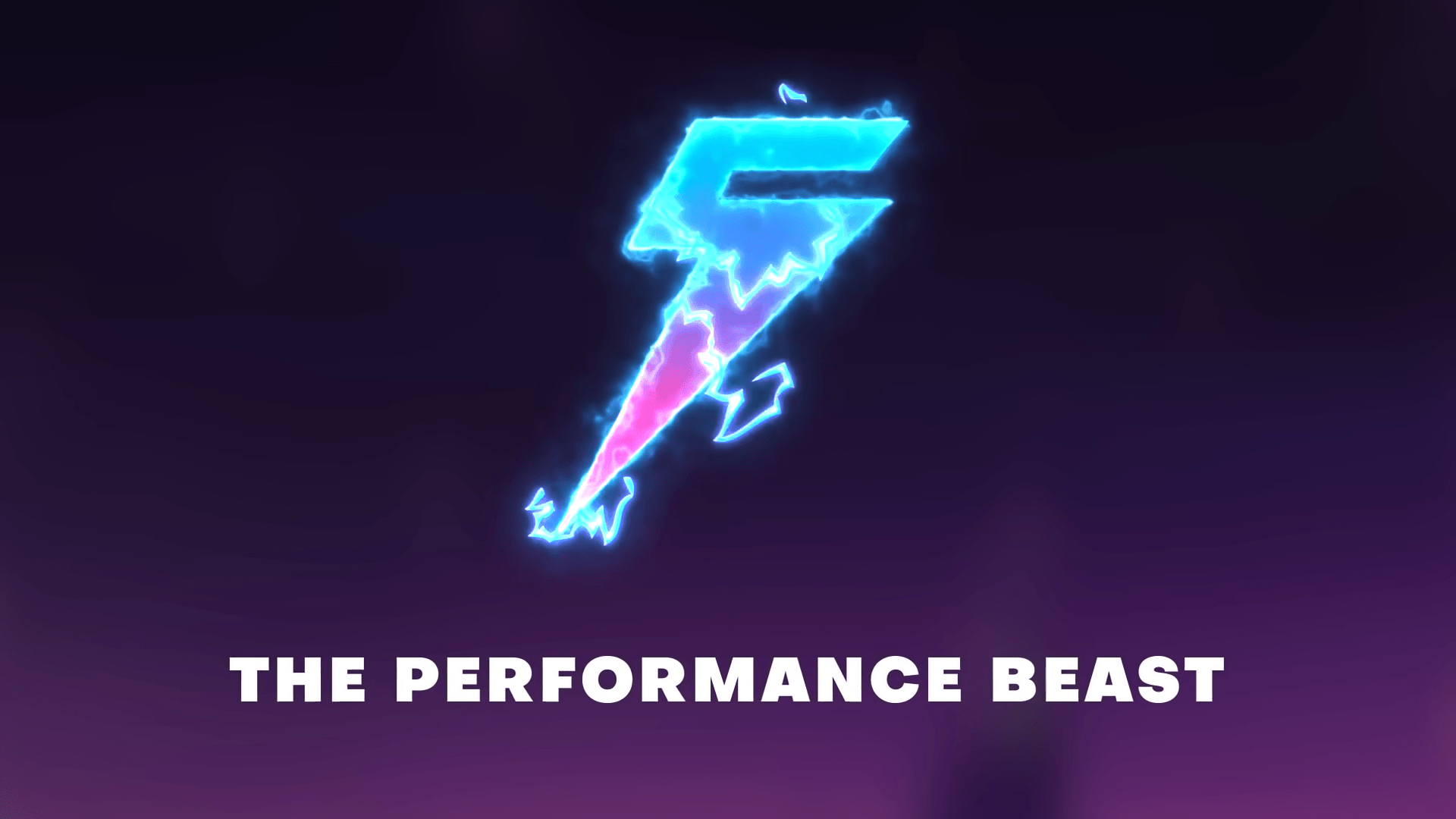 Suffice to say, if you were already a fan of the previous version, then BlueStacks 5 will completely rock your world once you try it. And if you're a newcomer to our Android app player, then you're definitely in for a treat as you won't find any other emulator with the same power and versatility as BlueStacks 5. And speaking of which, here's a sneak peek of some of the best features that you'll find in the global release.
Lagless Gaming

Built from the ground up for maximum speed, BlueStacks 5 will amaze you with its silky smooth performance and reduced resource consumption, using up to 50% less RAM than the previous version, giving even users with underpowered systems the opportunity to enjoy their favorite mobile games with the best graphics and framerate.
Game-Ready in Seconds

The global release of BlueStacks 5 is the fastest of our Android app players in terms of install and boot times, taking less than 20 seconds to both setup and launch, while also featuring 50% faster app launch times. Unlike our regular BlueStacks 4 updates, which can be installed on top of your existing client, BlueStacks 5 requires its own standalone installation. However, with install times as short as these, setting up BlueStacks 5 is as hassle-free as it can be.
The Largest Game Library Ever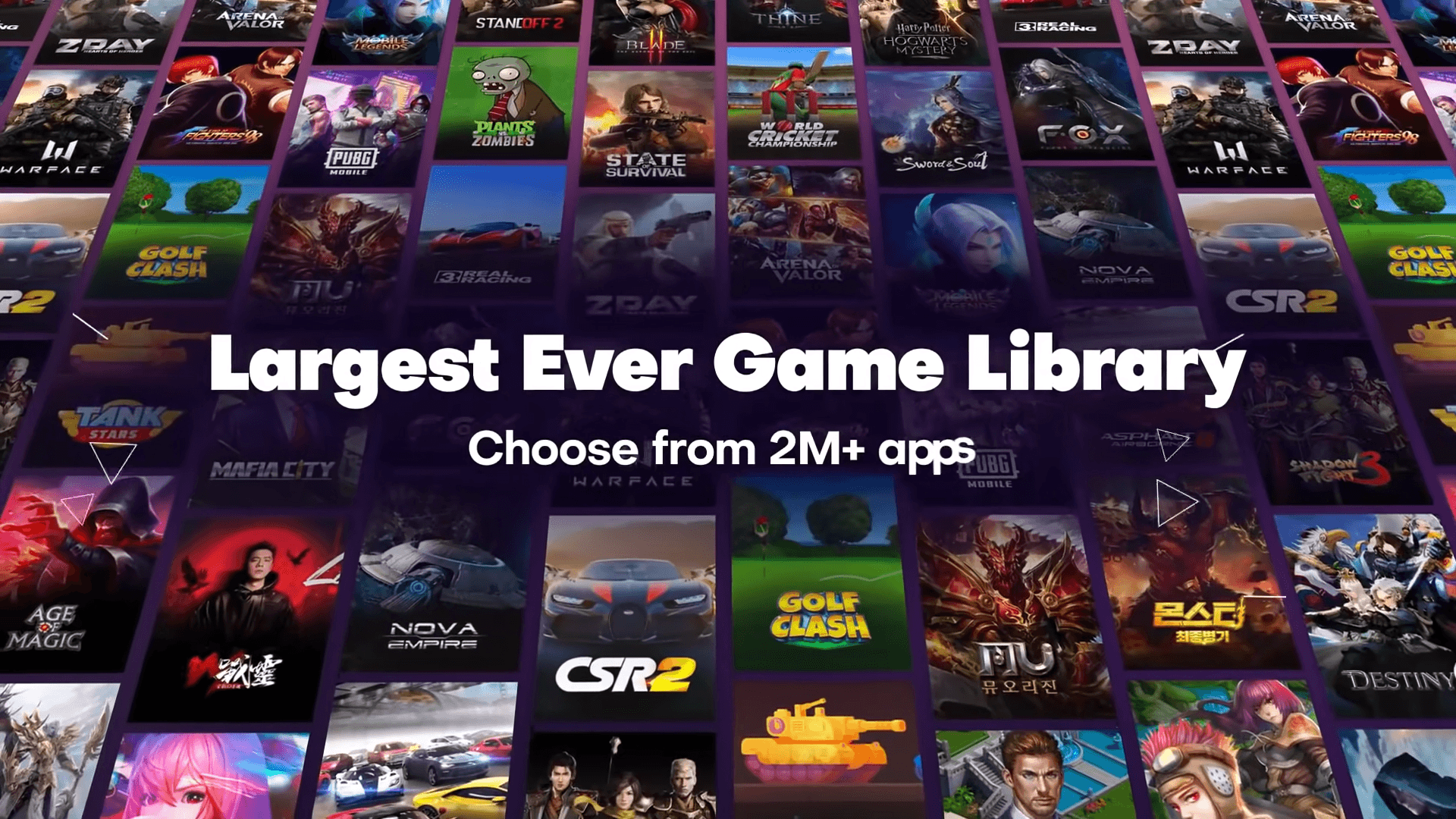 With over 2 million games to choose from, BlueStacks 5's library gives its users virtually endless entertainment and fun.
Stable Gaming Across the Longest Sessions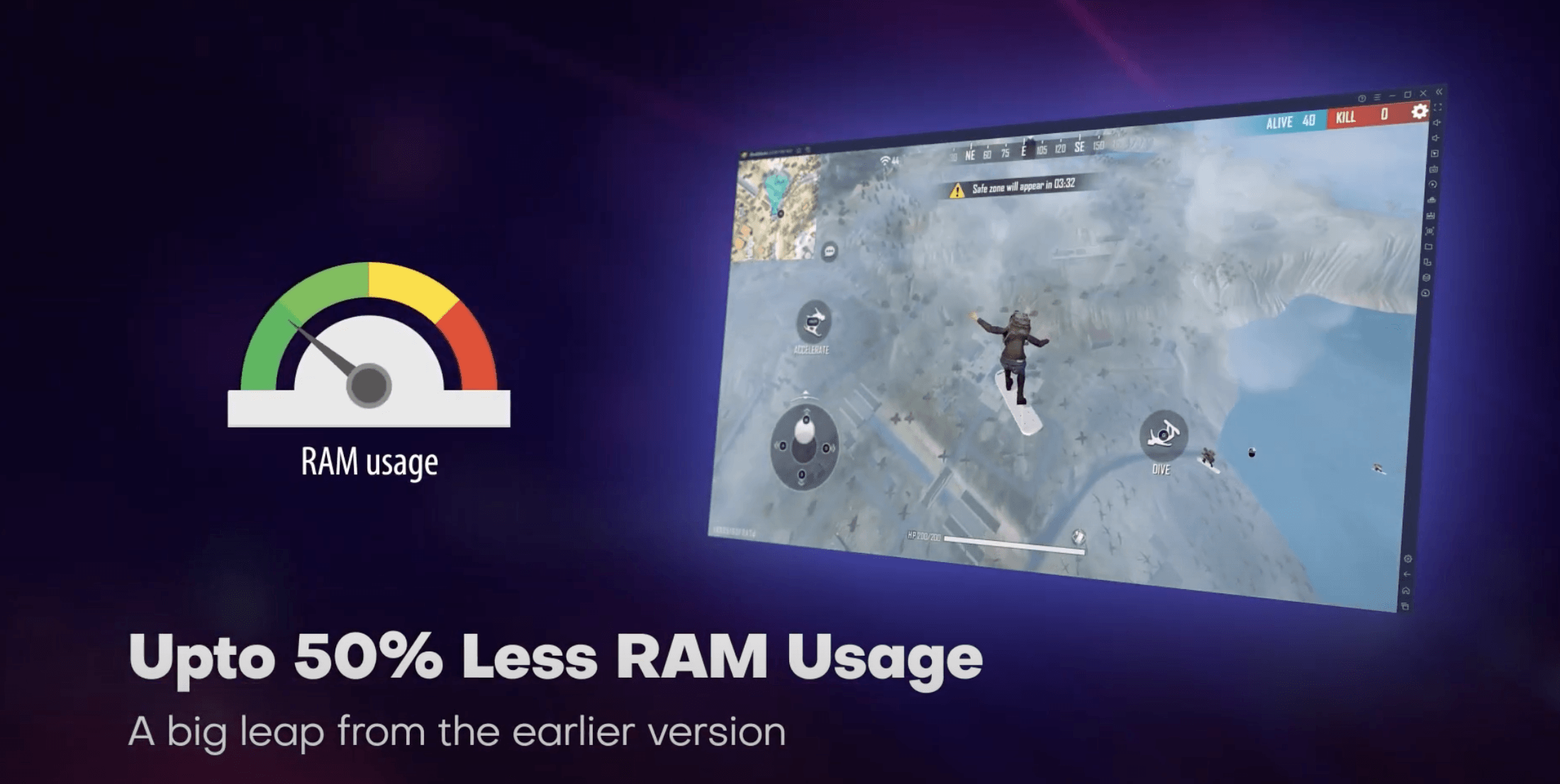 Memory leaks and slowdowns caused by extended gaming are a thing of the past. With BlueStacks 5, you can leave your games running for as long as you could possibly want, and continue receiving the same silky smooth experience as when you first started.
Improved Tools and Features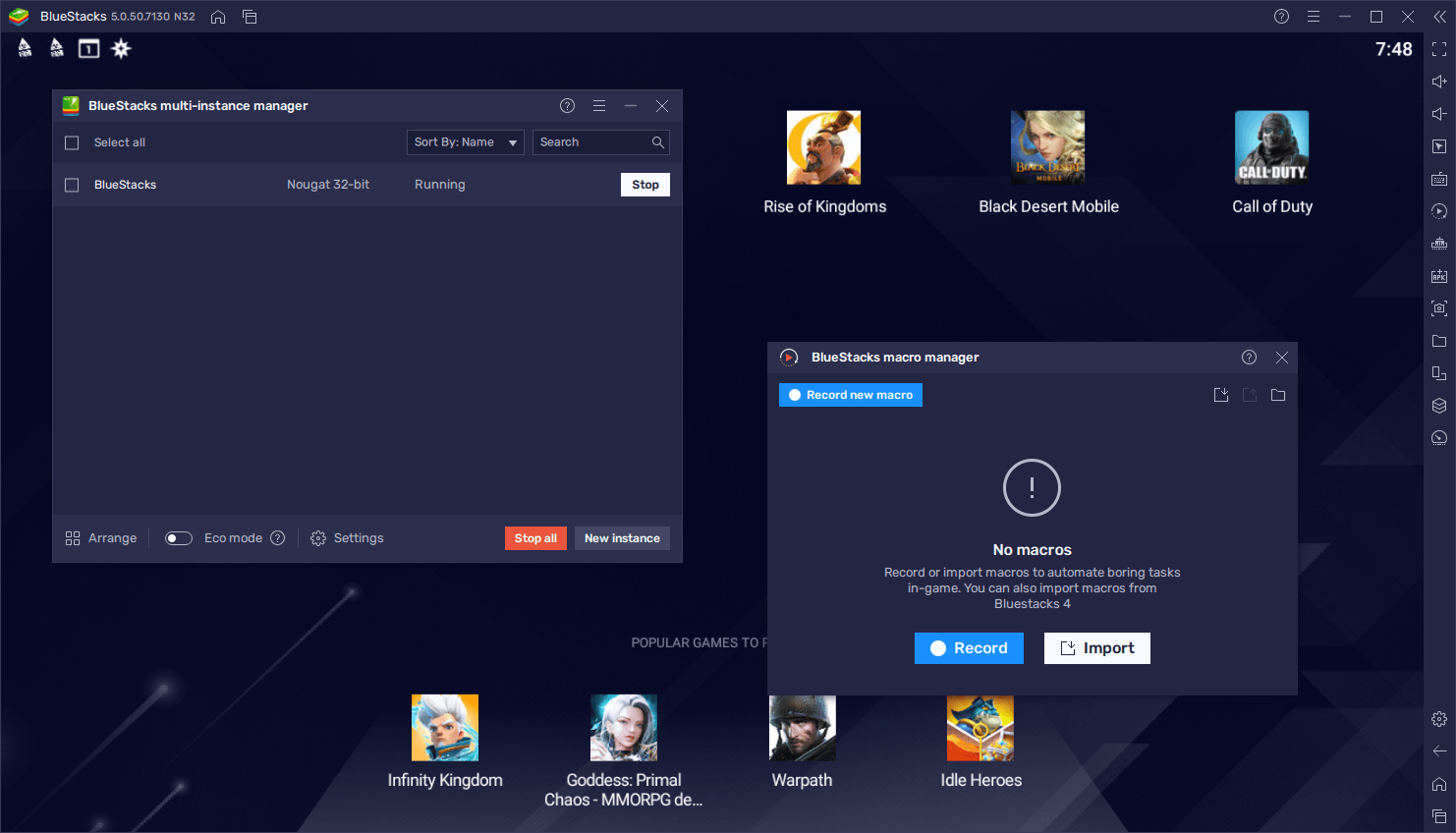 Our app player itself wasn't the only thing that was improved; its tools also received overhauls that not only enhanced their functionality, but also helped to reduce BlueStacks 5's resource consumption. Game harder and longer, at a fraction of the cost.
Optimized Eco Mode
And speaking of improved tools, the existing Eco Mode feature was optimized in BlueStacks 5 to reduce resource consumption even more than before, decreasing CPU and GPU usage by a whopping 87% and 97%, respectively, when activated.
Create more Instances Than Ever Before
One of the most significant improvements regarding resource consumption in BlueStacks 5, however, was in the Instance Manager, making each individual instance consume less RAM, allowing gamers to play more games simultaneously, or to access the same game from multiple accounts at the same time, especially when combined with the aforementioned Eco Mode.
Memory Trimming for Optimized Performance

One of the newest tools of our emulator, which lets you free up unused RAM with the click of a button to speed up your system, without affecting in-game performance. Especially useful for older systems that experience performance issues during long gaming sessions.
You asked, we delivered. So get ready to be amazed this May 19th.