BlueStacks Exclusives
Stay Updated in Real-Time, BlueStacks Desktop Notifications are Here!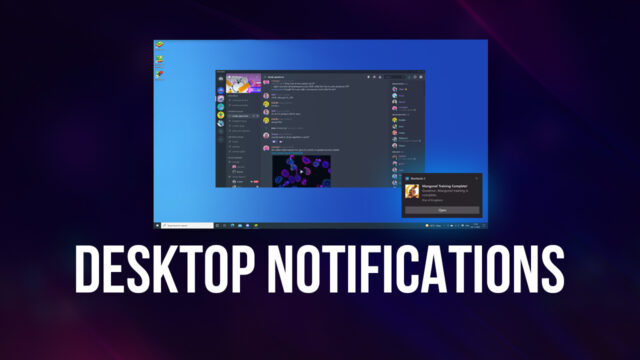 The BlueStacks 5.4 update is bringing a lot of useful features to our powerful Android app player, including the arrival of desktop notifications. With this new version, you will never miss another event, update, or important happening in your games, even when your BlueStacks is minimized to the background.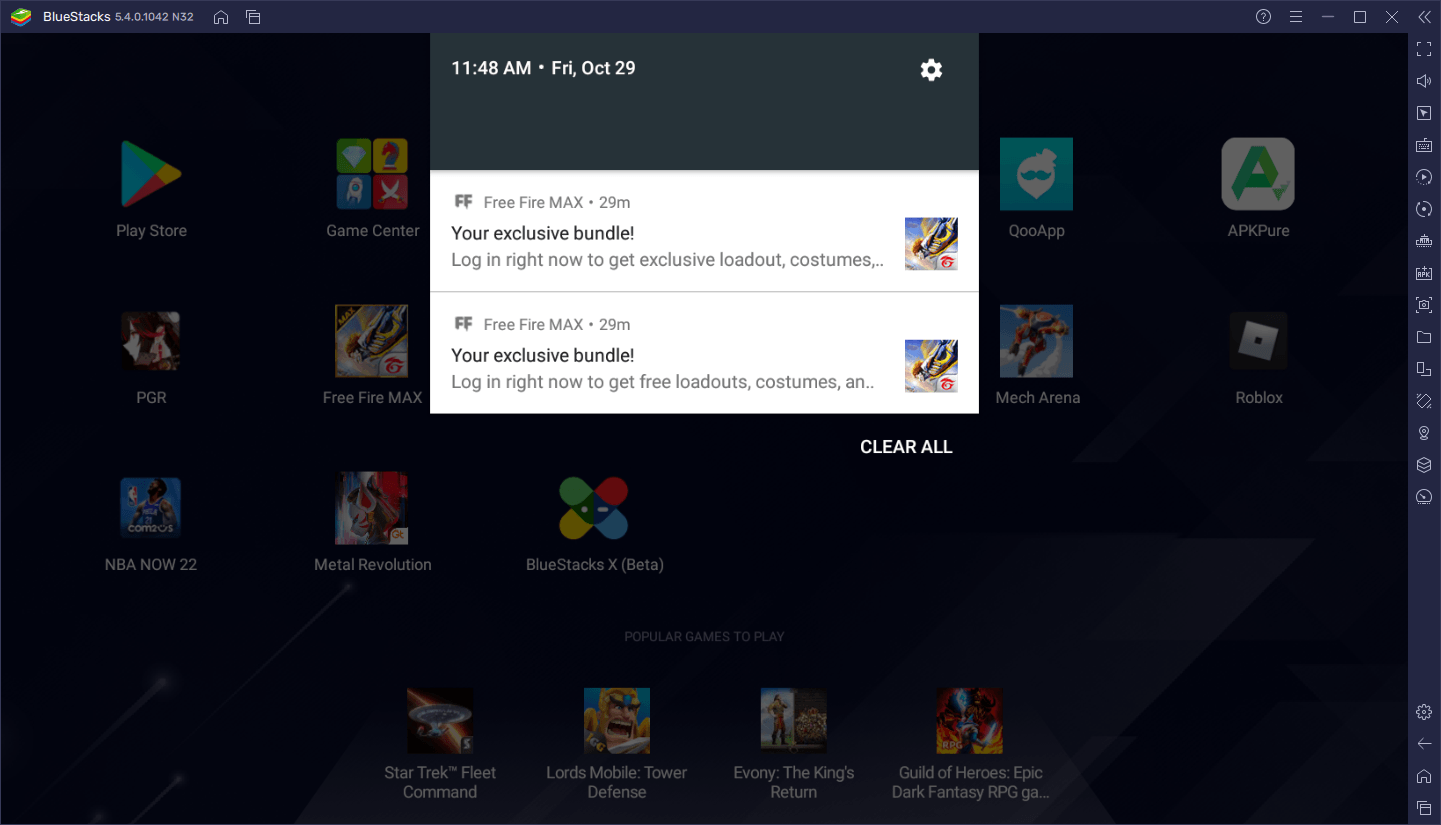 How BlueStacks Notifications will Work
Once you have updated your BlueStacks to version 5.4 or above, notifications will be visible in the lower right of your screen whenever something happens in-game while BlueStacks is minimized to the background. These notifications will then be placed in the Action Center in Windows, and you'll be able to check them when you have the chance.
These notifications are very convenient for those who both work and game on the same PC, as it will let them know of anything important happening in their games so that they can check it out quickly, and then get back to work when the matter has been resolved.

For instance, the Desktop Notifications could be useful in strategy games like Rise of Kingdoms, where the players constantly need to monitor their towns and periodically assign several projects once the current ones have finished. With the notifications feature, the user can simply minimize their game, and be notified whenever a construction project has finished, when troops have finished training, or when soldiers have come back from battle or from gathering resources.
For those who browse social media like Twitter, Facebook, or Instagram, to name a few, these desktop notifications will ensure that they never miss a post or publication from any of their favorite accounts. Moreover, you can click on any of these notifications to open BlueStacks and launch the corresponding app.
And these are just a couple of examples of how notifications can help save time and effort when both gaming, as well as browsing social media. The applications are virtually endless. Nevertheless, the most important part is that it will no longer be necessary for players to manually check their games every time to avoid missing out on events or time-sensitive rewards, as BlueStacks will always monitor and notify whenever something interesting happens.
Customizing Desktop Notifications
While the Desktop Notifications are enabled by default after updating to BlueStacks version 5.4, users can always modify their behavior through the settings menu.
To do this, simply click on the hamburger button on the top right of the BlueStacks window, and then on "Settings". Navigate to the "Preferences" tab, and adjust your settings accordingly in the "Notifications" category. These options let you either turn notifications on or off, as well as choose whether you want them to auto-hide after a few seconds, or persist indefinitely until you dismiss them.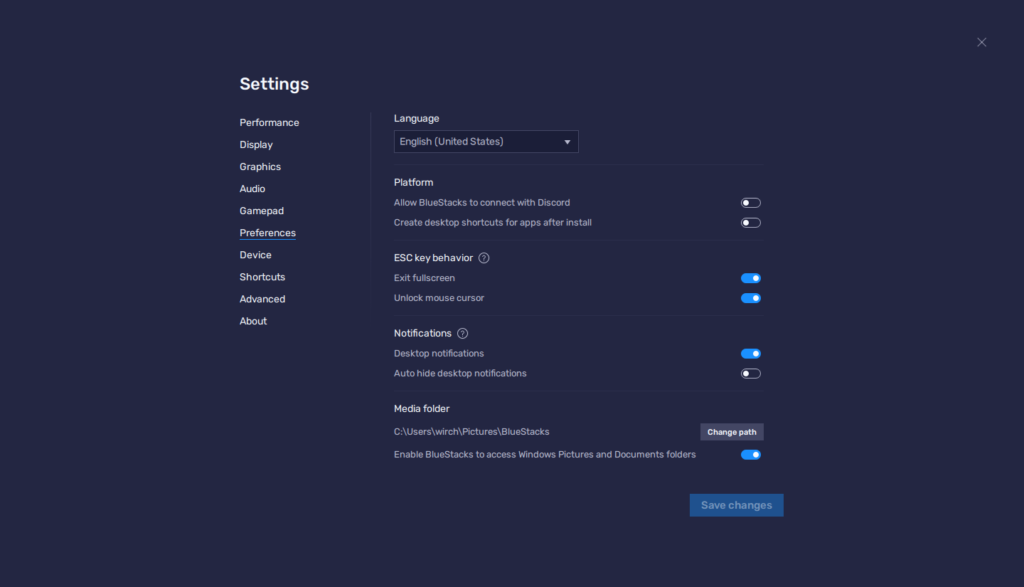 BlueStacks is the fastest and lightest Android app player on the market. We strive to provide the best gameplay experience that will let you play and win in your favorite games, while also learning and improving your skills.