BlueStacks Exclusives
The BlueStacks Macro Community – The Place to Meet All Your Macro and Automation Needs!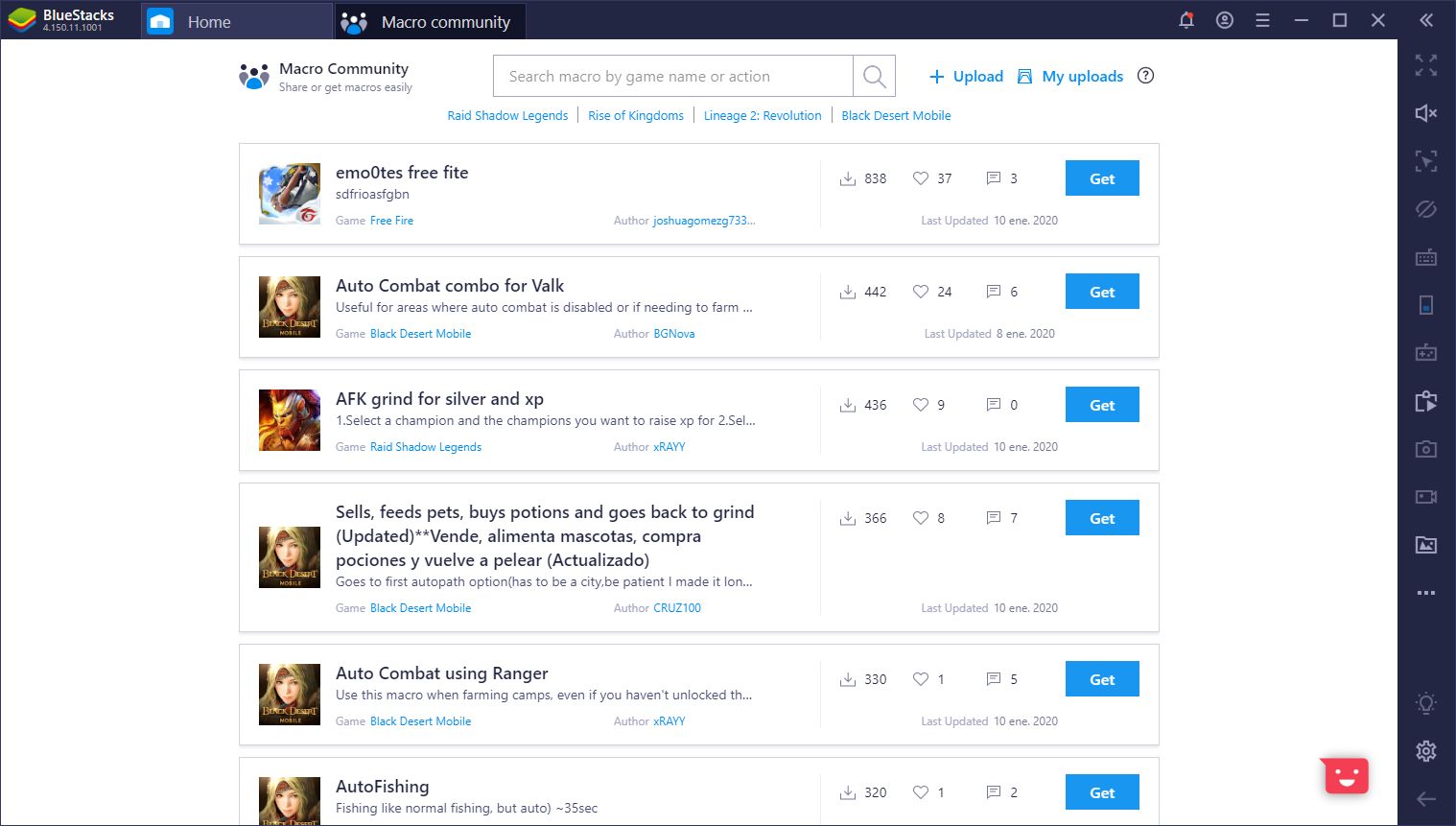 Those of you who regularly play gacha games like AFK Arena and other mobile games that consist of completing daily missions are no strangers to the woes of grinding. The act of doing the same tasks day after day after day can quickly wear you down to the point of quitting. Heck, if the grind is too tough from the very beginning, you might even stop playing before the game gets good, missing out on many fun times.
The truth of the matter is that no one likes grinding. Sure, it's fun to mindlessly kill mobs or farm materials at times, but most of the time we find ourselves wanting to have genuine fun doing new stuff such as PvP or defeating new bosses. Here at BlueStacks, we're no strangers to the daily grind, which is why we created the Macro Recorder, a tool through which you can create macros to automate the most tedious aspects of your favorite games.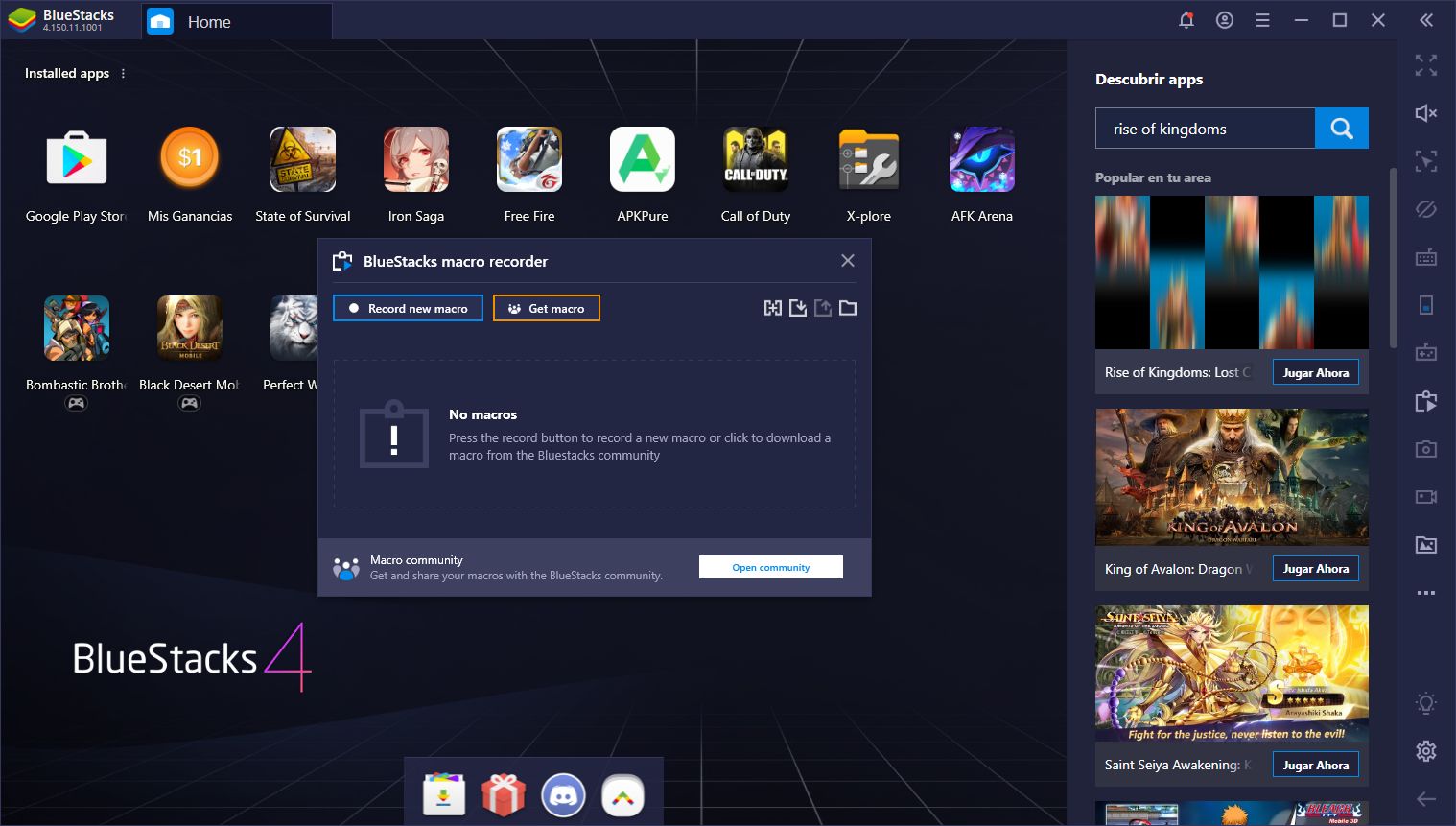 Among other things, the idea of this powerful tool is that you'll only have to grind in your games once, and then let BlueStacks do it for you in every subsequent attempt. However, these macros can also be used to gain the upper hand in some games. For example, you could record yourself reloading your entire arsenal of weapons in Call of Duty: Mobile or Garena Free Fire, and then use the macro to automate the process. In this manner, you can keep your weapons topped up without having to take your eyes off the field, especially after a tough firefight.
However, there's an important caveat when it comes to macros: You need to record them before actually using them! You couldn't listen to a song that's never been recorded. In the same vein, the Macro Recorder is useless without macros to reproduce. Nevertheless, it takes a great deal of creativity to actually find good situations where macros can significantly improve your quality of life. And since not all of us are gifted in the art of creating this type of content, we must turn to the internet!
Welcome to The BlueStacks Macro Community
Luckily, you can find just about anything on the internet these days, including macros for our Android emulator. If you're on BlueStacks build 4.150.10 or higher, you'll have access to the new Macro Community via the "Open Community" button in the Macro Recorder.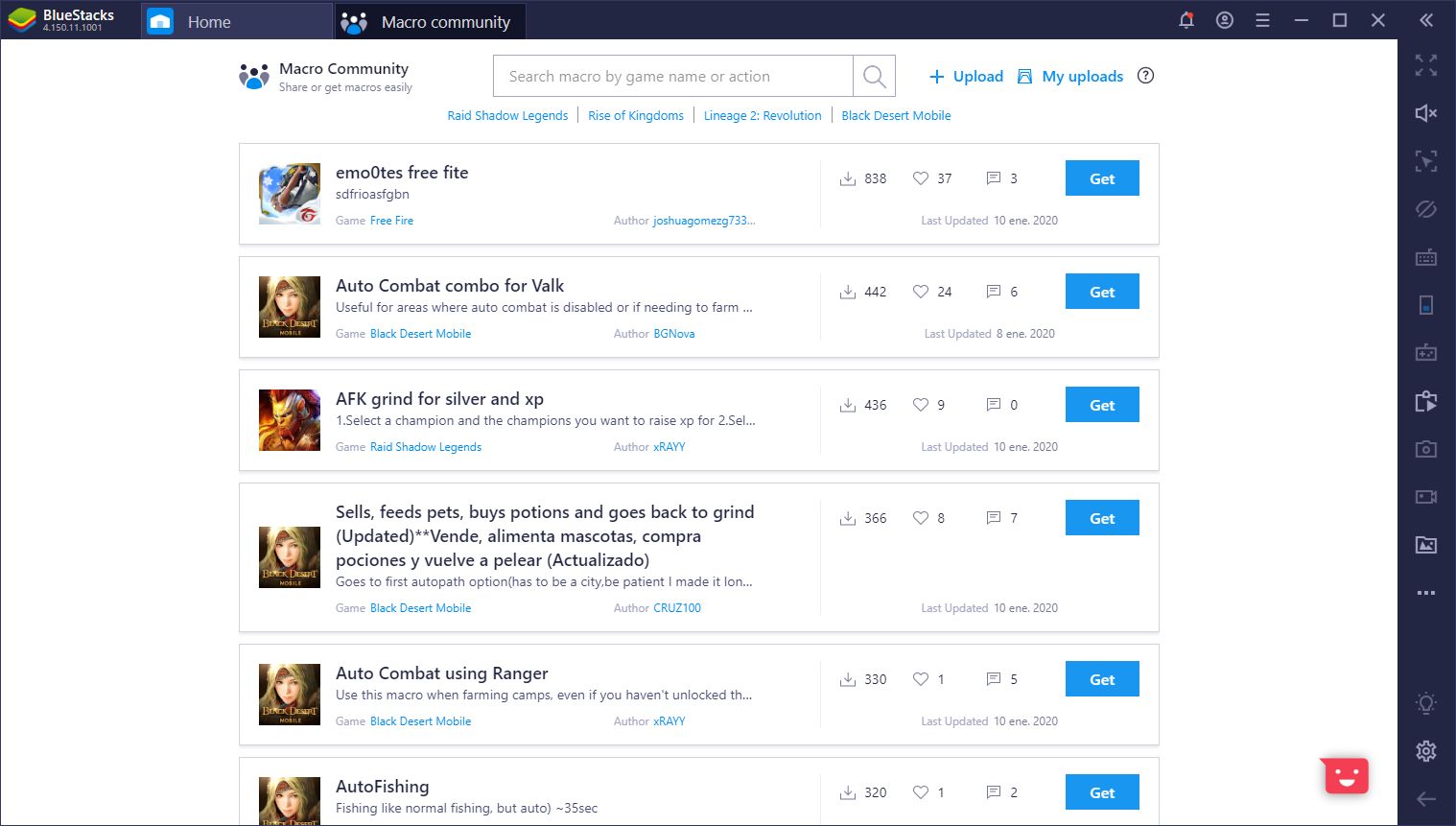 This community was created so that users can host their useful macros for everyone to download, and includes macros from virtually any game. There are no restrictions on the types of macros you can share with the community. In fact, there's a good chance that, if you once created a macro that was useful for an obscure scenario in a specific game, it could also be useful for someone else. So don't be shy; share away!
Sharing Macros With the Community
Uploading a macro to the community is very simple and straightforward. However, you'll obviously need to create your own macros first. Feel free to read our guide on how to use the Macro Recorder if you're not quite sure how to proceed with this.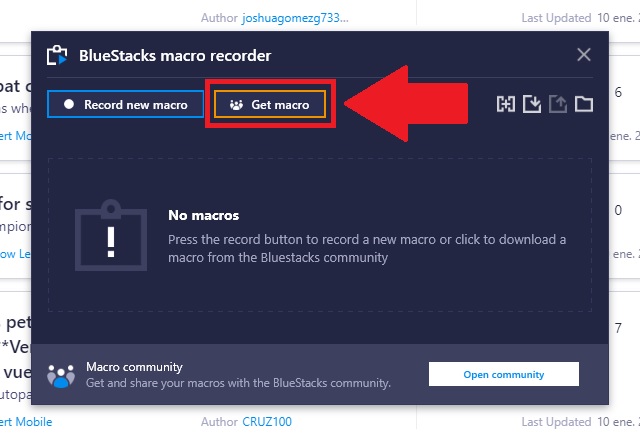 Once you have your macros ready, you must click either on the "Get Macro" or "Open Community" buttons to access the Macro Community, which will open in a new tab.
This place is a veritable gold mine of macros useful for both general purposes in some games, as well as for more specific and niche scenarios. We'll talk about downloading macros in a bit, but for now, what we're looking for is located right at the top of this screen; the blue "upload" link with the + icon. Clicking here will open a new window where you can select any of your created macros from a dropdown menu, as well as provide a detailed description of what it can do. Make sure to properly select the game the macro is for, as well as be as thorough as possible in writing the description so that potential users can know exactly what it does.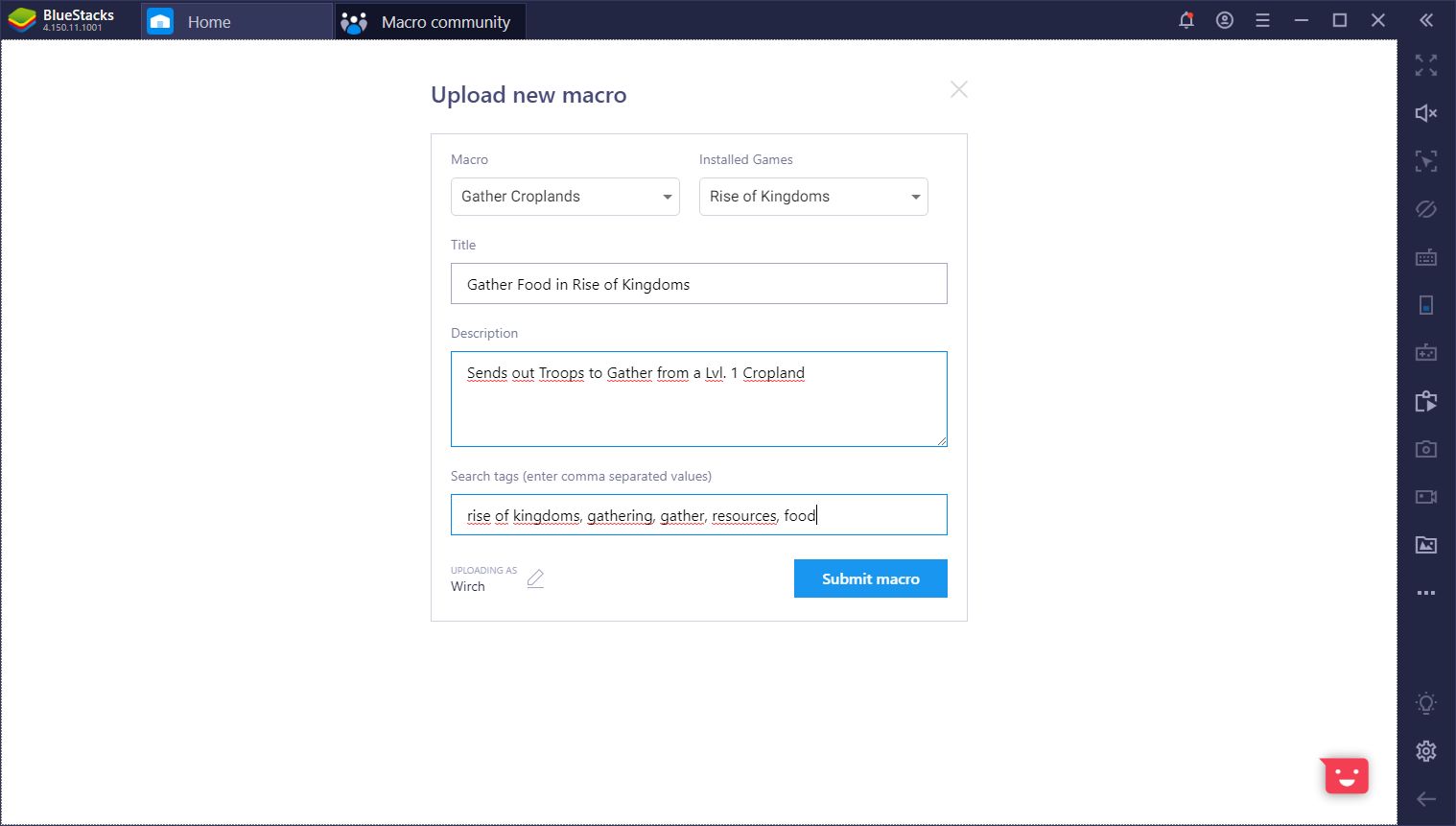 Once uploaded, you'll be taken to your personal library where you can check all the macros you've shared with the community. Depending on the tags that you set before uploading, you'll be able to find it via the search function. Make sure to add the correct tags for the macro in question so that everyone can find it via a simple search.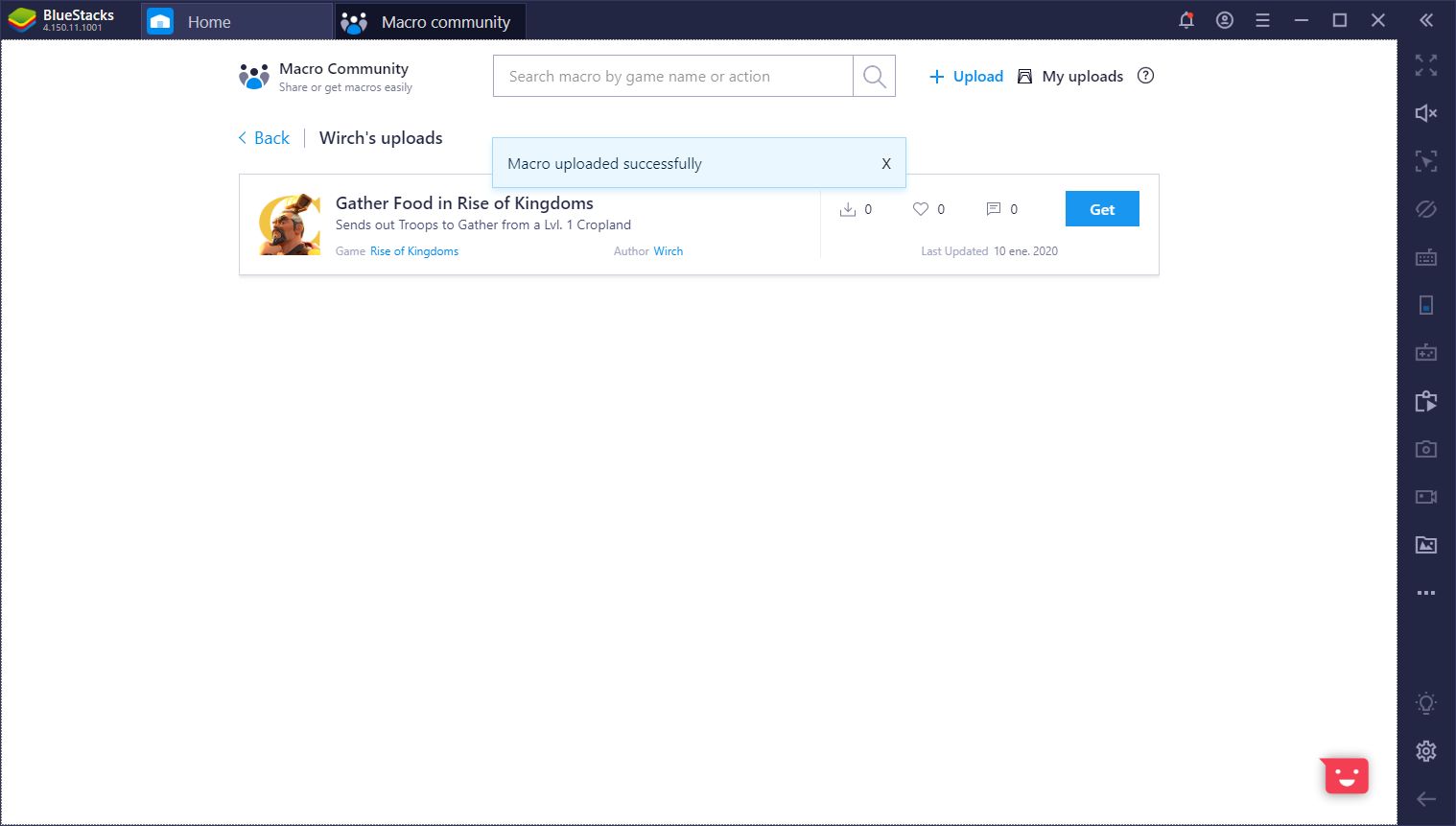 Downloading Macros From the Community
Acquiring new macros from the community is even easier than uploading. You first need to search for the specific macro using the search function. Once you find the right one, you just need to click on the blue "Get" button, and the macro will be imported to your BlueStacks. The process takes about 10 seconds, including searching for the macro, so you'll be out there gaming in no time!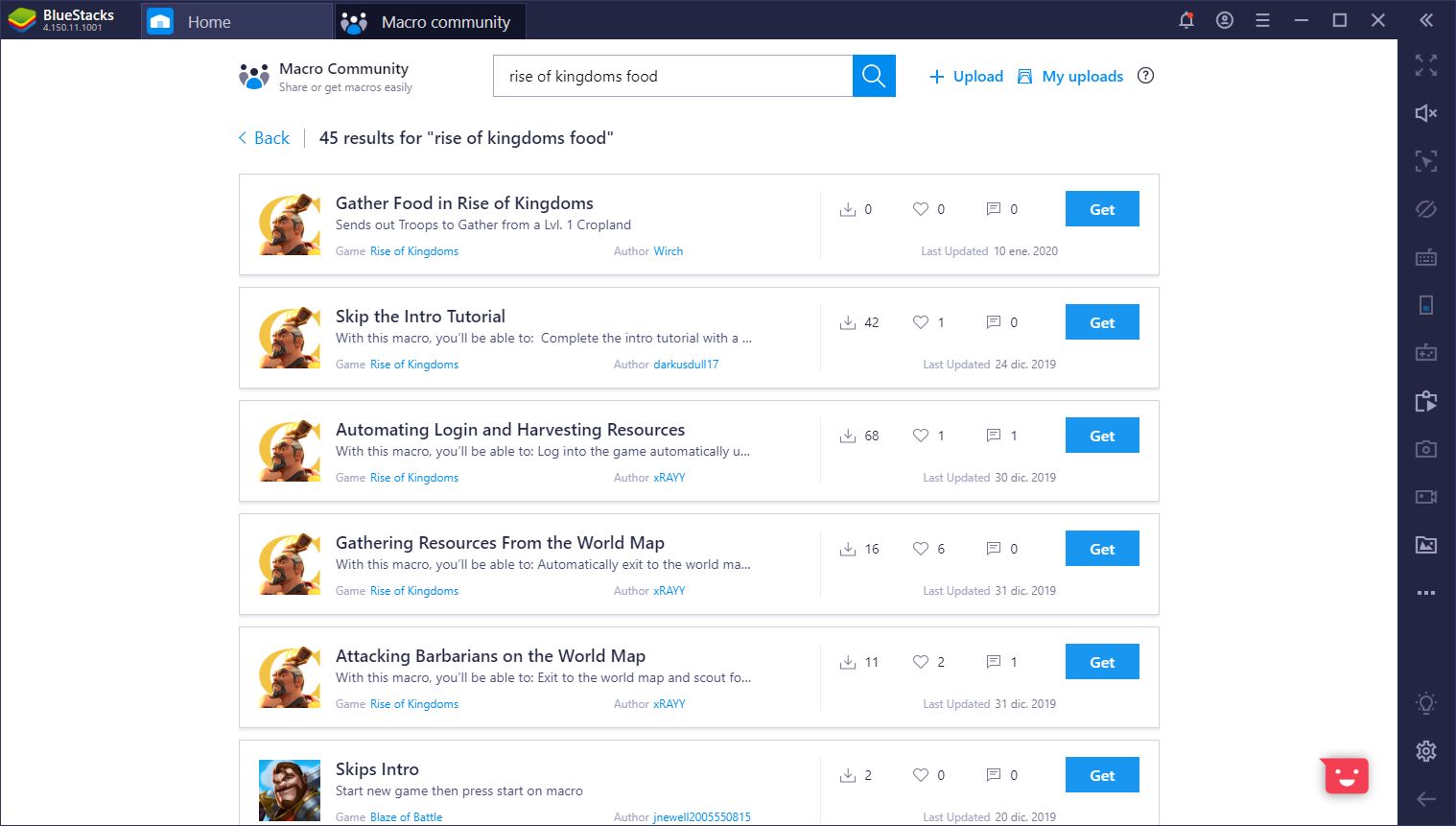 If you downloaded a macro from another user and found that it's very useful, you can click on the "community" button beside the macro in the Recorder menu to view it in the Macro Community. Once here, make sure to give it a like so that everyone else knows the macro is useful and worth a download. Share the love!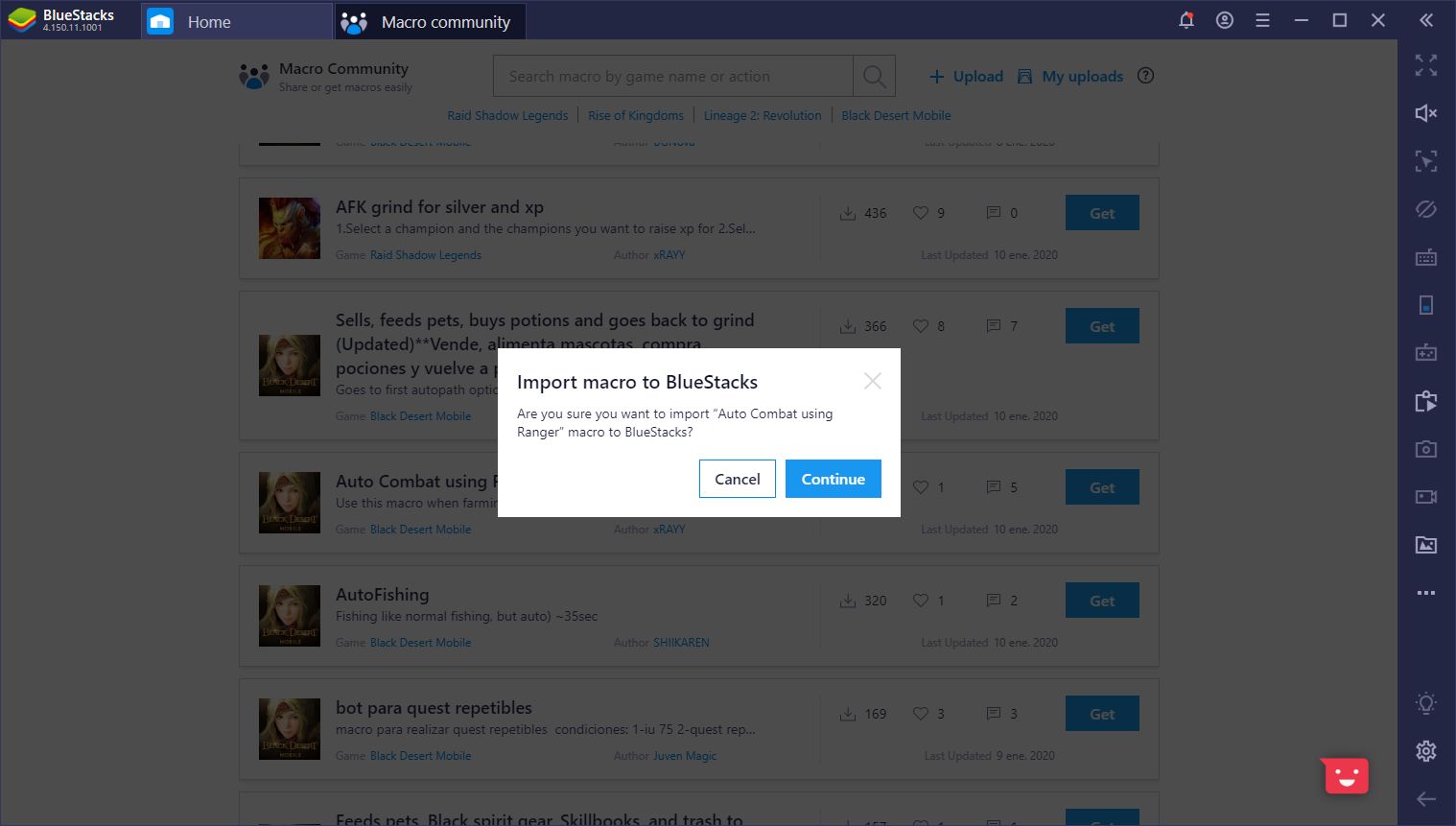 Between being able to share your best macros, and downloading the useful ones created by other users, the Macro Community is definitely one of the most important features when it comes to automating your gameplay.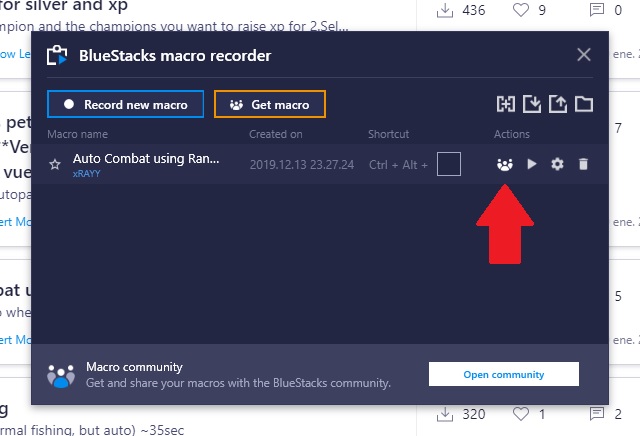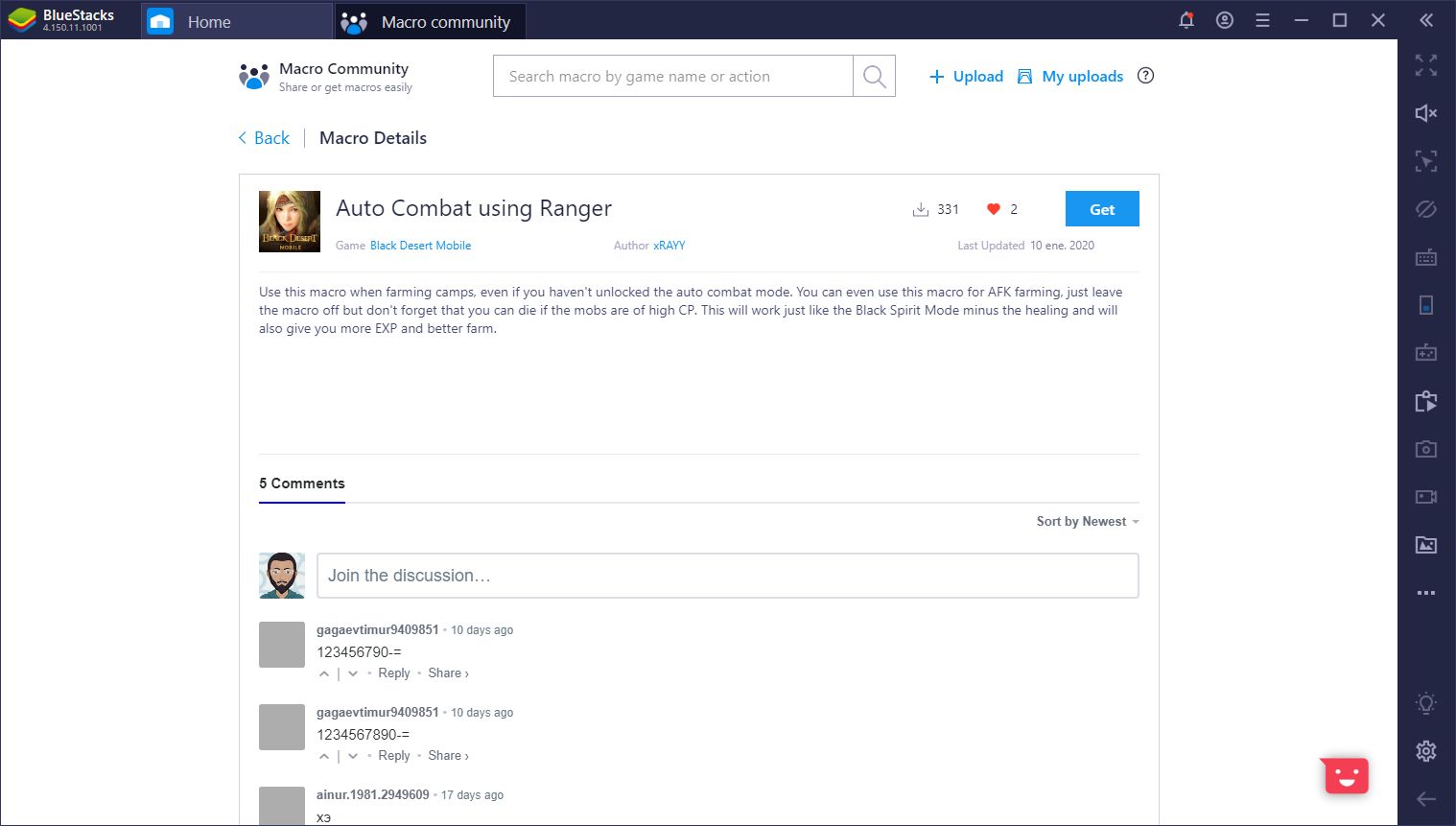 This platform is fueled by the collective creativity of users like you and everyone else, who feel so passionate about their favorite mobile games, that they create new and innovative ways to optimize their progress. We at BlueStacks humbly thank all our users for always engaging and using the features that we're constantly adding to our emulator. Indeed, BlueStacks is a platform made by gamers, for gamers all around the globe!